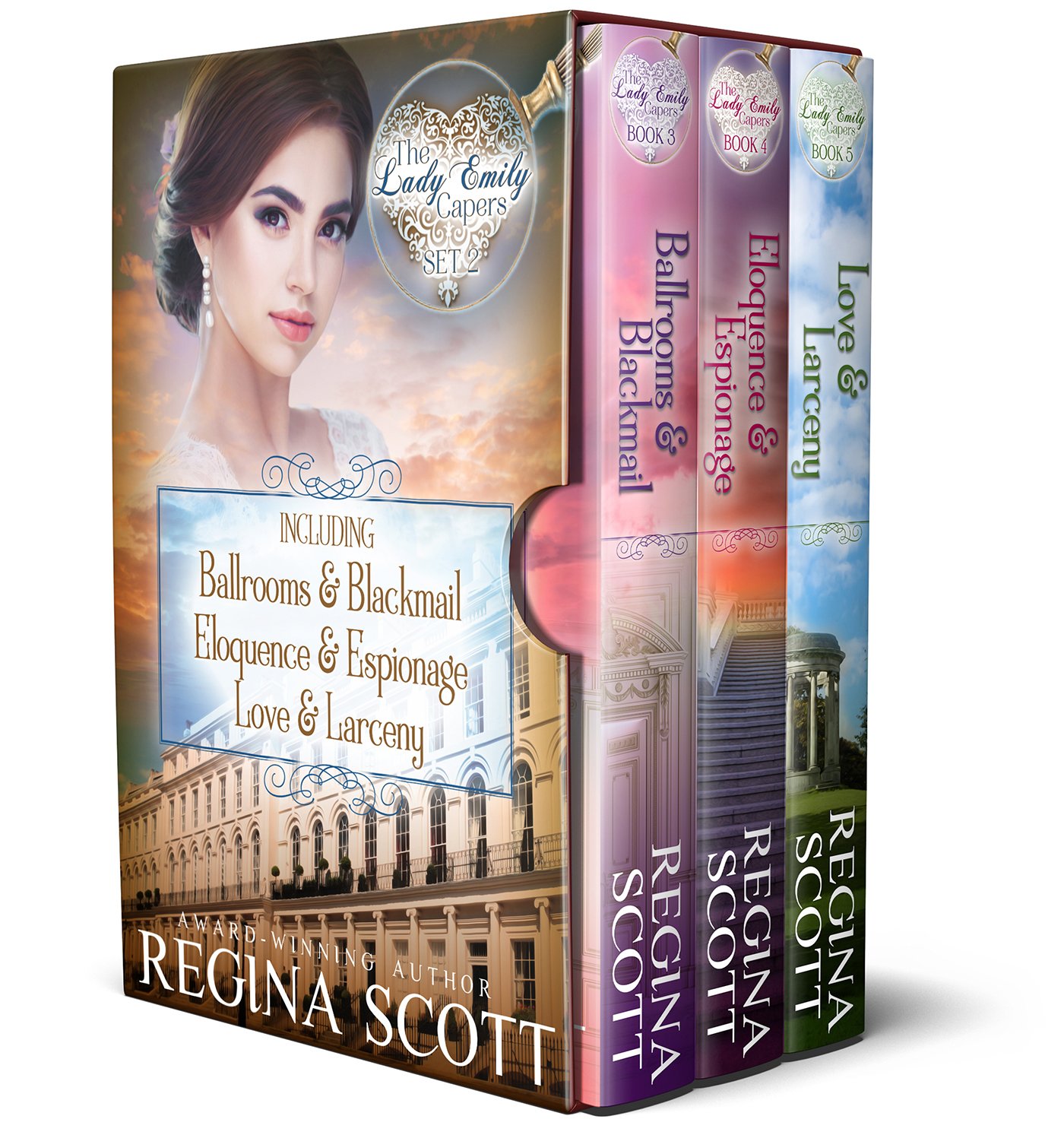 Perilous Passions: The Lady Emily Capers, Set Two
On Sale
First kisses, holding hands, and a hint of danger…
Lady Emily Southwell and her three friends, Priscilla Tate and Daphne and Ariadne Courdebas, are the talk of London Society as they navigate the pitfalls of their first Season. A shame mysteries keep cropping up that only they can solve.
You'll enjoy these warm, witty Regency romance mysteries by an award-winning author that conclude the Lady Emily Capers:
Ballrooms and Blackmail: Priscilla is about to wring a proposal from London's most eligible duke, when blackmail notes arrive, threatening to expose a dark secret. Can she and her friends, including Nathan Kent, the duke's charming personal secretary, uncover the mastermind before disaster strikes?
Eloquence and Espionage: Bluestocking Ariadne Courdebas never thought she'd play the heroine in her own romantic novel until a chance encounter with handsome intelligence agent Jason Sinclair pulled her into the world of espionage. Can Ariadne use her considerable eloquence to convince Sinclair to play her hero, forever?
Love and Larceny: Known as an Amazon for her daring actions, Daphne Courdebas rushes to investigate strange doings at Brentfield Manor. But things are not as they seem, especially when it comes to the handsome Wynn Fairfax. What's a lady known for saving the day to do when she finds her own heart in jeopardy?
"The perfect balance of love, danger, and humor. I definitely recommend it to fans of clean Regency fiction that contains a dash of mystery and danger." -- Britt Reads Fiction
Discover the secret of finding your true love, today.
This ebook comes with epub and mobi formats and can be delivered from PayHip or BookFunnel. You may receive an invitation to download from both. BookFunnel offers technical support for loading onto your device.