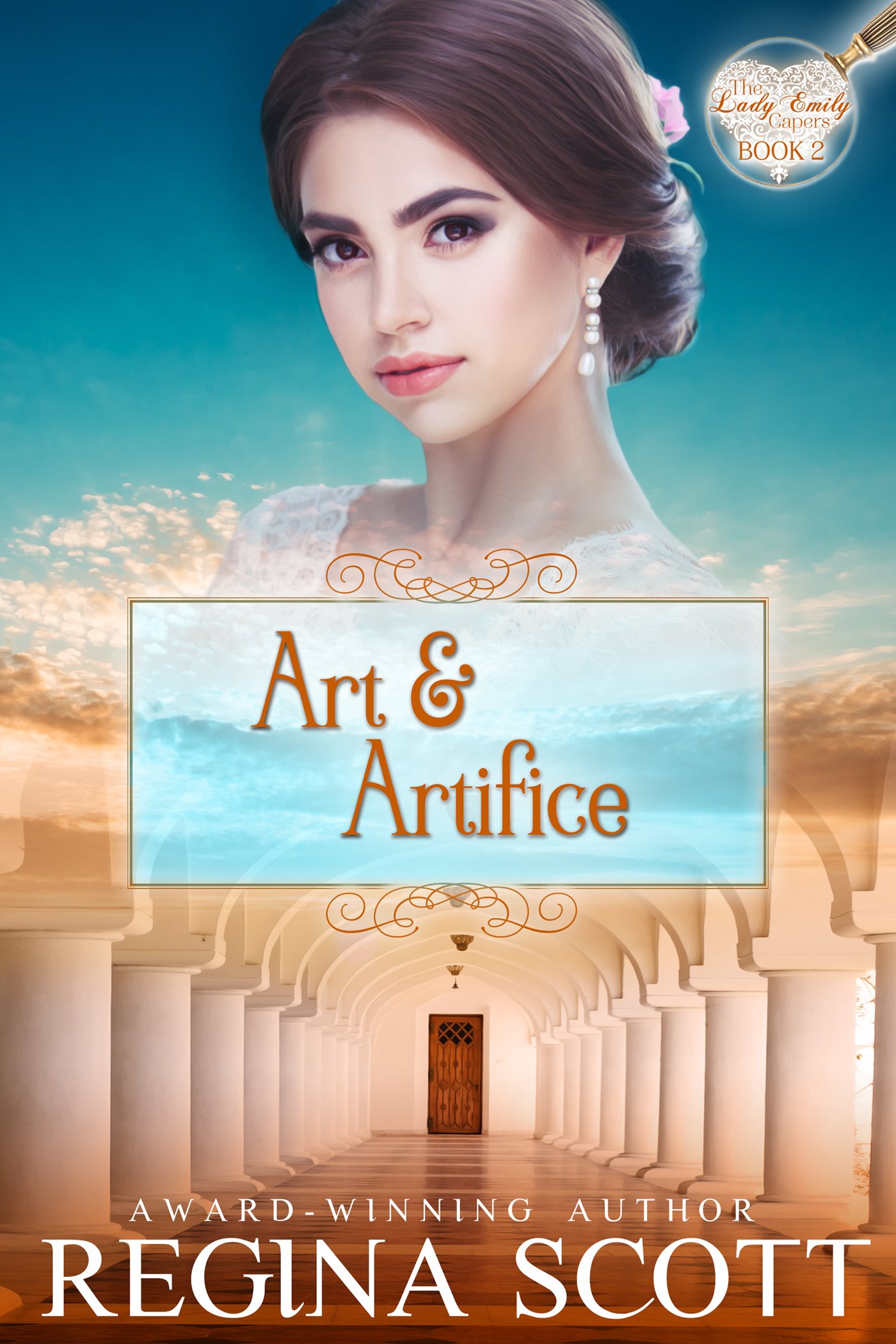 Art and Artifice
On Sale
A lady knows how to fight when she's painted into a corner.

Lady Emily Southwell and her three friends, Priscilla Tate and Daphne and Ariadne Courdebas, are determined that someday the world will speak in reverent tones of the year they made their debuts in London Society. She is equally determined to take her rightful place among the famous artists of the Royal Society for the Beaux Arts. That is, until her longtime betrothed Lord Robert Townsend declares his intent to marry her and whisk her off into the countryside, immediately. What can the fellow be thinking! It's up to Lady Emily and her friends to discover whether Lord Robert has something up his sleeve besides a nicely muscled arm.

Dashing Bow Street Runner Jamie Cropper is determined to uncover Lord Robert's secrets, but he finds himself continually tripping over the determined Lady Emily. What is it about those dark curls, that fiery spirit? A shame she is miles above him in Society's eyes. And in danger of becoming Lord Robert's next victim.

As Jamie and Lady Emily join forces to prove Lord Robert a villain, will a duke's daughter form a perilous passion for a most unlikely suitor?

If you enjoy warm, witty Regency romance with a touch of mystery, you'll love this novel from an award-winning author.

"A charming, expertly crafted traditional Regency romance."—The Chicago Tribune

"I really just cannot get over how good this book is! I urge you all to scurry to your closest book provider and pick up a copy as it is . . . AMAZING!!!" Awarded the site's Gold Star for Excellence and a place in the Hall of Fame!--Teens Read Too

"I loved the mystery and romance in this novel! I was hooked from the first page to the last, and the best part was, this book was not overly obvious, so I was right there with Emily and her friends as they tried to solve the mystery surrounding Lord Robert!"  Awarded 9.92 out of 10—The Book Vault

Find your way to falling in love with Lady Emily and Jamie, today.

This ebook comes with epub and mobi formats and can be delivered from PayHip or BookFunnel. You may receive an invitation to download from both. BookFunnel offers technical support for loading onto your device.