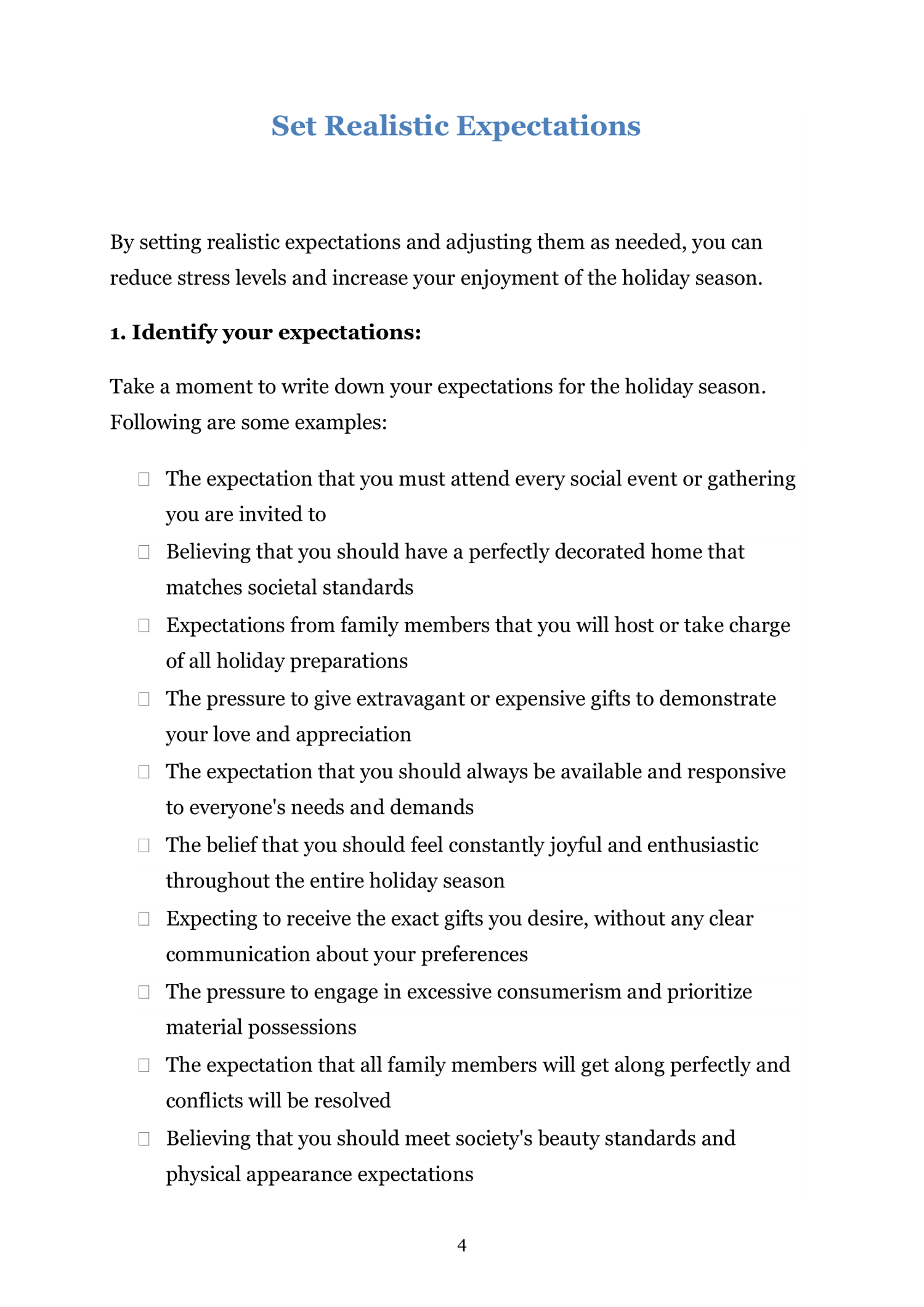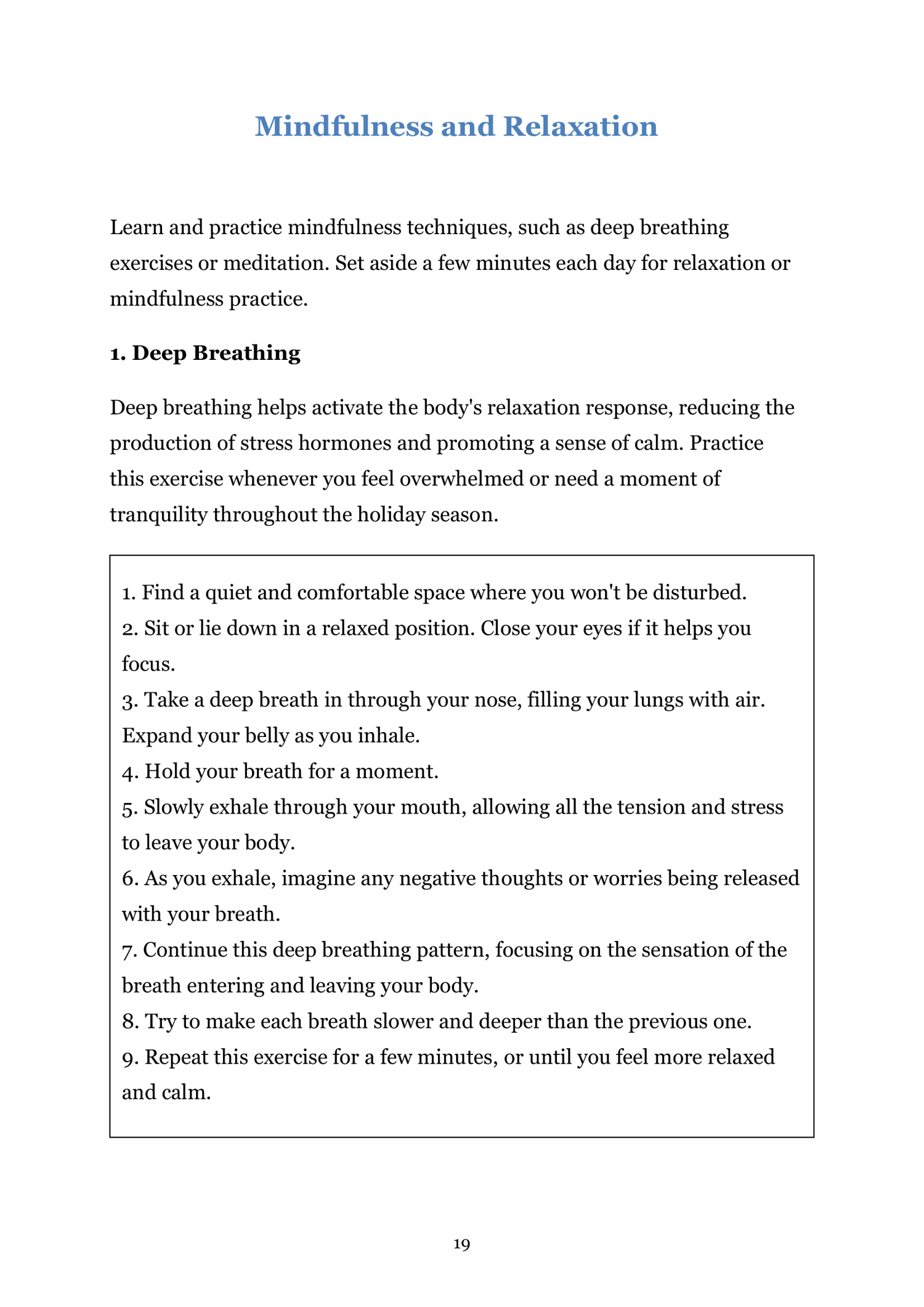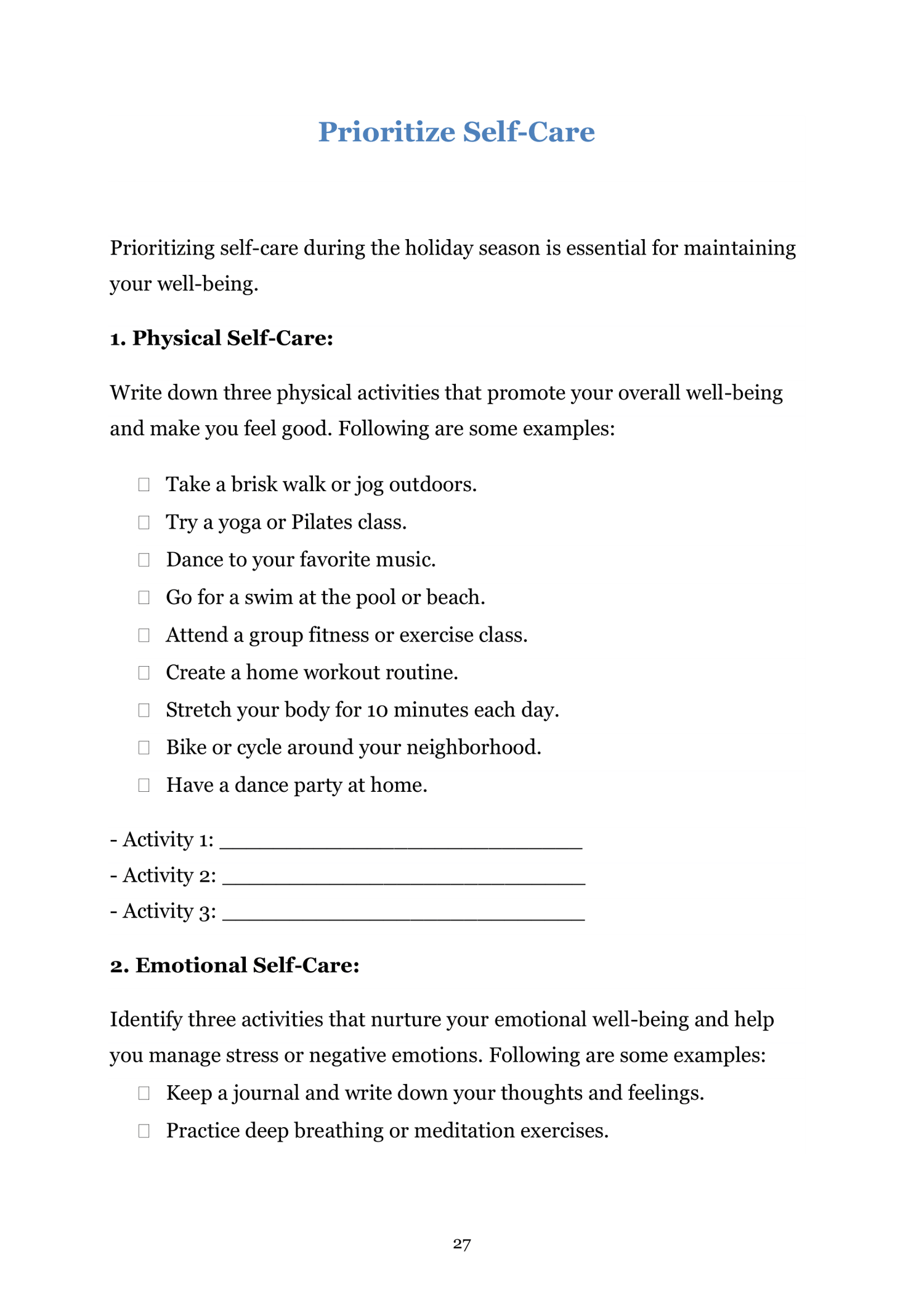 Holiday Mental Health Worksheets
On Sale


READY TO BREAK FREE FROM SELF-SABOTAGE AND EMBRACE A POSITIVE MINDSET?
Have you noticed a pattern of increased stress or anxiety during the holiday season in past years?
Do you feel overwhelmed by social obligations and expectations surrounding the holidays?
Are you experiencing difficulty managing your time and prioritizing self-care during this busy period?
Do you feel guilty or inadequate if you cannot meet everyone's expectations or attend all holiday gatherings?
Are you struggling with feelings of loneliness or isolation during this season?
Are you finding it hard to set boundaries with others, leading to increased stress?
Do you feel pressured to compare your holiday experience with others, causing negative emotions?
Do you find yourself easily irritable or more prone to mood swings?
Take control of your mental health and make this a truly enjoyable and fulfilling time of year with our Holiday Mental Health Worksheet!
+40 Pages of evidence-based activities and prompts to help you discover the tools you need to thrive throughout the holiday season.
WHAT IS INCLUDED?
Set Realistic Expectations
Problem Solving
Time Management
Setting and Maintaining Boundaries
Mindfulness and Relaxation
Cope With Difficult Emotions
Emotional Log
Prioritize Self-Care
Practice Forgiveness
Gratitude Practice
Seek Social Support
Practice Acts of Kindness towards Others
New Year's Resolutions