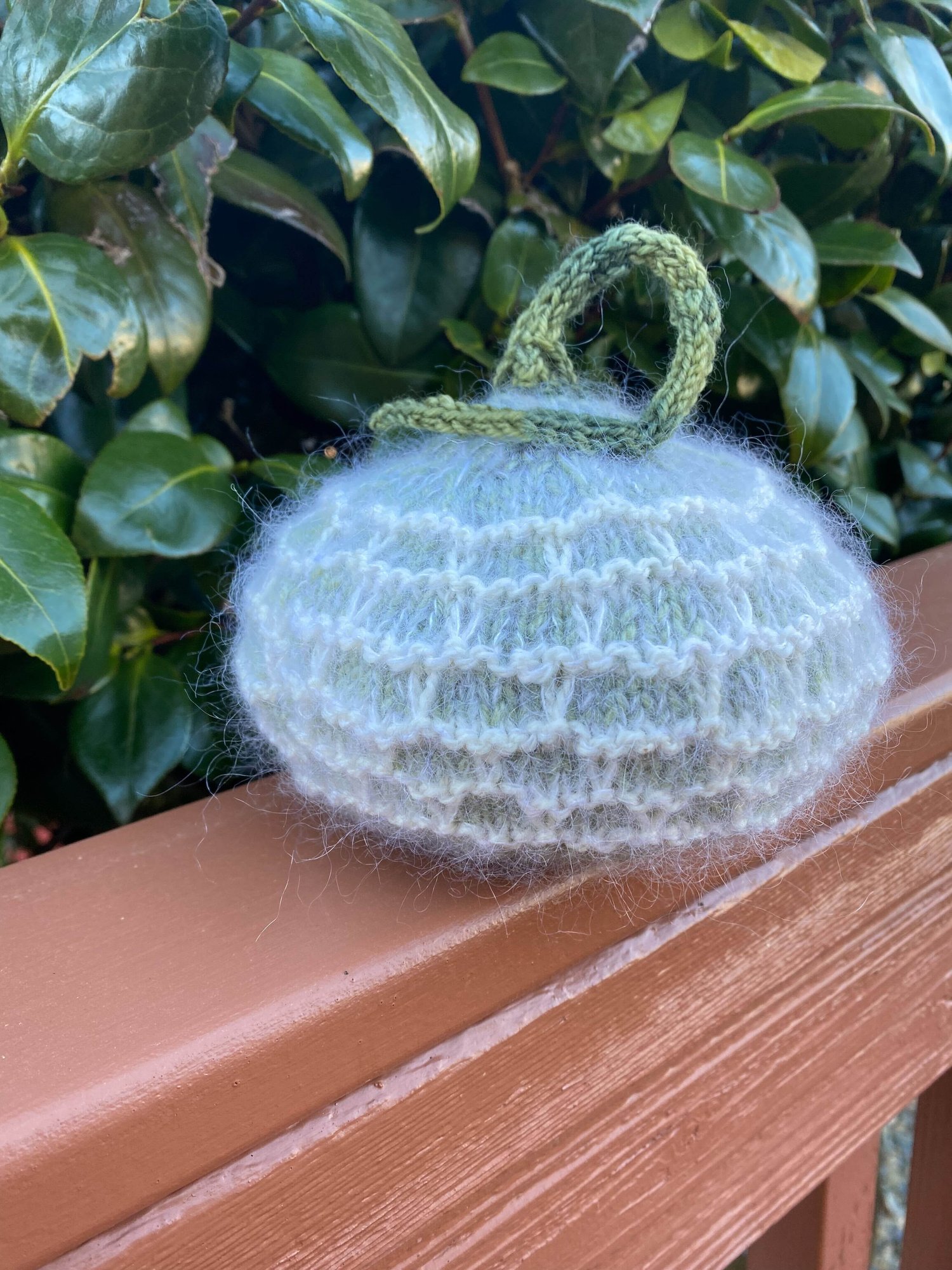 Jack-Be-Little
On Sale
Jack-Be-Little is a variety of tiny pumpkin readily available each Fall.  This Jack-Be-Little knits up quickly and is made with slipped stitches.   The pattern also includes Jill-Be-Little (another variety) and Ghost-Be-Little (slight poetic license taken here).  The options vary only in the height of the central slipped stitch section of the pumpkins.  In Jill-Be-Little, all sections are the same height.  In Jack-Be-Little, the middle section is two stitches taller, and in Ghost-Be-Little, four stitches taller than the other sections. 

Create your own pumpkin patch by mixing and matching the various Be-Littles, changing up your main colors and contrasting colors, and using either a premade or knitted-on stem.  Please note: PREMADE STEM must be purchased separately from other vendor.

Instructions for the slipped stitch sections are presented in both written and charted form.

Premade stem not included - may be purchased from other vendors, (i.e., on Etsy).