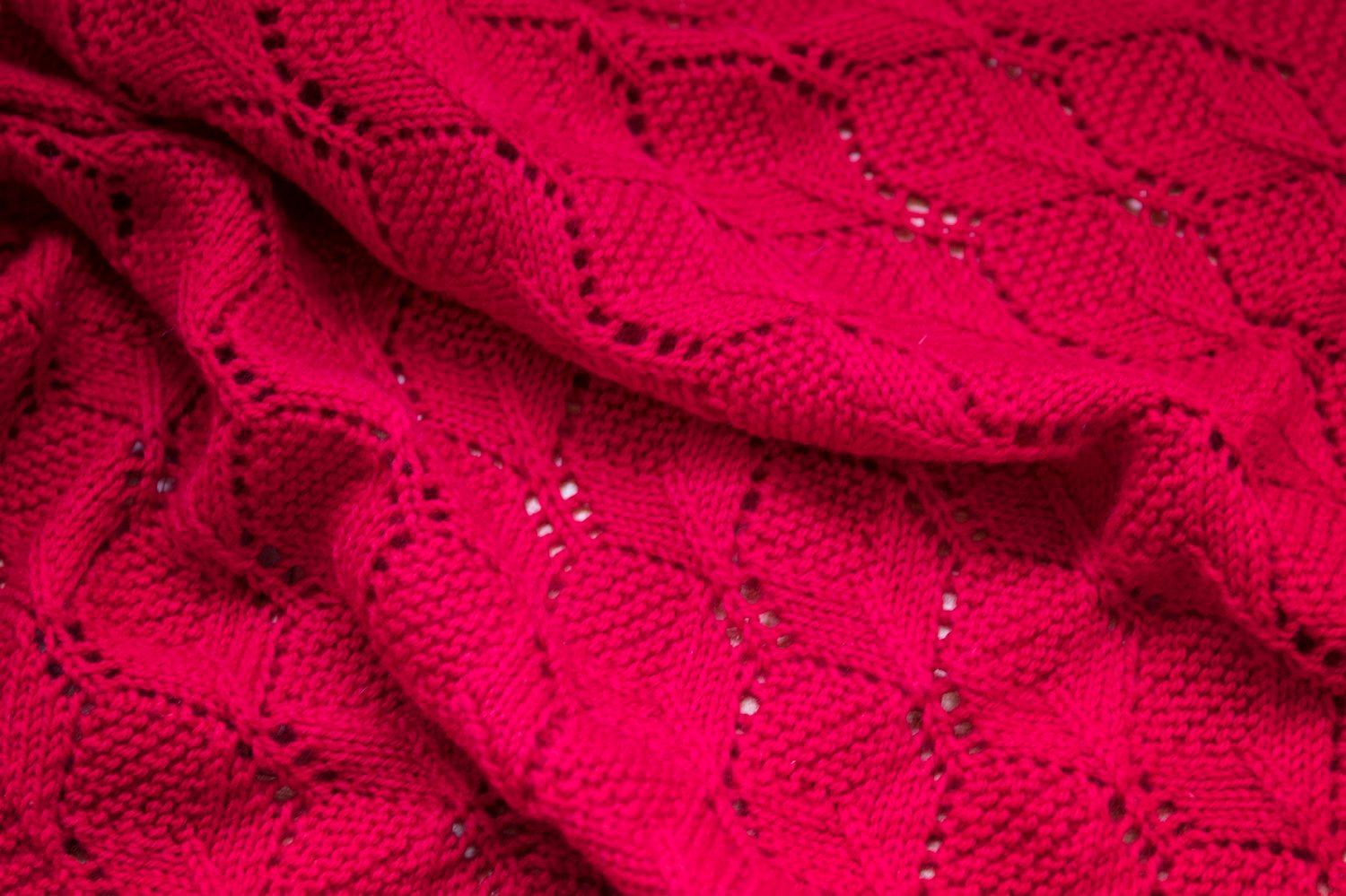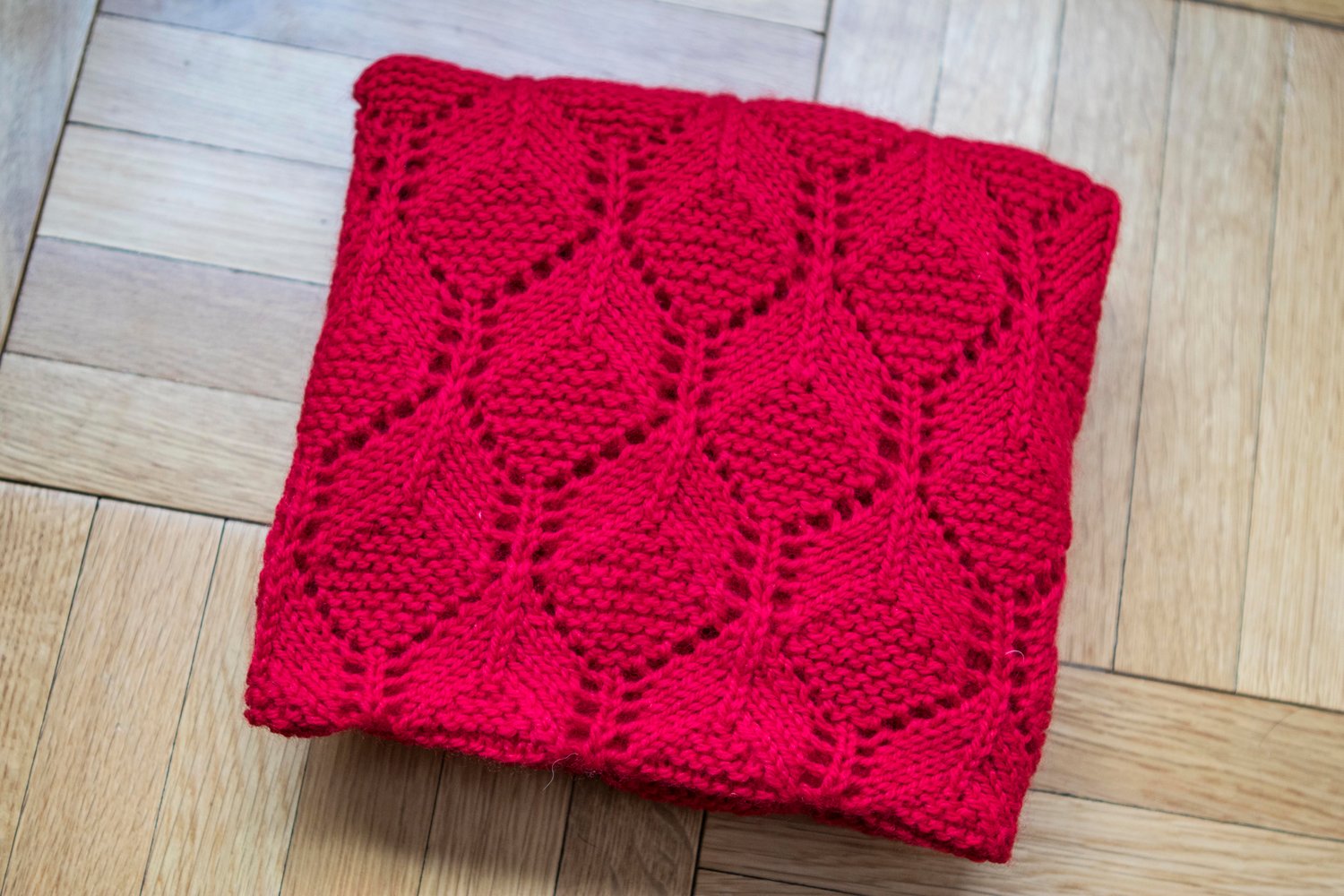 Diamond Blocks Baby Blanket
On Sale
£4.50
This blanket design was inspired by my soon to be born baby and I wanted to knit my little nugget a special blanket to keep her warm in the late winter after she is born. At the time when I designed this blanket we did not know if we were having a boy or a girl and I knew I wanted the design to have a lace element to it. So this pattern was born and I think it's a perfect blend of geometric shapes and lace making it a great unisex pattern for a baby blanket whether it be for a boy or a girl!

What you will need:
• Yarn: 200g (600m/656yrds) of Sport weight yarn to make the baby blanket size shown in the photos. The yarn used for the sample is John Arbon Textiles in their 100% Merino Sport in Red (100g - 300m/328yrds) – a total of 200g was used to make the baby blanket size.

• Needles – 4.5mm (US 7) on 80cm (32in) cable to accommodate all the stitches.

• Notions – Stitch Markers to mark the pattern repeats.

• Gauge – Gauge is really not too important with this blanket as long as you like the fabric and drape you are getting. But as a reference the gauge I got on the sample was approx. 4.5sts per inch after blocking.

Finished Size of baby blanket:

Approx. 64cm (25 inches) wide and 79cm (31 inches) deep.

Please note finished size will vary greatly depending on gauge, how many pattern repeats you cast on and how many repeats in length you knit, and how extensively the blanket is blocked at the end. Also whether you use a super-wash yarn or non super-wash yarn will have an impact on the finished size.

Pattern notes for sizing:
The pattern is set up so you can cast on as may repeat sections as you would like to make the blanket wider or narrower as you wish, you can also increase the number of times you knit the pattern repeat rows to increase/decrease the length of the blanket as well.

Further you can choose to knit this pattern with larger needles and heavier yarn to get a bulkier/squishier blanket or with smaller needles and finer yarn to get a lacier more delicate blanket.

All of the possible changes noted above will have an impact on the total amount of yarn you will need for the blanket.

As a note on how big each pattern repeat is, for the gauge noted for the sample, each pattern repeat section measured approximately 6.6cm/2.6in wide by 10.8cm/4.25in tall.

To adjust the size of the blanket to be different than the instructions in the pattern ensure you cast on a multiple of 12 + 1 stitches.