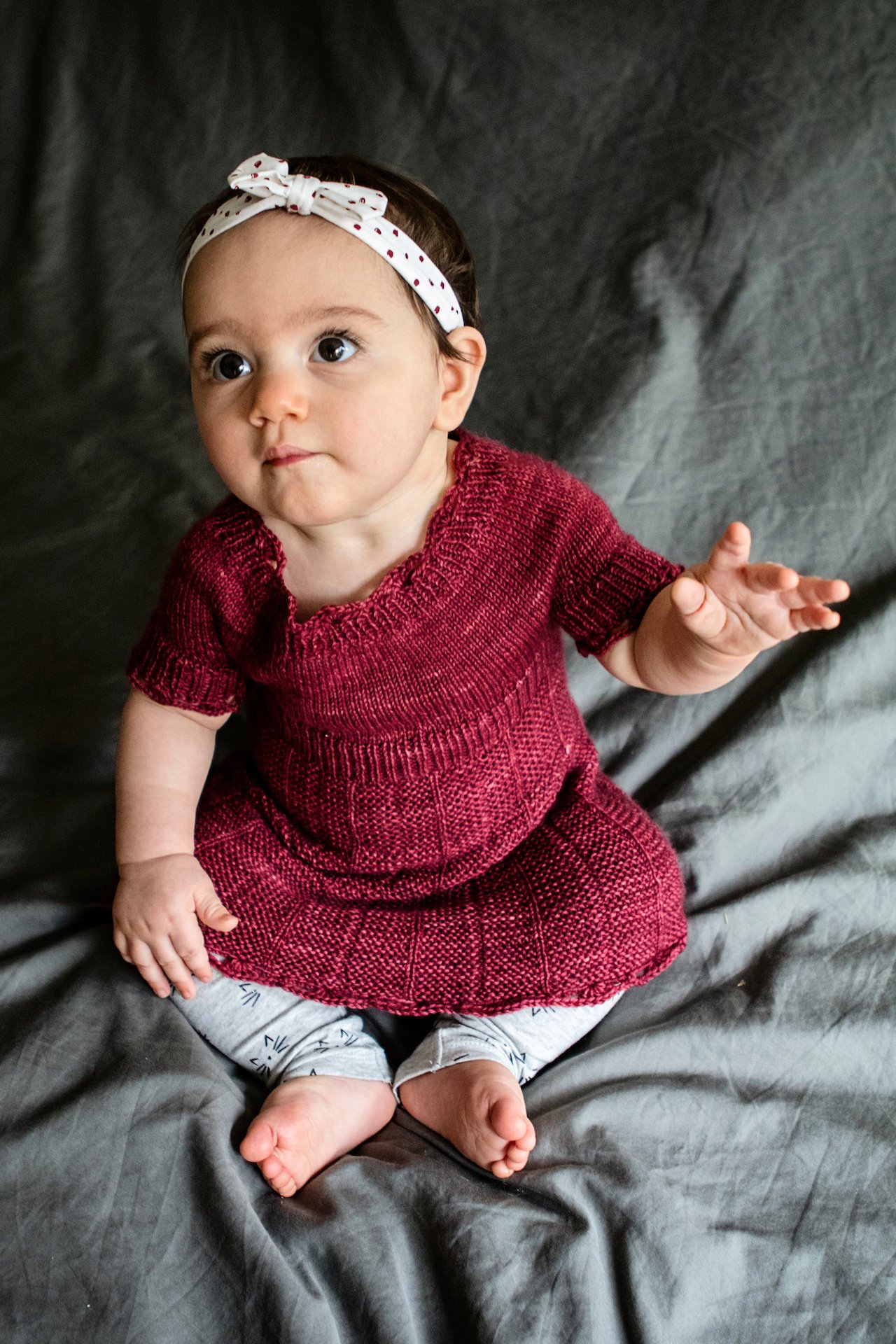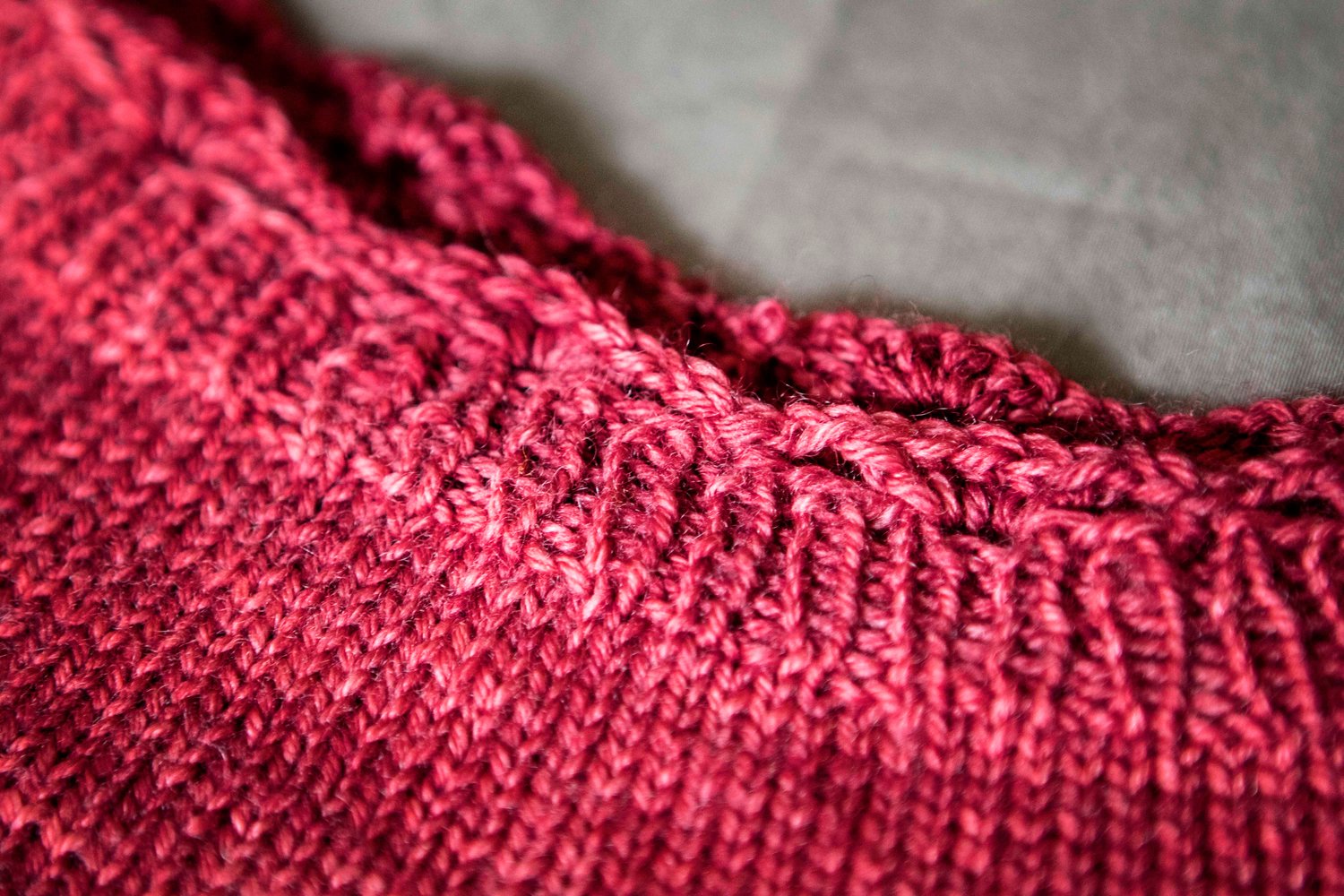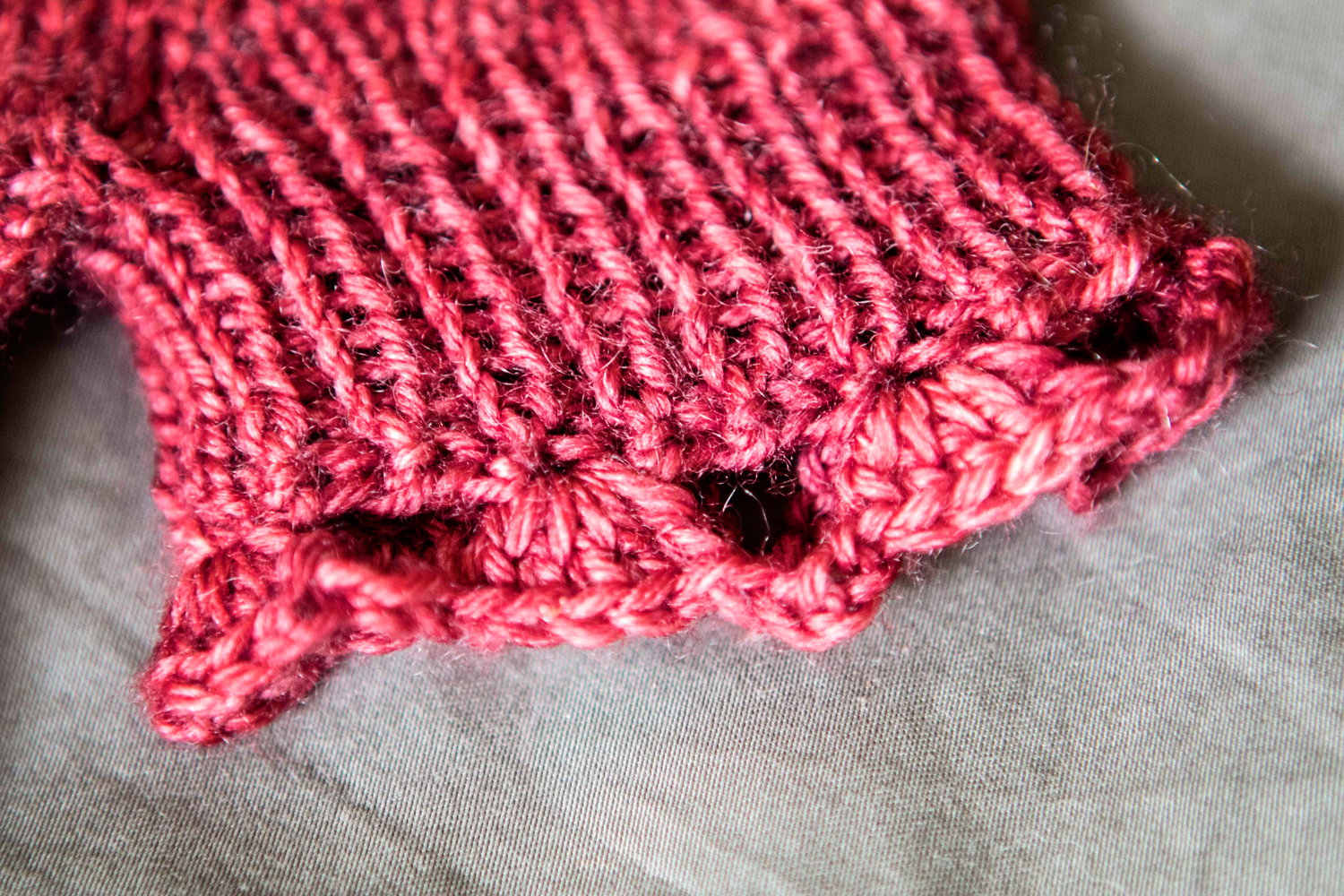 The Nahid Dress for Children
On Sale
This dress is inspired by a dress that was knit for me when I was a baby by my Aunt Nahid (pronounced Nad-Heed) and as such it is very dear to my heart. I wanted to recreate a version of this dress so I could knit one in a larger size for my daughter after she had outgrown the original that I wore as a baby.
The pattern also comes with a bonus pattern to knit a version of this dress designed for the Bundle Up Betty Doll (you can purchase one of these wooden dolls HERE)
What You Need:
Yarn: 100gm – 300gm Fingering weight yarn (400yrds/365m per 100gm) – Yarn used in pattern is by Littlebean Loves Yarn on the MCN (Merino / Cashmere / Nylon) base in a Custom Red colourway.
Needles: 2.75mm (US2) and 3.5mm (US4) needles on 16inch circulars for knitting the dress, and larger size on longer cable for magic loop or DPN's for sleeves.
Notions:
Beginning of Round marker plus additional markers for marking pattern repeats (if desired).
Tapestry needle and scrap yarn for putting sleeve stitches on hold
3.5mm crochet hook (for decorative edging) this is optional.
Gauge: The gauge for this pattern is 26 sts per 4 inches and 40 rows per 4 inches. Gauge is measured in stockinette after gentle blocking
Sizes – The pattern includes 5 child sizes ranging from 0-6months up to 4-6Yrs. This Dress/Tunic is quite stretchy in the top section so the outfit will be able to grow with your child. It starts out as a dress and as your little one grows it can be worn with leggings as a tunic making this a great pattern for those babies that just grow out of their clothes way too fast! The body length is easily adjusted to suit your requirements.
I suggest you go through the pattern and highlight the numbers relevant to the size you are choosing to knit to avoid confusion when working through the pattern.
Size - See sizing chart (last photo on the left)
Note sizes will be shown as 0-6(6-12/1-2/2-4/4-6) throughout the pattern.
Pattern Notes:
The pattern can be customised to suit your preferences some of the ways in which you can do that have been noted here for you:
While the crochet edgings are optional I highly recommend doing it for the neckline as this will help prevent it from getting too loose, (you can opt to just do a simple single or double crochet edging instead of the scalloped edging if you prefer), also I wouldn't suggest blocking the neckline aggressively or stretching it out at all as it will already be plenty wide enough.
You can use a contrasting colour for the ribbing elements of the design. (if you choose to do this then I suggest knitting one round in your contrast colour plain before starting the ribbing to prevent any purl bumps in your main colour from showing – you will not need to do this for the neckband but for all other ribbing elements in the pattern).
You can use a contrasting colour for the skirt element of the pattern (again here I would suggest knitting one round plain before starting the skirt patterning to avoid any purl bumps showing up in your previous colour).
You can of course alter the length of the skirt of the dress to suit the child you are knitting it for/the amount of yarn you have. If you feel you may be low on yarn then I would suggest you go and finish off the sleeves first before finishing the skirt that way you can use what you have left without worrying about having enough for the sleeves as well.
You can add longer sleeves to your dress than the pattern calls for. The pattern is designed with short sleeves but you can of course knit the sleeves longer and include some decreases in order to give some shaping to them.