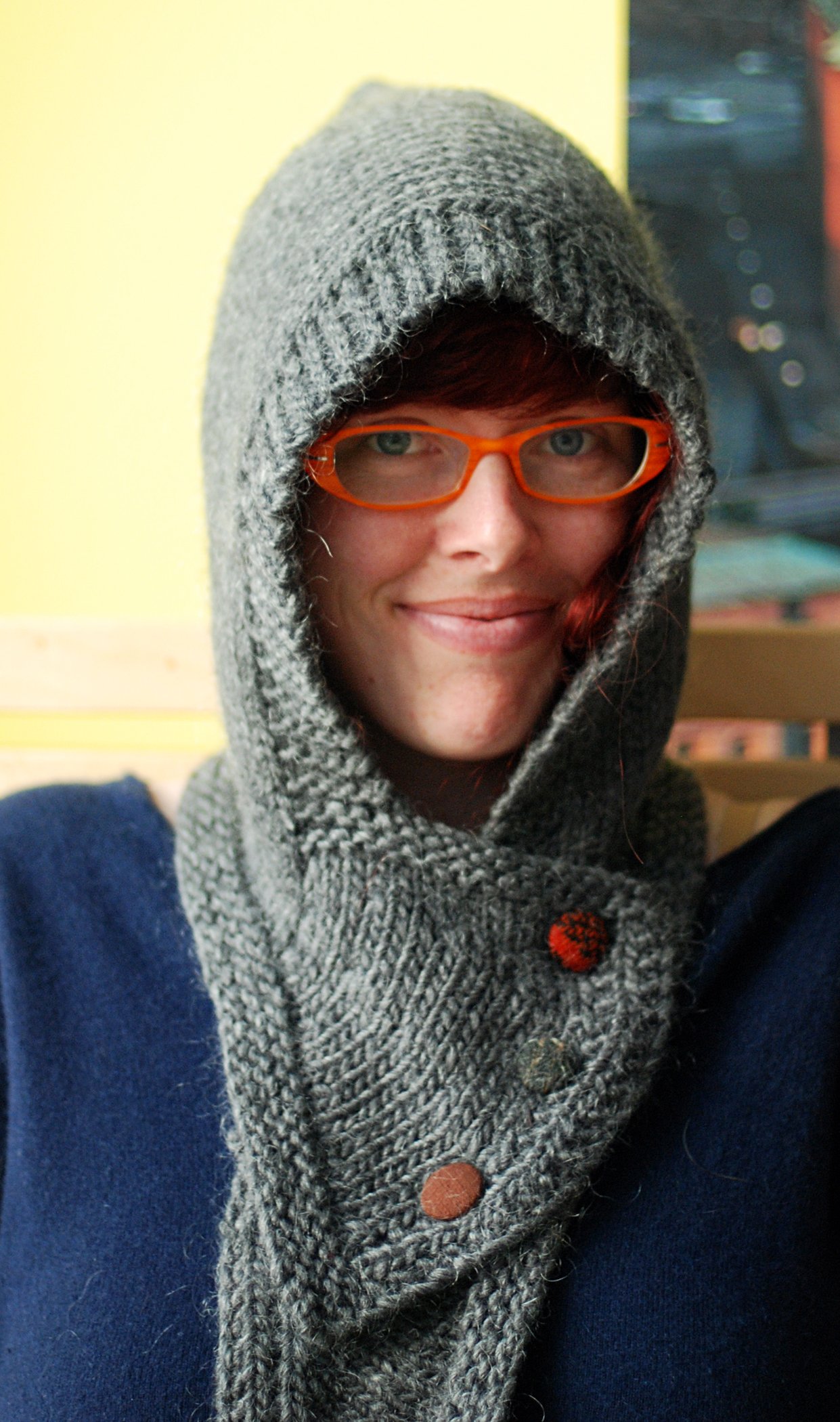 Skoodlet
On Sale
Preview
buttoning hoodie-scarflet combo piece for any weight yarn
asymmetrical cowl looks great with a coat
hood can be made extra large if you like
easy formulas make the pattern any-gauge
a fun look in self-striping yarn
you'll need
150-600 yards / 140-550 meters yarn in any weight
needles sized to match your yarn, a 24" or longer circular
2 or more buttons
This pattern is for any weight yarn! This any-gauge hoodie scarflet combo, with button closure that holds it on when the hood is down, can be made with any yarn/needle combo! Just plug your gauge into the formulas and you're good to go. Make yourself a styling Skoodlet in different yarns for different looks, all with the same pattern!
This is a great pattern for handspun or hand-dyed yarn, and will show off self-striping colors well.
The Skoodlet is a fantastic winter accessory with a coat, acting as both a scarf and a hat when needed, tucking into the coat to keep out the wind, buttoning around your neck, and the hood can come up and down as needed.