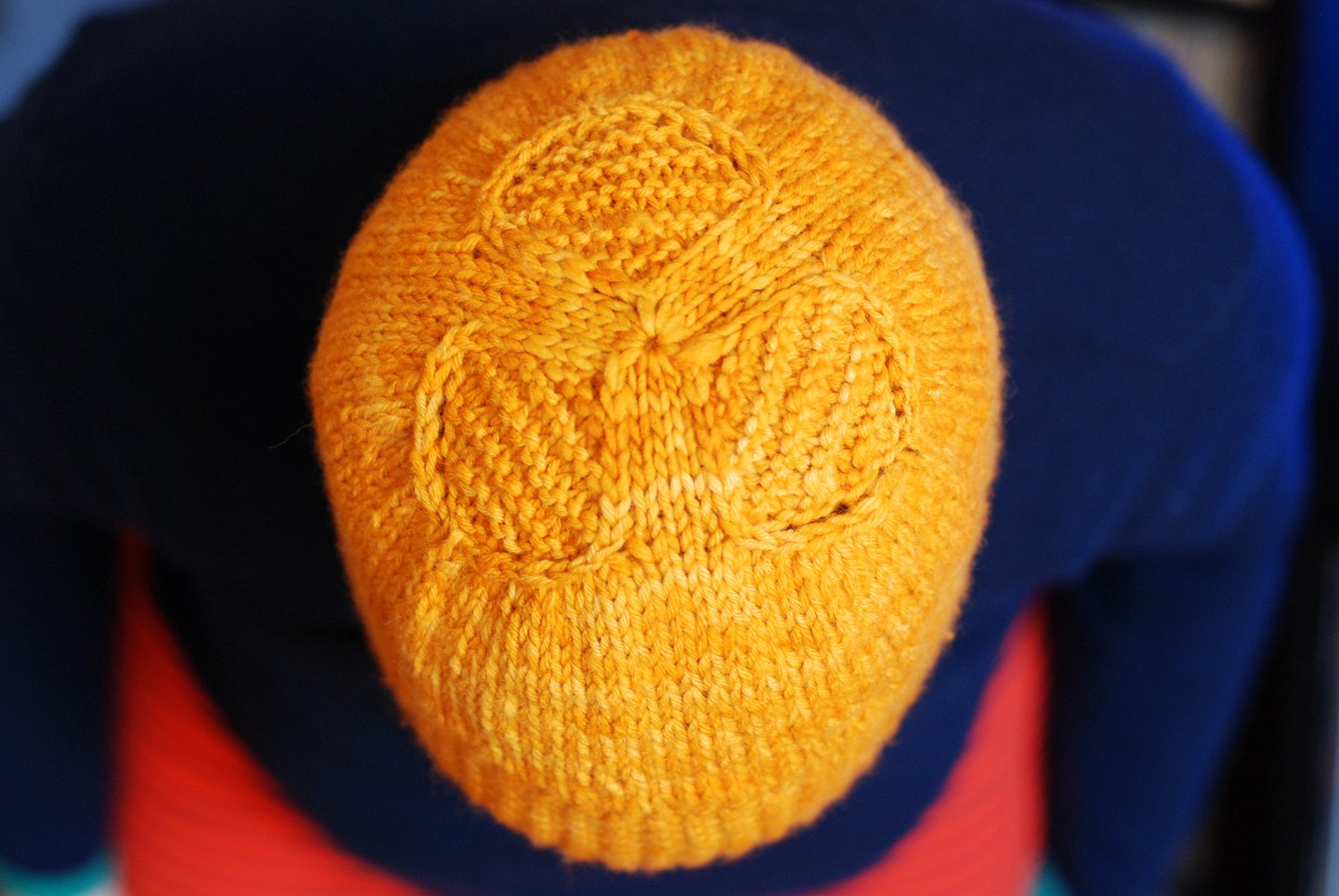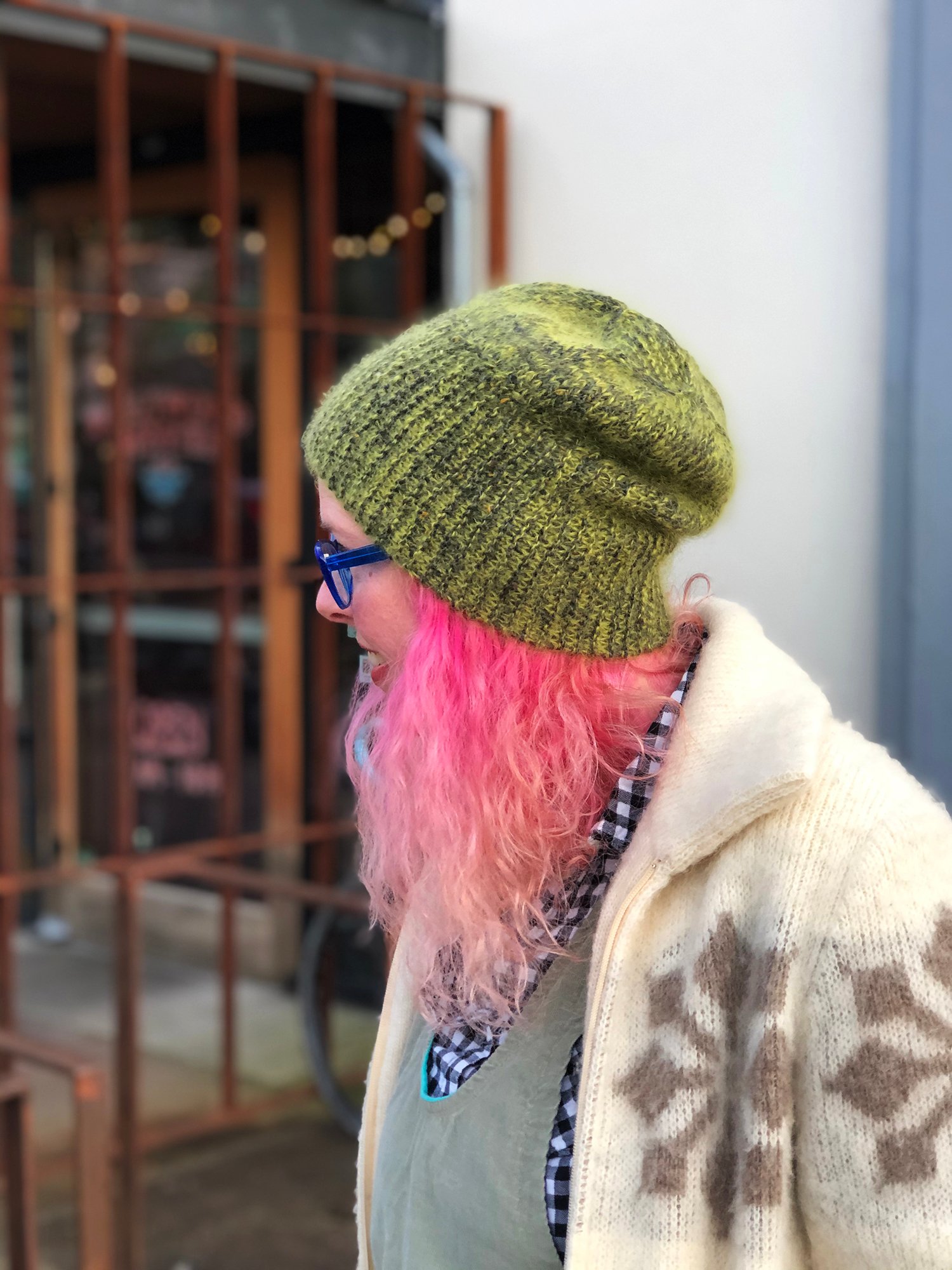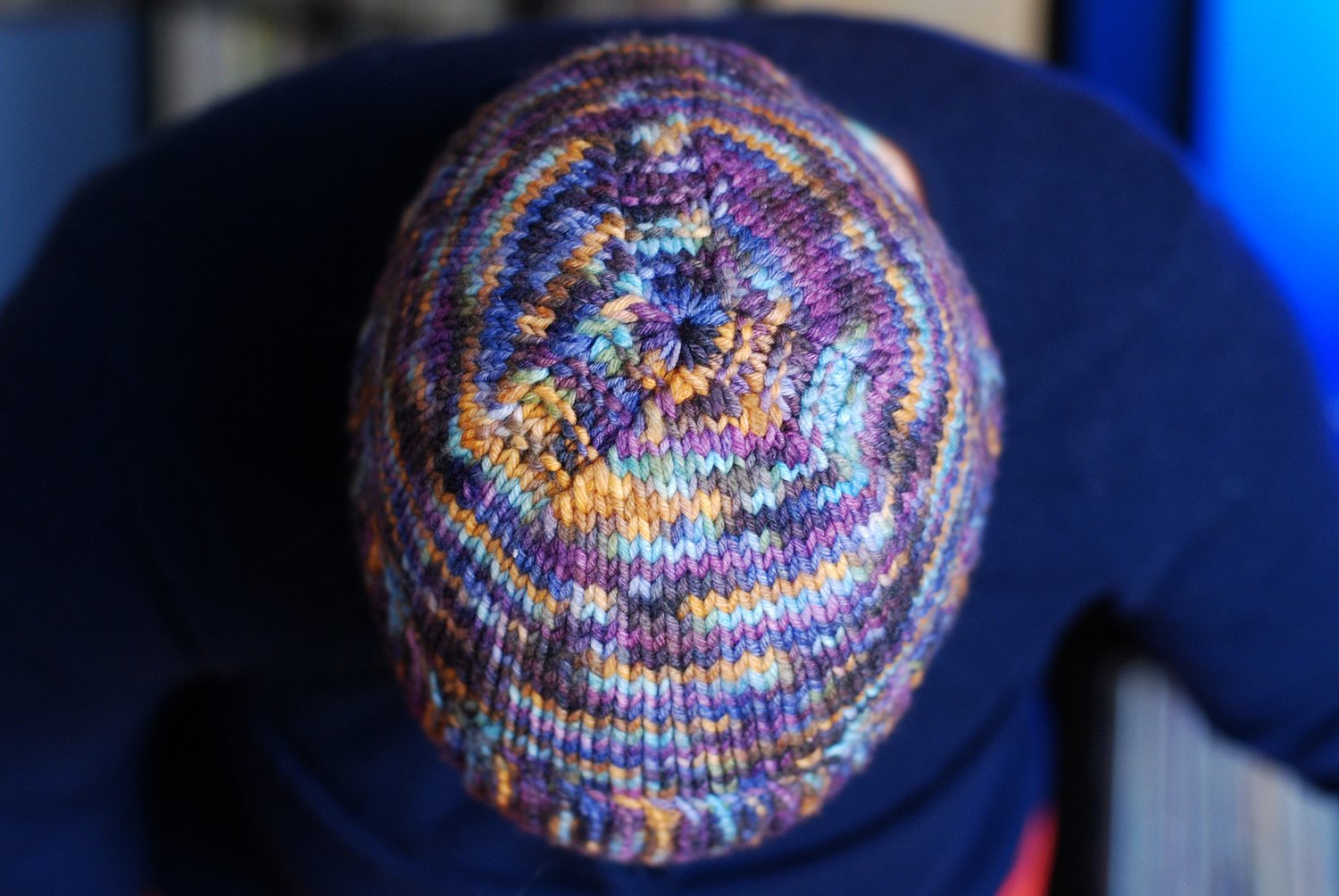 Custom Tritops
On Sale
Pay what you want:
(minimum $6.00)
a limitless set of custom hat patterns knit in any gauge with three different top designs
your own custom hat exactly how you choose, fit perfectly to your head
in any weight yarn with no gauge swatch needed
make it fitted, loose, slouchy, or beret style
the sideways garter stitch brim can be any width, worked modularly with no picked up stitches
use stripes to show off the different directions
top designs all incorporate garter stitch, matching hat brim
This knitting pattern is for any weight yarn! Custom Tritops is a pattern set for any-gauge (without swatching!), custom fitting hats — you choose yarn, brim width, style, and one of three different tri-themed crown designs, each with a garter stitch element, tying it together with the sideways garter stitch brim.
The PDF includes photo tutorials for grafting and the provisional cast-on, photo details about the sideways edge cast-on technique, all the info you need about the different styles and custom options.
Yarn:
enough yarn of any weight for a hat; yardage depends on gauge and style; for most weights/yarns/styles, one skein should probably be enough.
Needles:
sized to match yarn, to get a fabric you like.
- your choice of needles for knitting a hat in the round (16" circulars plus DPNs or longer for magic loop, etc)
- optional: long circulars, 32" or longer, for the brim, to be able to measure the fit around your head
- 2 double pointed needles (slightly smaller size is fine)
Techniques used/learned:
crochet provisional cast-on (photo tutorial included), grafting garter stitch (photo tutorial included), basic short rows (no wrapping) for the sideways edge construction (photo help included), knitting in the round.