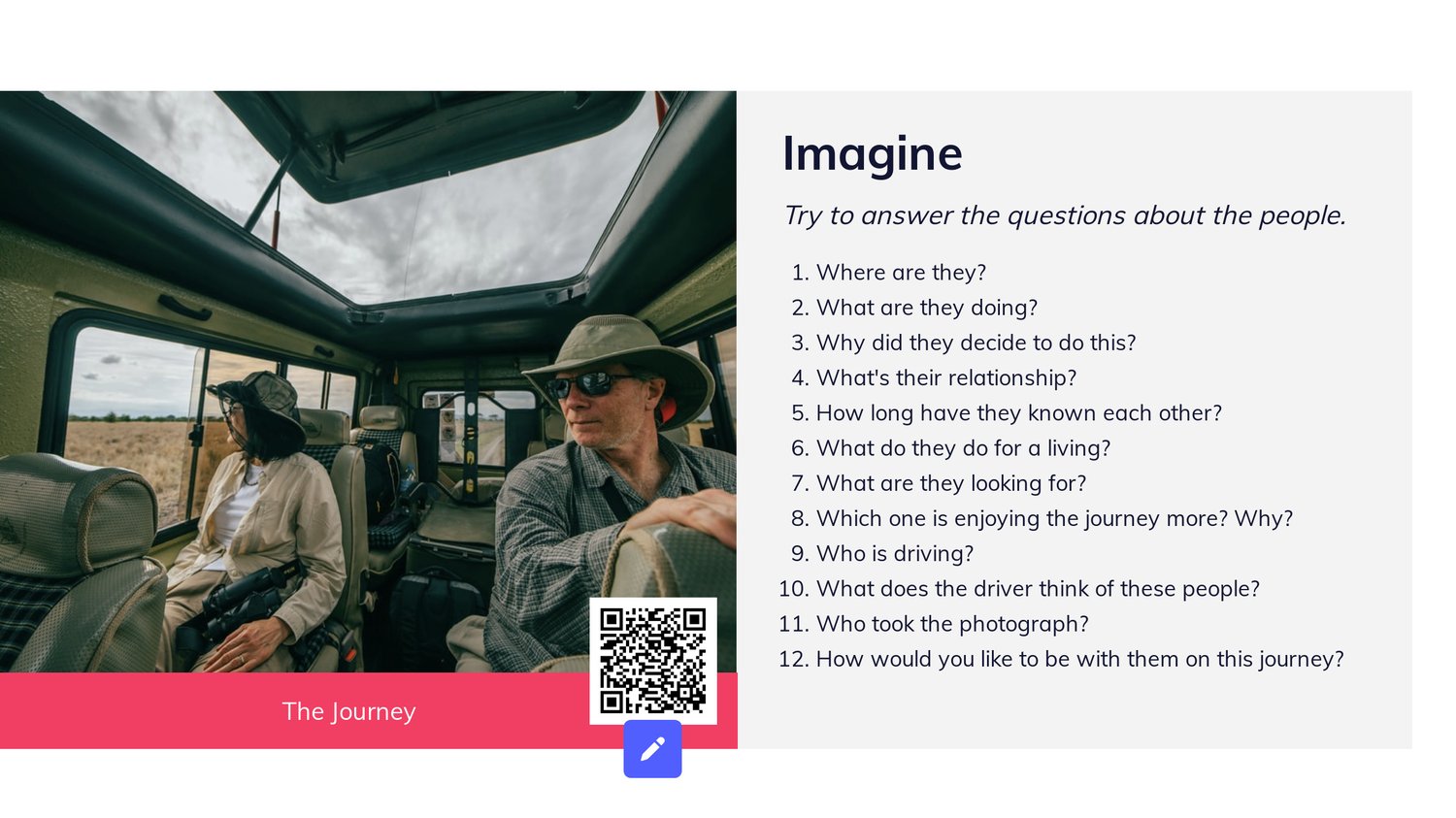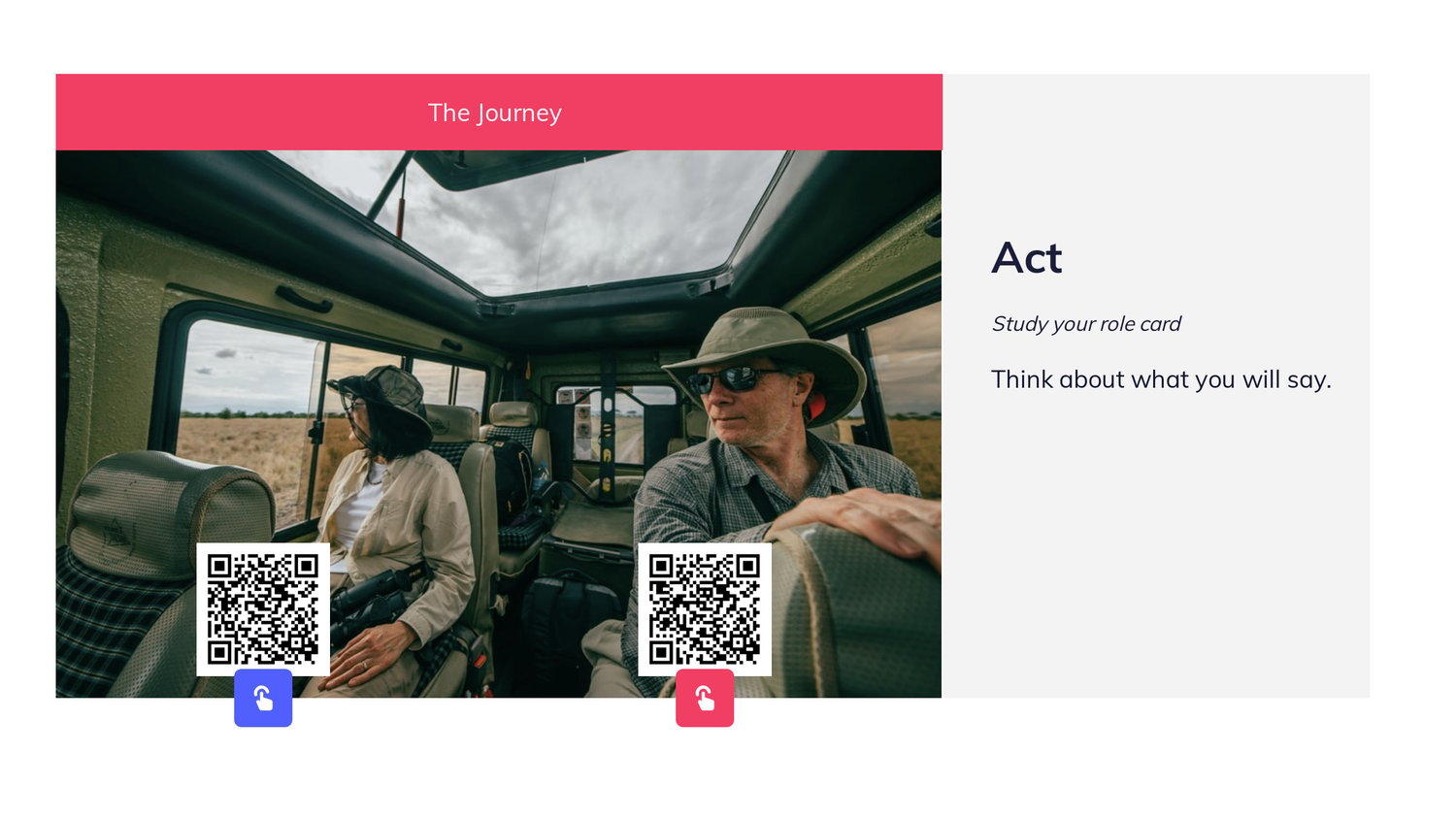 Image Scenarios - The Journey
On Sale
$2.99
This lesson is based around an image of a man and a woman on holiday together. The students use the image to build a background story to the couple's situation and then role-play a conflict between them.
The lesson uses elements of critical thinking, creativity and drama to engage the students and to help stimulate their imagination.
In addition to the PDF Teachers' Guide, the lesson includes a digital presentation for use in remote or physical classrooms and a collection of interactive materials and activities.
Aims:
To enable students to deal with and resolve conflict in a sensitive way.
To help students improvise and respond to the unexpected.
To develop students' abilities to reflect on their own language use and learning.
Level:
Materials: