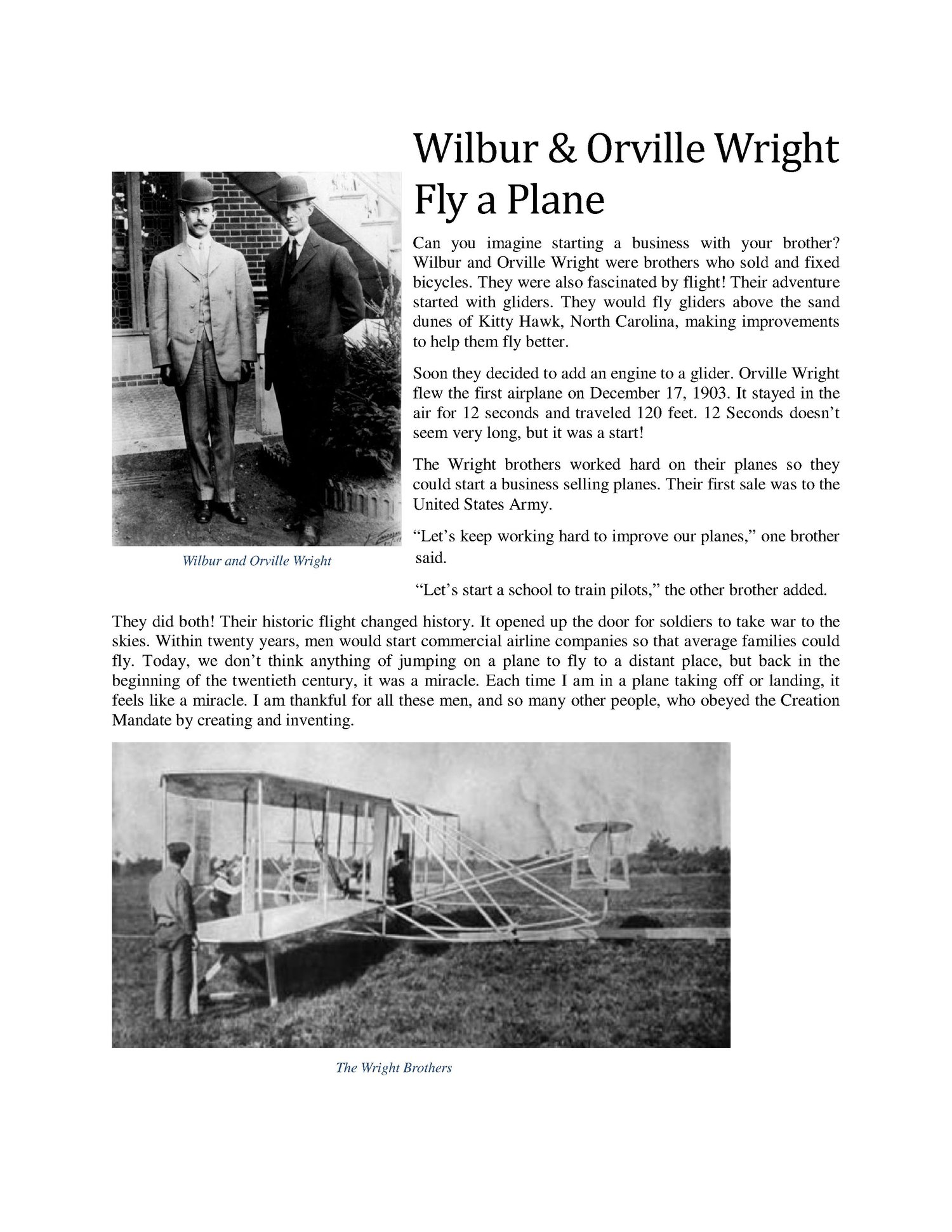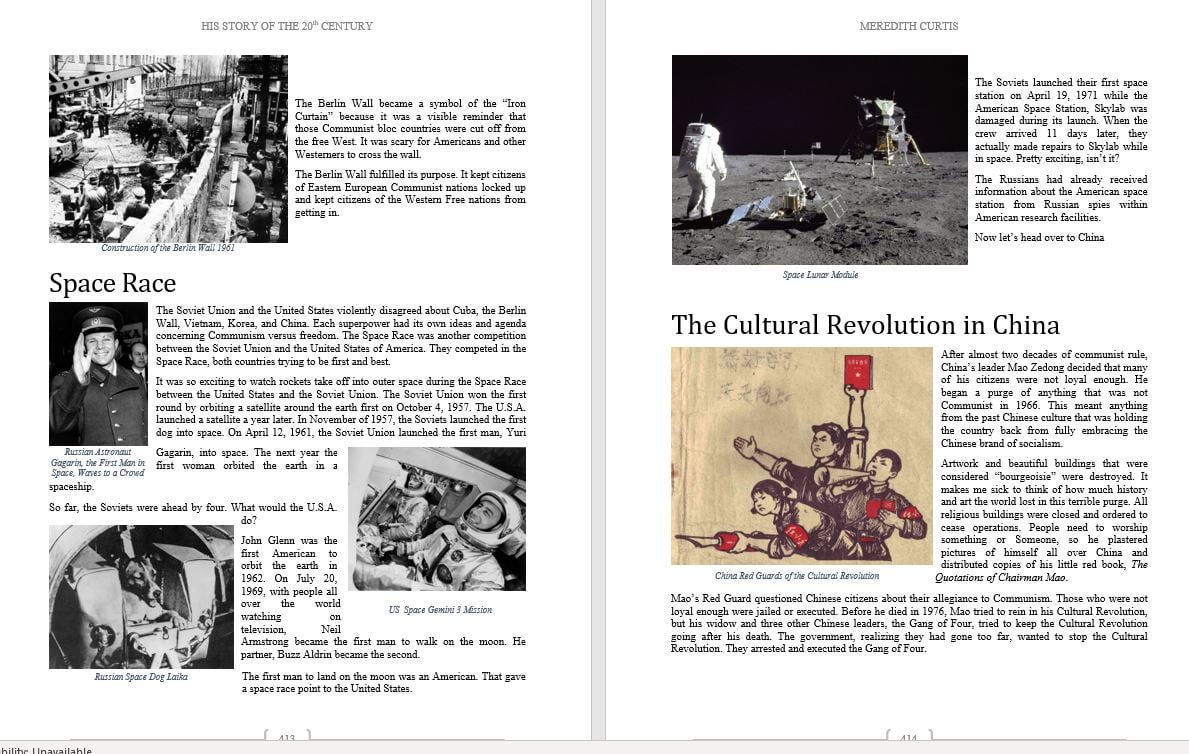 HIS Story of the 20th Century by Meredith Curtis
On Sale
Preview
Explore the 20th Century with HIS Story of the 20th Century.
At the beginning of the twentieth century, men were still getting around on horses, excited about new inventions like the telegraph, telephone, sewing machine, and light bulb. The Panama Canal was built. The North and South Poles were explored, and it was easier to travel than ever before. And can you believe it? The Wright brothers invented the airplane.
By the end of the twentieth century, men would walk on the moon, travel at the speed of sound, use compact home computers, and enjoy the benefits of satellite communication.
Times sure changed in the twentieth century.
Come explore the 20th Century with me! We will learn about:
Presidents, Prime Ministers, Kings, Queens, & Other Leaders who Changed the World
Revolutions, Movements, Revivals, Rulings, & Laws whose Impact we Feel Today, Boxer Rebellion, Boer War, Balkan Wars, World War I, World War II, Korean War, Vietnam War, Cold War, Persian Gulf War
Reese Howells, Derek Prince, Corrie ten Boom, Jim & Elisabeth Eliot, Billy Graham, and others who fulfilled the Great Commission
Explorations from the North Pole to Outer Space
Inventors, Scientists, Architects, Doctors, Explorers, & Engineers who fulfilled the Creation Mandate
Medical Breakthroughs
How the Chaos in the Middle East got Started
What Happened in the Balkans that Led to World War I
Why the Vietnam War was so Hard to Win
Where Communist Leaders were Trained
Inventions that Made Life Better & others that brought Destruction
Styles/Changes in Fashion, Music, Dances, Art, Sports, Games, Toys, & Technology
World Series, World Cup, Super Bowls, NASCAR, Grand Prix
And so much more!
Each chapter starts with a fictional snapshot to give you a taste of life in that decade.
Series: HIS Story of the 20th Century
Author: Meredith Curtis
Publisher: Powerline Productions
E-book: 572 pages
Age/Grade: High School, Middle School, Adults