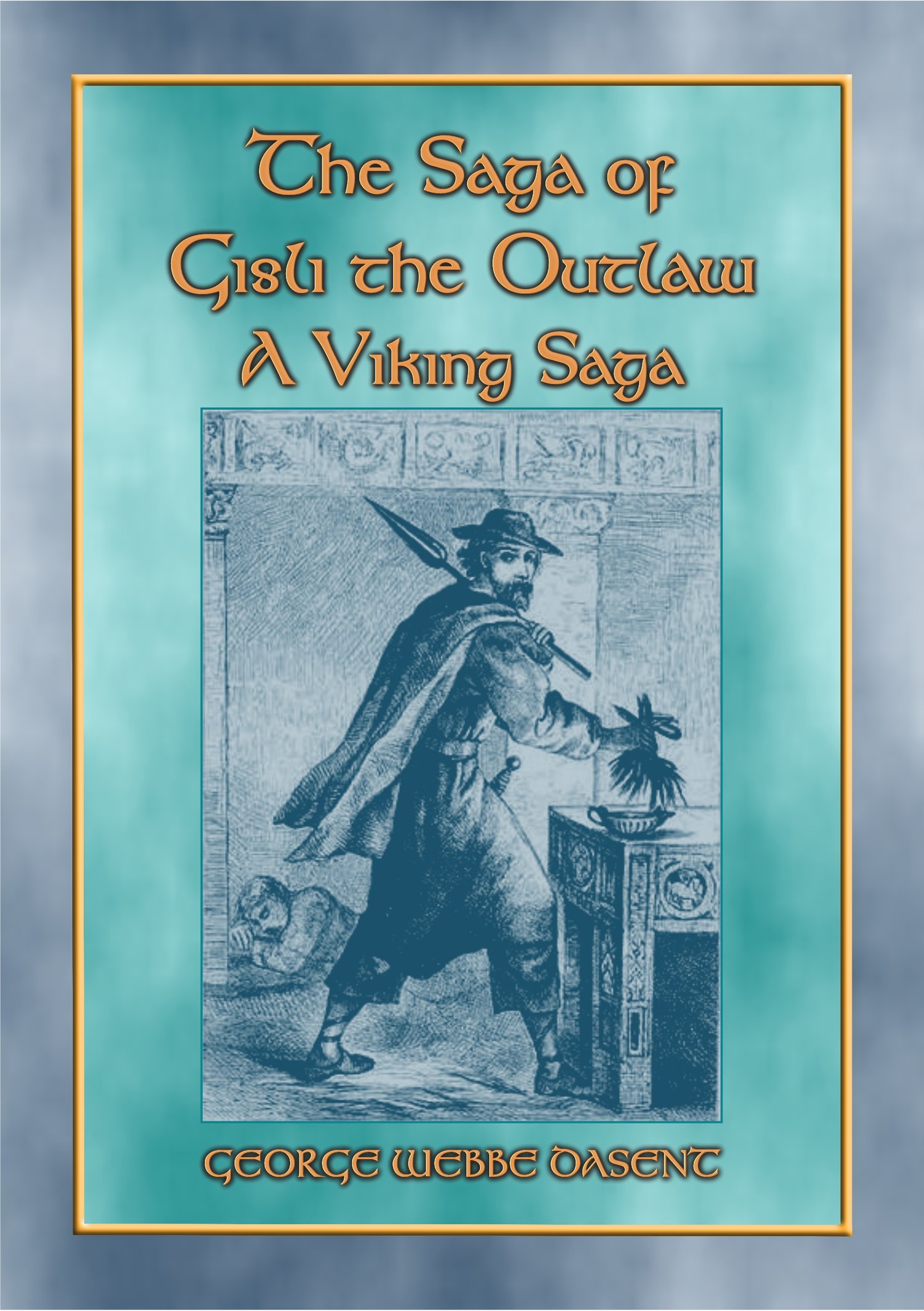 THE SAGA OF GISLI THE OUTLAW - A Viking Saga
On Sale
Pay what you want:
(minimum $1.50)
THE EVENTS described in the saga of Gisli the Soursop reach from about the year AD930 to AD980, in a time when the law of Iceland had not yet been established. Men were ruled by their conscience and Gisli, a champion of Iceland, was outlawed for murder by the Chieftain Bork at the Thorsness Thing, or Council Meeting.
But besides his sentence he was doomed, even before his birth. He and his kin were under a curse, for they had kept the broken bits of "Graysteel", bits of the thrall's good sword, which came with a withering spaedom, or divination. So under sentence and under a curse Gisli went on the run. For fourteen years with the help of family, friends and those who really knew the truth, he managed to evade Bork's men and bounty hunters alike.
To the end Gisli fought hard, taking with him eight of the fourteen who eventually cornered him one snowy night on the crags. It has been said by many that there never was a more famous and honourable defence made by one man in times of which the truth is known. Even as death approached Gisli managed to compose and sing one final verse to his wife who stood nearby.
As with many champions through the ages, Gisli was also a true poet and his verses have genuine thought and feeling lying underneath, as you will frequently find in this volume.
It has also been said that this is one of the finest, if it be not the very finest, of the lesser Sagas. When translating it is difficult to grasp the full spirit of the story, but here it has been accomplished with the detail of scenery and costume thoroughly mastered.
10% of the net profit from the sale of this book will be donated to Charities.
=================
Become an Affiliate with access to over 220 ebook products - signup here and earn: https://payhip.com/auth/register/af59b7fa11664bc
=================
TAGS: Viking, Norse, Saga, adventure, action, Northern, Northmen, chase, on the run, curse, sentence, graysteel, Bork, cruel leader, Iceland, Norway, Scandinavia, divination, fight, freedom, bounty hunter, search, verse,