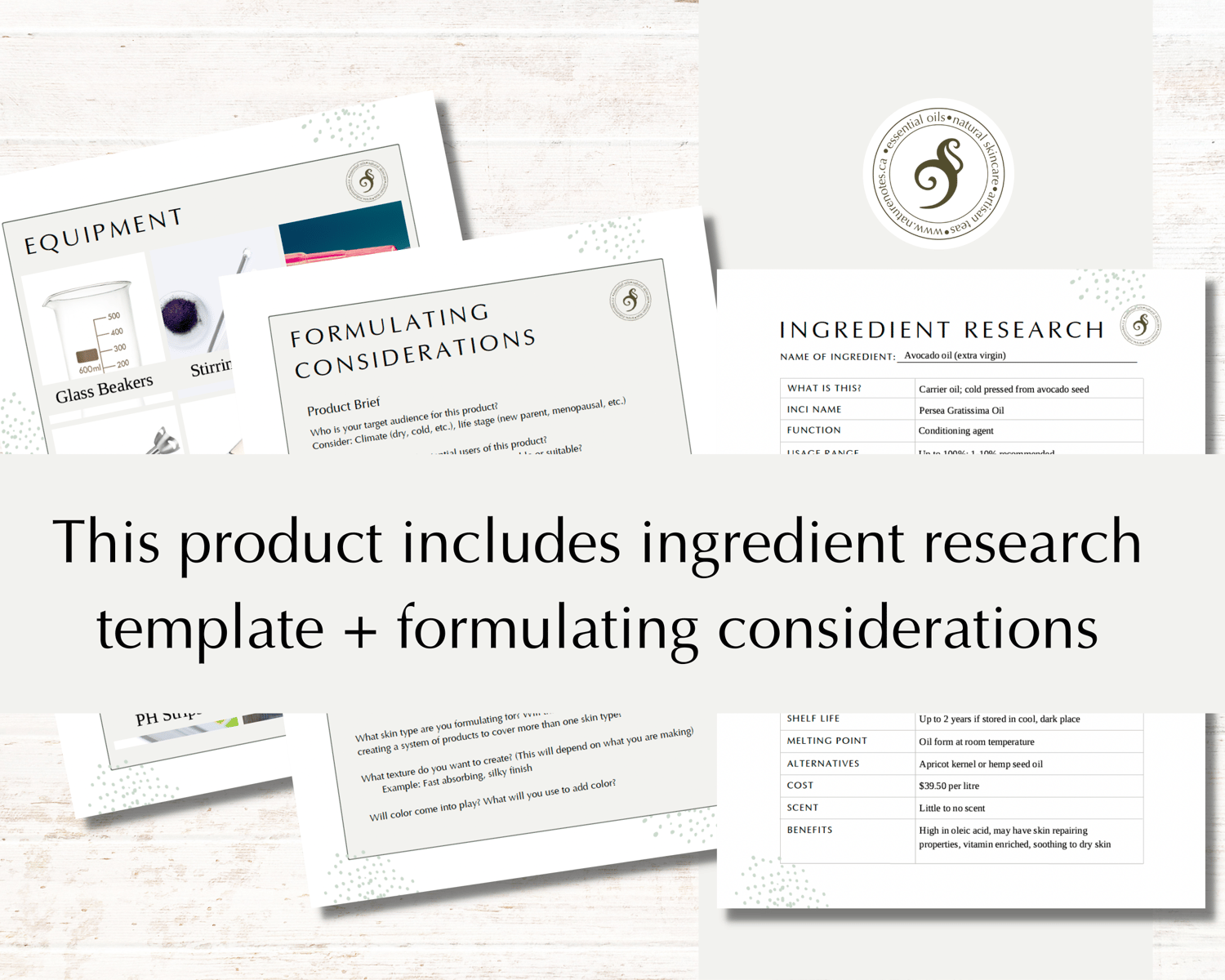 Natural Skin Care Formula Worksheets
This package is ideal for those who:
create their own natural skin care products
does ingredient research
The ingredient function pages have a focus on natural ingredients.
Formula template includes:
Phase, ingredient, weight, percentage, function and cost columns + Method and directions page
Sample formula provided (Facial cleansing oils)
Ingredient research template (fillable) + example sheet
Ingredient function summaries with examples for each - 3 pages
Formulation considerations- 2 pages
Equipment list (Itemized and pictorial)
Shopping list template (fillable)
With this Formulation templates package you can build out your lab book, and keep track of your test batches.
You'll also be able to cost out your product before you launch production.
This product is for personal use only (small business owner is okay).
File format: PDF file 4MB
14 pages
********
Click the BUY NOW button to get access
********
To use this product:
1. Pay for your purchase
2. Download the PDF file from this shop
3. Print off the pages you want
4. View the PDF file in Adobe reader to use the fillable function for some of the pages. From there you can save and print as needed.
************************
Returns & exchanges
I don't accept returns, exchanges or cancellations, but please contact me if you have any problems with your order. My goal is to ensure that you understand what you are getting and are happy with your purchase.
Terms of use
************
This product is for your own use only. Please do not share it with your friends and family.
This product is copyrighted by Deanna Russell and may not be copied or reproduced.