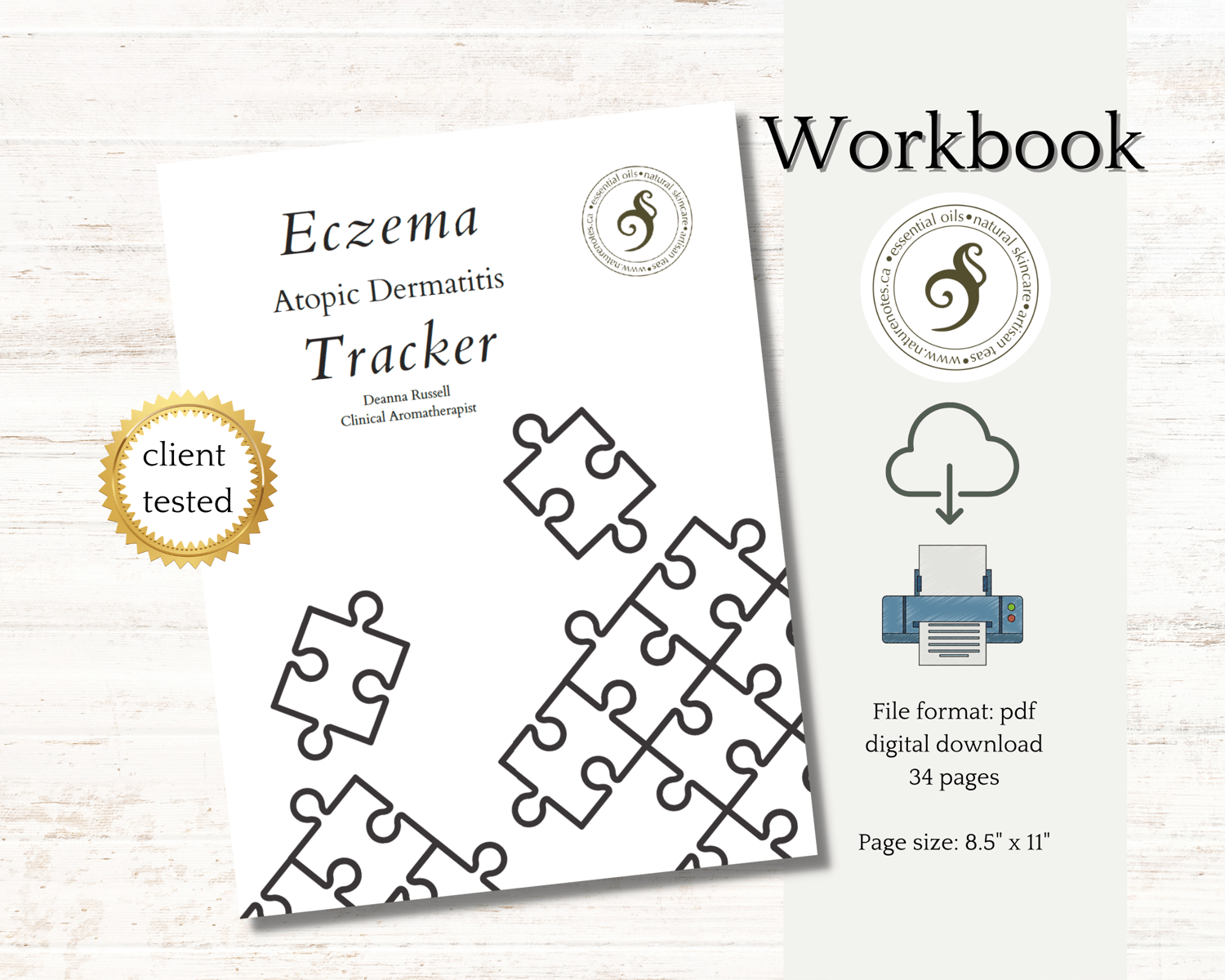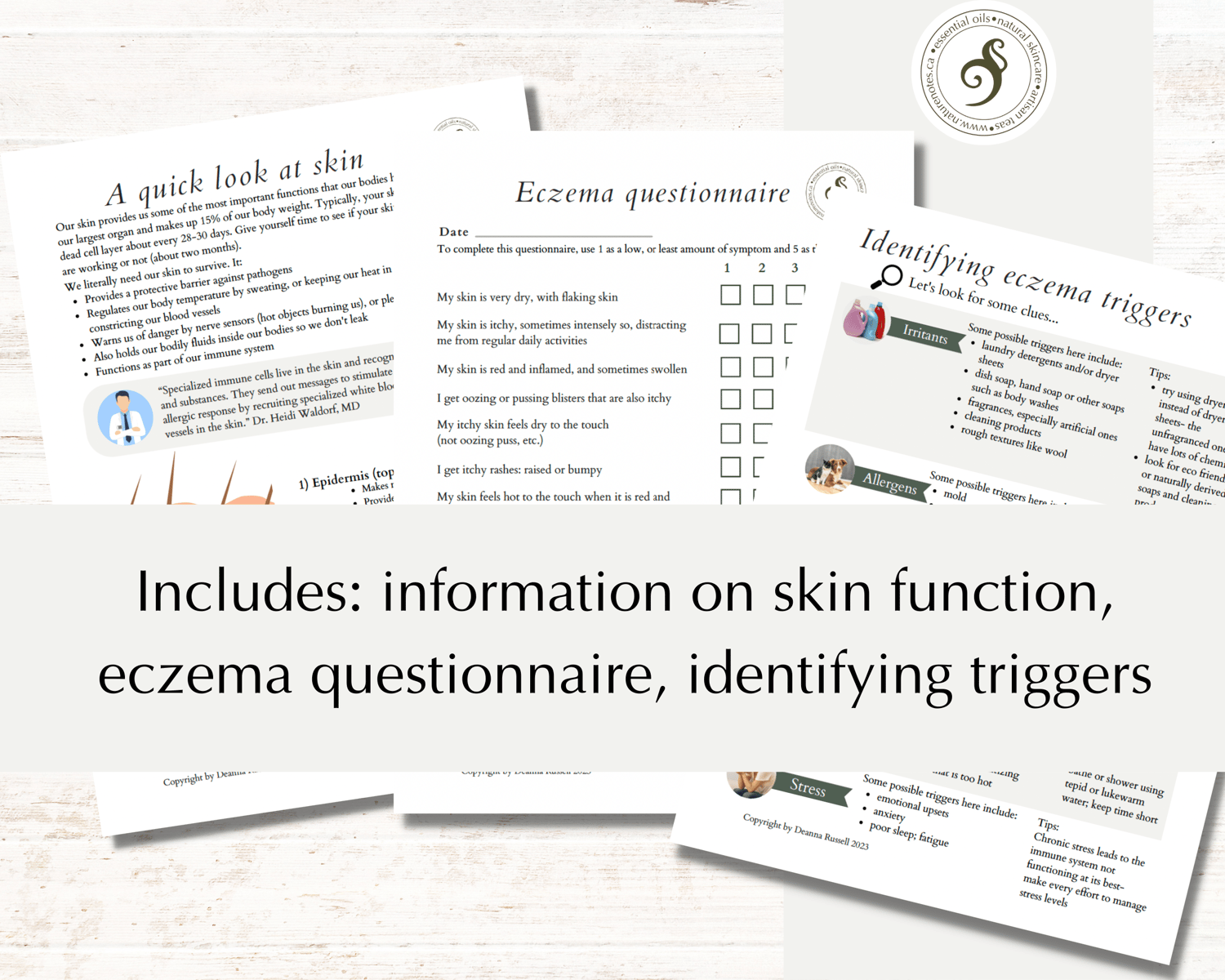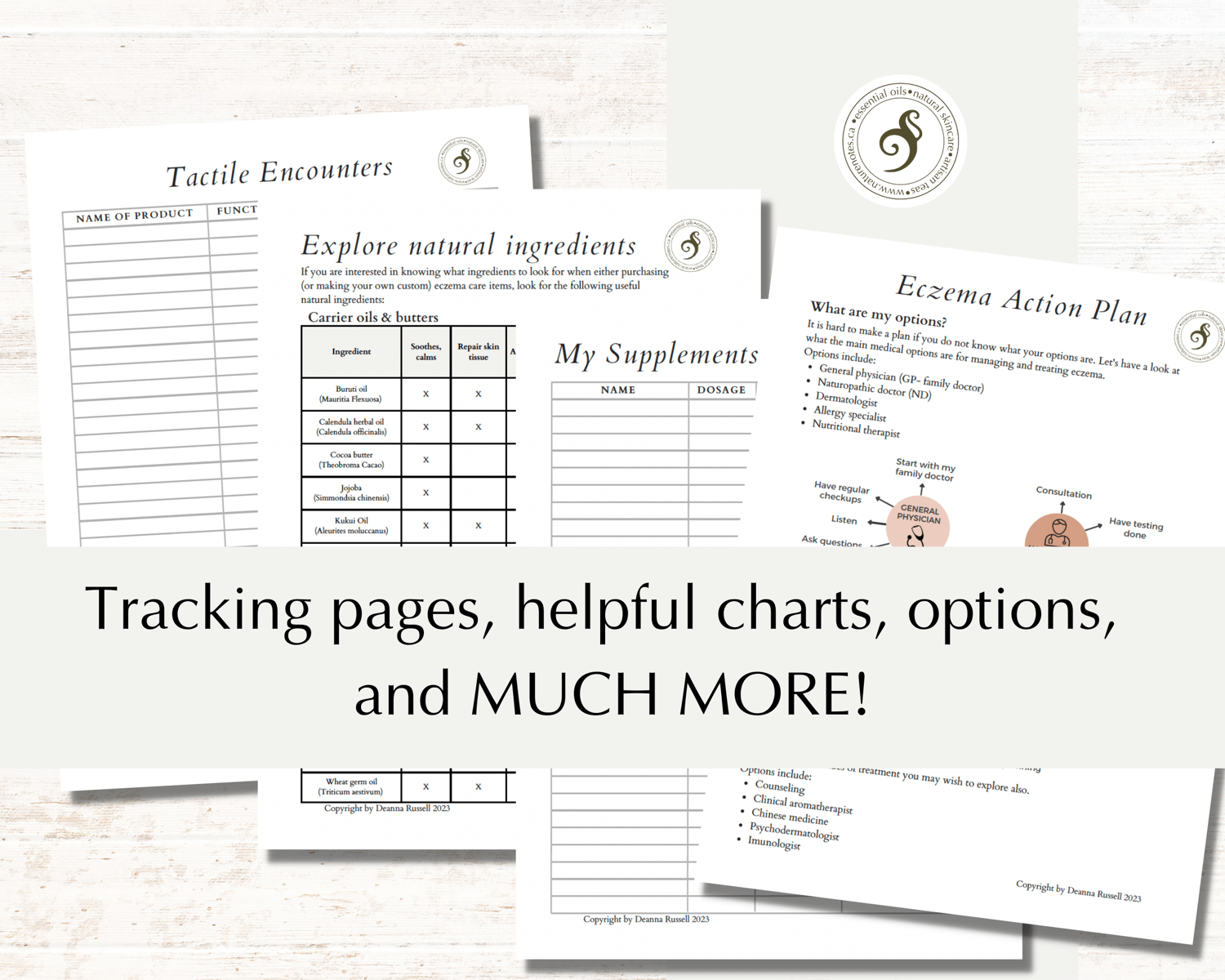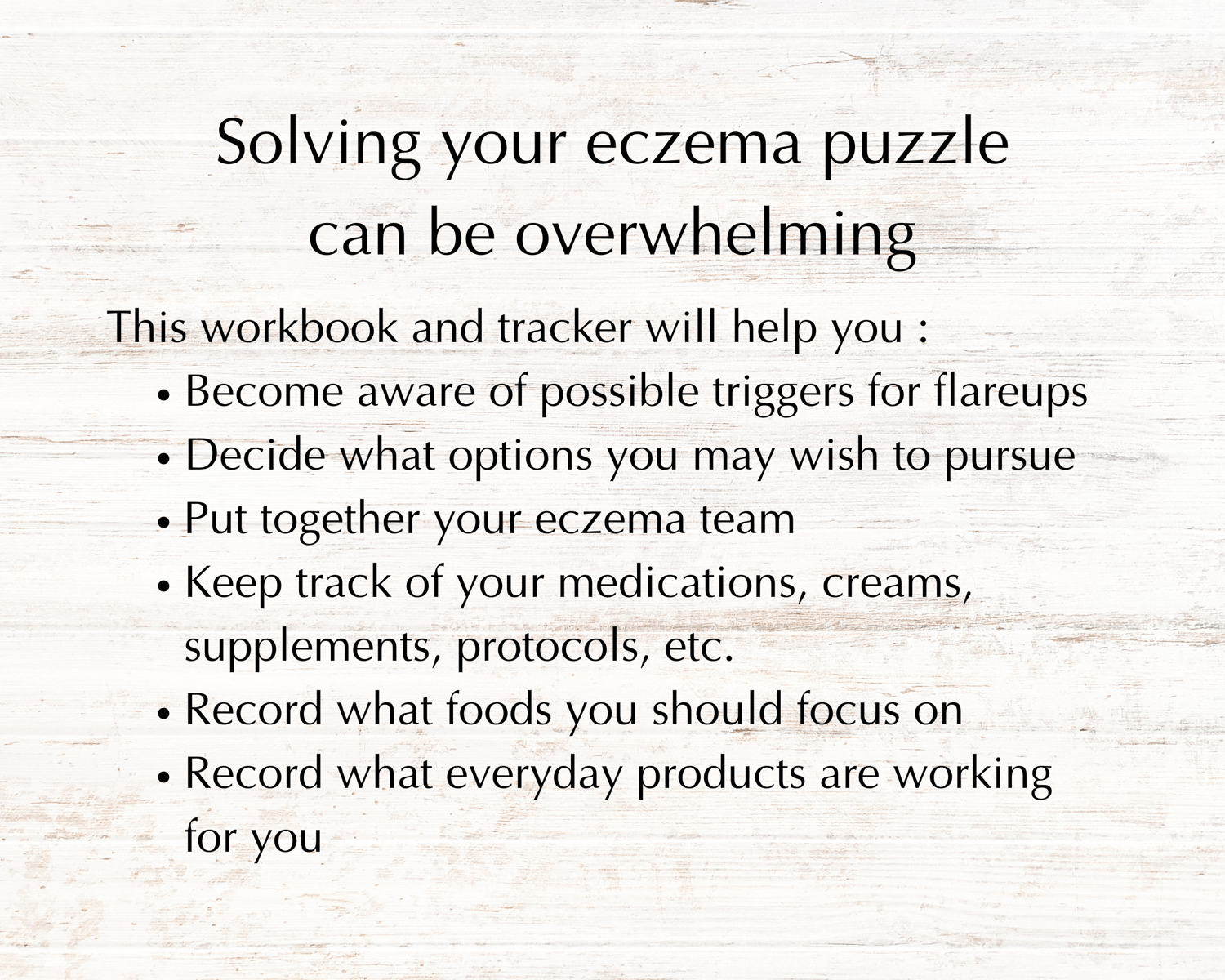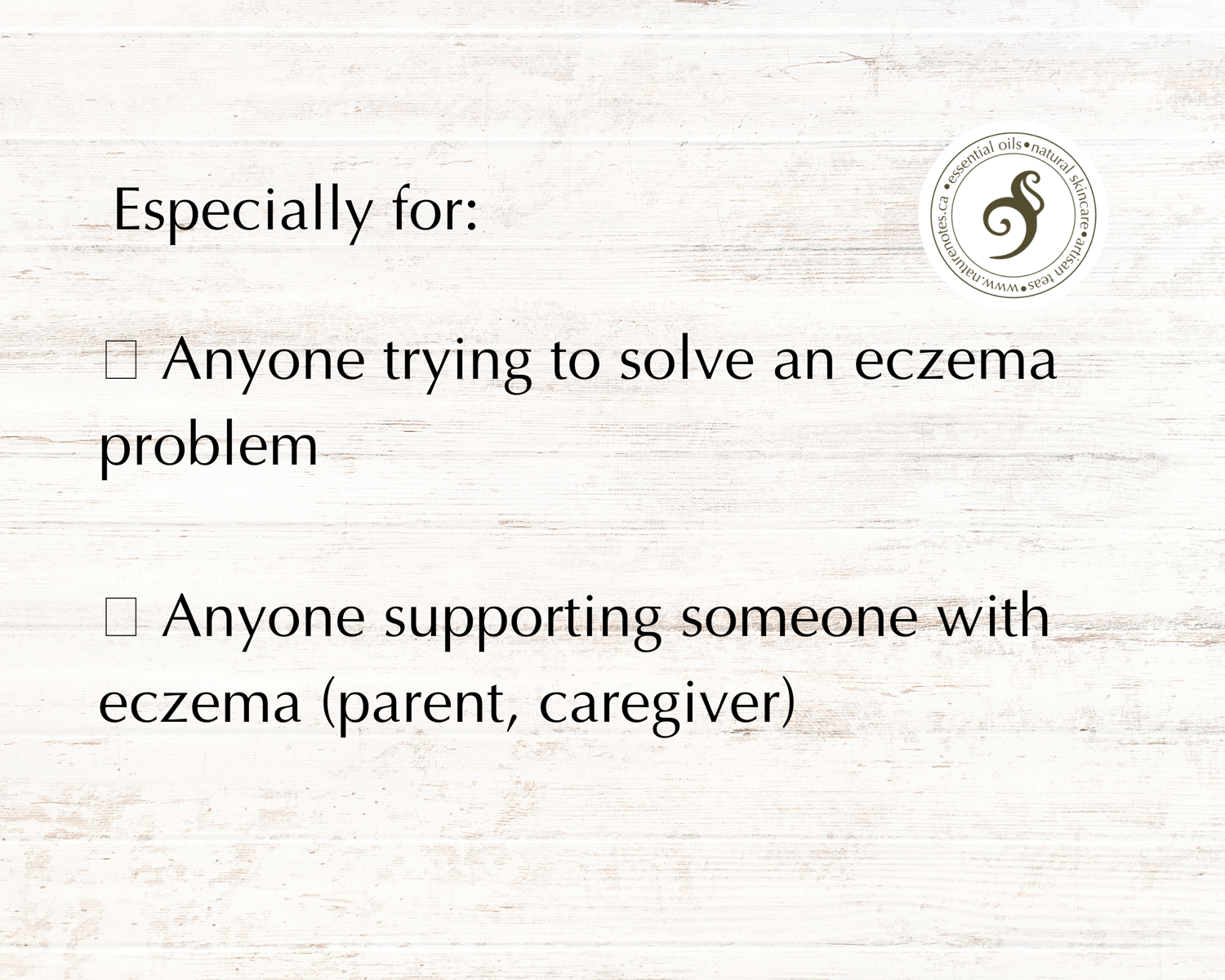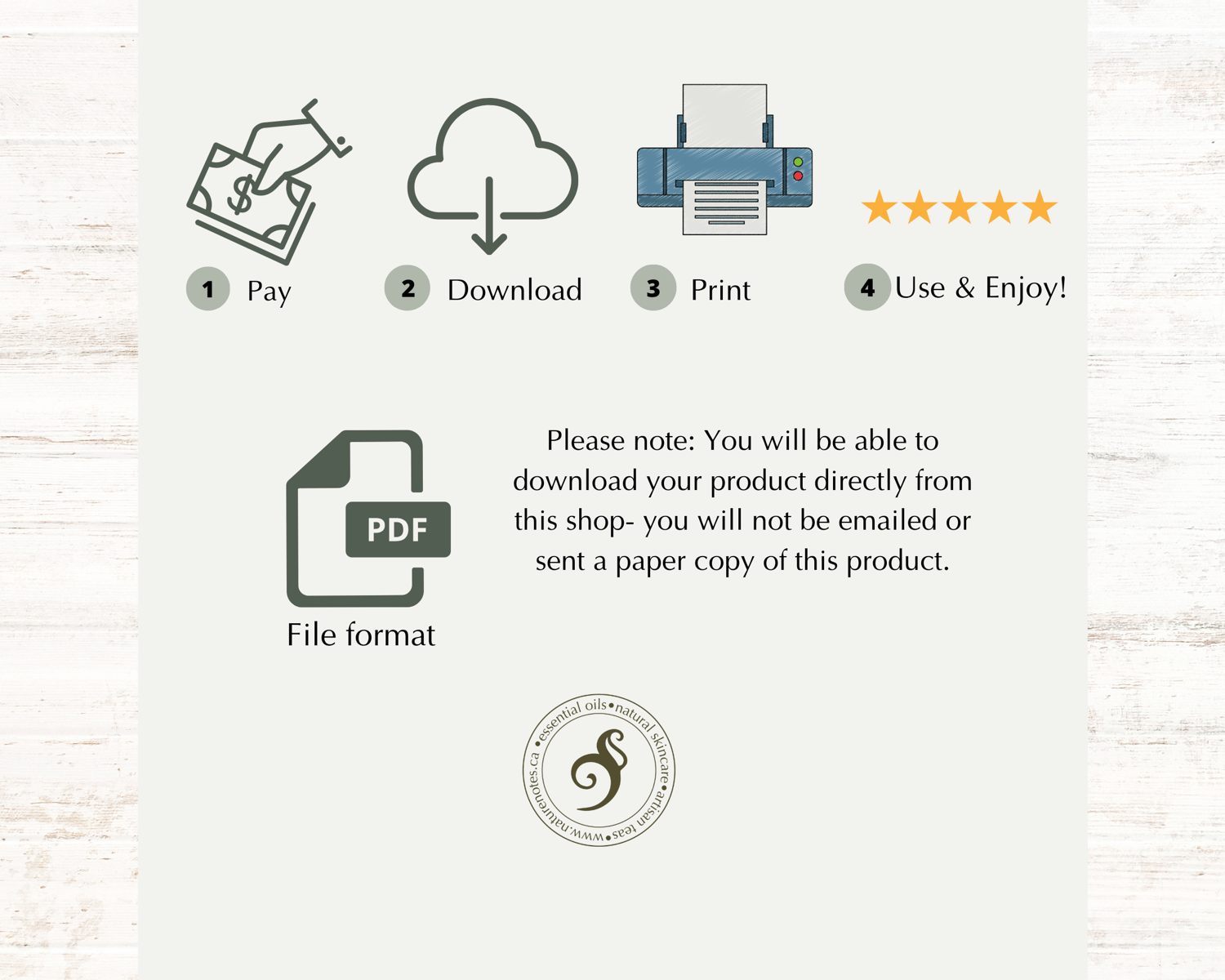 Eczema tracker & workbook
Preview
Click the preview link above to get a sneak peek!
********
Eczema tracker & workbook
This 34 page workbook contains a thorough approach to solving your eczema puzzle. Your pages include:
🌿 statistics & interesting facts about eczema
🌿 a quick look at skin
🌿 eczema questionnaire
🌿 identifying eczema triggers
🌿 questions for reflection
🌿 eczema action plan: what are your options?
🌿 eczema action plan: what can specialists do for you?
🌿 eczema action plan: exploring natural alternatives
🌿 my team
🌿 my appointments
🌿 system support list
🌿 my supplements & vitamins
🌿 meal tracker
🌿 red light foods (record your research)
🌿 green light foods (record your research)
🌿 menu planning
🌿 grocery list
🌿 exploring natural ingredients charts
🌿 topical skin protocols
🌿 my skin care routine
🌿 preferred product list
🌿 tactile encounters (record products you come into contact with- example: laundry detergent)
🌿 tips for success
🌿 websites & resources
🌿 references & disclosure
🌿 about Deanna Russell
********
Click the BUY NOW button to get access
********
Product details: file format PDF 34 pages, 8.5" x 11" portrait layout
Returns and exchanges
Due to the digital nature of this product, I am unable to provide returns or exchanges. Thank you for your understanding.
tags:
#Eczematracker
#Eczemaworkbook
#Foodtracker
#Eczemarecord
#Eczemadiary
#Eczemalog
#Eczemajournal
#Flareuptracker
#Eczemaplan
#Symptomtracker
#Eczematriggertracker
#Eczemaprotocol
#Eczemamedstracker