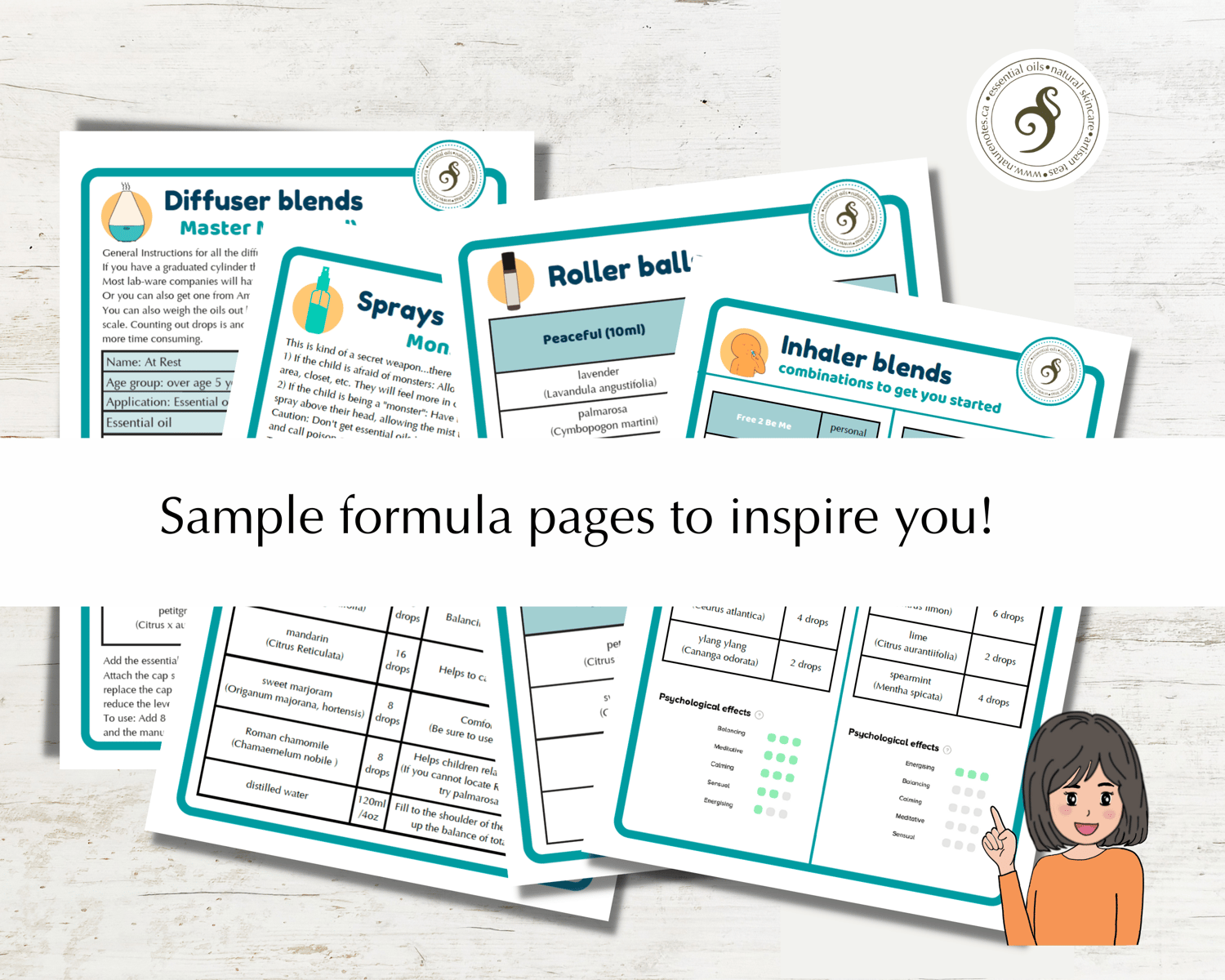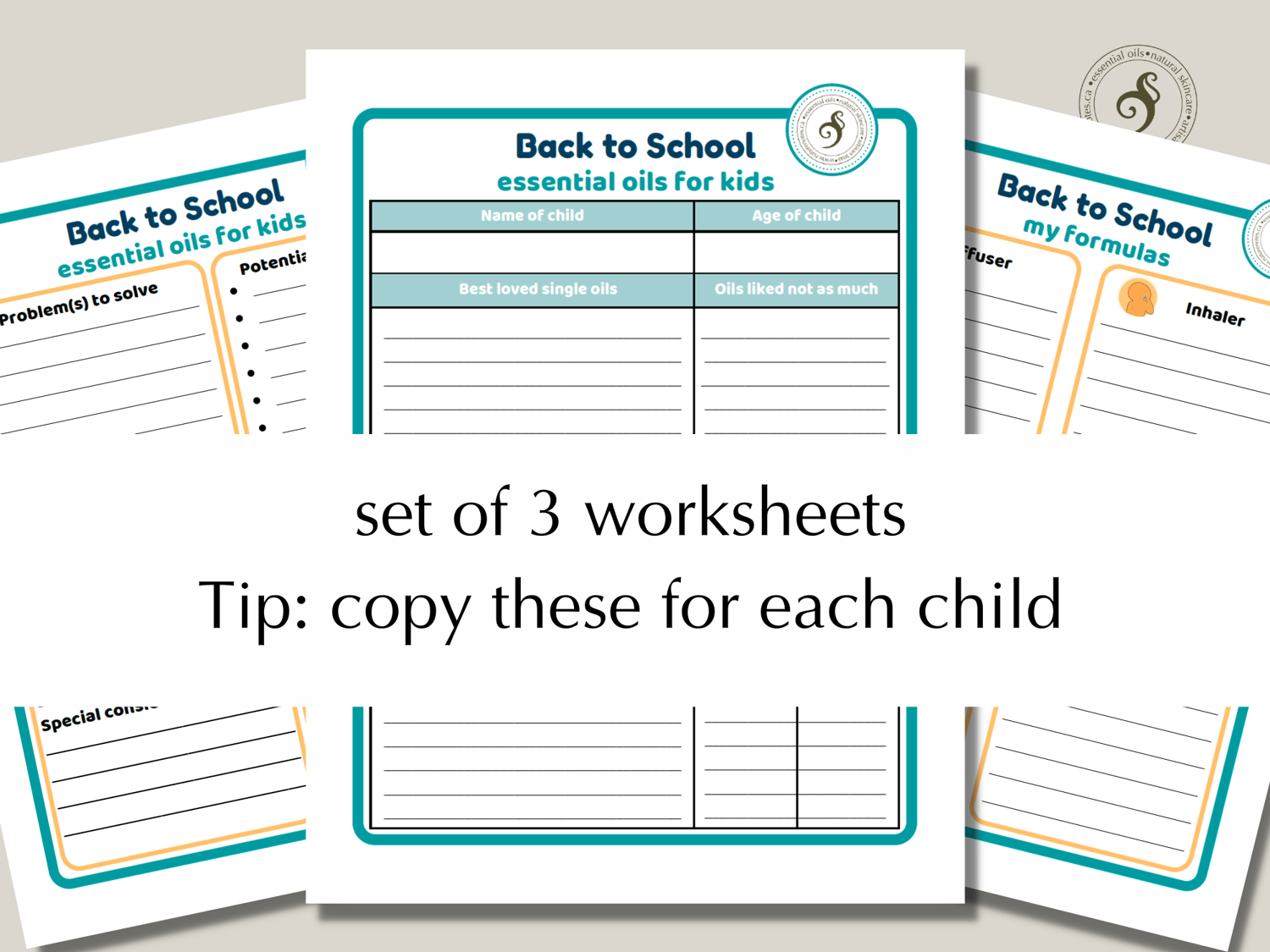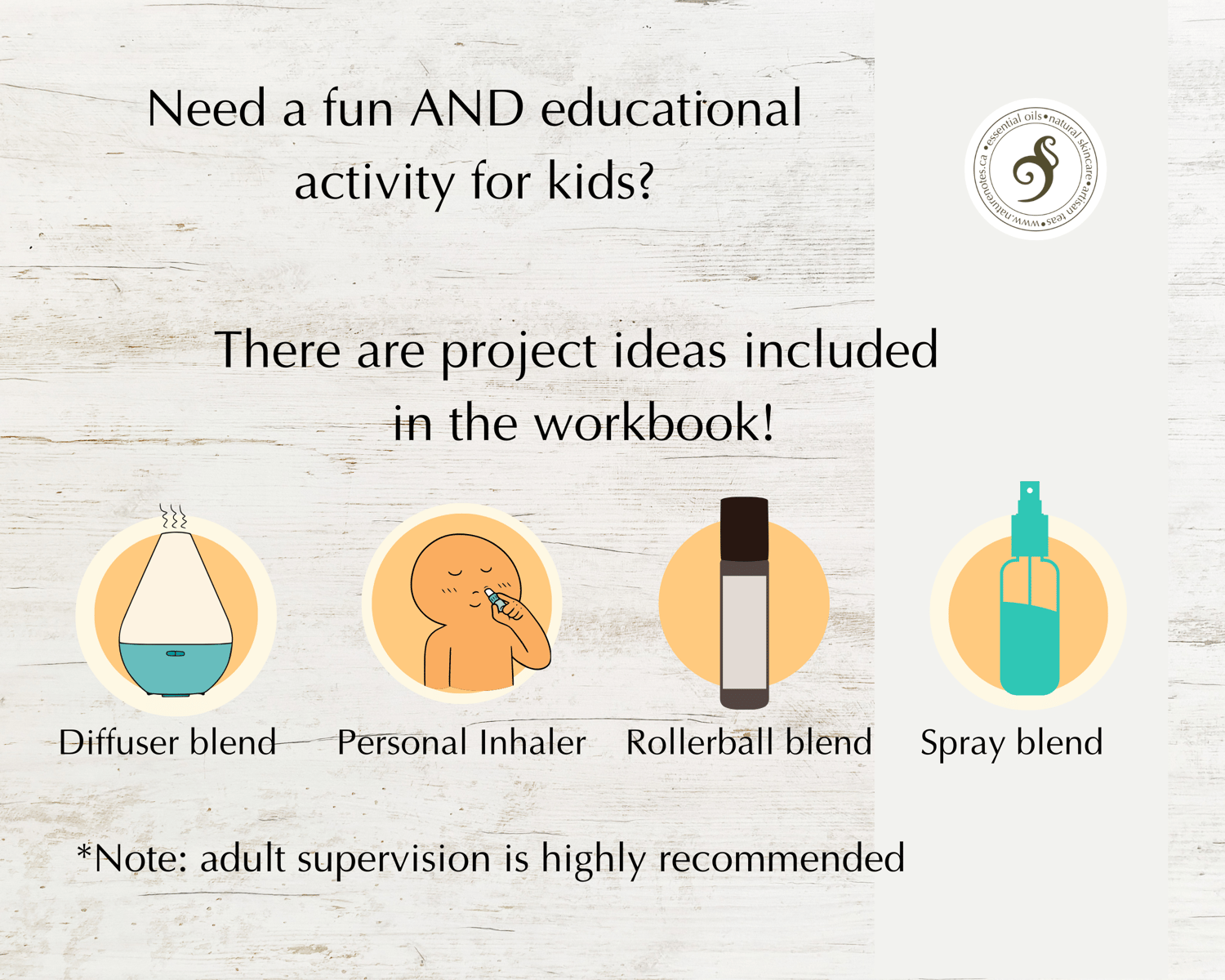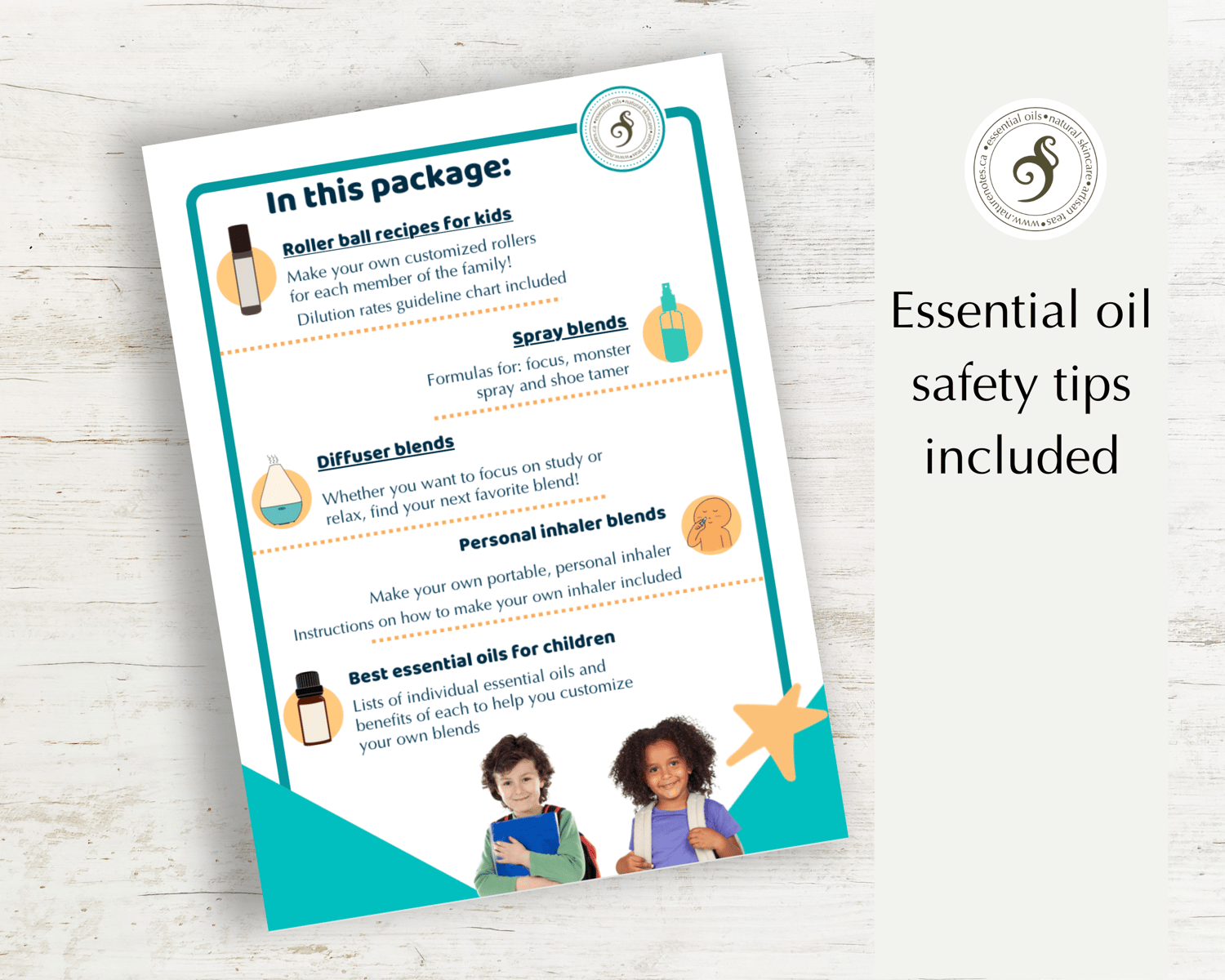 Essential oils for School Aged Children
Essential oil recipes for kids printable workbook!
Are you or your school aged child a bit nervous about starting up another school year?
This 30 page reference workbook is especially designed with you in mind!
It includes:
😀 Alternate printer friendly cover page included
**********
😀 General safety guidelines for using essential oils
😀 Guidelines specifically for children
😀 A case study on how you can approach solving common problems using essential oils
😀 Ways to use essential oils practically
😀 Worksheets for formulating and customizing a protocol for your child (copy the worksheets for each child)
😀 Formulas for sprays
😀 Formulas for making rollerballs
😀 Formulas for making personal inhalers
😀 Formulas for making diffuser blends
😀 Essential oils reference charts for single oils
😀 Tips on using essential oils at home
😀 How to choose your essential oils
😀 References & Disclosure
The focus of this workbook is school aged children (and teens) between ages 5-14.
The formulas are mostly geared for emotional aspects including mood, study focus, sleep, and anxiety.
************
Product specs:
PDF file format, portrait layout
30 pages
***********
Shop policy:
I don't accept returns, exchanges or cancellations, but please contact me if you have any problems with your order. My goal is to ensure that you understand what you are getting and are happy with your purchase.
Terms of use
************
This product is for your own use only. Please do not share it with your friends and family.
This product is copyrighted by Deanna Russell and may not be copied or reproduced.
************