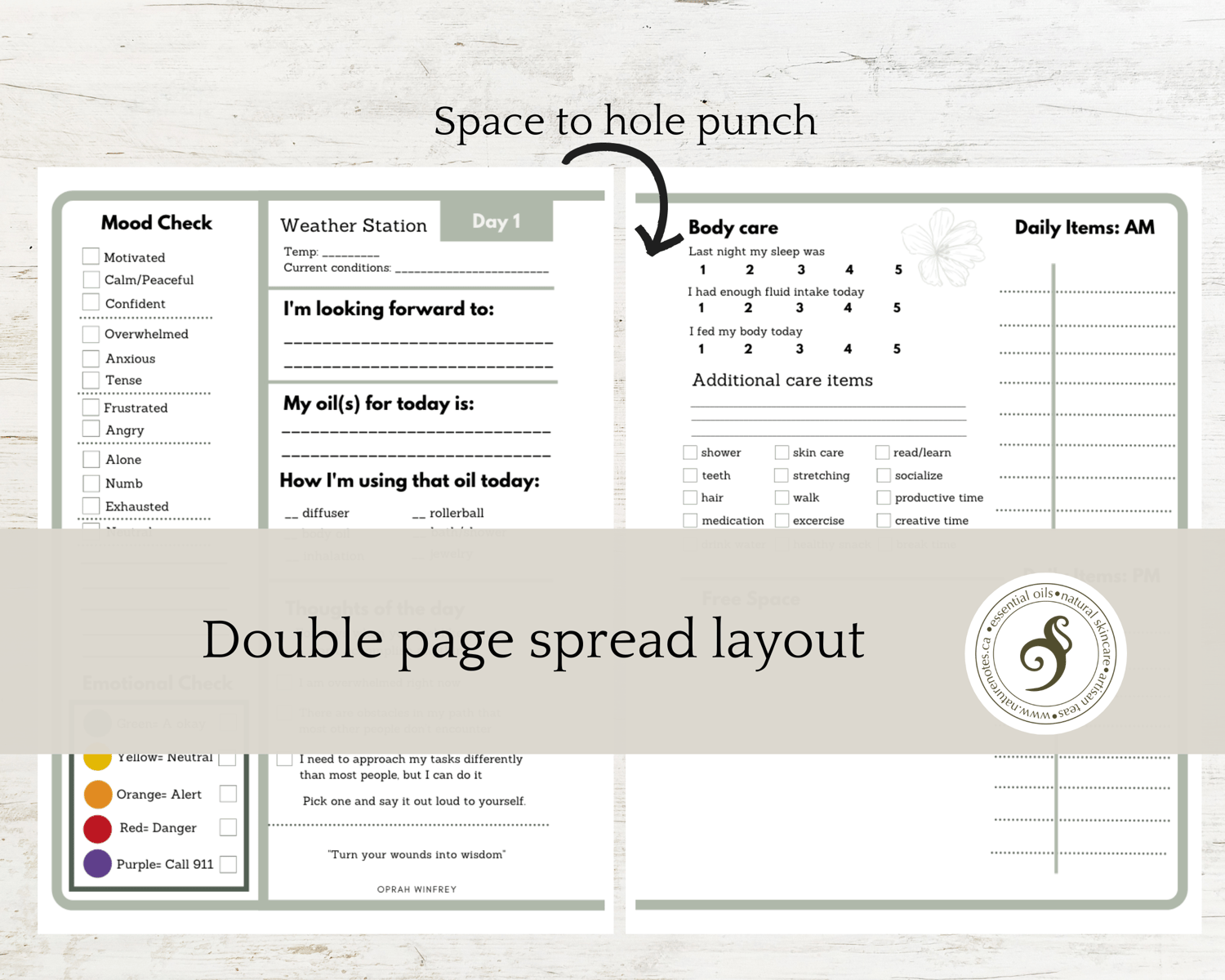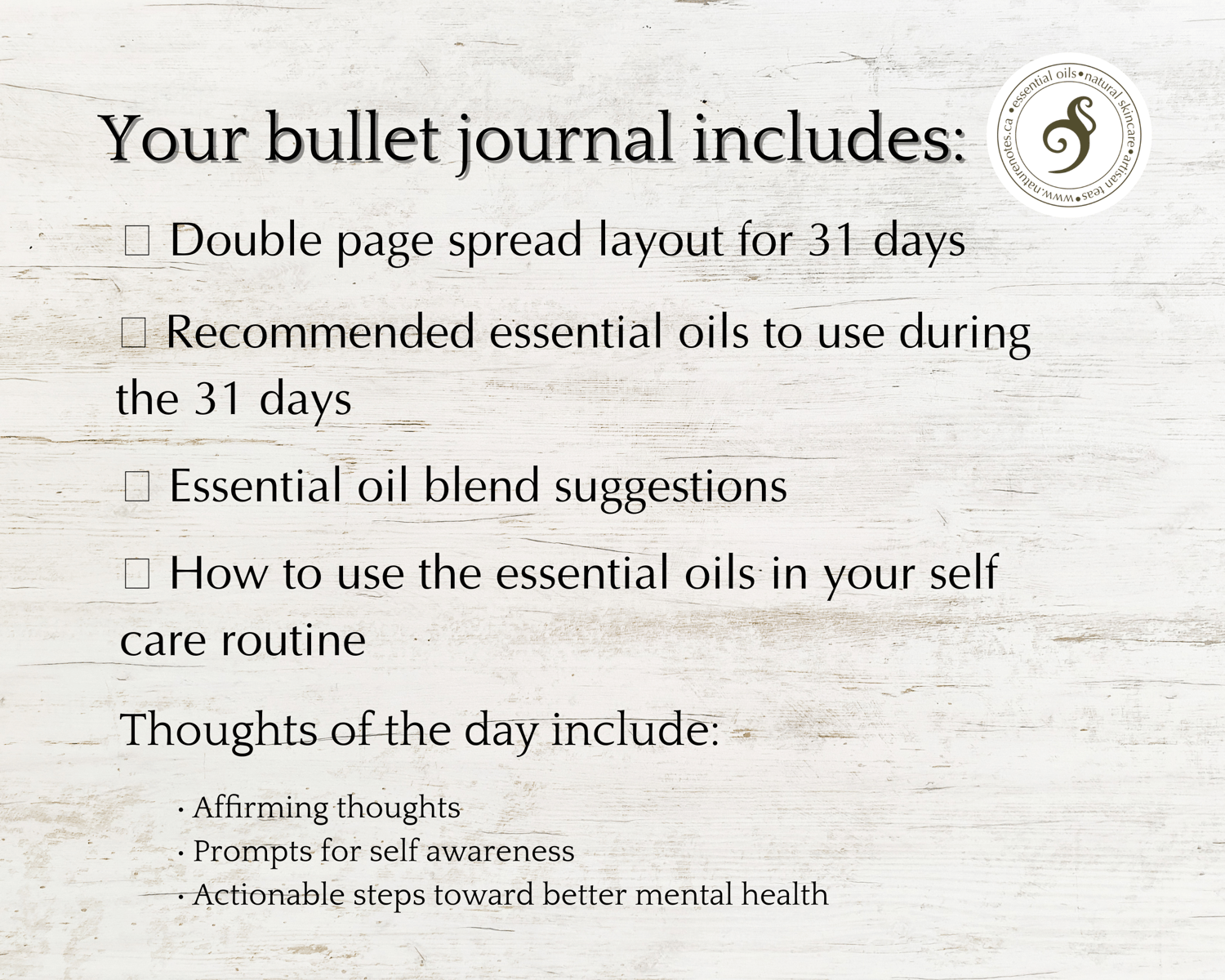 31 Days Mental Health Journal
Thirty One Days is a unique bullet journal style resource specifically geared toward promoting your mental wellness.
Digital | Printable
One of the features of the 31 Days bullet journal is that it incorporates the use of certain essential oils into your self care routines. There are 8 recommended essential oils outlined, as well as different ways to use them. For those who are interested in making their own blends, there are formulas included.
Note: You do not need to use essential oils for the 31 Days Bullet Journal to be useful to you!
This Bullet journal has both a structured format, along with varied sections, as well as creative space within the page layouts.
The page layouts will accommodate hole punches to use with a binder, etc. The page layouts also have enough margin for book binding. If you wish to bind your bullet journal, it is recommended that you print off the front and back covers on a heavier paper, such as cardstock.
********
Click the BUY NOW button to get access
********
Printing your bullet journal
Total pages: 71
Page size: 8.5" x 11"
The cover (page 1) should be printed onto a page by itself- do first.
The last page (page 71) should be printed onto a page by itself- do last.
The other pages can be printed double sided, both to save paper as well as to achieve the double page layout as shown in the description photo. The pages showing the day number should be on the left side of the layout.
If you are not sure of how your printer will print this job, I recommend printing the pages individually and/or doing a test print on a couple of the pages first.
***********************
Returns & exchanges
I don't accept returns, exchanges or cancellations, but please contact me if you have any problems with your order. My goal is to ensure that you understand what you are getting and are happy with your purchase.
********
Terms of use
************
This product is for your own use only. Please do not share it with your friends and family.
This product is copyrighted by Deanna Russell and may not be copied or reproduced.