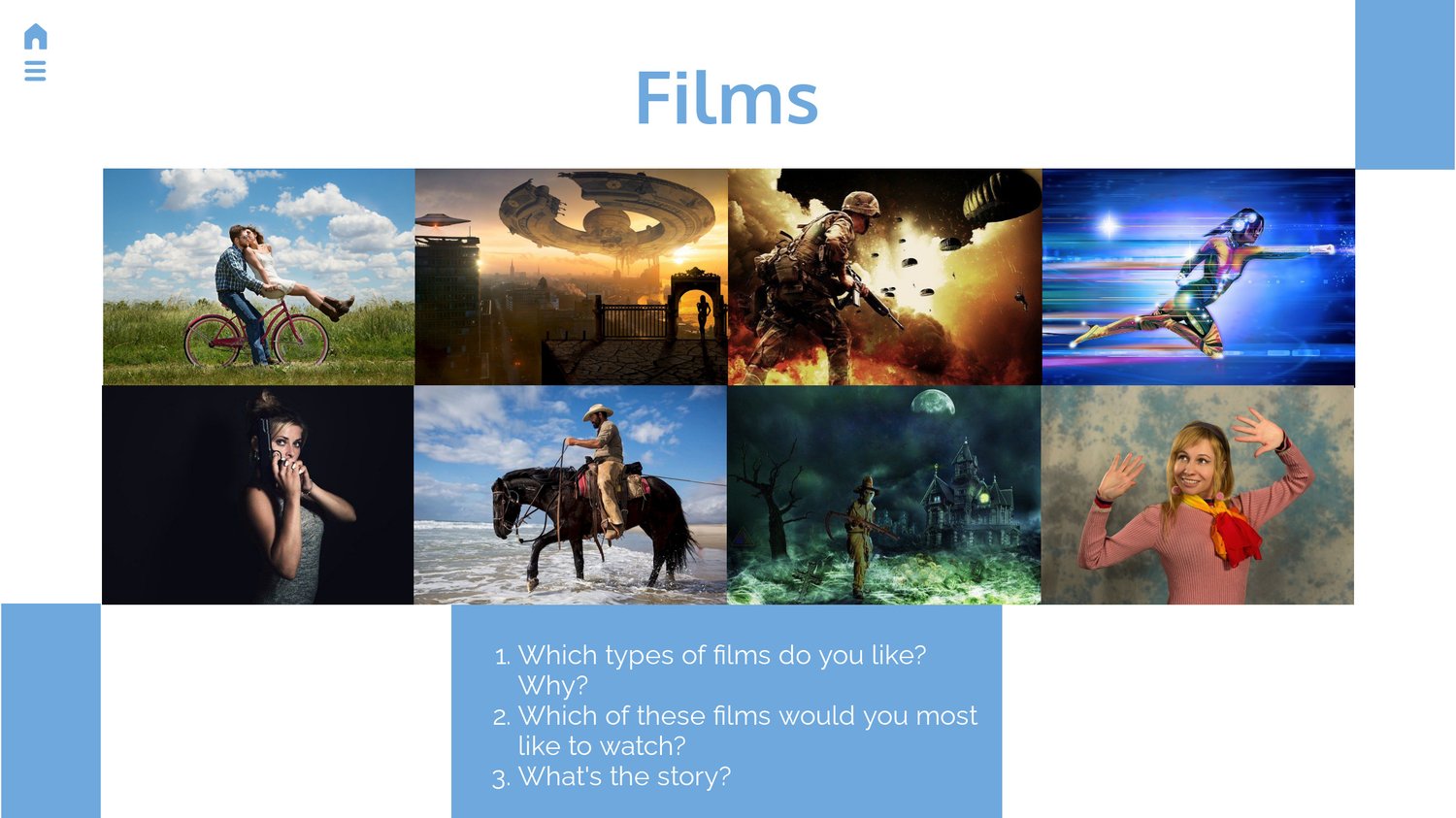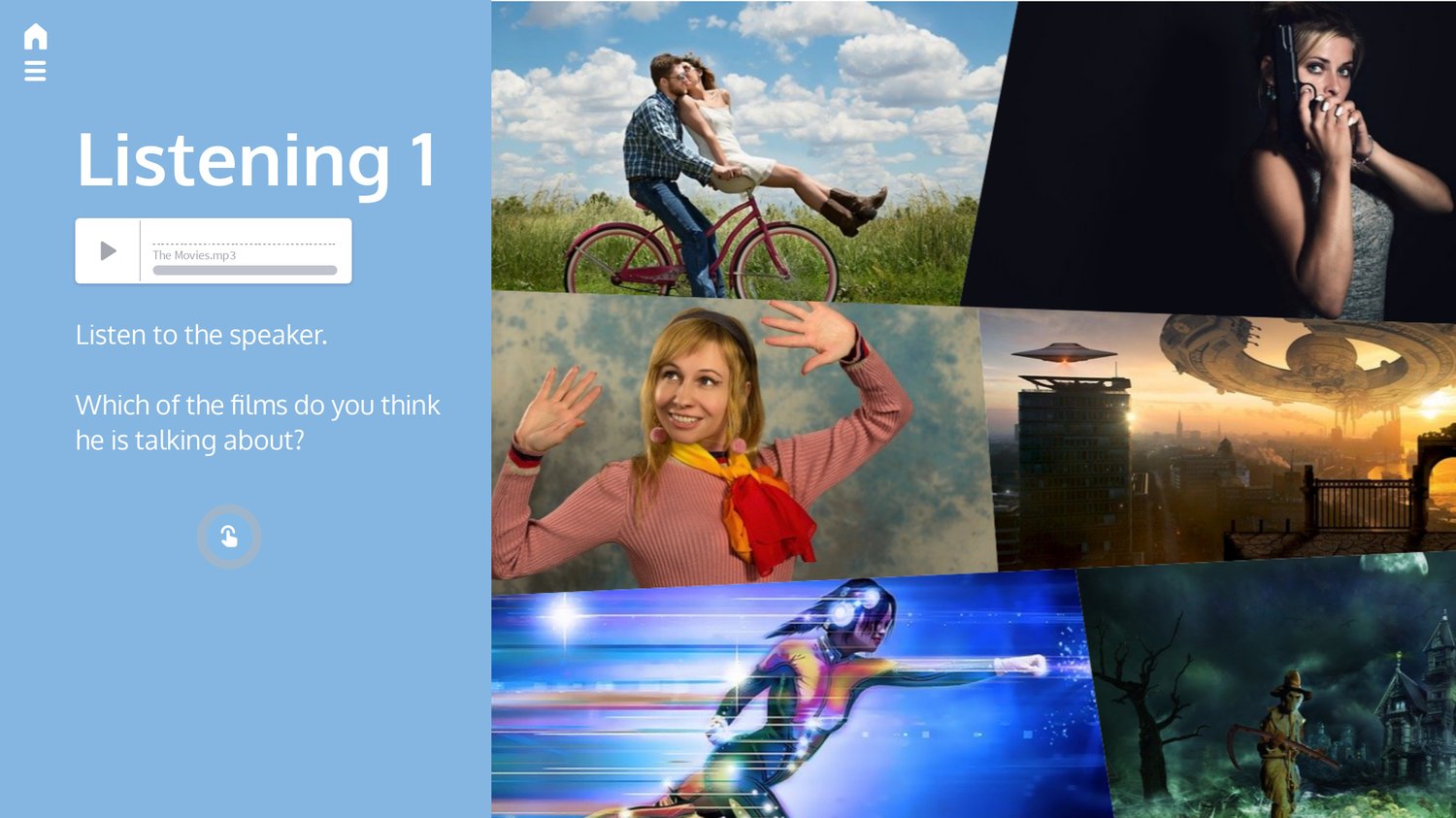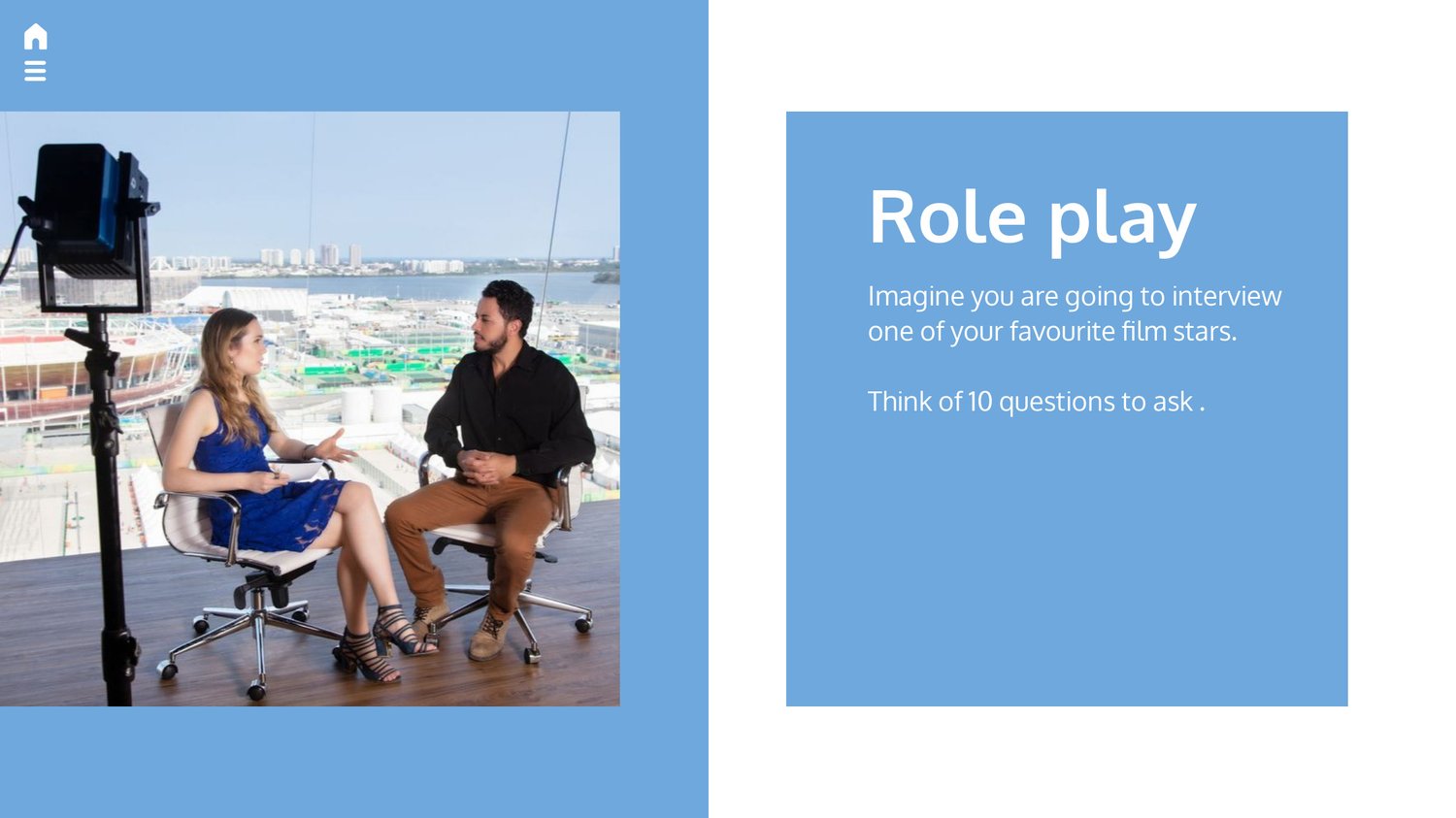 Conversation & Listening - The Movies
On Sale
$3.99
In this lesson, students develop their ability to talk about films they like and have seen. They listen to a man talking about his movie preferences and share their own preferences about the kinds of films they like. The lesson finishes with a role-play activity in which they interview their favourite film stars.
Aims:
To develop students' knowledge of film-related vocabulary.
To develop the ability to talk about their film preferences.
To develop the ability to describe a film they have seen.
Level:
Low intermediate + (A2/B1)
Materials: