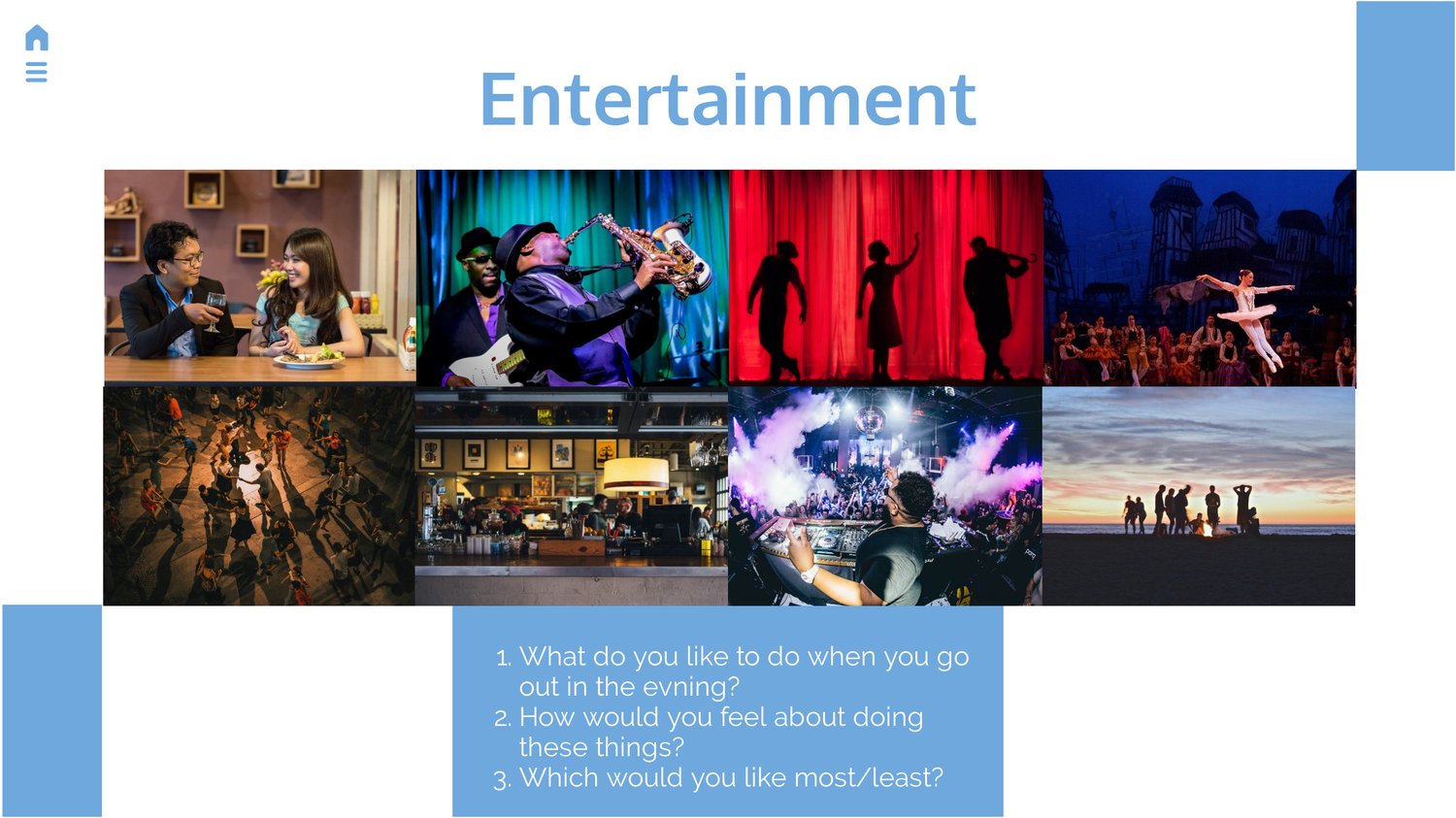 Conversation & Listening - A Night Out
On Sale
In this lesson, students will discuss different types of entertainment and how they like to spend their nights out. They will listen to a woman talking about how her taste in going out has changed and the kinds of things she used to do and the things she prefers to do now. Students will also role-play a couple deciding what they want to do after going for a meal.
Aims:
To enable students to talk about different places they like to go in the evening.
To enable students to identify the difference between past and present habits.
Level:
Low intermediate + (A2/B1)
Materials: