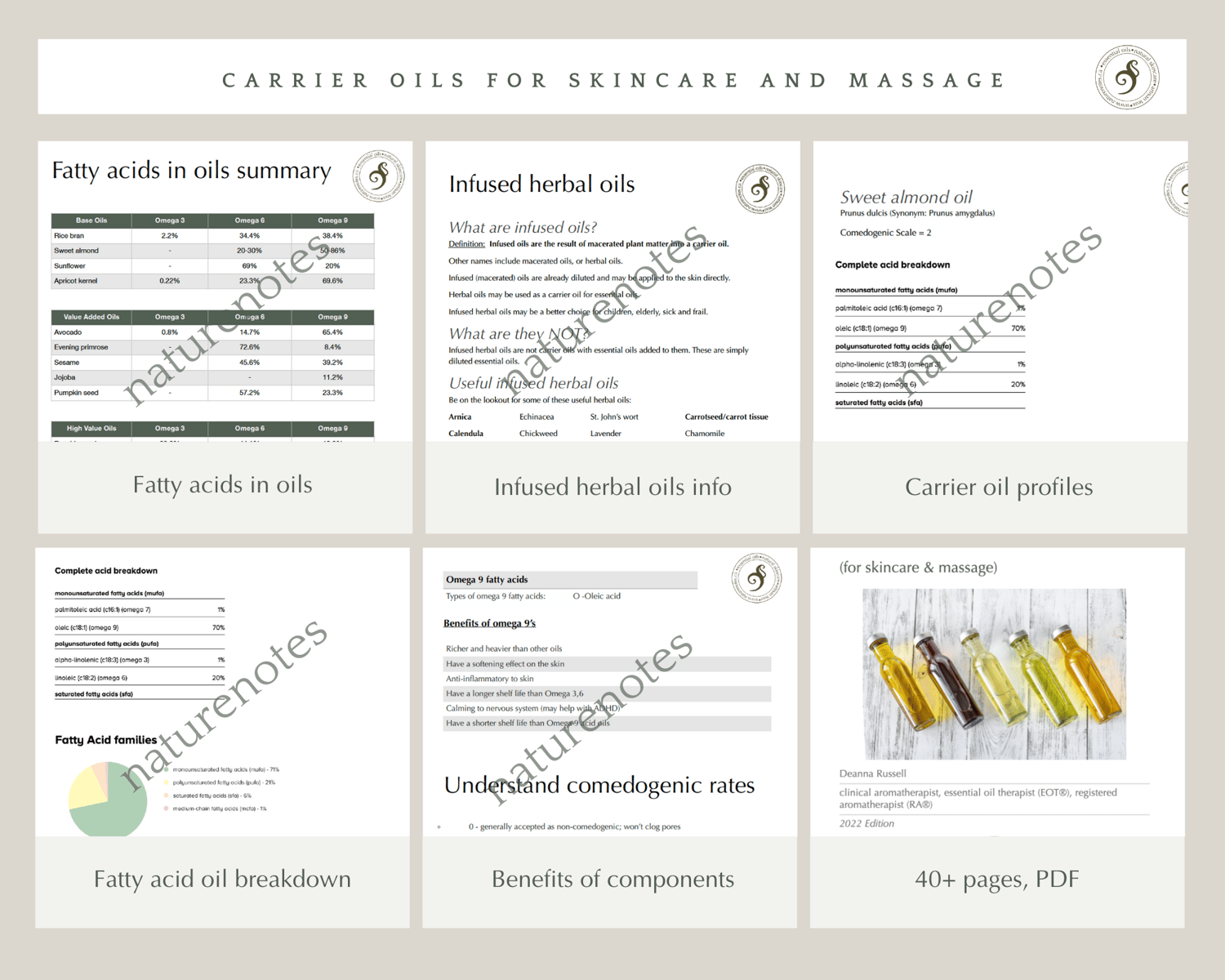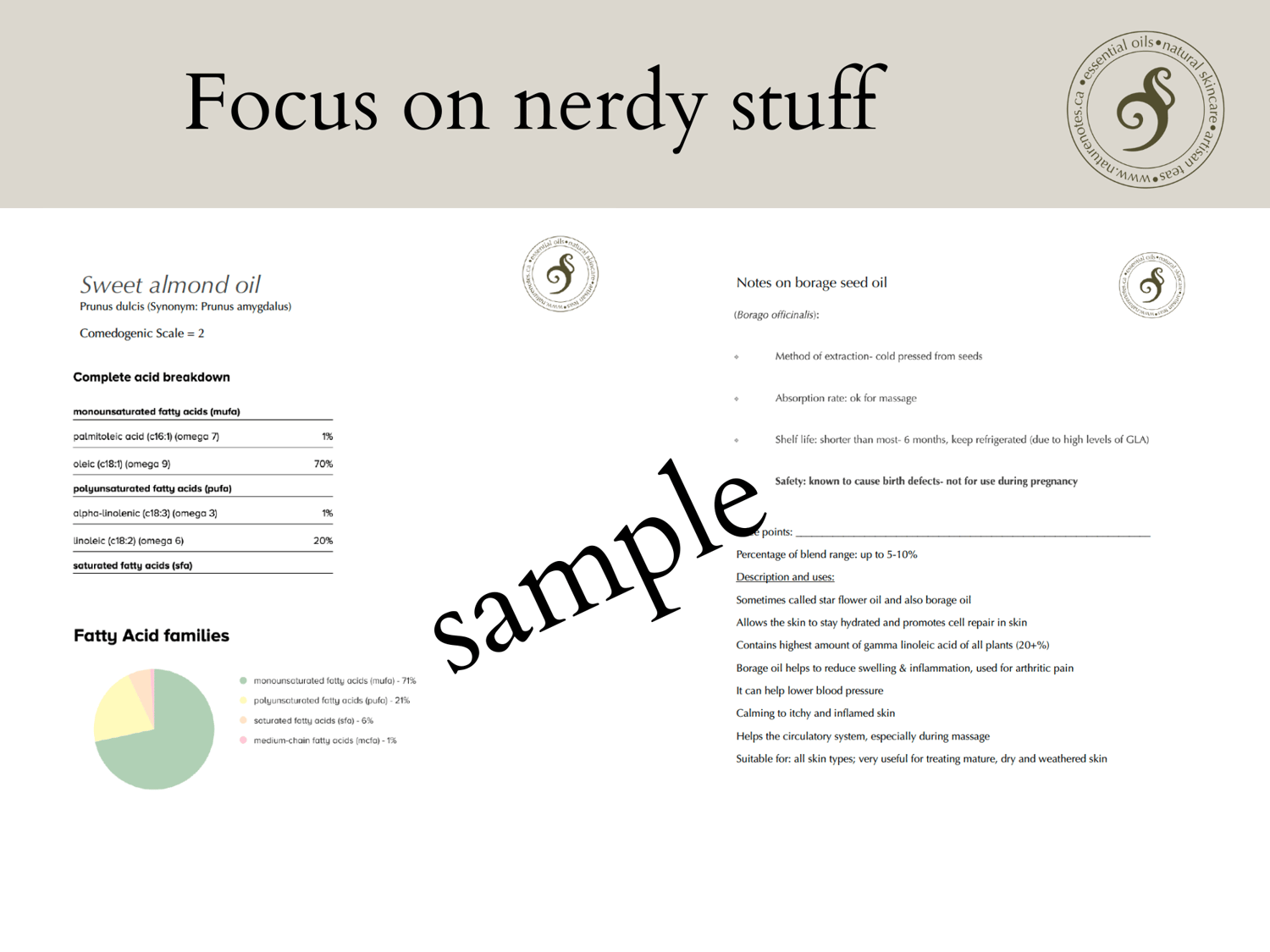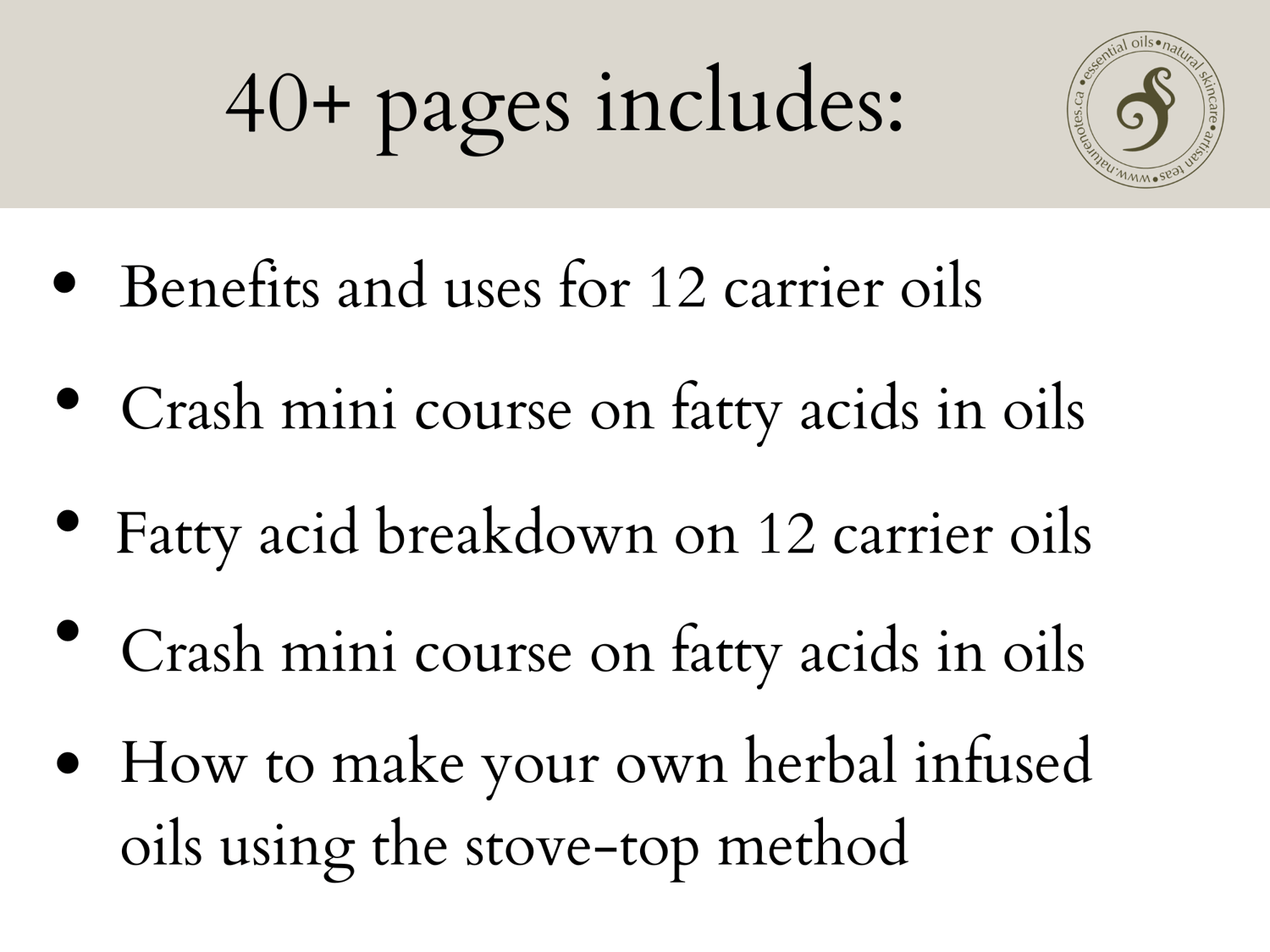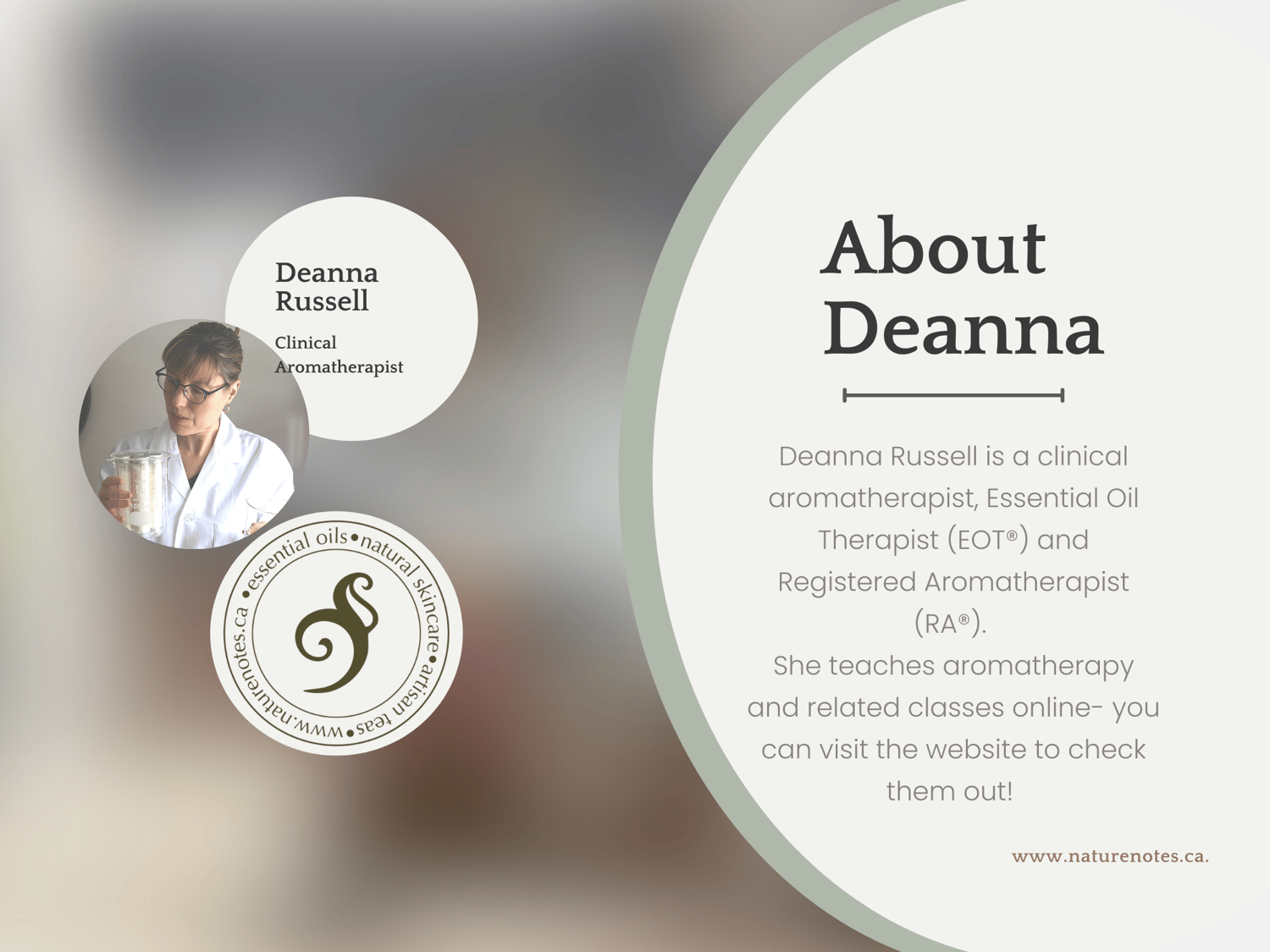 Carrier Oils for Skincare and Massage
Who will use Carrier oils for skincare and massage?
🌿 Natural skin care formulators
🌿 Estheticians looking for more holistic solutions in treatment options
🌿 Massage therapists using scent free products
🌿 Essential oil users, reps, coaches, wellness advocates, etc.
🌿 Soap makers
🌿 People who want to make herbal oils
Includes carrier oil profile and benefits of (conservation status too!):
Rice bran oil
Sunflower oil
Sweet almond oil
Apricot kernel oil
Avocado
Evening primrose oil
Jojoba
Sesame oil
Pumpkin seed oil
Rosehip seed oil
Argan oil
Pomegranate oil
Borage seed oil
Bonus:
Herbal oil profiles included:
Arnica | Calendula | Carrot tissue
Explained:
🌿 Differences between carrier oils and essential oils
🌿 How to choose your carrier oils
🌿 Factors that will influence the cost of carrier oils
🌿 Ways to use herbal oils, and how to make them at home
🌿 What makes these carrier oils tick (includes carrier oil charts and pictorial diagrams)
🌿 What the chemical analysis of these oils means practically
🌿 Ways to use carrier oils
********
This guidebook is for personal use only and may not be reproduced for sale.
Product info: 40+ pages 8.5 x 11" PDF ***DIGITAL DOWNLOAD PRODUCT***
This guidebook was authored by Deanna Russell, clinical aromatherapist, registered aromatherapist (RA®) and essential oil therapist (EOT®)
*************
************
Returns & exchanges
I don't accept returns, exchanges or cancellations, but please contact me if you have any problems with your order. My goal is to ensure that you understand what you are getting and are happy with your purchase.