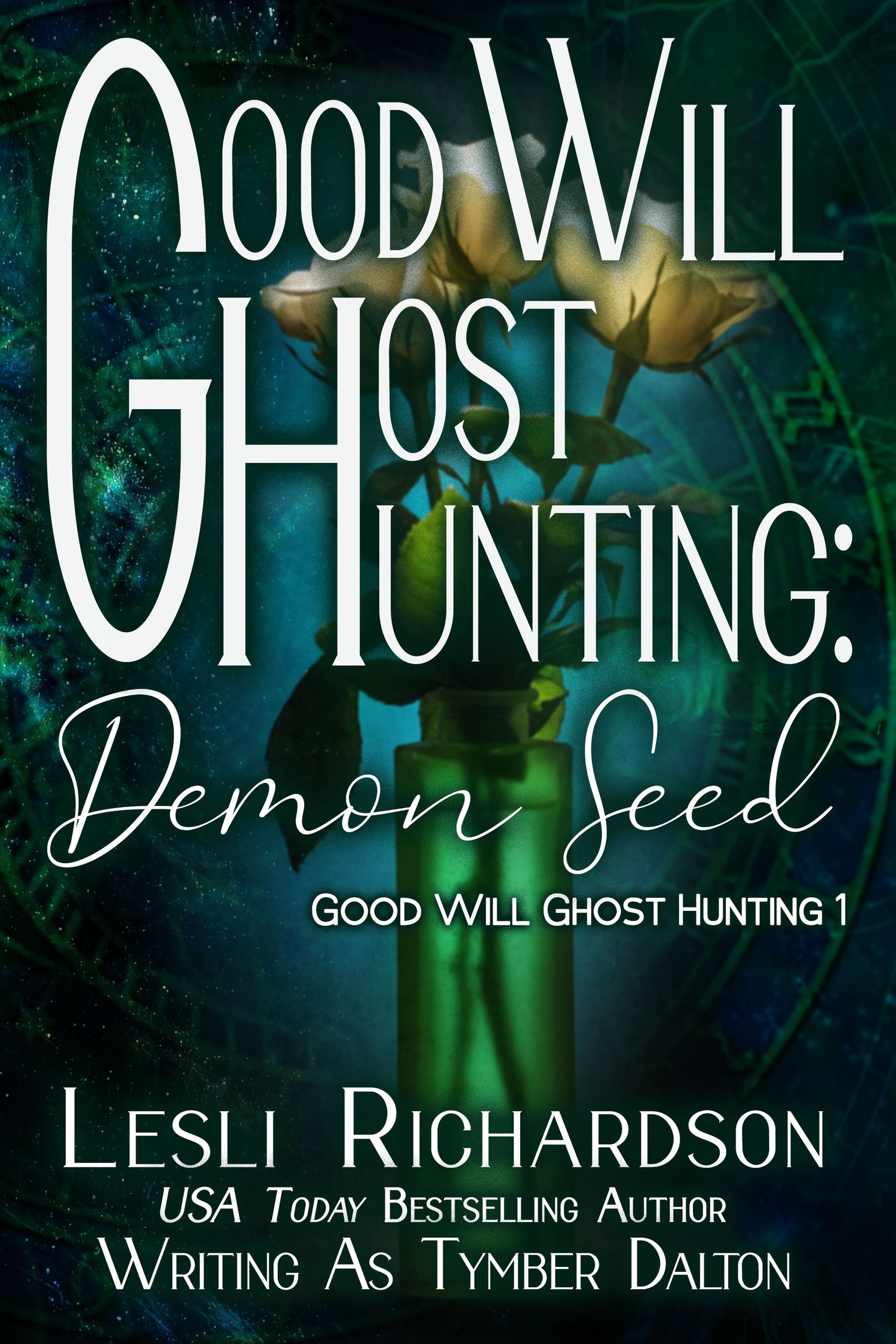 Good Will Ghost Hunting: Demon Seed (Book 1)
$11.00
(Signed paperback.)


Can you find Heaven on Earth in the arms of an archdemon? Bet your soul on it.

Kalyani is a virginal preacher's daughter, and waiting for Mr. Right is her plan. Nowhere does that include the hunky, brooding Will Hellenboek.

Will cohosts the Otherworlds ghost hunting show with cousin Aidan Faust. All Will wants to do is end his life following his wife's murder twenty-five years earlier, and falling for adorable Kal would jeopardize those plans.

Ryan Ausar's job as head of The Firm is to protect the Earth. Unfortunately, top archdemon Will refuses to return to work, which stymies Ryan's plans.

Desperate times call for desperate measures—and Ryan holds a secret that, if revealed, would devastate Will and Aidan.

With lives on the line, Kal, Will, and Ryan must all sacrifice what they most hold dear. Can Kal turn her back on everything she knows and help heal a hellishly handsome archdemon's heart?