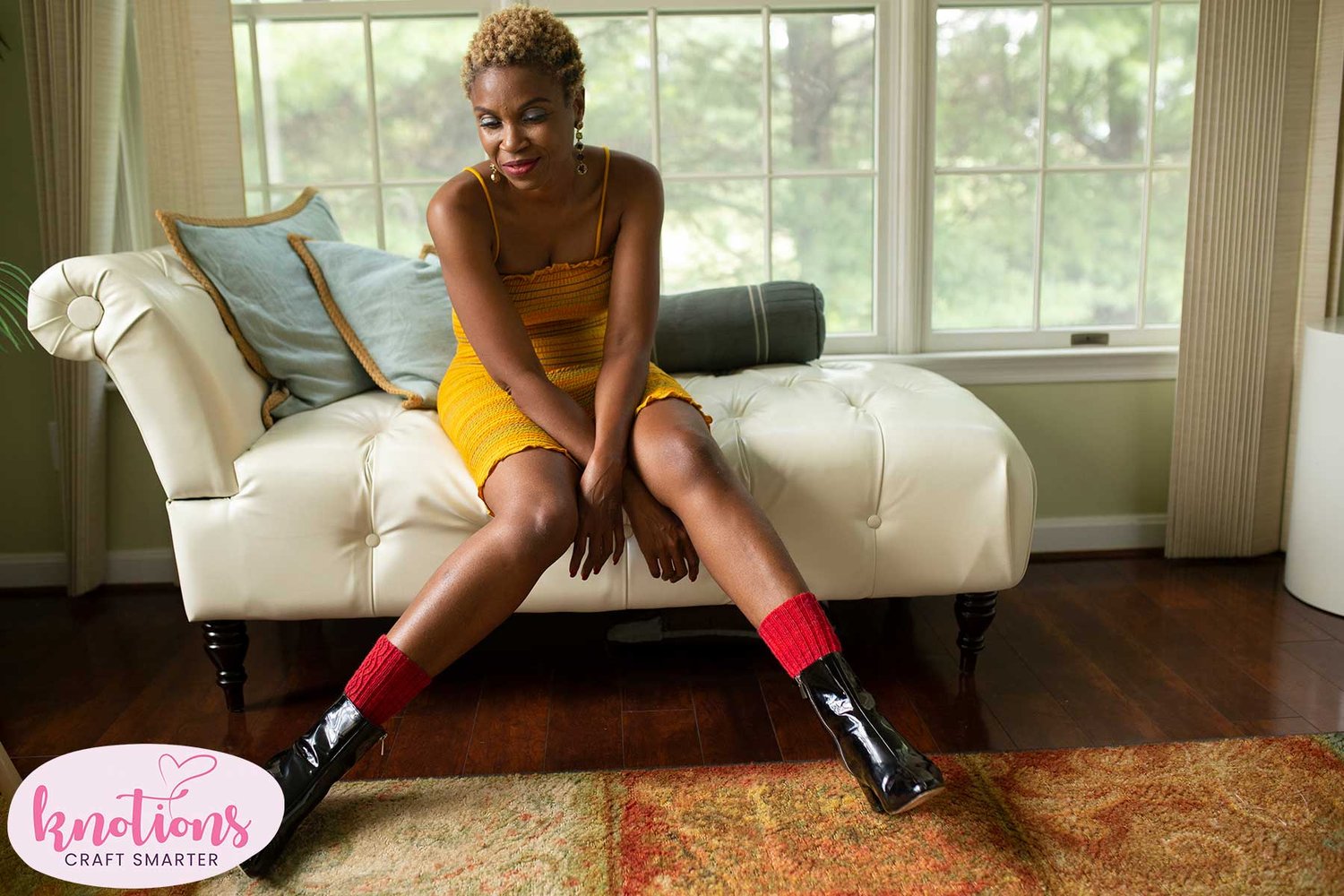 Warrior Woman Sock Knitting Pattern
Vikings are cool, and so are the people who fought against them. Warrior women are even cooler, so when you have a woman who fought against the Vikings—well, that's about as cool as it gets.

The inspiration for this design was just that sort of supercool woman: Aethelflaed of Mercia, a tenth century ruler who led in war AND peace. It features a slimmed down version of the Saxon Braid from Barbara Walker's Charted Knitting Designs: A Third Treasury of Knitting Patterns, with twisted stitches to make the design pop. When I originally charted it, I had no idea that I was actually tapping into the tradition of Bavarian Twisted Knitting! The resulting interlaced motif runs down the leg and the side of the foot. The remainder of the sock is done in a simple rib, making the sock practical as well as pretty. It is shown in a glorious red colorway created by Meadowlake Arts especially for this design.