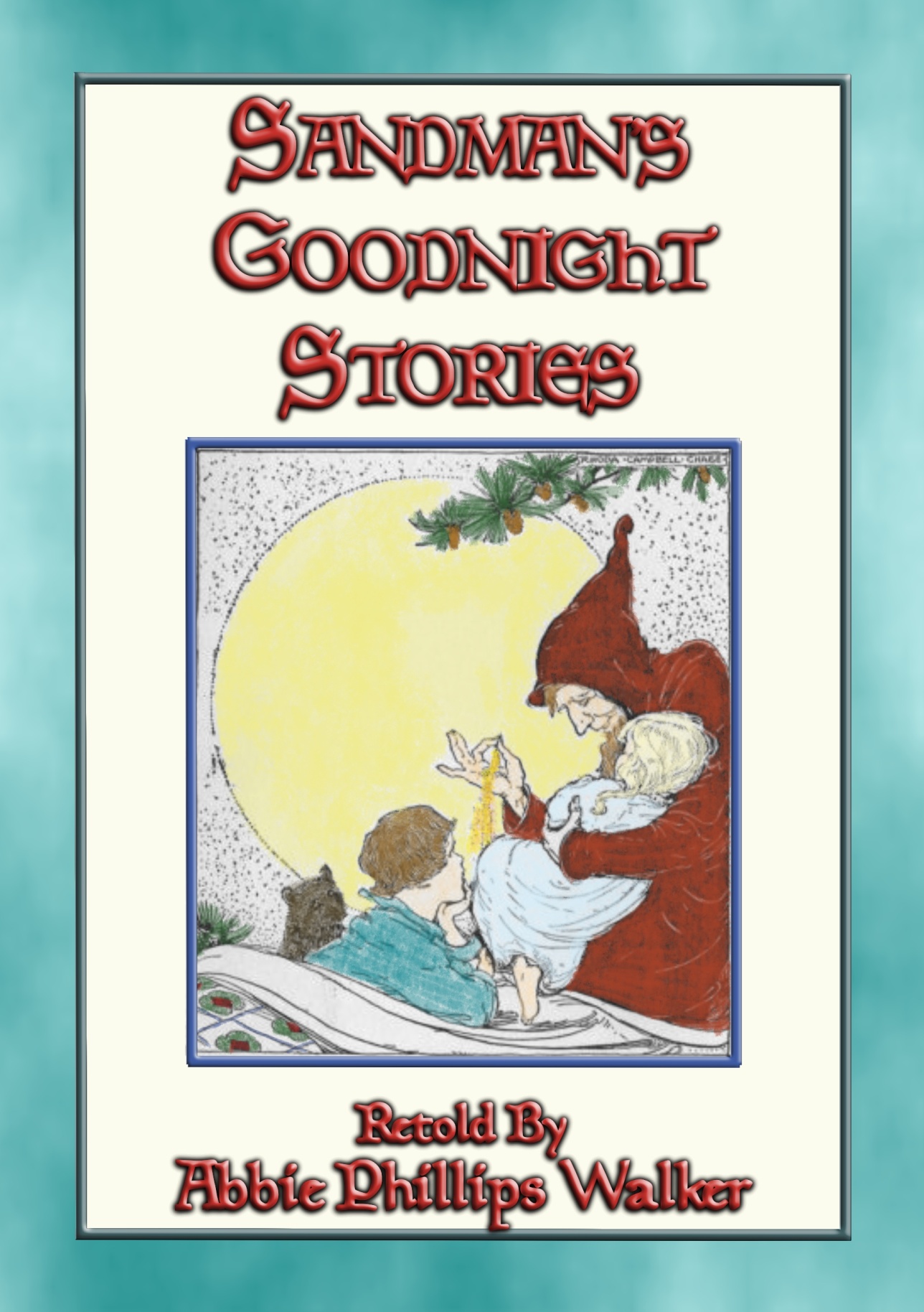 SANDMAN'S GOODNIGHT STORIES - 28 illustrated children's bedtime stories
On Sale
On the borders of the "Land o' Dreams" and broad daylight, the real and the unreal are so strangely blended that children are puzzled to know where the boundary lies. It is from this land that these 28 illustrated bedtime stories in this volume are taken.
Herein you will find stories like:
The Eatyoup
The Tell-Tale Goblin
The Peacock Butterflies
The Little China Shepherdess
How The Buttercup Grew Yellow
Inquisitive Mr. Possum
When Jack Frost Was Young
The Wind-Flower's Story
Orianna
Old North Wind; and many, many more.
These stories are taken from that dream-place where good wishes come true: where the poor and the lonely are rich in castles and have friends: and where sorrowful folk are happy.
Here you will hear the birds singing and children laughing, all day long. The trees are full of blossom and fruit. The sky is always blue, the grass green and soft. Under the trees dwell the fairies, and against the blue sky you will sometimes see the sheen of angels' wings as they flit by.
We invite you to curl up with this unique sliver of Bedtime Fairy culture not seen in print for many-a-year, and immerse yourself and your children in the tales and fables of yesteryear.