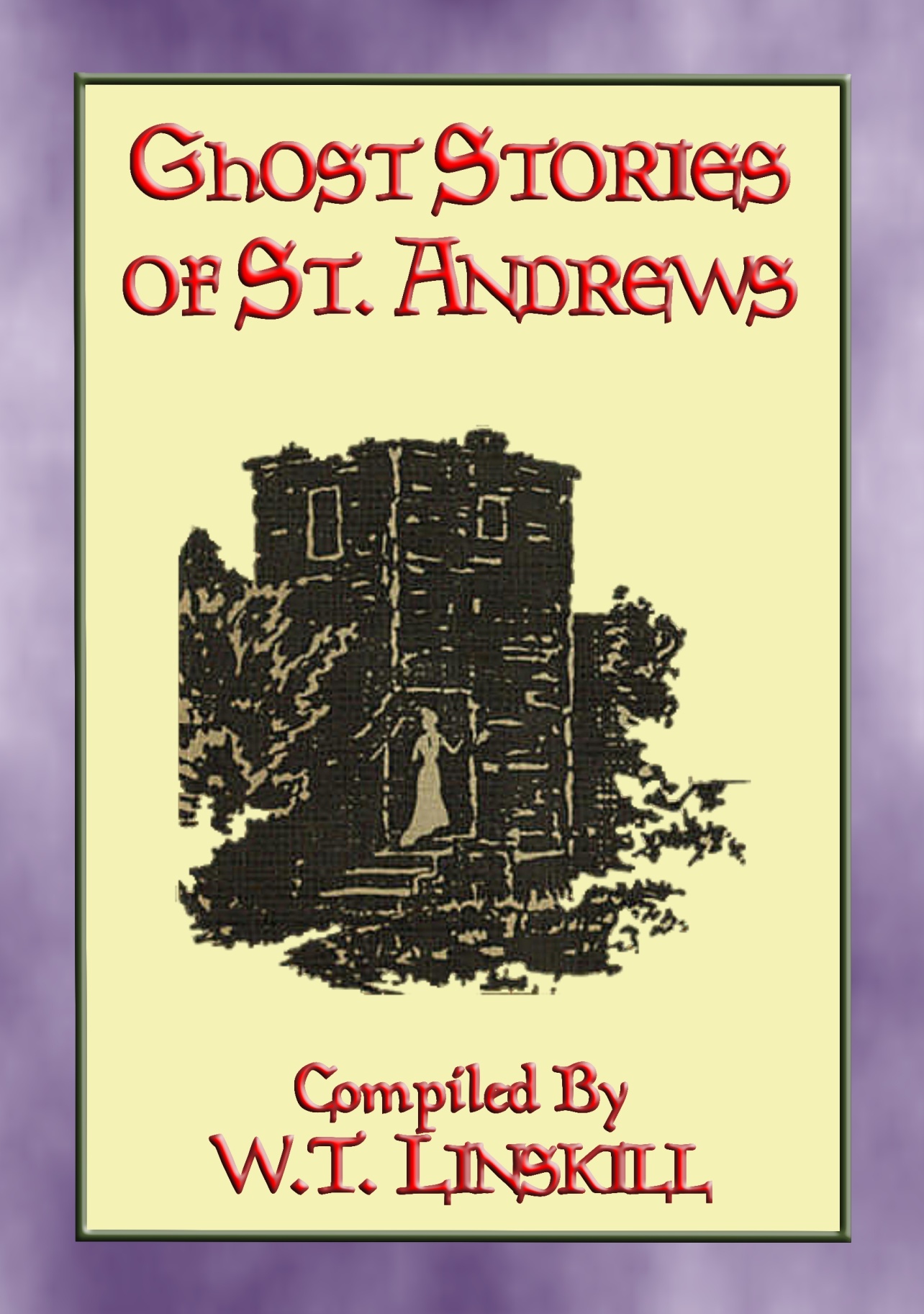 GHOST STORIES OF ST ANDREWS - 17 Scottish Ghostly Tales
On Sale
$2.49
Pay what you want:
(minimum $2.49)
St Andrews is renowned for its ecclesiastical ruins, ancient university and proud distinction as 'the home of golf' and is also where Prince Andrew attended university. However, some say the town deserves far more recognition for its paranormal activity and links.
In 1911, W.T. Linskill penned the original edition of St Andrews Ghost Stories, of which this is the 4th edition printed in 1921. In this edition he recounts 17 spine-tingling, ghostly stories associated with the historic town in Fife, Scotland. Most seem to have a religious connection to the Cathedral ruins with the ghosts of Priors , Monks, Veiled Nuns and screaming skulls.
In addition to an introductory poem, titled Ghosts and Phantoms, in this volume you will find the stories of:
The Beckoning Monk
The Hauntings And Mysteries Of Lausdree Castle
A Haunted Manor House And The Duel At St Andrews
The Apparition Of The Prior Of Pittenweem
A True Tale Of The Phantom Coach
The Veiled Nun Of St Leonards
The Monk Of St Rule's Tower
Related By Captain Chester
The Screaming Skull Of Greyfriars
The Spectre Of The Castle
The Smothered Piper Of The West Cliffs
The Beautiful White Lady Of The Haunted Tower
Concerning More Appearances Of The White Lady
A Spiritualistic Seance
The Apparition Of Sir Rodger De Wanklyn
The Bewitched Ermentrude
A Very Peculiar House
The stories of the "White Lady", first in her haunted tower, and other sightings around St. Andrews are of particular interest. Does the White Lady still haunt St Andrews; when was the last sighting of her? Well you will simply have to visit St Andrews and find out for yourself. If you do visit, be sure to tale the St Andrews Ghost Tour.
We would also like to know if the story of "The Apparition Of Sir Rodger De Wanklyn" was the inspiration for "Nearly Headless Nick", played by John Cleese, in J K Rowling's Harry Potter films. Who knows? This maybe a connection that the author wishes to remain a secret.
Oh, and while you're in Scotland, be sure to visit Nether Lochaber. Why you ask? If you do make it to Nether Lochaber, go to the Fairy Hill, for it is said you may hear the music of fairies with your own ears. But you must go on a fine day……
10% of the profit from the sale of this book is donated to charities by the publisher.
Yesterday's Books for Today's Charities