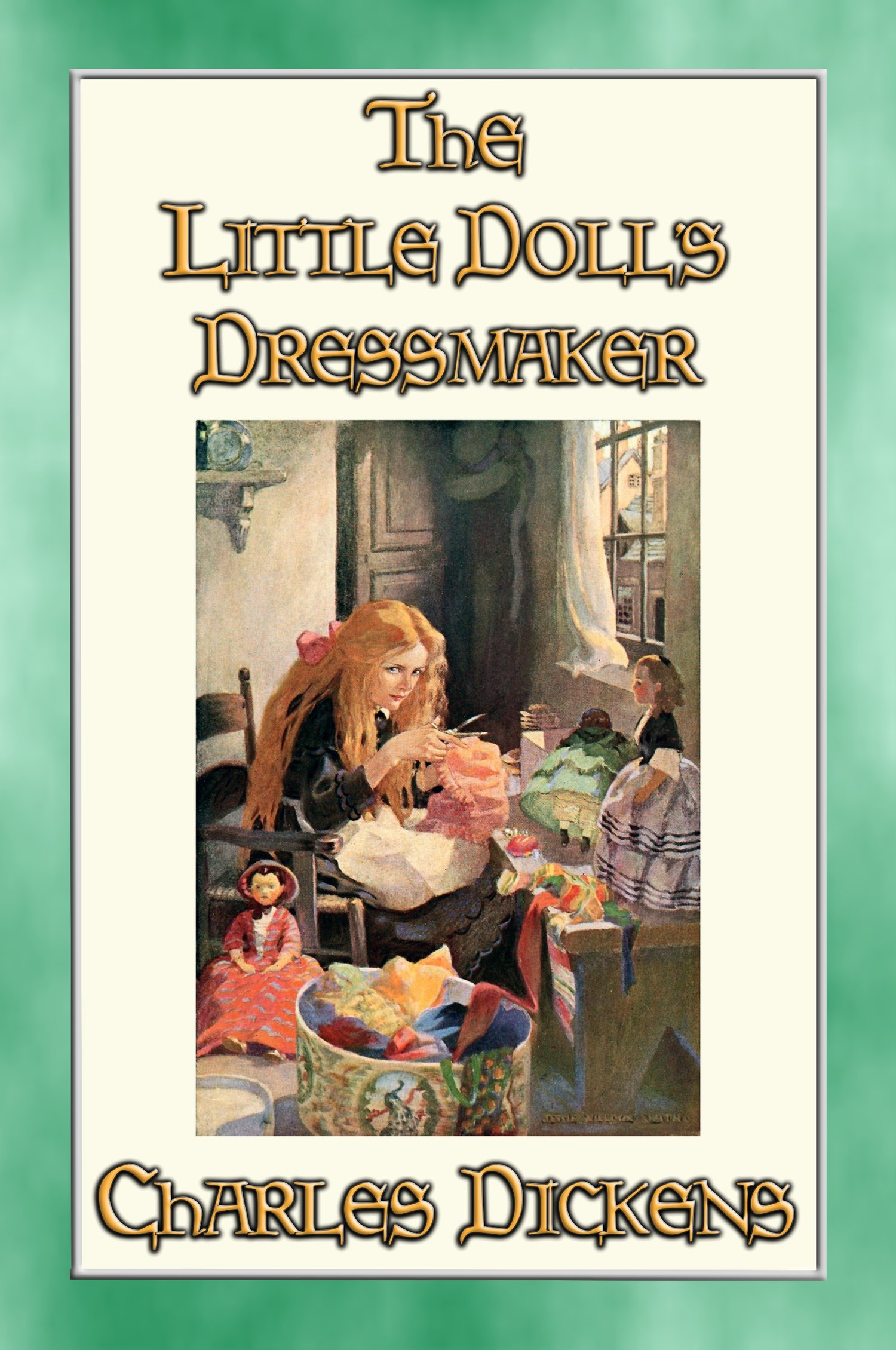 THE LITTLE DOLL'S DRESSMAKER - A Children's Story by Charles Dickens
On Sale
Pay what you want:
(minimum $1.90)
Jenny Wren, The Doll's Dressmaker, is a welcome contrast to stereotypes of disabled individuals as "permanent children" always in need of protection, "defined by their perceived dependence on the nondisabled" (Klages 2). Far from slinking through life as an object of pity, Jenny proclaims herself "the person of the house".
It is a frequent complaint that Dickens's ideal heroine is the angel of the house and that his "stereotypical presentations of angels, fallen sisters, and eccentric women regrettably leave today's readers in search of a viable heroine".
While several Dickens' characters fit binary stereotypes of the disabled as pitiful and helpless, sometimes even monstrous and villainous, Jenny Wren, the dolls' dressmaker, creates a unique and constructive life with regards to her infirmities. She has successfully adaptated her life and in several respects she reverses and challenges and limits usually imposed on disabled women in Victorian fiction. To this end Jenny has built a successful business making dolls clothes for the wealthier members of society.
The little dressmaker is so strong and courageous that she physically assaults a vile businessman, Fascination Fledgeby, who has hounded Jenny's friends and ruined many other lives through his extortionate lending practices. Jenny's weapon of choice is pepper, the Victorian girl's counterpart of mace. In a complete reversal of the usual paradigm, the able-bodied man finds himself writhing helplessly, temporarily disabled, humiliated and in pain.
Jenny Wren anticipates today's view that the disabled and the able-bodied can work together in interdependent relationships, subverting the expectation that the disabled are inevitably dependent. While typically the disabled woman in the Victorian novel is denied a reproductive future, Jenny is an exception. Dickens was ahead of his time in providing a suitor for Jenny, and envisioning that a disabled woman can be beautiful.
With thanks to Sara D. Schotland of Georgetown University and the Disability Studies Quarterly for publishing this summary of Jenny Wren in "The Doll's Dressmaker."
10% of the publisher's profit will be donated to Charities.
=================
Become an Affiliate
with access to over 240 ebook products - signup here to supplement your income:
https://payhip.com/auth/register/af59b7fa11664bc
=================
KEYWORDS/TAGS: YA, Young Adult, story, Victorian, young person, young people, alone, back, bad, beautiful, bench, best, chair, Charles, child, children, children's story, chin, city, clothes, creature, cry, crutch, dark, dead, Dickens, disabled, disability, , doll, dressmaker, fairy Godmother, Fledgeby, flowers, Jenny Wren, Lizzie, Lizzie-Mizzie-Wizzie, London, looking, master, miss, money, old, person, pin cushion, pleasant, poor, pretty, queer, quick, Riah, roof, sharp, shook, shop, Sloppy, small, smell, strange, tea, throw, toy, turn, Victorian, voice, Well, white, window, working, yellow, young