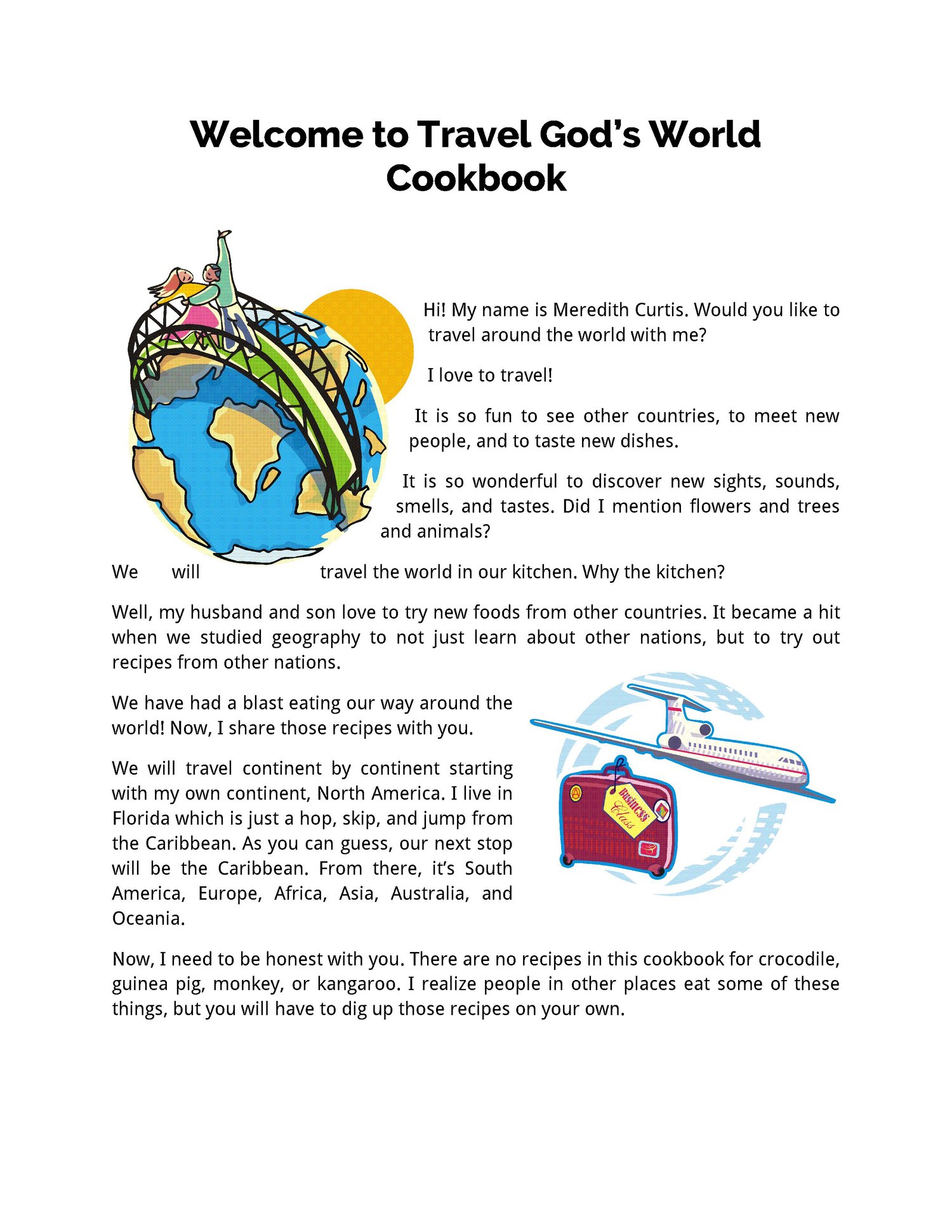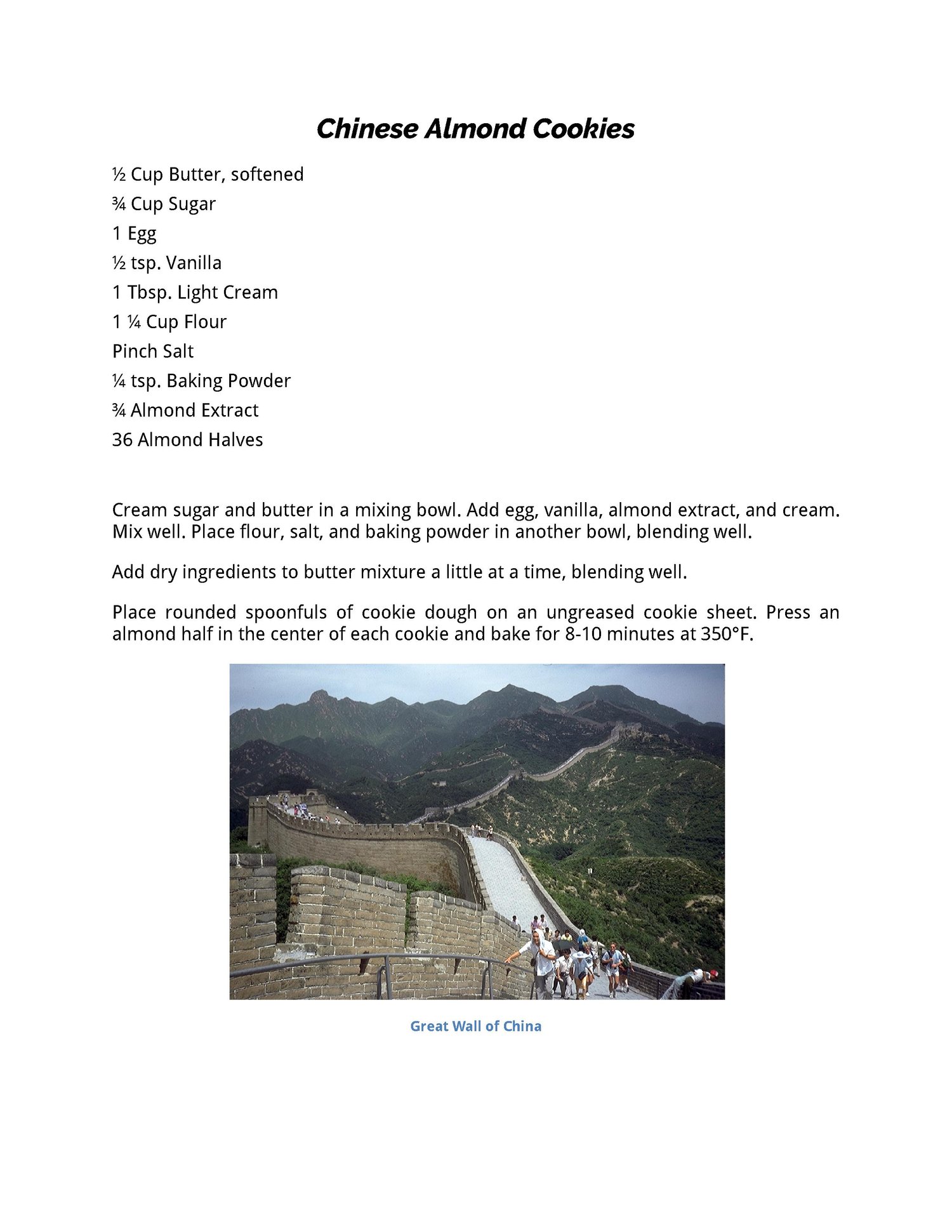 Travel God's World Geography Cookbook
On Sale
$20.00
Learn Geography the Fun Way!
                                                     In Your Kitchen
Would you like to travel around God's World in the Kitchen?
Well, pack up and let's go.
Starting in North America, we will travel continent by continent around the world, stopping in 33 different countries to sample their cuisine.
All the recipes are easy to make so that the whole family can cook together!
Are you ready to cook and bake?
Some of the Food We Will Make:
Bobo Tea from Taiwan
Chicken Tangine from Morocco
Puff Puff from Nigeria
Tiramisu from Italy
Lomo Saltado from Peru
Shrimp and Grits from the United States
Salty Tea from Mongolia
Kiwi Dip from New Zealand
Cracked Conch from the Bahamas
Nanaimo Bars from Canada
Sauerbraten from Germany
Chicken Fafa from Tahiti
Brazilian Kiss Cookies from Brazil
With maps and flags from around God's world, this would make a great addition to any geography class.
We will visit the following countries: 
Canada
United States
Mexico
El Salvador
Bahamas
St. Kitts & Nevis
Barbados
Venezuela
Ecuador
Peru
Brazil
Sweden
Switzerland
United Kingdom
Ireland
Spain
France
Nigeria
Ethiopia
South Africa
South Sudan
Morocco
Egypt
Israel
Taiwan
China
Mongolia
Australia
Tahiti
New Zealand
Are you ready? Let's start cooking up dishes from around the world.