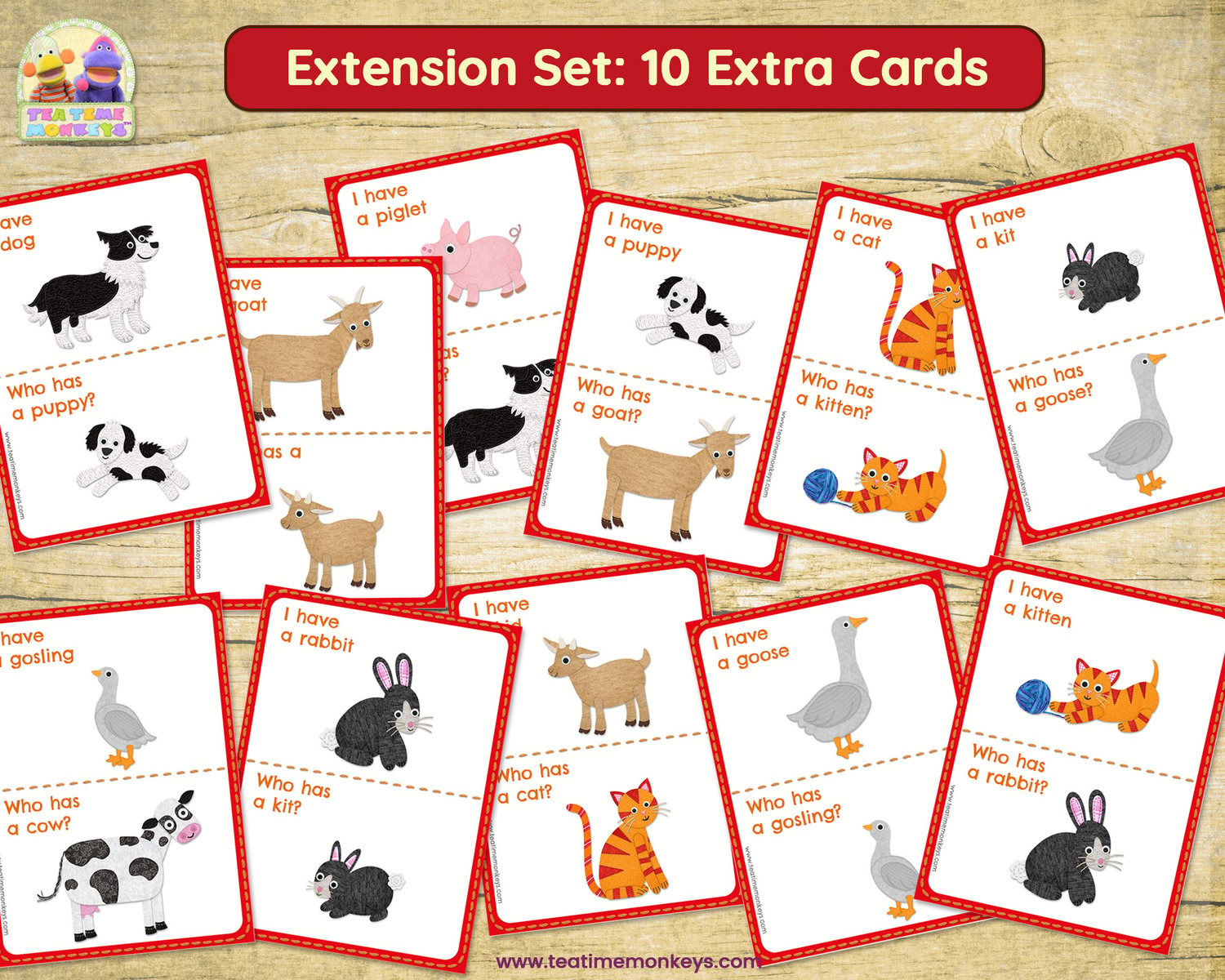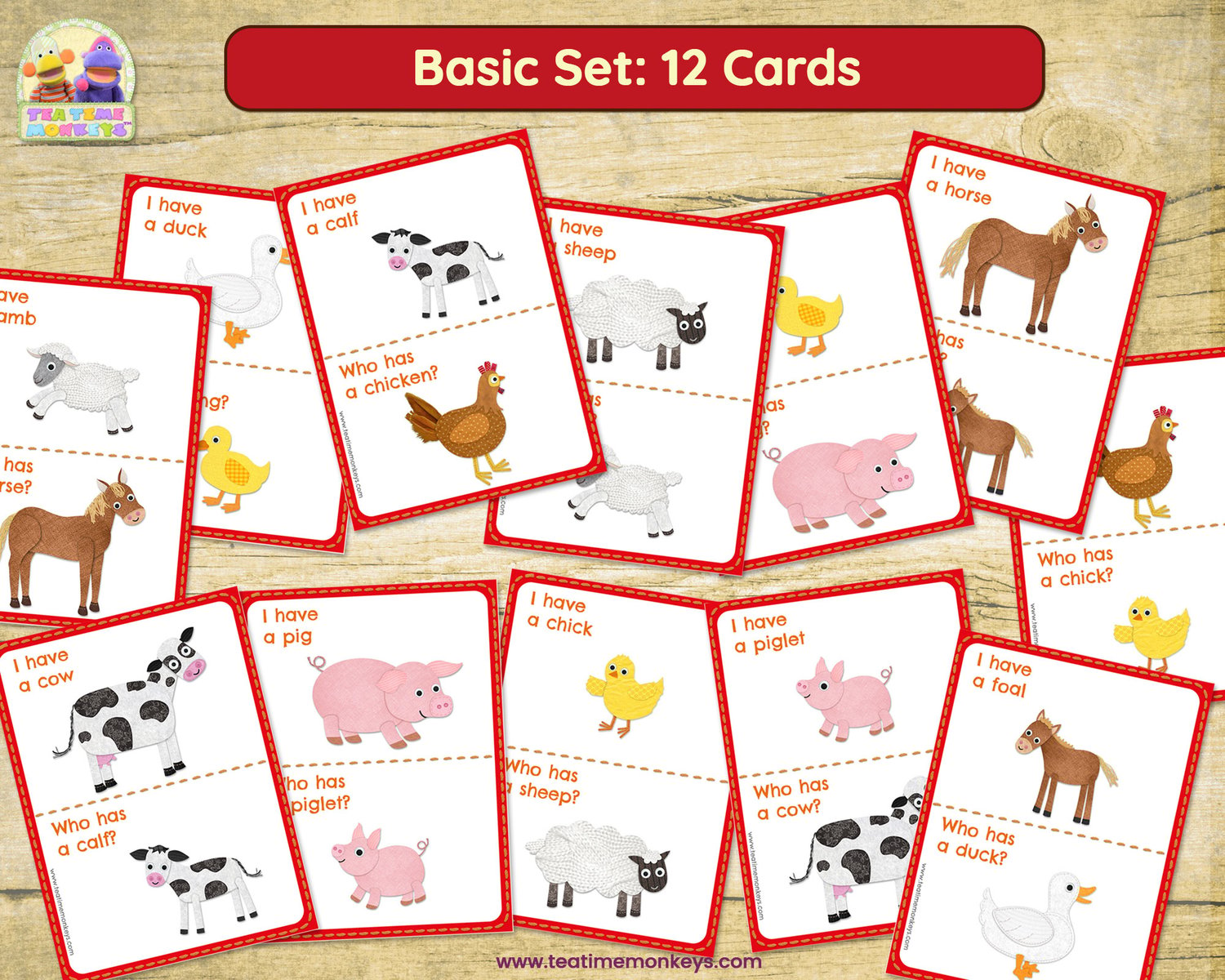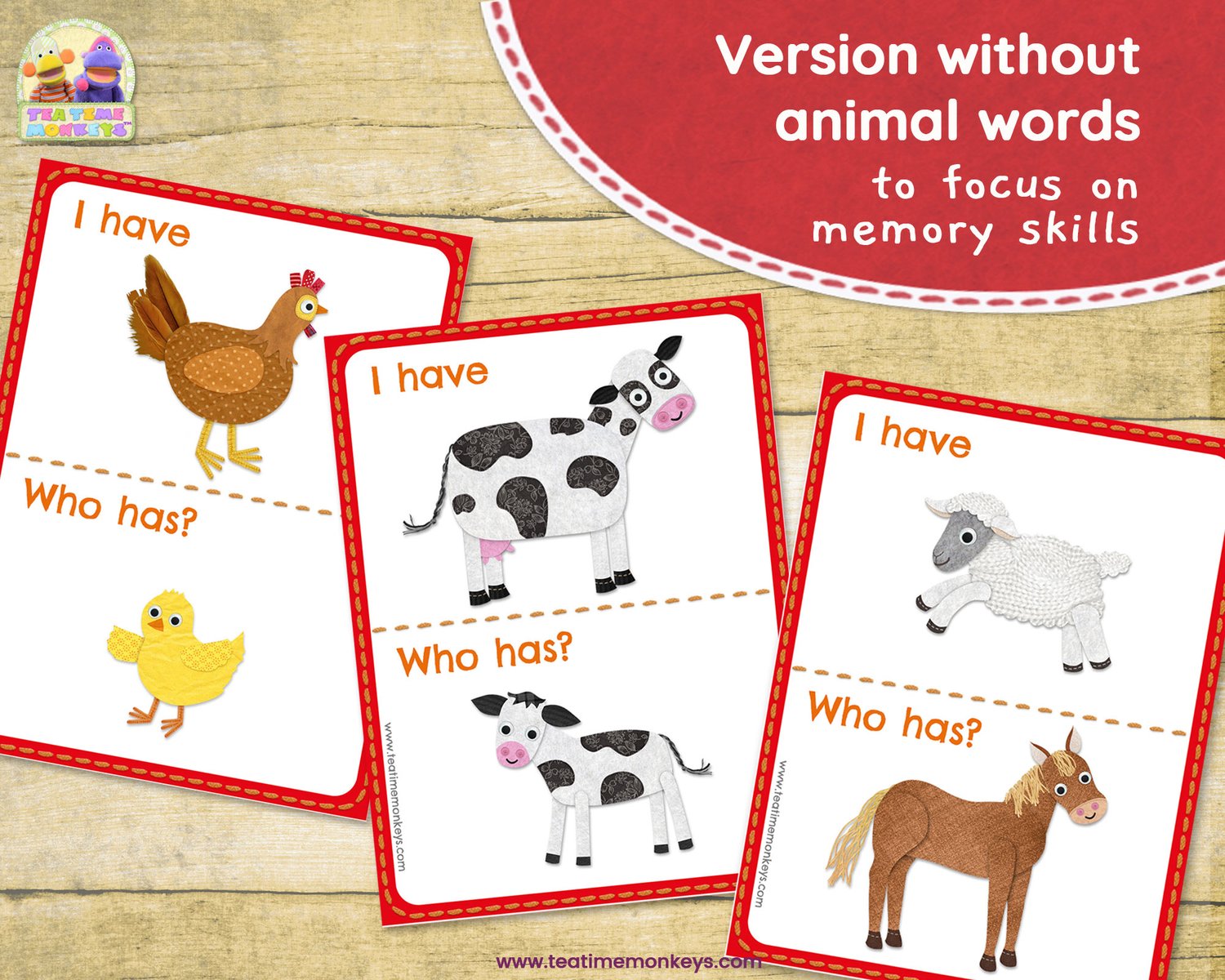 I Have – Who Has Game: Farm Animals and Babies!
On Sale
$3.50
I Have – Who Has Games
 are fun way to teach and review vocabulary and question structures in your preschool, kindergarten or ESL classroom! They are low-prep and also work great as time-filler activities.
This
Farm Animals and Babies Pack
 includes 4 sets of cards in both colour and black line, with Basic and Extension sets so you can choose which best suits your class needs! You can adapt them to large or small groups, and choose which skills you want to focus on – use the sets with animal names if you want to help reinforce reading, or the sets without names if you want to focus on vocabulary recall.
The cards are large and bright, specially designed to appeal to little ones. They would make a great addition to Farm Animal units and centres or even as a cute Mother's Day activity!
They are also 
FULLY EDITABLE
, so you can easily change the text from U.S English to British English! 
Educational benefits:
Learn and recall vocabulary for farm animals and their young
Practise question formation
Reinforce listening skills
This pack includes:
4 sets of FULLY EDITABLE CARDS in colour
The Basic Sets are designed for smaller groups: 12 cards, including 12 animals (6 adult & baby pairs); cow-calf, chicken-chick, horse-foal, sheep-lamb, duck-duckling, pig-piglet. One set with animal names, one set without.
The Extension Sets are for larger or more advanced groups: they include 10 extra animals – (5 adult & baby pairs); dog-puppy, goat-kid, cat-kitten, rabbit-kit, goose-gosling. Combining a Basic Set and an Extension Set will give you 22 cards to play with. One set with animal names, one set without.
2 Editable Black Line Sets
Full Instructions on how to play
Songs, videos, crafts & other free resources on our website!
Original illustrations by Tea Time Monkeys! © 2019 Biggabug