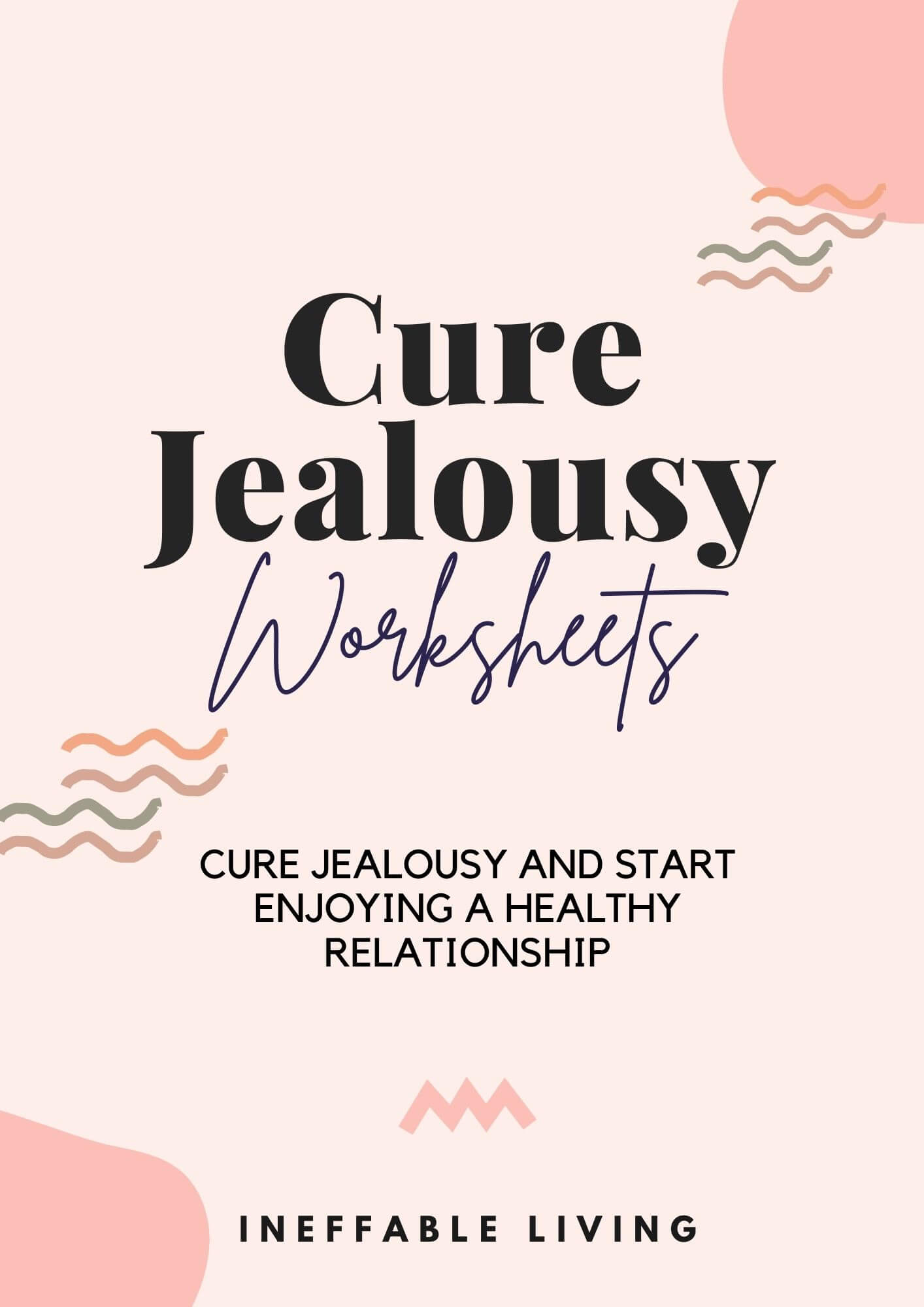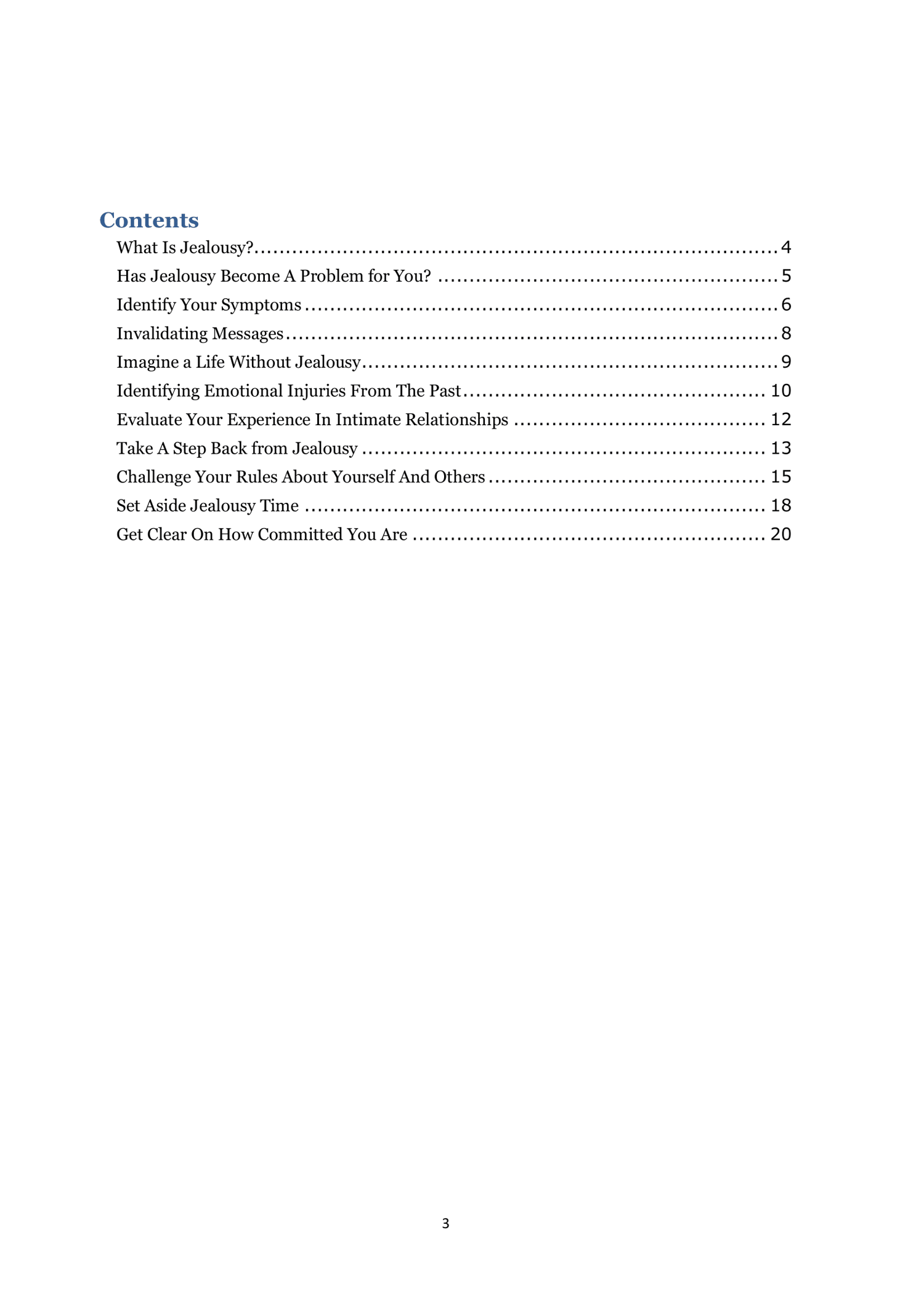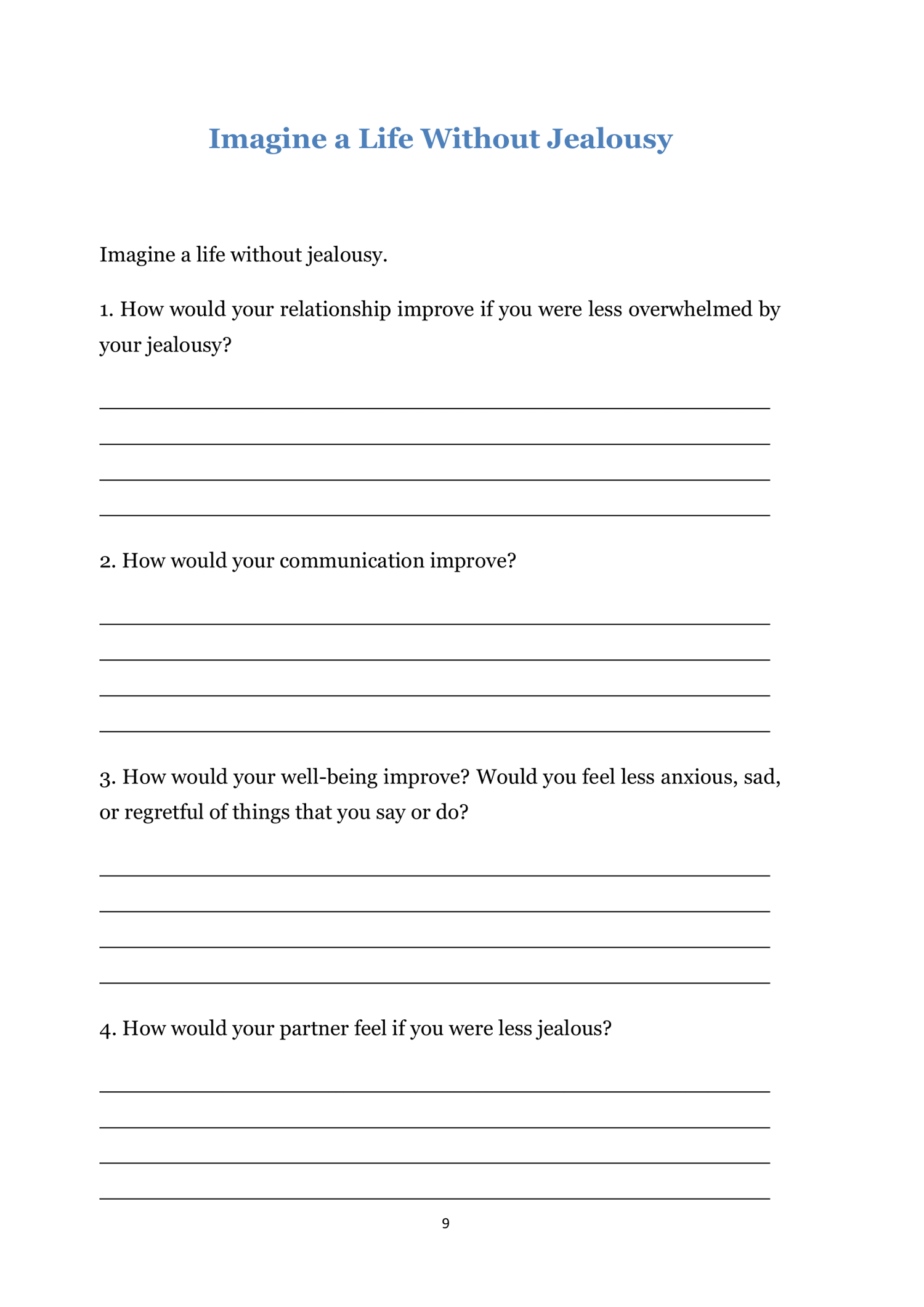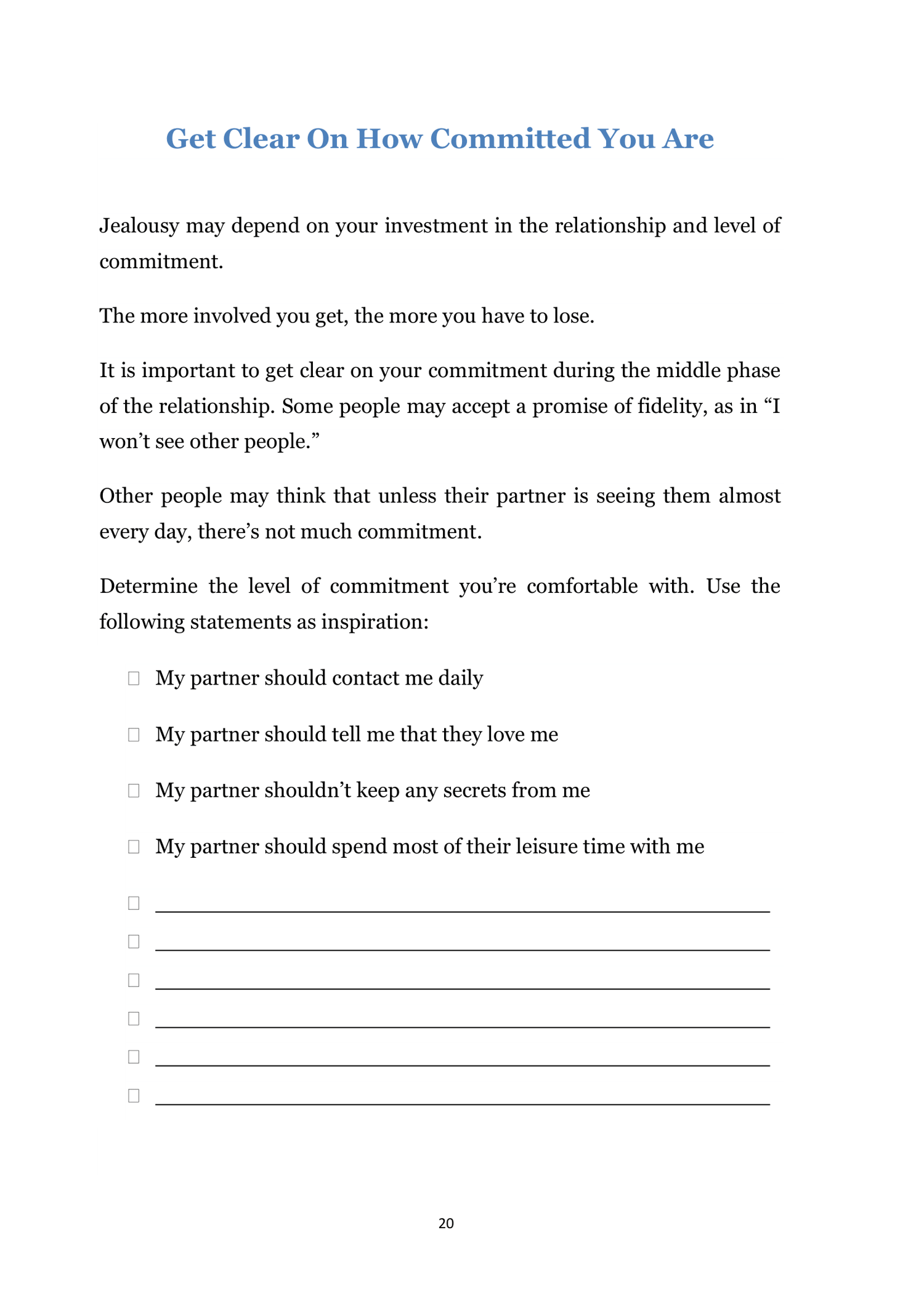 Cure Jealousy Worksheets
On Sale
$5.00
ARE YOU READY TO CURE JEALOUSY AND START ENJOYING A HEALTHY RELATIONSHIP?
Does any of the following sound familiar?
Your jealousy has led to relationships ending abruptly.
You find yourself holding on to resentments for long periods of time.
You find yourself complaining about your jealous feelings to friends and colleagues.
You find it difficult to step away from your jealous thoughts and feelings.
You often say things that you later regret saying because of your jealousy.
Your jealousy is making you depressed.
You often feel hopeless about your relationships and even your ability to have a relationship without debilitating jealousy.
You often act on your jealous feelings by interrogating, checking, following, withdrawing, and other destructive behaviors.
IF YOU NEED A SIMPLE AND AFFORDABLE GUIDE TO HELP YOU CURE JEALOUSY AND START ENJOYING YOUR RELATIONSHIP.... YOU NEED THIS.
WHAT IS INCLUDED?
What Is Jealousy?
Has Jealousy Become A Problem for You?
Identify Your Symptoms
Invalidating Messages
Imagine a Life Without Jealousy
Identifying Emotional Injuries From The Past
Evaluate Your Experience In Intimate Relationships
Take A Step Back from Jealousy
Challenge Your Rules About Yourself And Others
Set Aside Jealousy Time
Get Clear On How Committed You Are
FREQUENTLY ASKED QUESTIONS

HOW DO I KNOW IF THESE WORKSHEETS ARE RIGHT FOR ME?
These worksheets are ideal for people who struggle with jealousy.
WHAT IS THE FORMAT?
You will receive a digital PDF copy of the "Cure Jealousy worksheets."
THIS IS A DIGITAL PURCHASE. NOTHING WILL BE SHIPPED.
HOW DO I FILL IT OUT?
Print out the PDF and fill out by hand or alternatively fill them out digitally straight on your computer or phone using a PDF reading software such as Adobe Reader (Free) or Adobe Acrobat, or apps like apps like XoDo or GoodNotes or pdfFiller.
You may print as many copies as you need of each page.
HOW SOON WILL I HAVE ACCESS?
Immediately! You will have access to your worksheets. An automatic email receipt is sent which includes the link to your download page where you can instantly download the files you've purchased.
WHAT IS YOUR RETURN POLICY?
All sales are final. However, I am confident that these worksheets will provide the strategies you need to get started.
"If you ever encounter technical issues in downloading the file after purchasing, using the email that you used to buy this product please send me a message here [Ineffliving@gmail.com] with a screenshot of your purchase attached and I will personally send you the files :) "