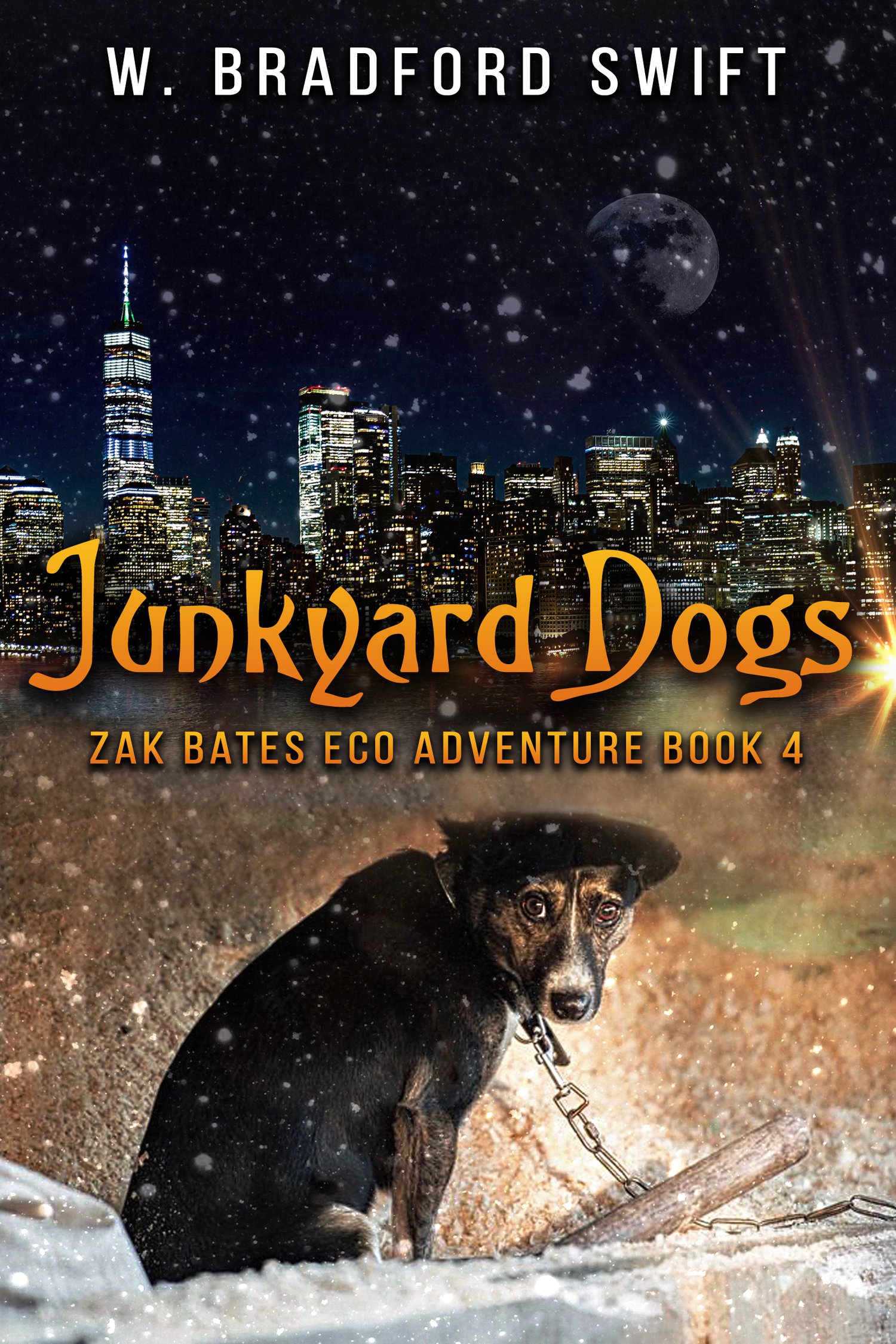 Junkyard Dogs - A Zak Bates Eco-adventure series
$4.99
Ready for a doggone great adventure?
EmBARK today!
As a teenage zoo owner and the head of an eco-team that's been tasked to overcome global warming and protect endangered species, Zak Bates is as busy as ever. Despite much help from a truly stellar multi-species coterie, his life, in a word, is wild, and it seems that things are about to get hairier.
When the eco-team receives word from the Council of Animals of the Spiritual Frontier about a curious disturbance amongst New York's animal population, it soon becomes clear that something truly sinister is afoot—or apaw—and, worse, the plague is prodigious.
Across the city, scores of store owners, led by real estate mogul, Stanford Ivory, have started using and abusing junkyard dogs as living burglar alarms and stray cats as mousers. Having been abandoned at birth, Faith Bandara is particularly sensitive to such abuse. She resolves to use her empathic abilities to save these sentient beings from a life of servitude. Faith and her street-smart friend, Midge Meadows, join the eco-team to do just that, but will it be enough to turn the tide against such ruthless forces?
As Zak and his team begin to dig deeper, they find that the truth is worse than expected. Yes, someone must save these animals by bringing the syndicate's crimes to a stop. The only question that now remains is where exactly to start.
With Vol. IV of the thought-provoking Zak Bates Eco-adventure series, we're shown again: a heartfelt message can only enhance a thrilling expedition.
Comments from readers of the Zak Bates Eco-adventure series:
"Fantasy for a Cause"
"Enjoyable for All Ages"
"Can't go wrong with this one."
"Exciting, fulfilling, and full of life."
The Zak Bates Eco-adventure series includes:
Ra-Kit's Initiation (a prequel)
Dominion Over All
Endangered
Ghost Elephant
Junkyard Dogs
Or Buy Direct from the Author by clicking the green button above.