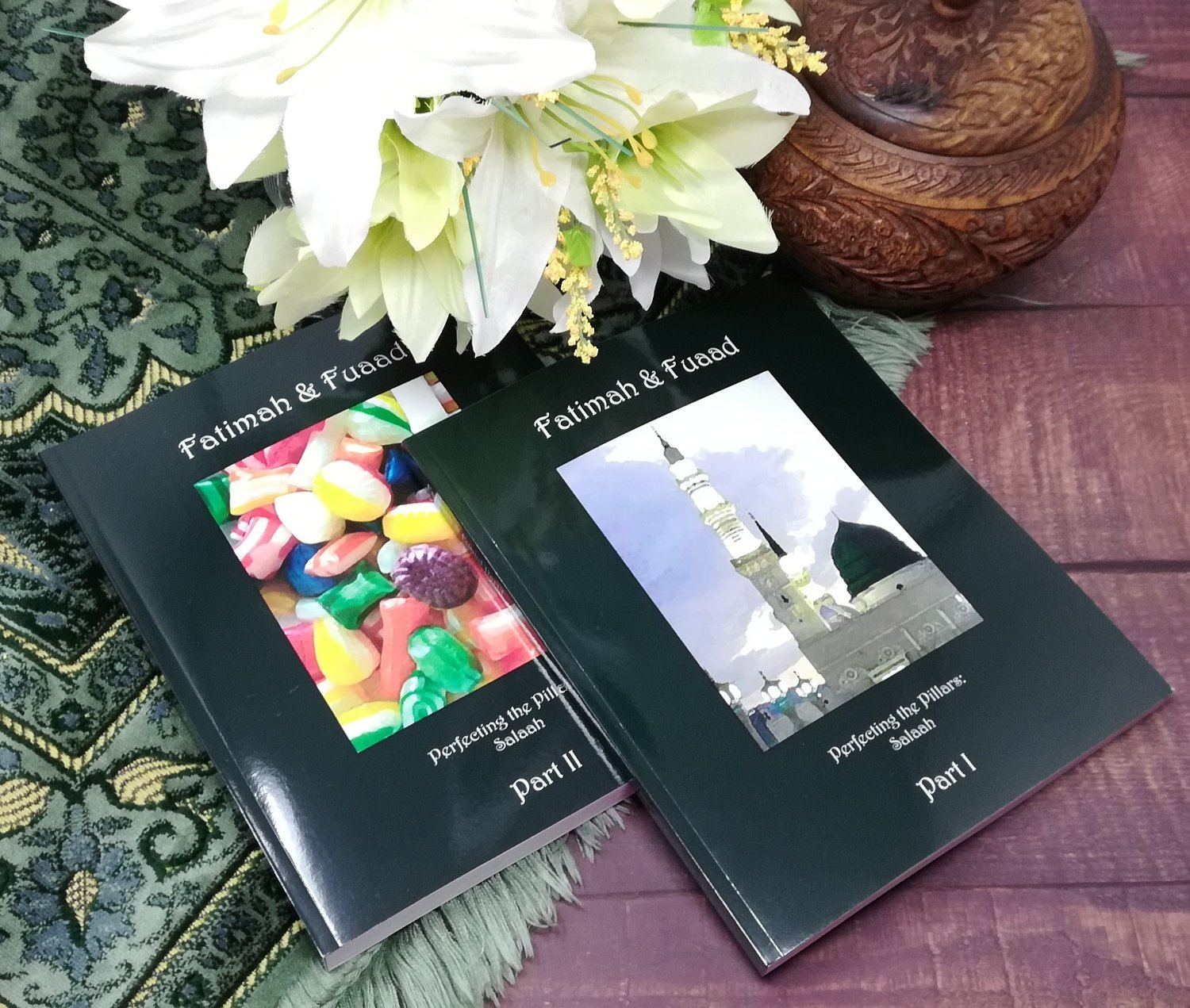 Fatimah & Fuaad e-Book Set (Salaah)
On Sale
$31.73
Preview
Page Count: 454
Trim Size: 7.44" x 9.68"
Format: e-Book (PDF download)
Color: Full Color
Recommended for KG-5th Grade
(KG-2nd Grade as a read along with an adult, 3rd-5th Grade for independent study.)
All of the e-books in the Perfecting the Pillars Series introduce you to a Muslim family seeking to learn more about one of the Five Pillars of Islaam. This time around, the short stories feature sister and brother, Fatimah and Fuaad, as they learn how to perform the Salaah (daily prayers). The children are homeschooled by their mother and father and live in Madinah, Saudi Arabia where their father attends Islamic University.
In Faatimah & Fuaad Part 1, your child will come along with the family as they learn about Salaah with Br. Hussaam, their Qur'aan teacher, their grandmother, Jaddah, and the local Imaam, Br. Khaalid. Surrounded by caring friends, family, and community, the children will learn valuable lessons on how to perform the Salaah correctly and love it at the same time!
In Faatimah & Fuaad Part 2, your child will continue the adventures as the children learn even more about Salaah, like the correct way to perform each position, what they should recite, and how to handle special situations. But that's not all! This time around your child will also get to meet Fatimah's friend, Jameelah, balancing a bowl on her back to learn about Rukoo', Khaalah Haleema on her way to Umrah teaching the children about Q'asr and Jam' prayers, and Hajjah Asma teaching about Khooshoo' with cookies!
Click below to see book previews:
Fatimah & Fuaad Part 1
Fatimah & Fuaad Part 2
Book Features:
Detailed Qur'aan and Hadith references
Ad'iyaa (supplications) of Salaah
Arabic text with English translation and transliteration for non-Arabic speakers
Highlighted vocabulary
Review questions for each lesson
Full-color Illustrations (no animals/humans)
Glossary of Arabic terms