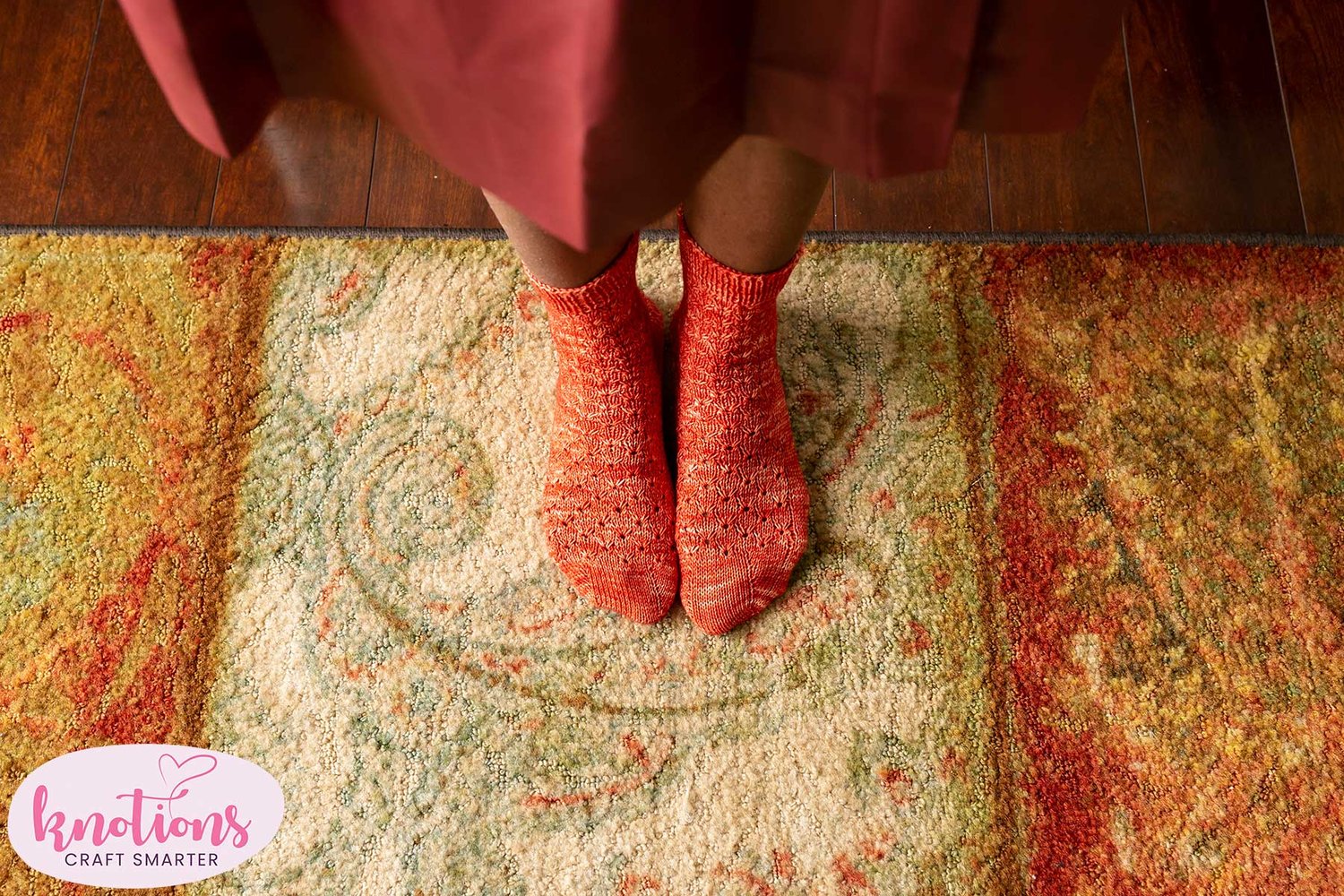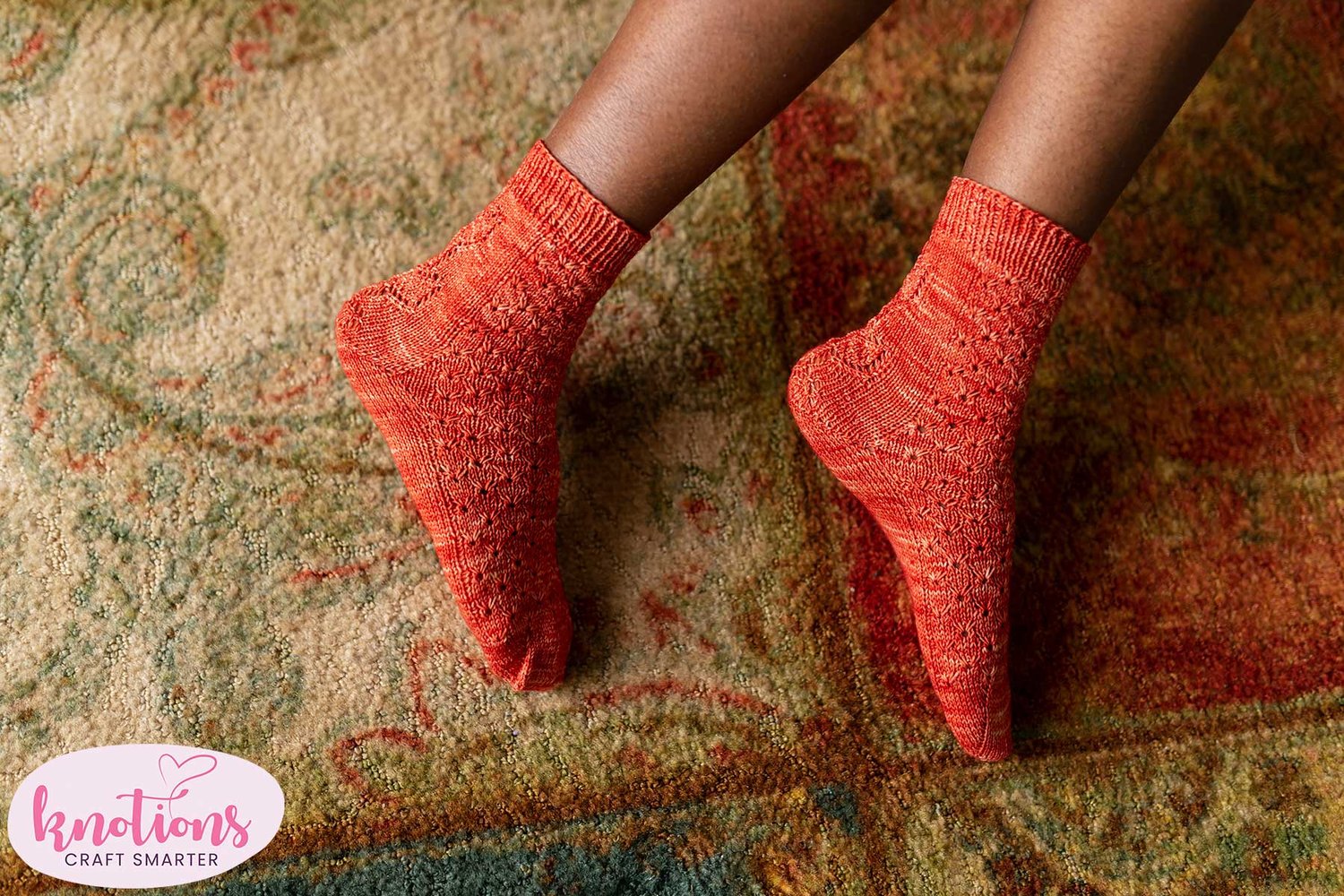 Tulips in the Snow Socks Knitting Pattern
Tulips in the Snow is designed to give you a cheerful pop of color in the middle of winter, in anticipation of spring.

The instep has an overall floral texture stitch, while the back features a Tulip lace motif that begins at the base of the heel and continues up the leg. When spring arrives, show off the Tulip design while wearing your clogs.