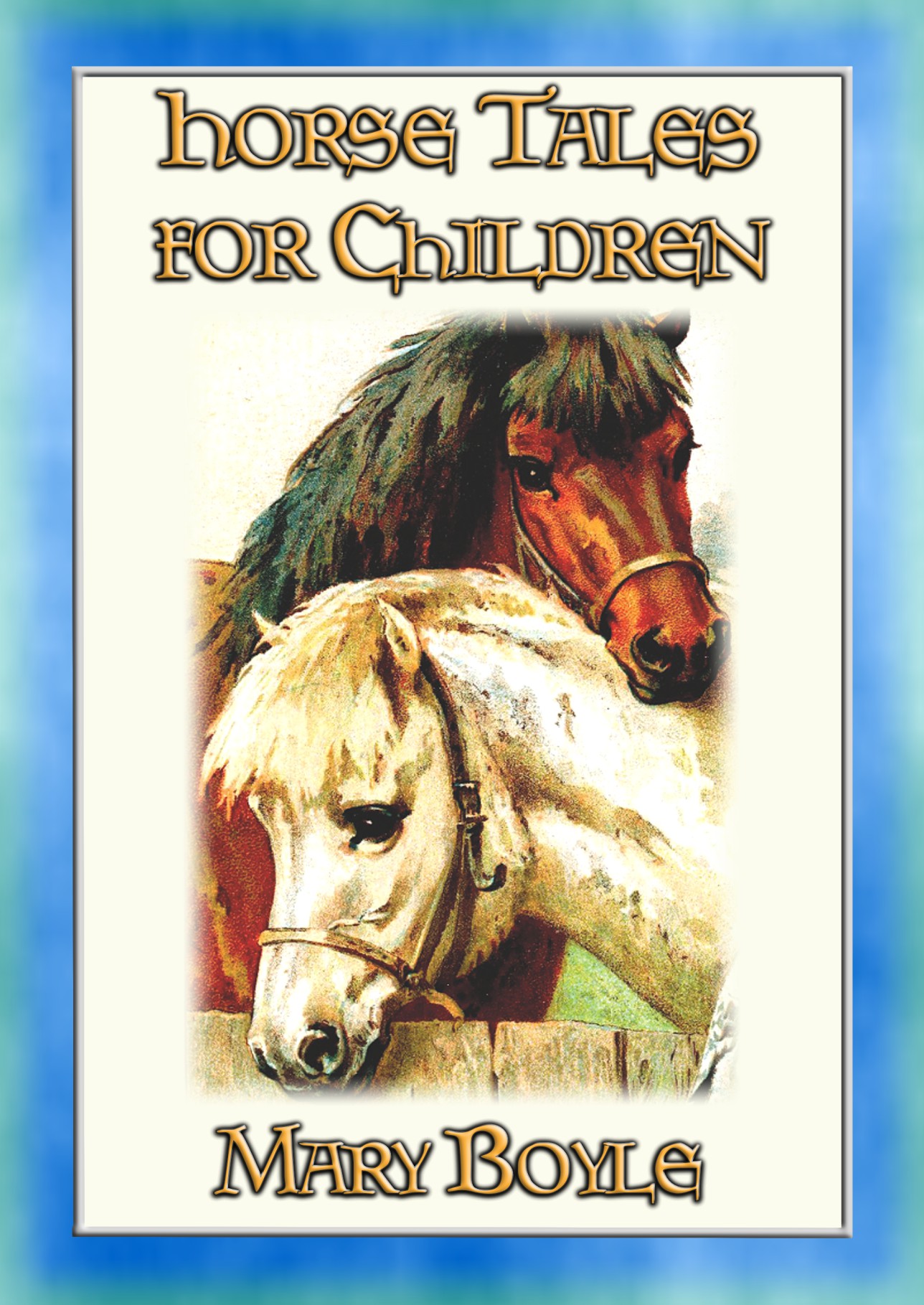 HORSE TALES FOR CHILDREN - Four Illustrated Horse Tales
On Sale
$2.49
Pay what you want:
(minimum $2.49)
HORSE TALES for CHILDREN is an illustrated 1925 classic by Mary Boyle and contains 4 stories about horses, especially written for children.

The First story is about GENTLE SALLY who lives on John Dobbin's well stocked farm. She almost runs the farm herself, and lets Farmer John know just how much she contributes.

Our Second story is about LELE who lives with a vicar in a rural parish. The vicar needs a horse to visit his parishioners who are spread across a large area. Except Lele was always up to all sorts of mischief and almost never did what he was told and he wasn't too keen about being ridden all over the county. What was the vicar going to do with Lele?

The Third story is about SIMON who lives at Tower Tighe Farm. Although he was a most worthy horse, he was often troubled with very grand notions about himself and very poor thoughts concerning his neighbours. A letter arrives at the farm saying Master Harry who had been away for years, was coming home and bring a horse with him. The thought of another horse on the farm put Simon's nose out of joint and he was most indignant. So, what did happen when Master Harry arrived home….?

Our last story is about SNOWY and BOB. In the summer they live at Burney Beach giving rides to children and they are almost inseparable. During the winter their owner hires them out to nearby farms. But then bad news is delivered by the owner Jenkins. He had sold them off, not together, but to different owners. Would Snowy and Bob ever see each other again?

10% of the profit from the sale of this book will be donated to charities.