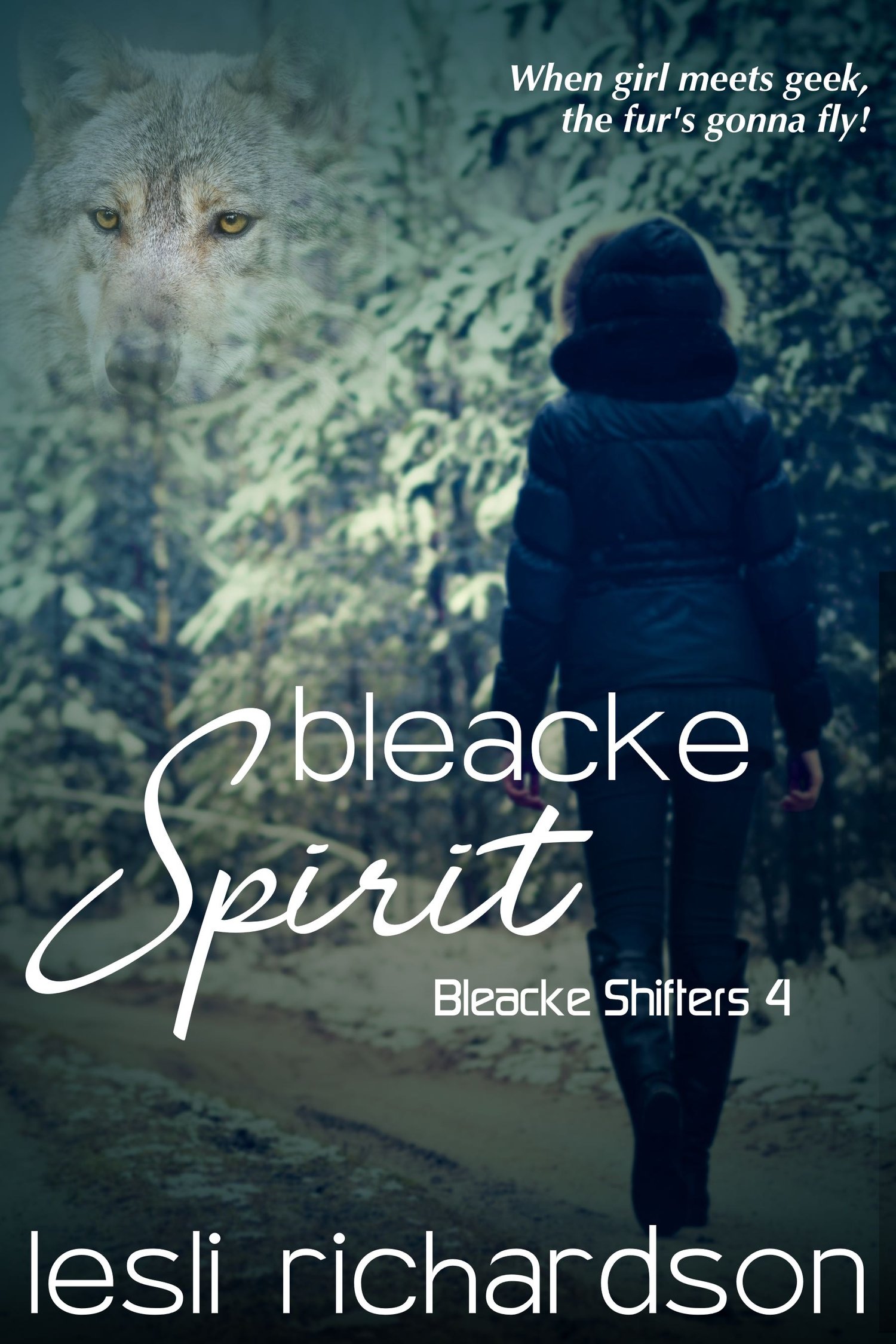 Bleacke Spirit (Bleacke Shifters 4) [ebook]
(Ebook Version)
Who knew cute could be so deadly?
Honestly, Dewi preferred fighting the Segura drug cartel to having a froufrou wedding. But she's survived both with her sanity intact.

Barely.

That's due in no small part to Ken and Nami accidentally finding her grandfather, who everyone believed was dead for nearly fifty years. In addition to serving as the Targhee Pack's Head Enforcer, and head of the expanded Pack Council, Dewi's next challenging mission is trying to teach Duncan about safely navigating a whole new world.

Like texting. And Facebook.

And of course life is never easy for Dewi, Ken, Badger, Beck, Nami, and the rest of their extended family. So when Badger's old friend comes asking for the Targhee Pack's help, they can't turn him away.

Even if it brings a new and fuzzy foe into their lives when they're asked to help his loved one stay…incorgnito.

Who knew cute could be so deadly?