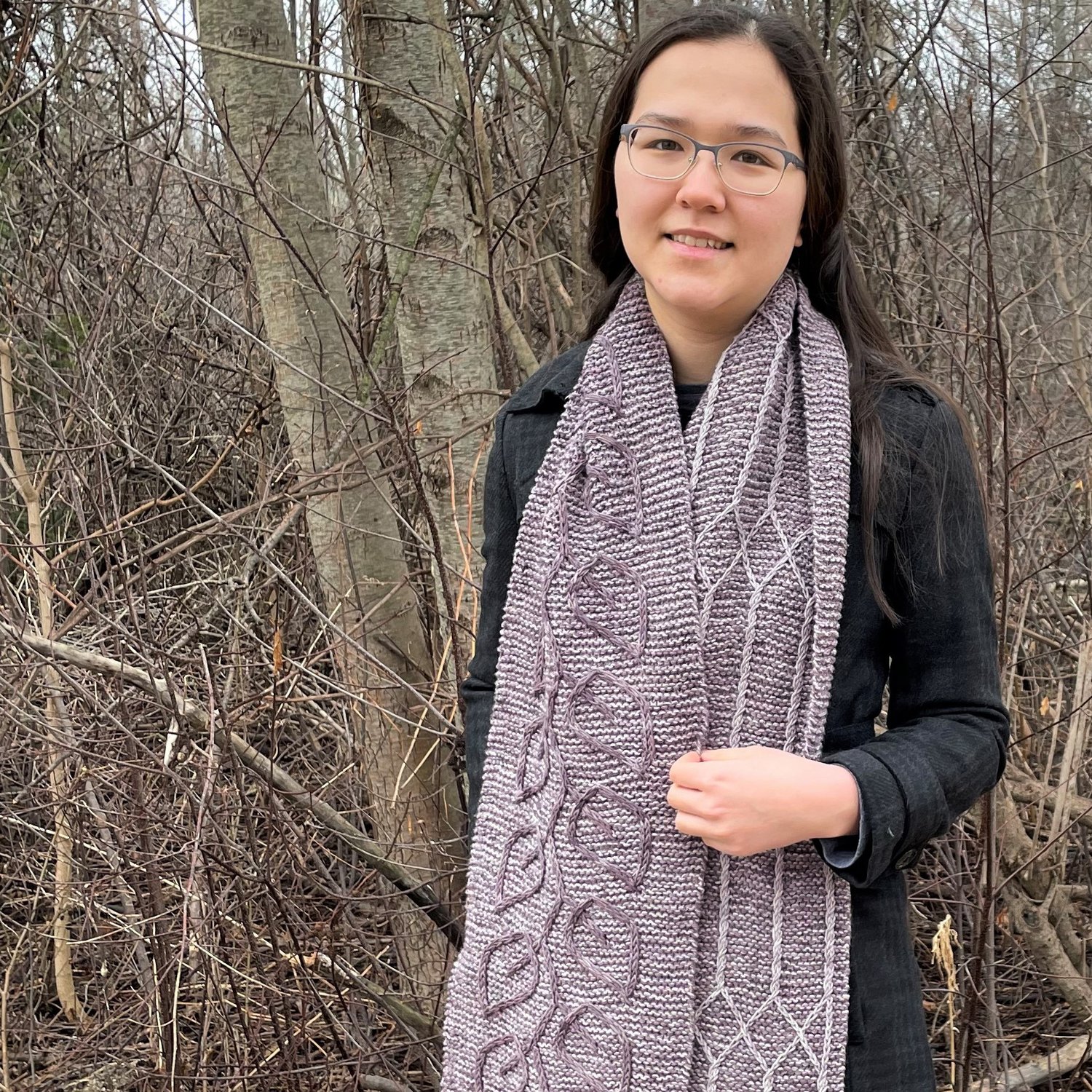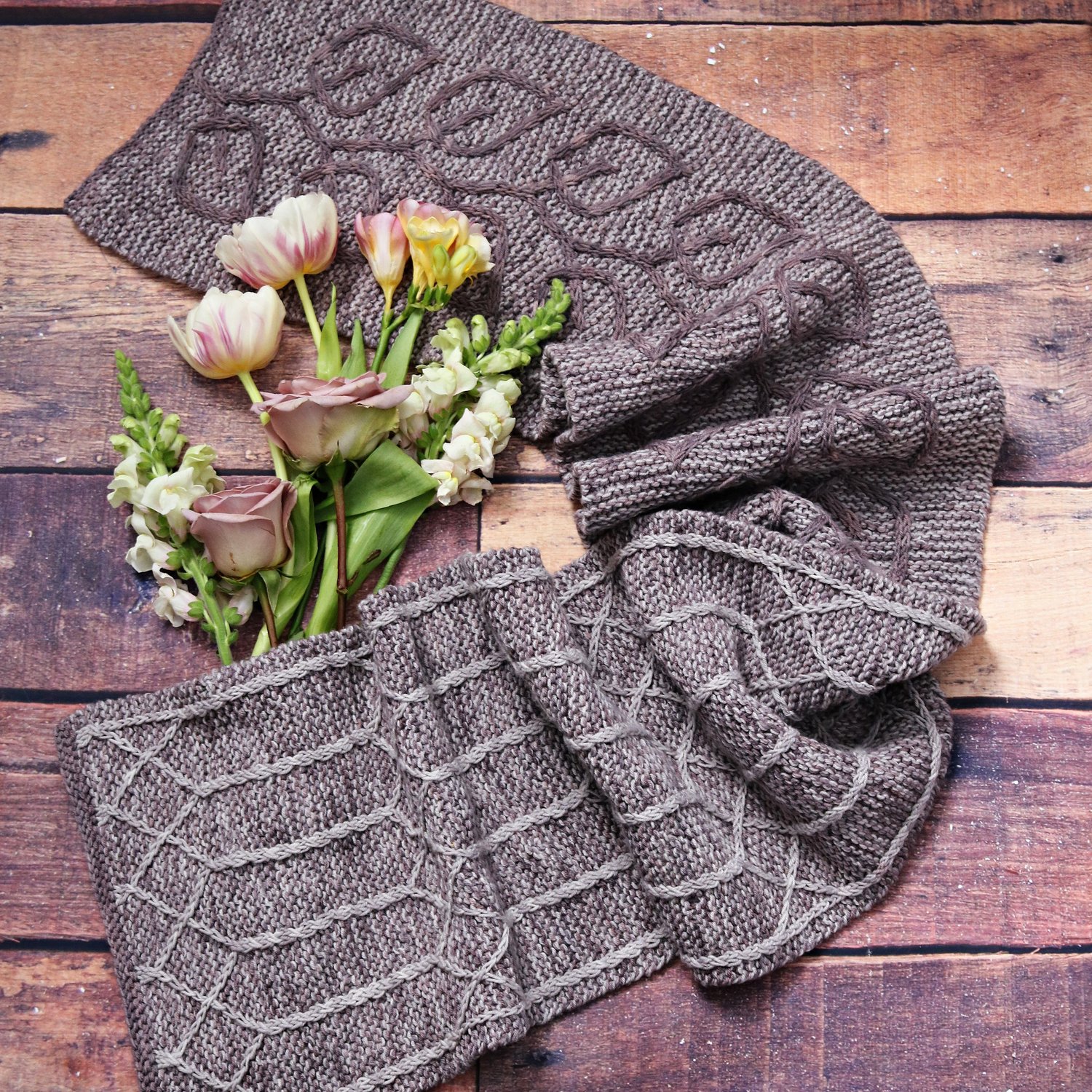 Secret Garden Scarf
On Sale
This pattern is part of the
Secret Garden e-book
.
The 
Fission Knitting Tutorials 
will help you get started with this new technique.
I am an introvert. I love to find quiet, beautiful places to be by myself. A morning in a lush, green garden, knitting & coffee at hand and knowing that I won't be disturbed is the perfect environment for me to relax and think. This design with the leaves on one side and the fence on the other represents a place of calm where I can reenergize.
This fabric is worked in with the
 Fission Knitting
 technique and is completely reversible. Two fingering weight yarns are held together to create a worsted weight knit.
Miss Babs Putnam is a round, smooth yarn that creates an extremely squishy fabric when worked into a marl. This scarf is substantial piece that will keep you warm through the coldest winter days. It is long enough to wrap around your neck a few times ensuring you can proudly display both sides of the fabric.
Tech editor: Kate Atherley
Ways to learn about my designs and reversible knitting:
Subscribe to my newsletter 
and receive a free pattern too.
Published in
Secret Garden e-book
Mary W Martin's Store
Craft: Knitting
Category: Neck / Torso → Scarf
Suggested yarn: Miss Babs Putnam
Yarn weight: yarn held together
Worsted: (9 wpi) 
Gauge: 18 stitches and 38 rows = 10 cm in purlwise garter with both yarns held together
Needle size: US 7 - 4.5 mm
Yardage: 1400 - 1600 yards (1280 - 1463 m)
Sizes available: length adjustable
Languages: English
See
RAVELRY Pattern Page
for more pictures and link to other projects.