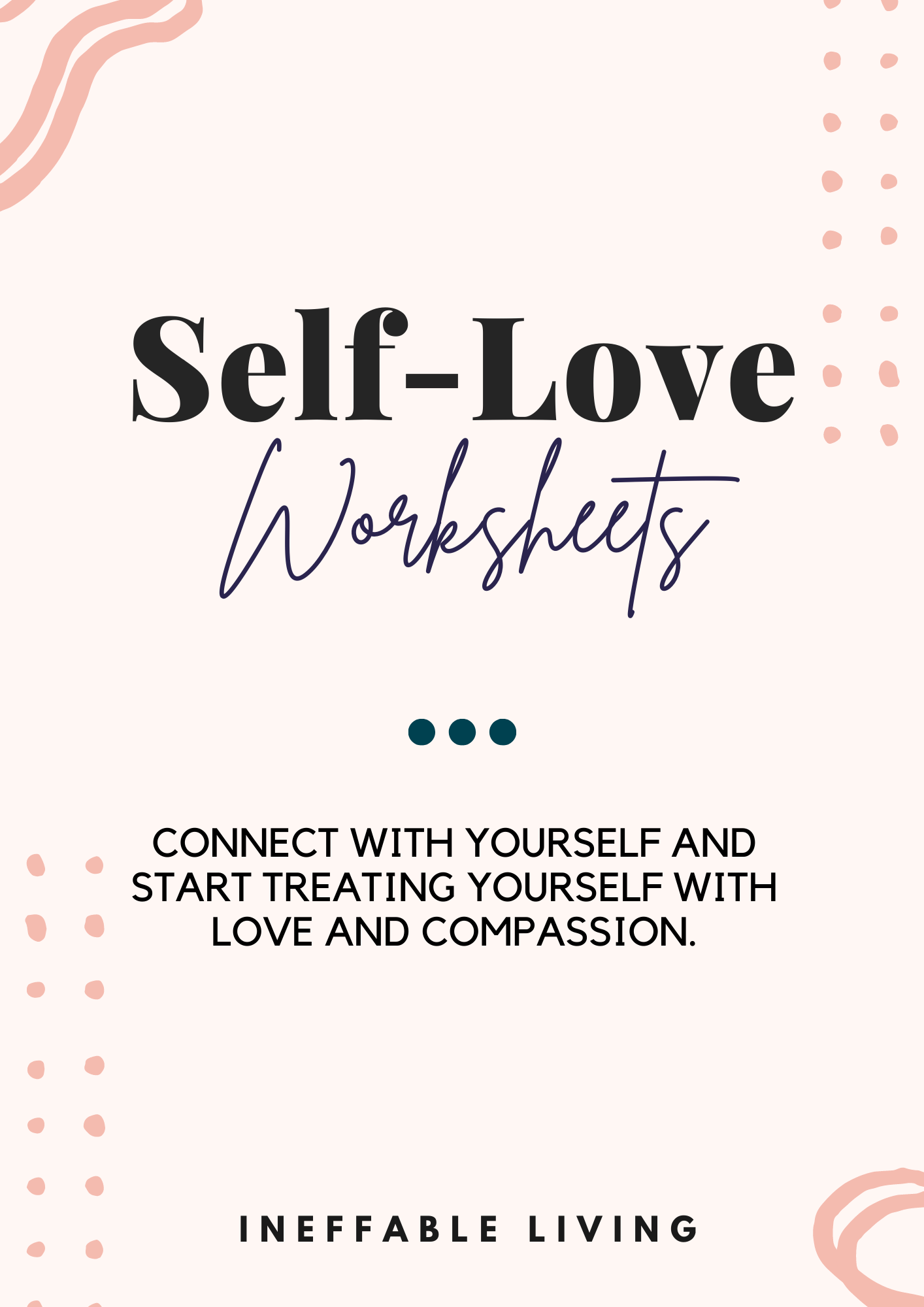 Self-Love Worksheets
On Sale
Self-love brings about self-healing and self-transformation that enables you to get desired outcomes.
Self-love can happen only when you accept yourself completely and unconditionally.
ARE YOU EXPERIENCING ANY OF THE FOLLOWING?
Staying in dysfunctional or abusive relationships because you don't believe you deserve better or you believe that being abused is better than being alone;
Feeling uncomfortable in your own body;
Neglecting your basic needs for sleep, nutrition, and exercise;
Overworking yourself because you don't know how else to find validation;
Lashing out or shutting down when feeling criticized because you are ready to believe anything bad about yourself.
Any of these sound familiar? If so, you've landed on the right worksheets!
Self-Love Worksheets will help you connect with yourself and allow you to start treating yourself with love and compassion.
WHAT IS INCLUDED?
More than 30 pages of exercises and journaling prompts:
Defining Self-Love
Are You Struggling With Lack of Self-Love?
Where Did Your Lack Of Self-Love Come From?
Self-Care
Self-Compassion
Kindness Notes
Self-Love Letter
Affirm Yourself
FREE Self-Love Resources
+40 Journaling prompts to connect with yourself
Invest in yourself today and discover the beauty and power of self-love!