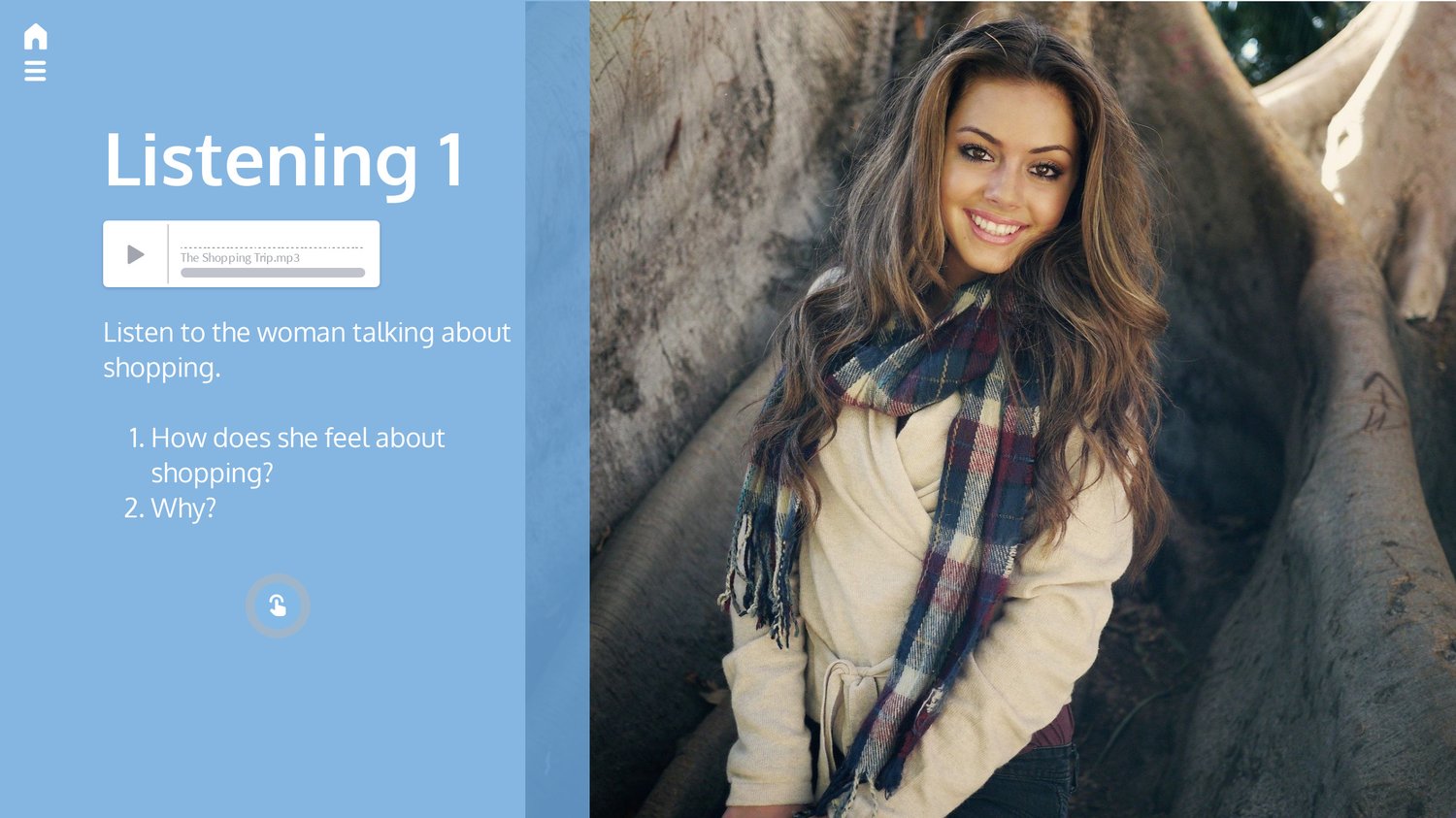 Conversation & Listening - The Shopping Trip
On Sale
In this lesson, students listen to a woman talking about her attitudes to clothes and shopping. The students also have the chance to talk about their own taste in clothes and find out about each others' shopping habits and preferences.
They finish the lesson with a role-play between a man and a woman shopping together.
Aims:
To develop students' speaking and listening skills.
To develop students' shopping-related vocabulary.
Level:
Low intermediate + (A2/B1)
Materials: