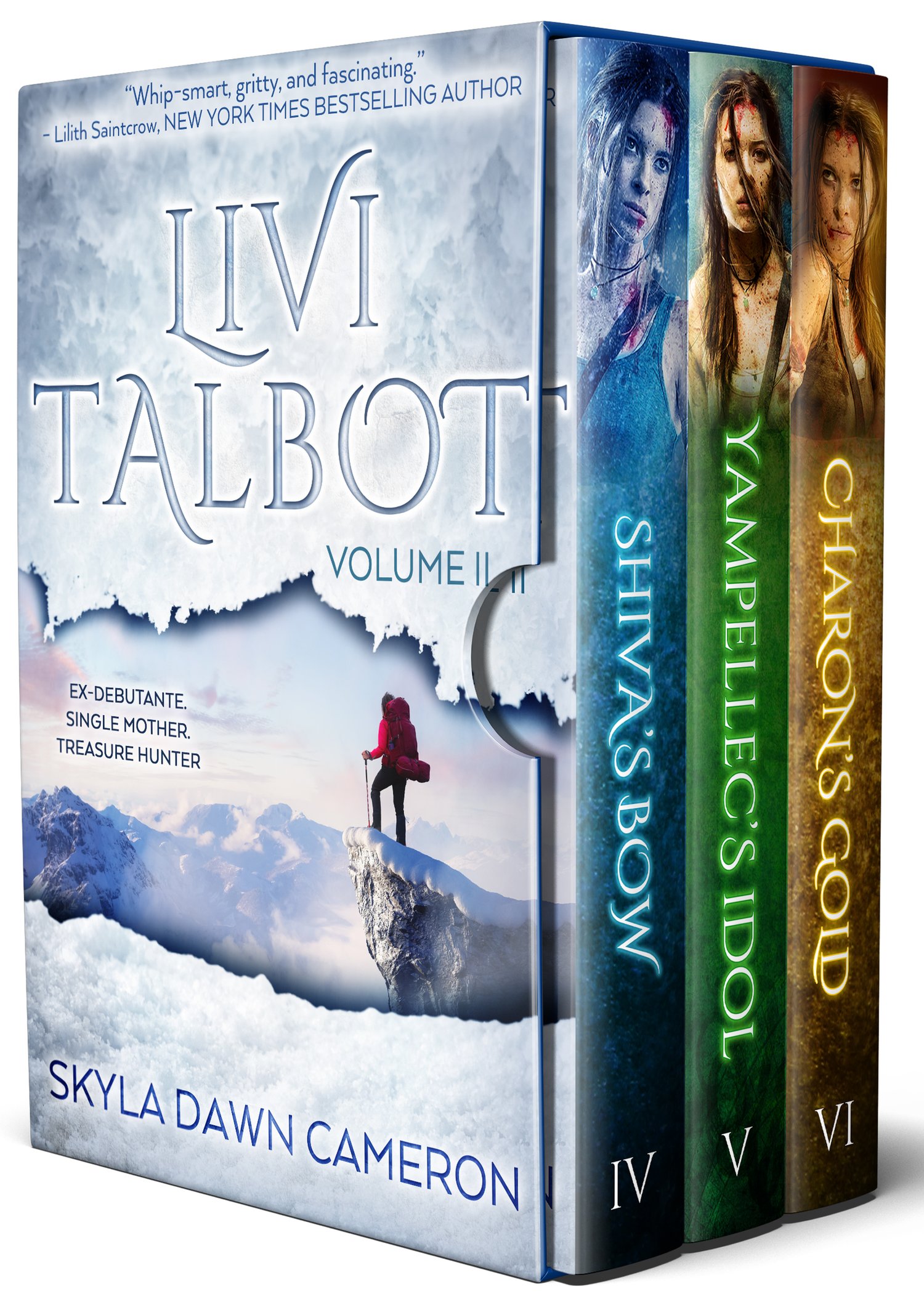 Livi Talbot - Vol II
On Sale
Ex-debutante. Single mother. Treasure hunter.
Disowned and left penniless for getting pregnant as a teen, former celebutante Olivia Talbot was willing to do whatever it took to provide for her daughter…including become a treasure hunter. Since the Pulse hit, activating relics of legend, there are plenty of artifacts to be had—not to mention wealthy clients willing to pay top dollar for them.
Join Livi Talbot in the second volume of her adventures.
In Shiva's Bow, for once things are looking good for Livi. Work is steady, her team is dependable, her daughter is thriving. And then there's deadly operative Dale West—who sometimes turns into a tiger and always throws her off her game. Just as she's ready to confront her growing feelings for him, he invites her on a mission for his agency that will take her team to Nepal. A recent earthquake has revealed a mysterious temple deep in the Himalayas, and the secrets within could be fatal in the wrong hands.
In Yampellec's Idol, Livi reels from the ultimate betrayal that has sent her entire world off-kilter, and then the hits keep coming when her estranged mother—who abandoned the Talbot family twenty years ago—shows up without warning. She's looking for a pre-Incan stone idol in the ruins of an abandoned Spanish mission that has escaped looters for centuries, and she wants Livi to find it.
In Charon's Gold, Livi's priority is to rescue a suffering soul from the underworld itself. Though fellow adventurer Iluka Grantham is at her side to hunt down the gold coins that will allow her to cross the river Styx, entering the underworld through the deadly Pluto's Gate in Turkey remans solely on her shoulders. Survival in the world of the dead isn't guaranteed, even for Livi Talbot, and this journey will bring her face to face with her greatest failures, her biggest losses, and her inability to save those she loves.