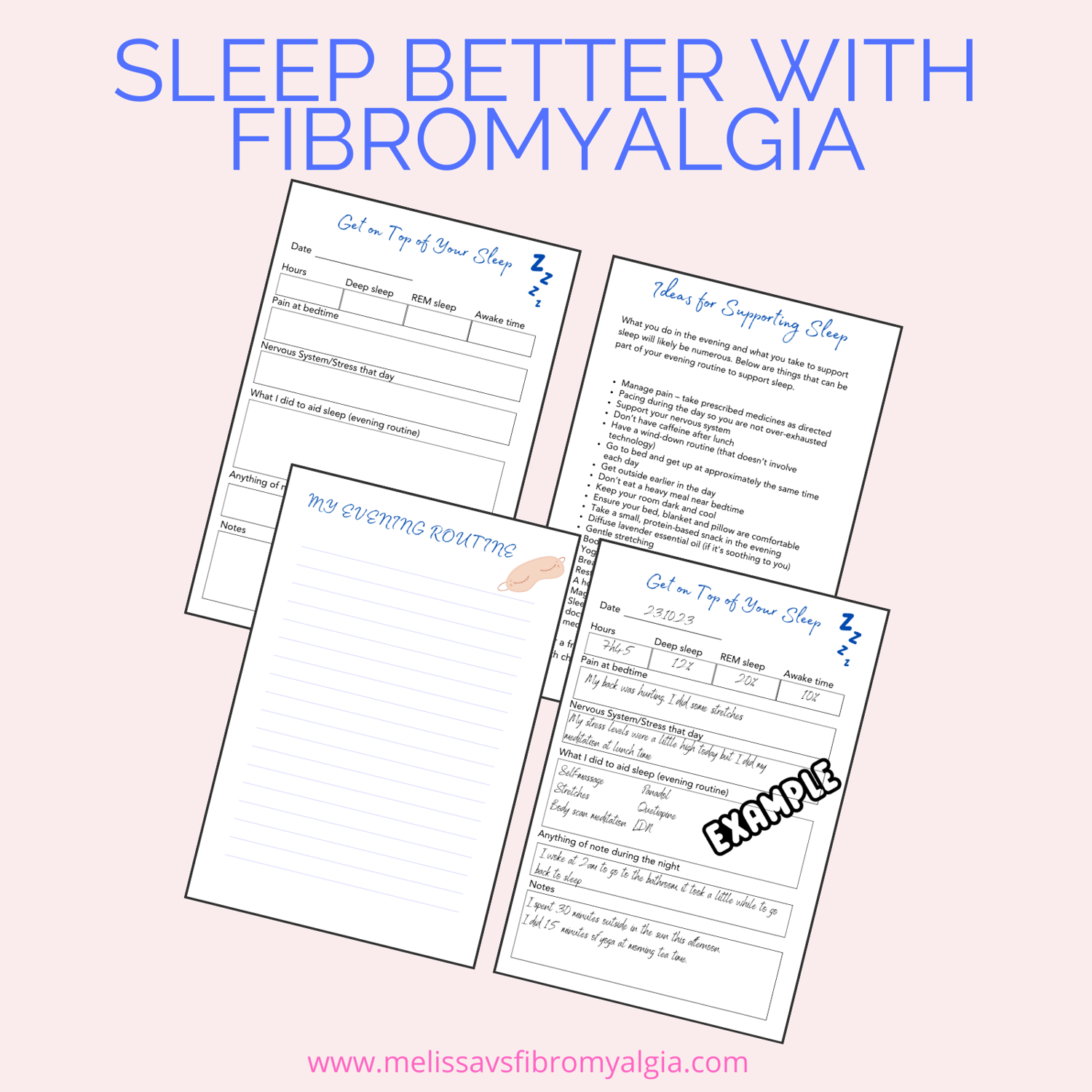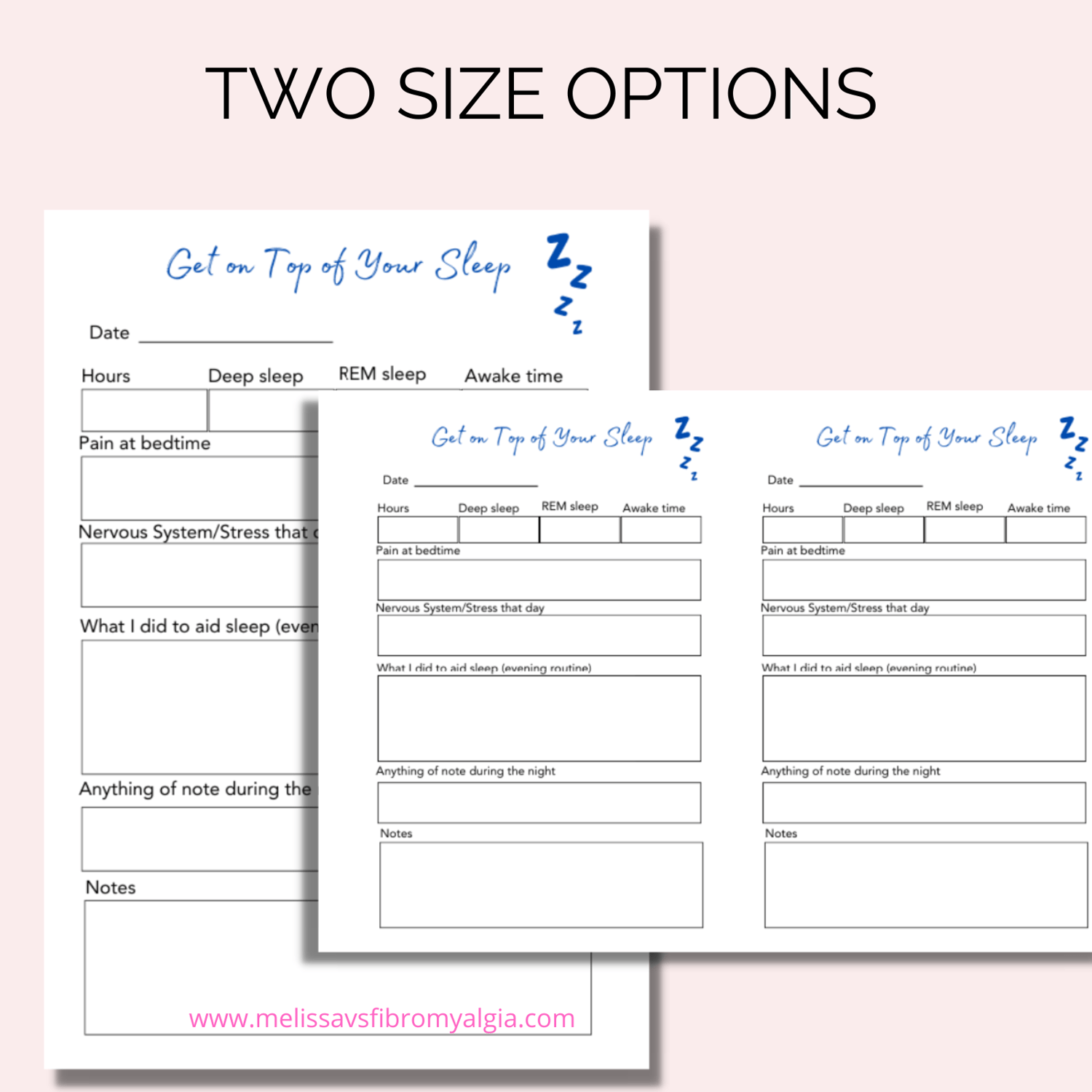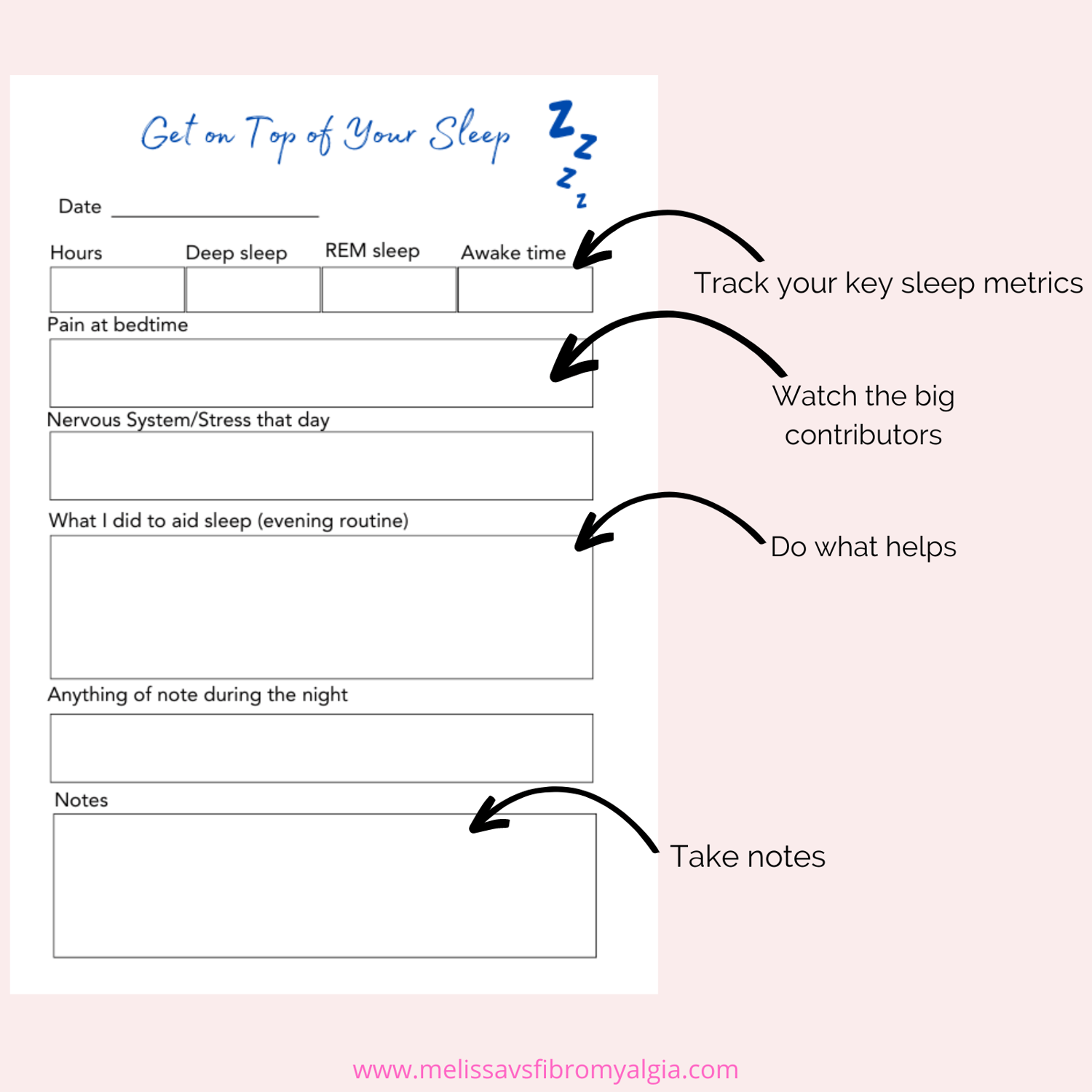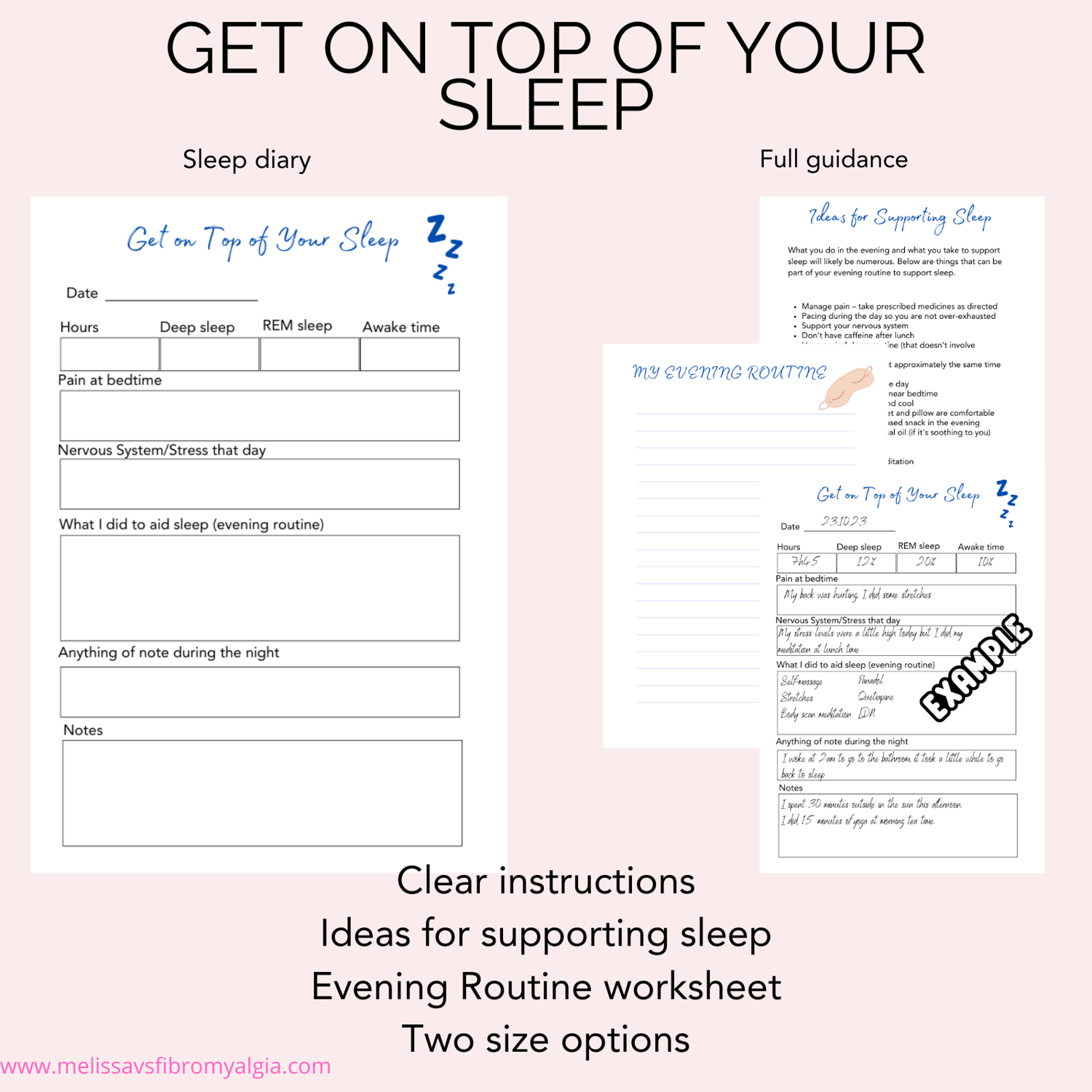 Get on top of your sleep guided diary
On Sale
This is not just a sleep log. This is a guided worksheet to help you improve your sleep.
I have created the worksheets I provide through personal experience combined with a lot of reading and research. They are guided journeys to help you break it down easily and experience improvement more quickly.
This kit includes:
Guided sleep diary - helps you to focus on the things that support sleep and track the patterns (in two sizes)
Instructions for using it well
Evening Routine worksheet
Ideas for supporting sleep
Printing tips
Filled example
By working your way through this guided sleep diary you will work out what helps you to sleep and what doesn't. It will also provide the data needed to enlist your doctor's help when you need it.
Symptom tracking is important in improving our health. Sleep is one of the most important parts of living well as a human being. It's even more important with conditions like fibromyalgia that cause significant sleep issues. Using this worksheet when you are specifically work on your sleep will support the process.
Simply purchase. Download. Print. Use. Immediately.
Copyright © 2023 by Melissa Reynolds - Print these as many times as you like for personal use only. Nothing in this kit is to replace medical advice, it is informative and educational, and expected that you will discuss any treatments with your doctor.