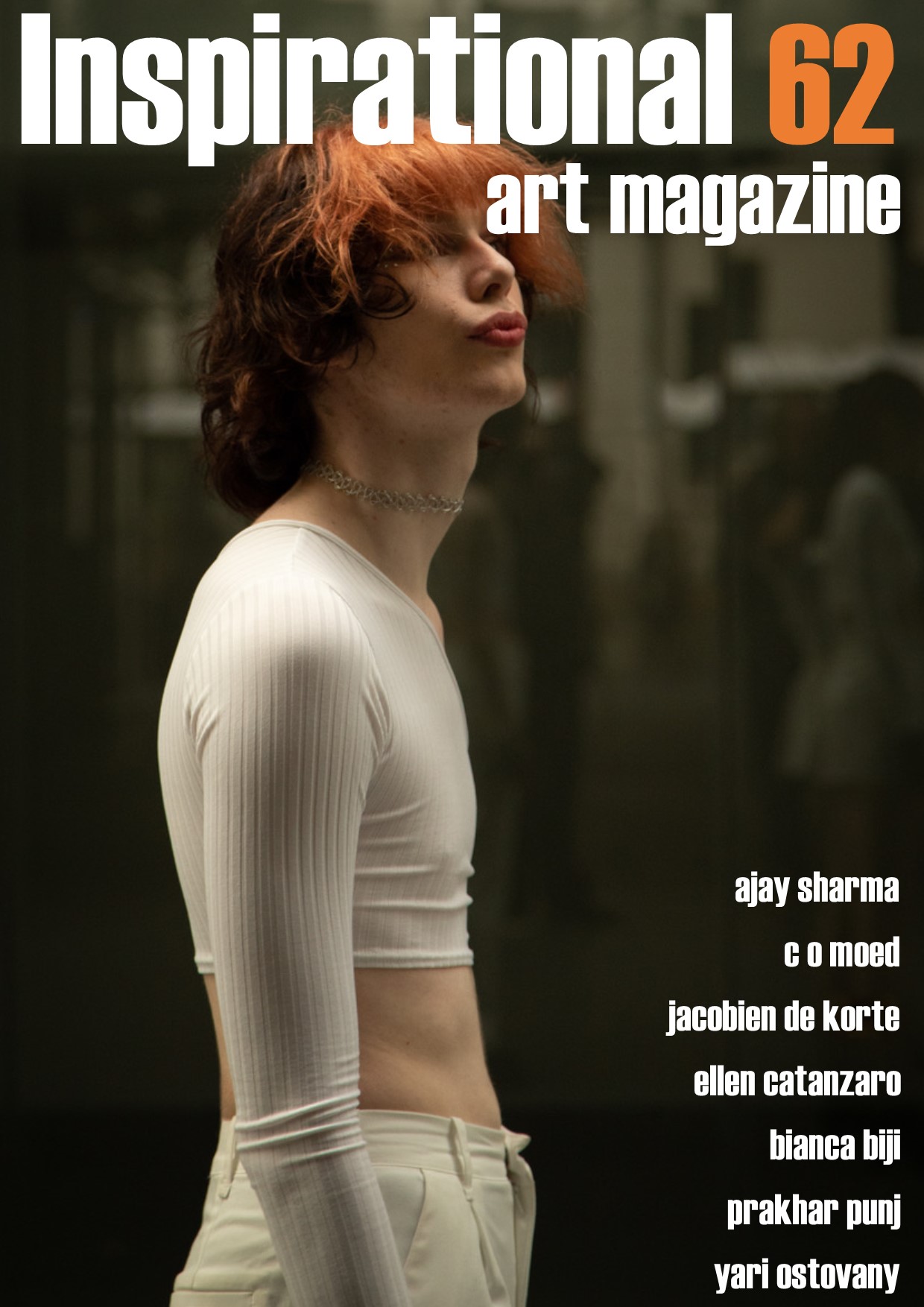 Inspirational 62
On Sale
£4.99
Welcome to issue 62, the June issue of the contemporary arts magazine Inspirational.
In this issue we have interviews with contemporary artists: India based fine art painter Ajay Sharma; Netherlands based art photographer Jacobien de Korte; Belgium based fine art painter, collage, and graphic artist Bianca Biji; US based fine art painter Yari Ostovany.
We also have featured artwork by: US based fine art painter and textile artist Ellen Catanzaro; India based fine art painter Prakhar Punj.
Additionally we are thrilled to feature 'It Was Her New York' a written piece with photography - both by the US based writer and multimedia artist C. O. Moed.
As always, Inspirational is packed with the words, the voices, and full page, full colour representations of all featured artists work.
The cover artist for this issue is Jacobien de Korte.