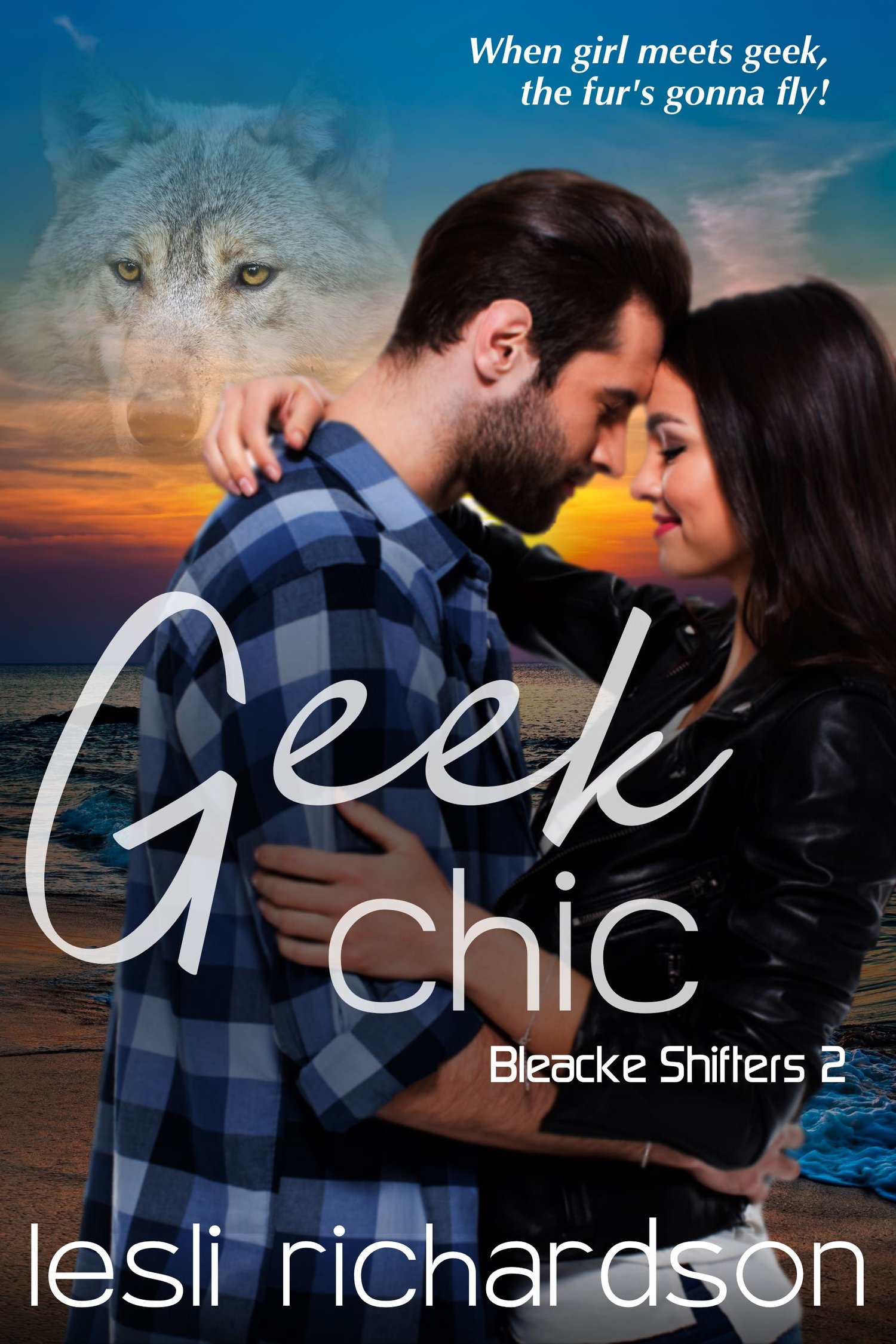 Geek Chic (Bleacke Shifters 2) [ebook]
(Ebook Version)
A wolf hasn't just met his mate…but his match.
Dewi Bleacke's life is complicated enough, between settling in with Ken, her new vegetarian mate, being the Targhee Pack's Head Enforcer, and trying to manage daily responsibilities running the extended pack council there in Tampa.
Oh, yeah, Dewi's brothers insist on her having a formal wedding.
But when long-time friend and Enforcer partner, Beck, finds his mate during an operation, Dewi feels guilty that he has to let her go or risk the completion of their mission. She makes it her responsibility to help Beck track her down.
Looks like the independent Namiyah Drexler won't be easy to get along with. Until Nami's family gets in trouble and she needs Dewi's help to save them. Adding insult to injury, Nami teams up with Ken to help plan the shifter wedding of all weddings.
Dewi would rather face a drug gang than wear a froufrou dress… or, she just might have to do both.
[MF, paranormal romance, urban fantasy, wolf shifters, Alpha heroine, geek cinnamon roll hero, IR (BWWM) romance between secondary characters, HEA]