Hacking Creativity - Book + App
On Sale
$14.99
Creativity has a key role in language learning and language use.  The ability to be creative is essential for the spontaneous production of language during conversation, but too often the language practice activities used in the classroom require little imagination or personalisation from the students.
The activities and exercises in this book are designed to address this problem by giving students the stimulation and opportunity to unlock their imagination and engage with language at a deeper and more personal level.
Part 1 looks at a range of teaching techniques
that you can use in any lesson to help develop your students' creativity.
It also includes some suggestions, examples and easy exercises for applying these in the classroom.
Part 2 is a collection of 30 structured activities.
These include step-by-step instructions as well as example digital materials that you can use in the classroom.
Part 3 is a collection of digital tools and applications
you can use with your students to help them use their creative skills to make and share digital artefacts with others around the world.
I hope you and your students will find this book an enjoyable and useful accompaniment for your everyday teaching.
Now you can also access the book as an app. This makes it easier to use the materials in the classroom and browse through the content on your mobile device.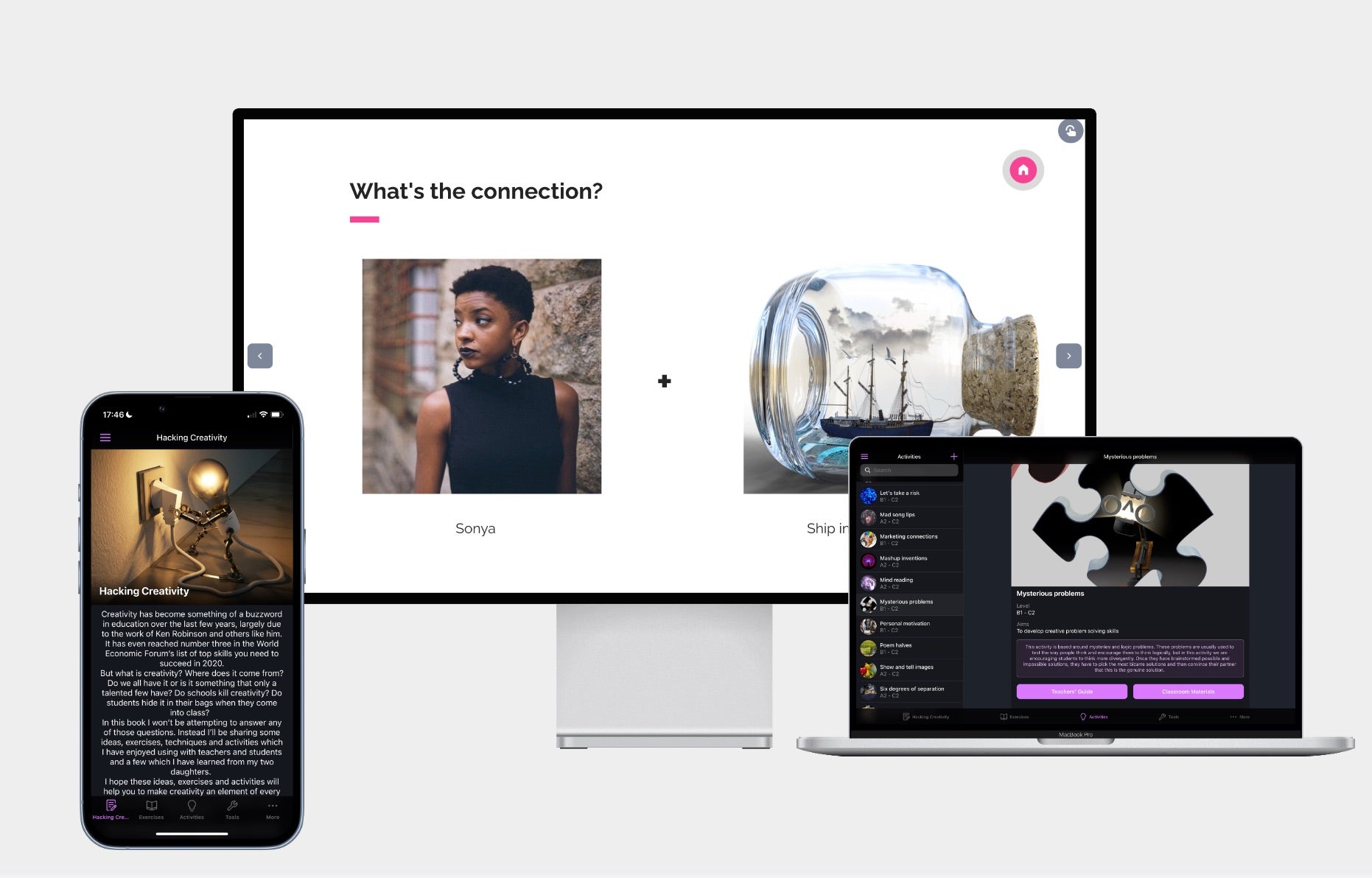 When you buy this product, you get a 150 page PDF version of the book + a guide for how to install the app.