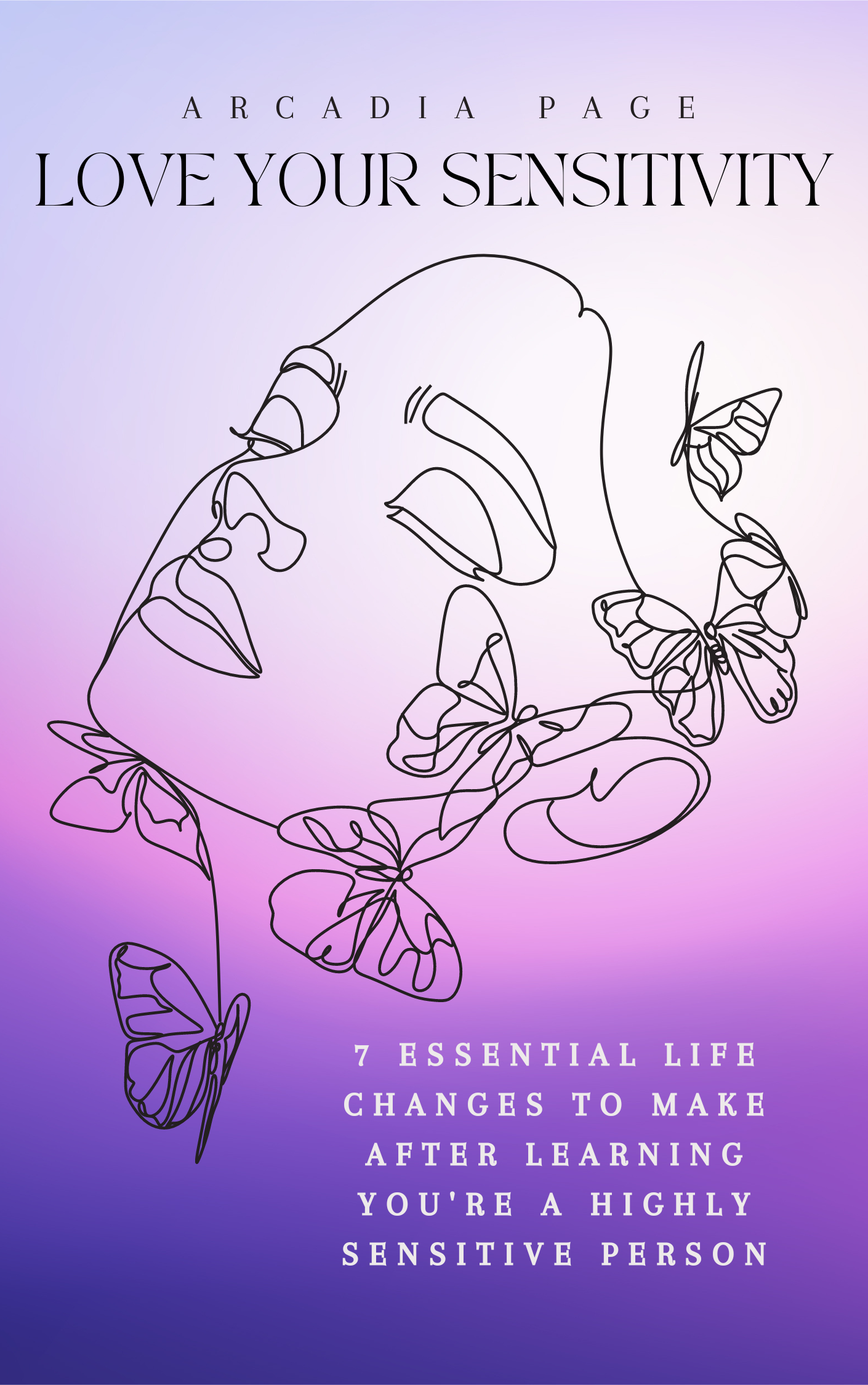 Love Your Sensitivity:7 Essential Life Changes to Make After Learning You're a Highly Sensitive Person
On Sale
Pay what you want:
(minimum $2.99)
Preview
This book is available
at your favorite retailer
, but I recieve more of the royalites when you buy directly from me. ❤️
---
Stop hiding and undervaluing your sensitivity.
Be authentic about what you personally need as a highly sensitive person.
Make space to rest in a world that wants to keep "hustling."
Let self-care become a practice of self-healing.

These are all things that I wish I was told when I first found out that I was a highly sensitive person.
Although I knew my sensitivity was something to be proud of, in reality, the way I treated my sensitivity showed that I was holding on to a lot of shame. I still didn't fully understand or respect it. Unfortunately, for me, it took experiencing a health crisis to truly accept being an HSP. However, lucky for you, you don't have to experience the pain I did.
In this candid and actionable book, I'm sharing the life changes I wish I had made when I discovered that I was an HSP.  In this book I share how to:
Know the signs of undervaluing or ignoring your sensitivity
Embrace rest in a work and hustle obsessed world
Let go of physical and emotional stress in a way that honors your sensitivity
Although this is for all HSPs, I've also included resources that have helped me to find more stability as a high-sensation seeking HSP.
I hope this book will help you love your sensitivity in a simple, practical, meaningful way every day.
If you're in need right now and can't afford this book, please help yourself to a free community copy at
itch.io
while supplies last!