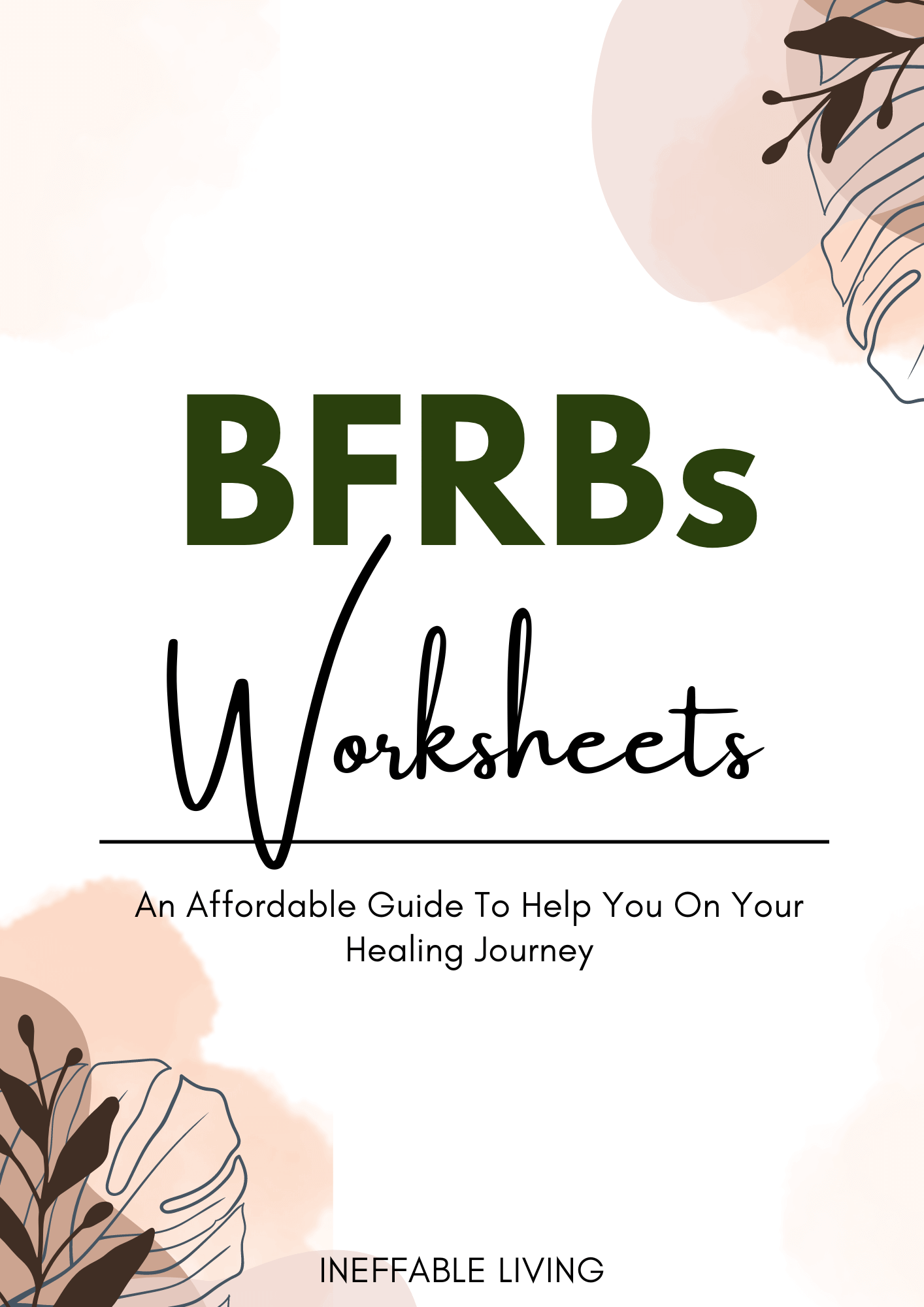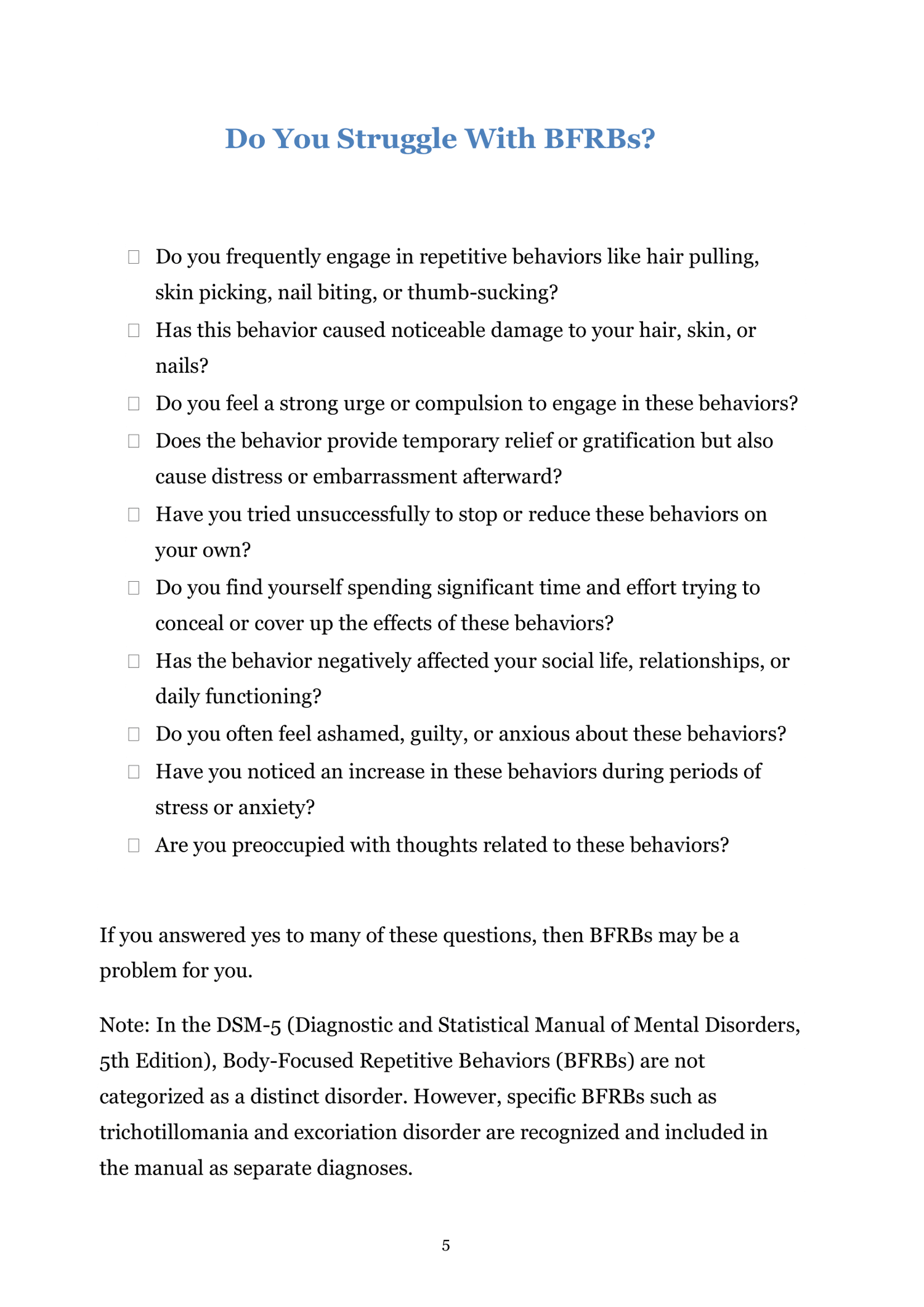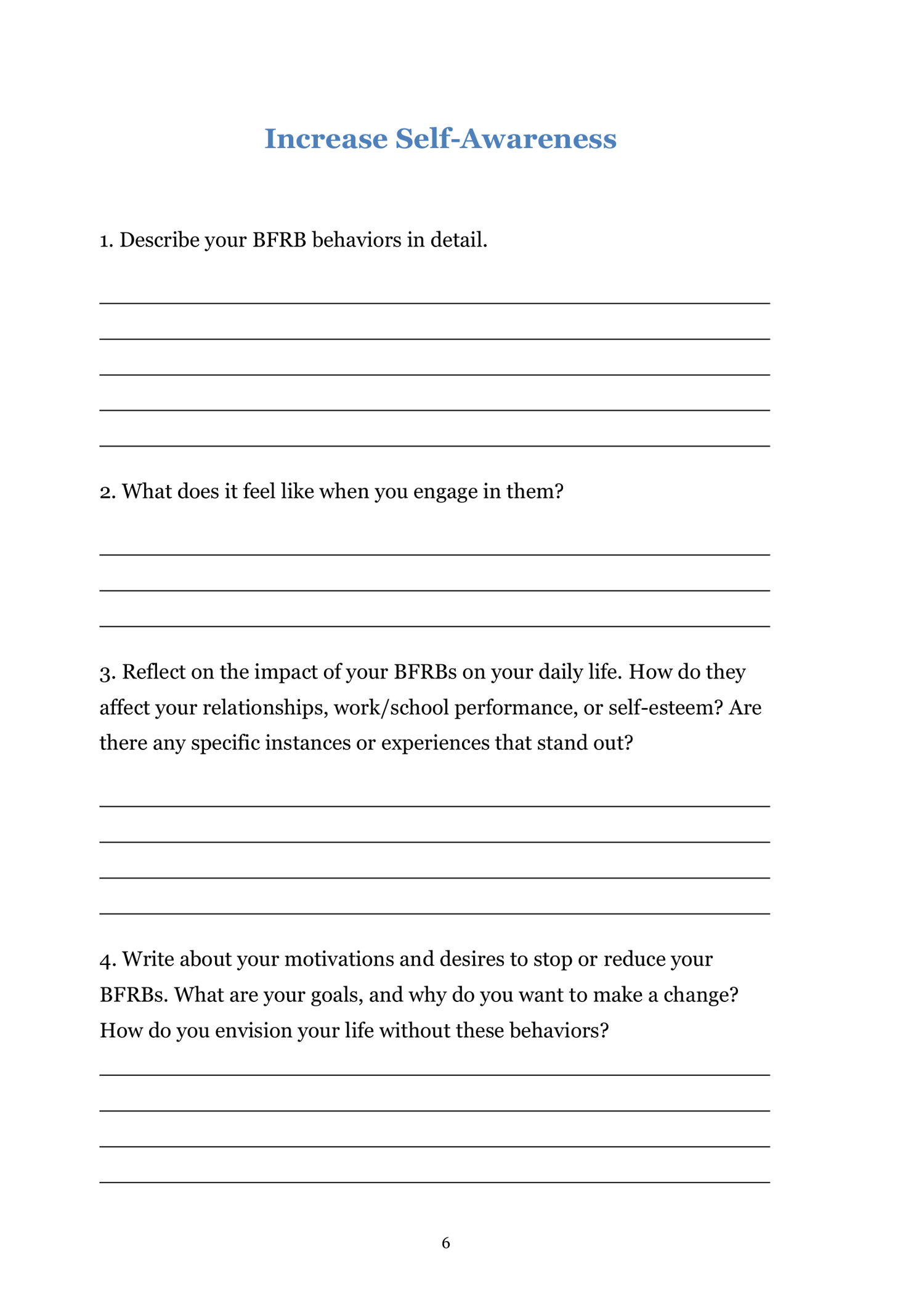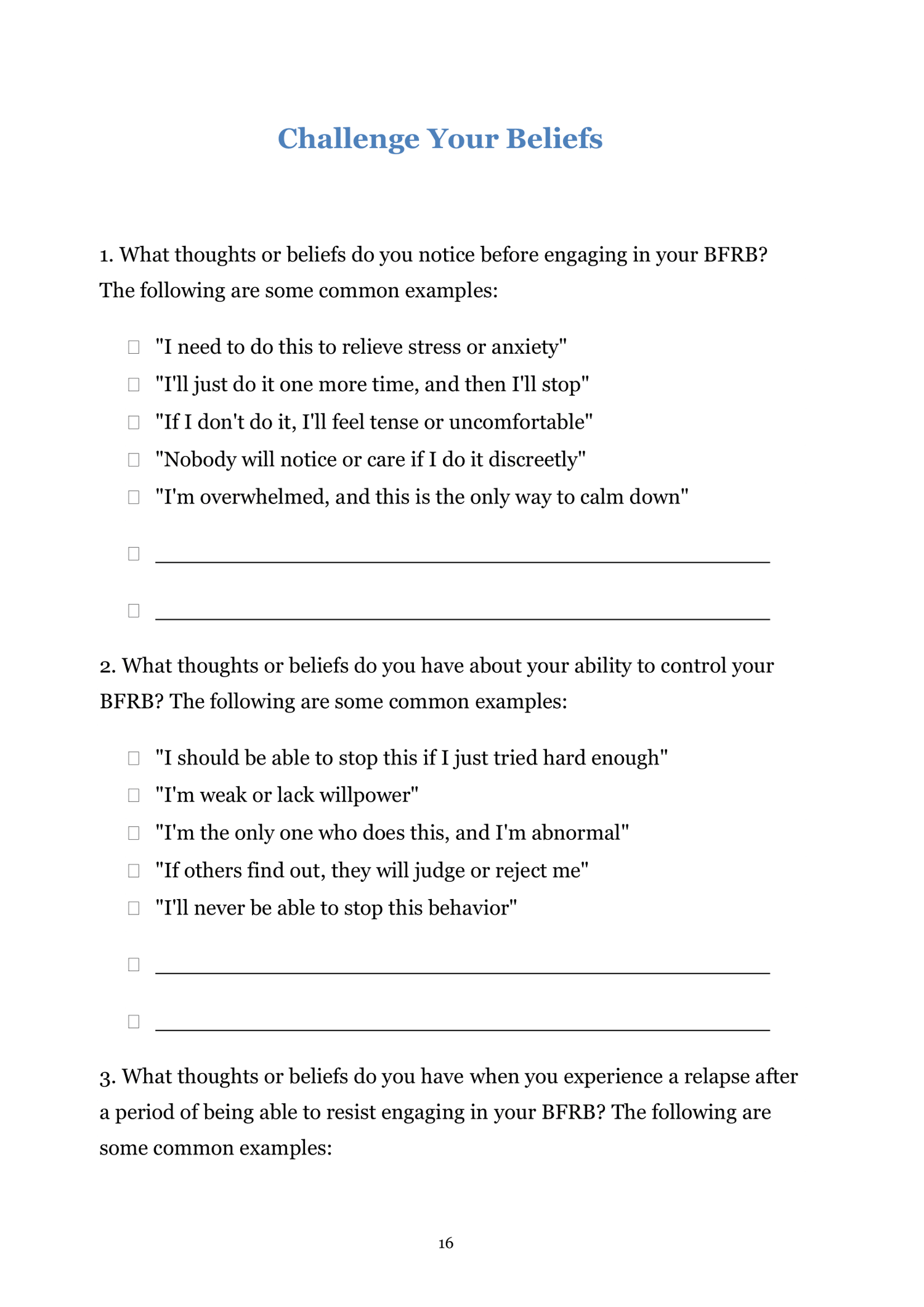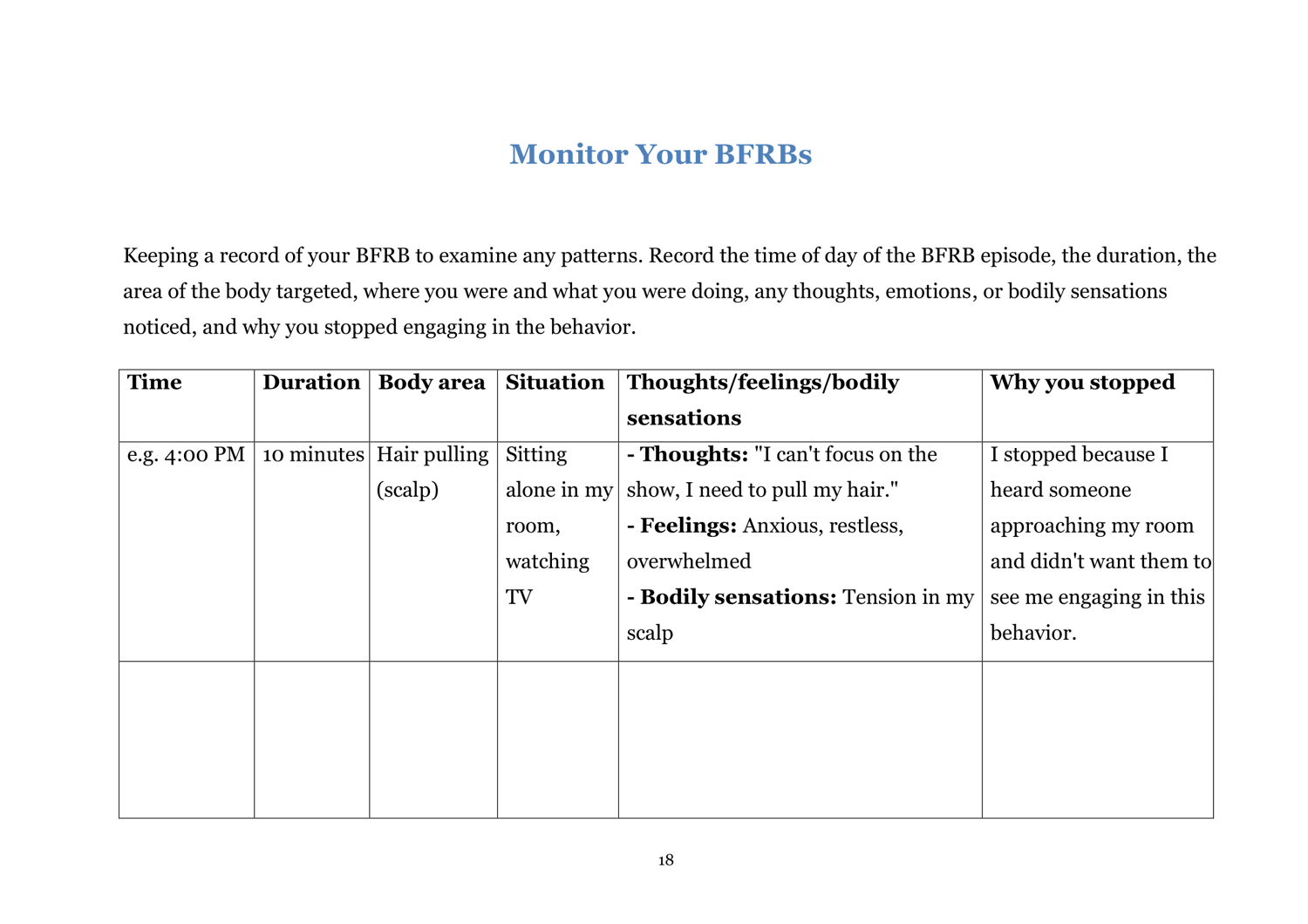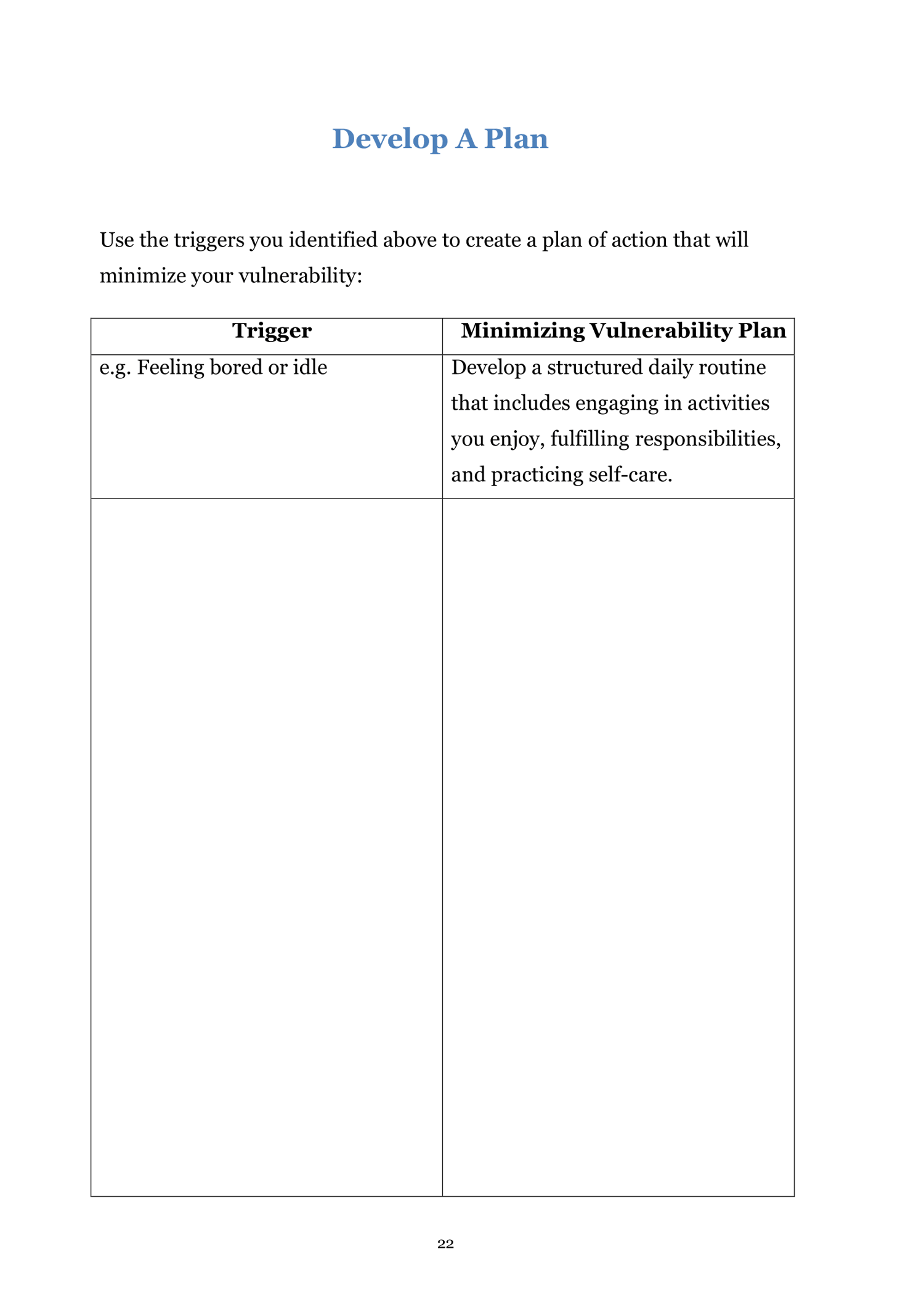 Body-Focused Repetitive Behaviors Worksheets (Trichotillomania, Skin Picking, and Other BFRBs)
On Sale
Learn How To Free Yourself From Body-Focused Repetitive Behaviors
Do you frequently engage in repetitive behaviors like hair pulling, skin picking, nail biting, or thumb-sucking?
Does the behavior provide temporary relief or gratification but also cause distress or embarrassment afterward?
Have you tried unsuccessfully to stop or reduce these behaviors on your own?
Have you noticed an increase in these behaviors during periods of stress or anxiety?
If so, body-focused repetitive behaviors may be a problem for you.
Common body-focused repetitive behaviors may include:
Hair pulling (Trichotillomania)
Skin picking (Dermatillomania)
Nail biting
Thumb sucking
Tooth grinding (Bruxism)
+30 Pages of activities and prompts to help you free yourself from Body Focused Repetitive Behaviors.
WHAT IS INCLUDED?
What Are Body-Focused Repetitive Behaviors (BFRBs)
Do You Struggle With BFRBs?
Increase Self-Awareness
A Letter to Your BFRB
Stages of Change
Building Motivation
Mindfulness for BFRBs
Challenge Your Beliefs
Monitor Your BFRBs
Identify Triggers
Develop A Plan
Create Physical Barriers
Habit Reversal Training
Practicing Healthier Coping Mechanisms
Release BFRB Shame
Give Your Inner Critic Time Off
Practice Positive Self-Talk
Practice Self-Compassion