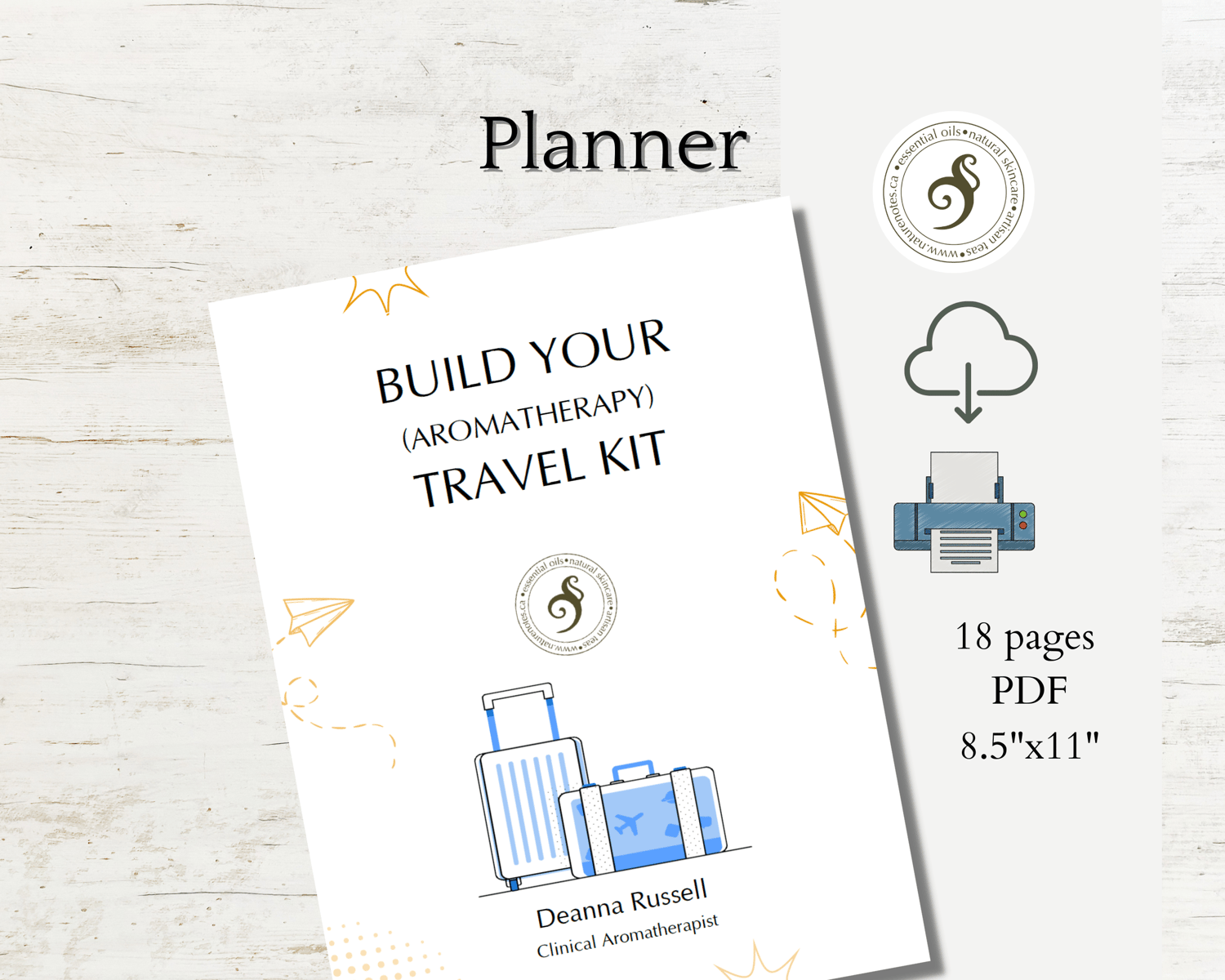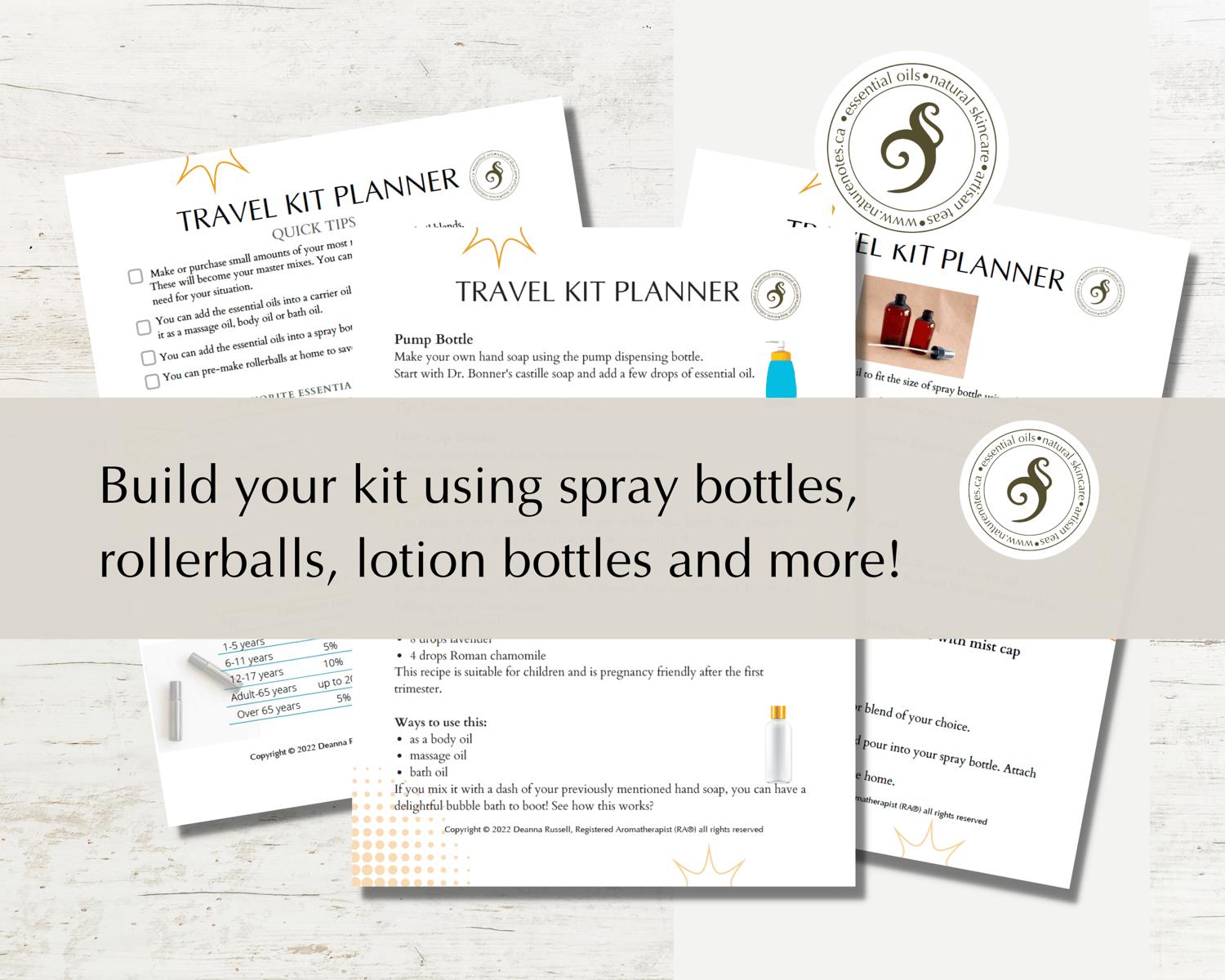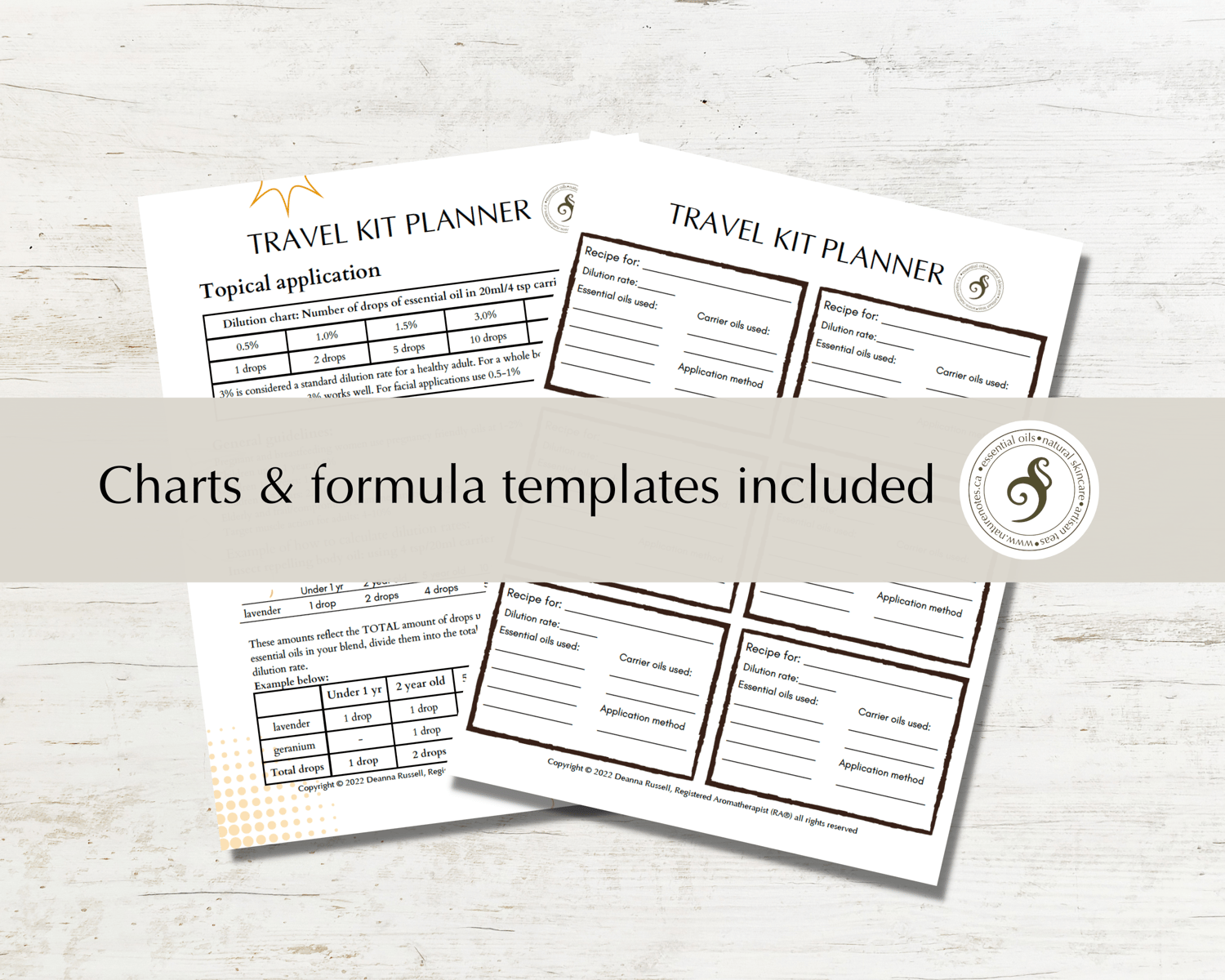 Build your aromatherapy travel kit
Planning a trip?
Learn how to customize an aromatherapy based travel kit for your next adventure, whether it's close to home or across the globe.
********
This guidebook contains information on:
✅ what to include in your aromatherapy travel kit
✅ how to make items for your kit
✅ suggestions on ways you can use the items in your kit
✅ recommended essential oils for travel are also included
✅ Quick essential oil safety guidelines
You can prepare items in advance, or have supplies available on hand during your trip, or a combination, depending on the space you have available. Many of the DIY items will do more than one job. You'll be able to make decisions about what to prepare and pack based on your destination and your needs.
********
This guidebook contains:
✅ checklists for supplies (to keep you organized)
✅ "blank" printable formula cards that you can copy once and then reuse many times
✅ Recommended essential oils and hydrosols for travel
✅ Calculation and dilution rates table and guidelines
✅ Items needed for your travel kit
✅ How to prepare items for your travel kit
The suggested supplies are compatible with most air travel requirements, but please confirm with your local region before heading out.
********
What is NOT included:
The materials and supplies needed to make your kit are NOT included. This is a digital product for printing off so you can make what you need and want.
********
Number of pages: 16, letter size 8.5"x11"
File format: pdf download