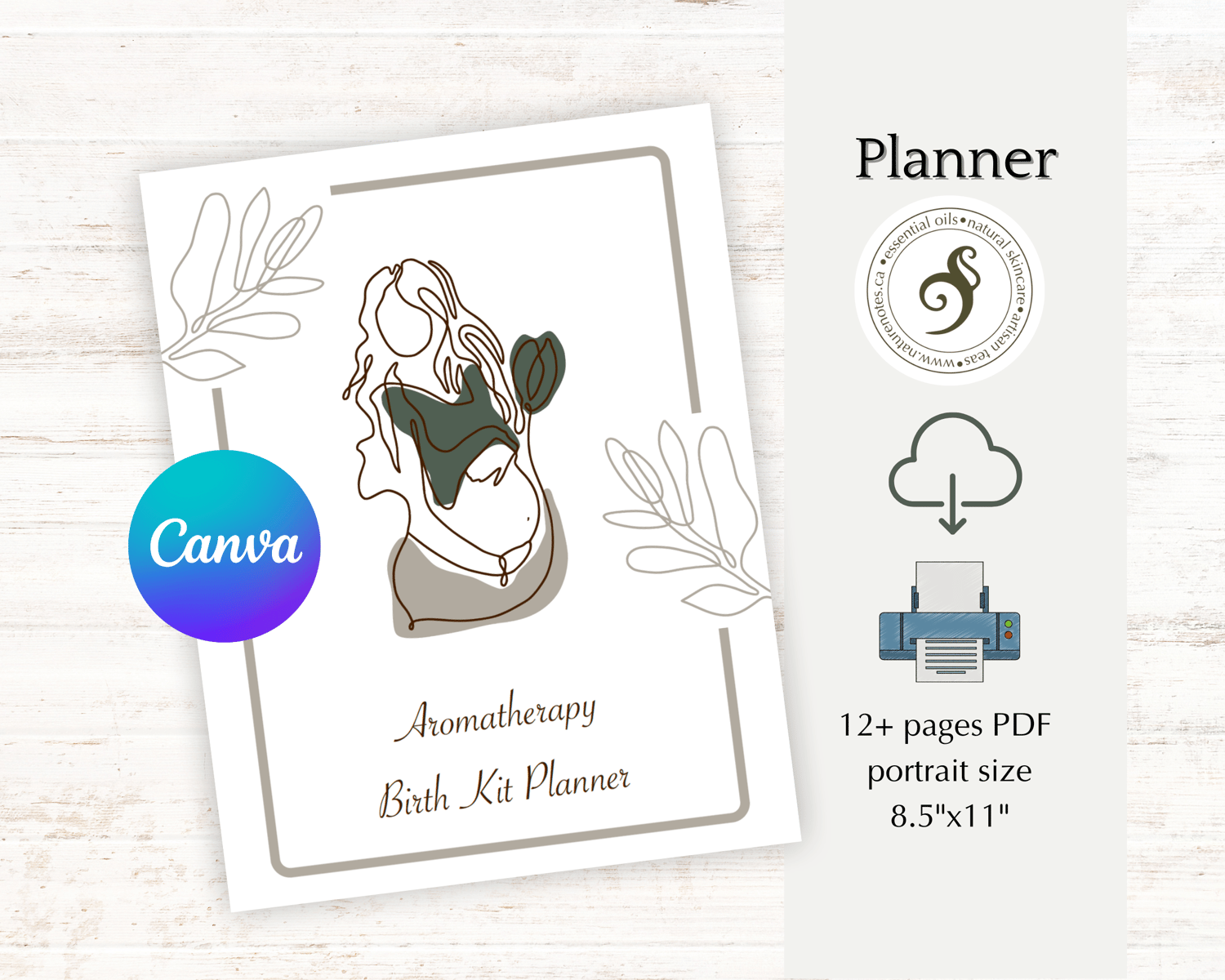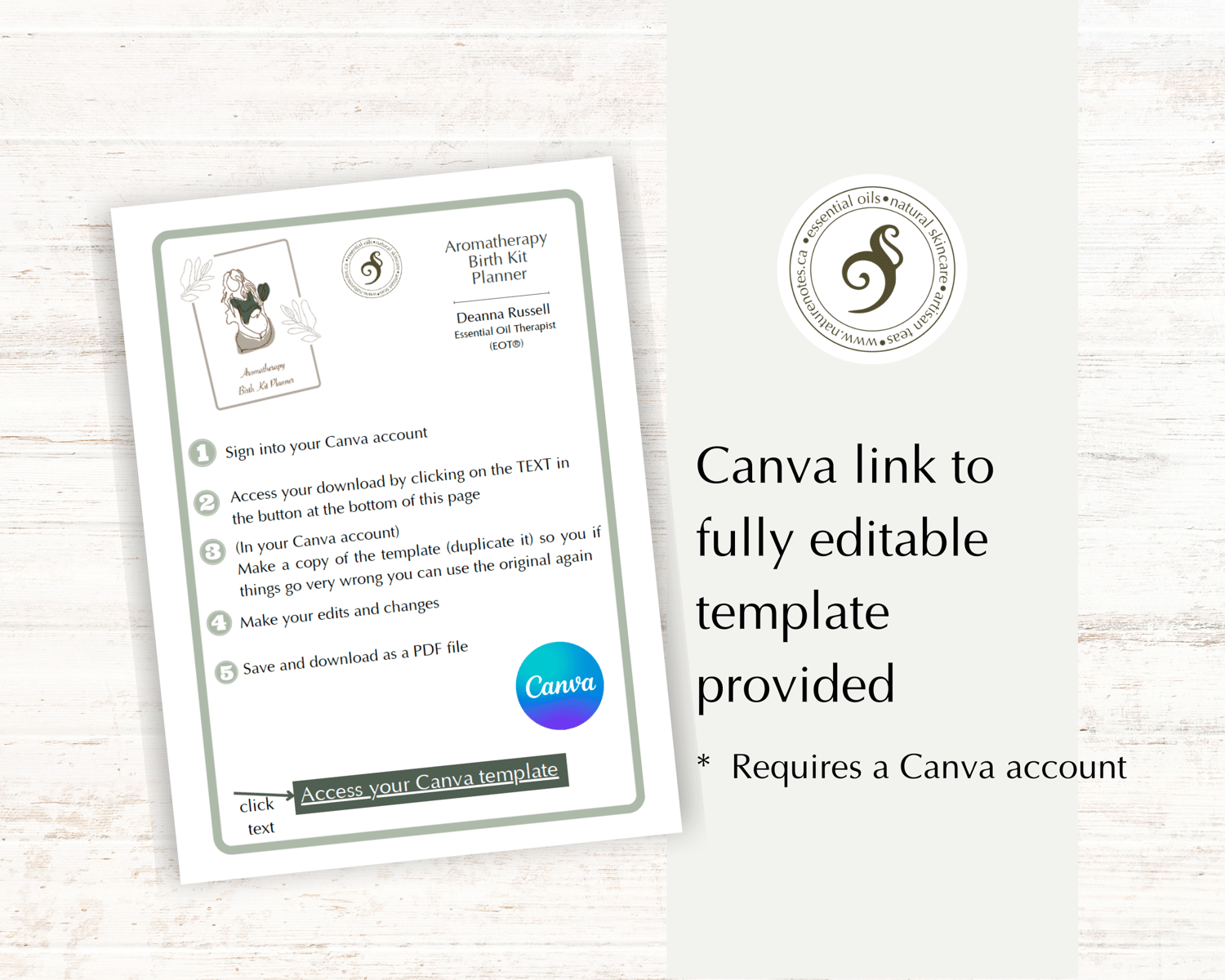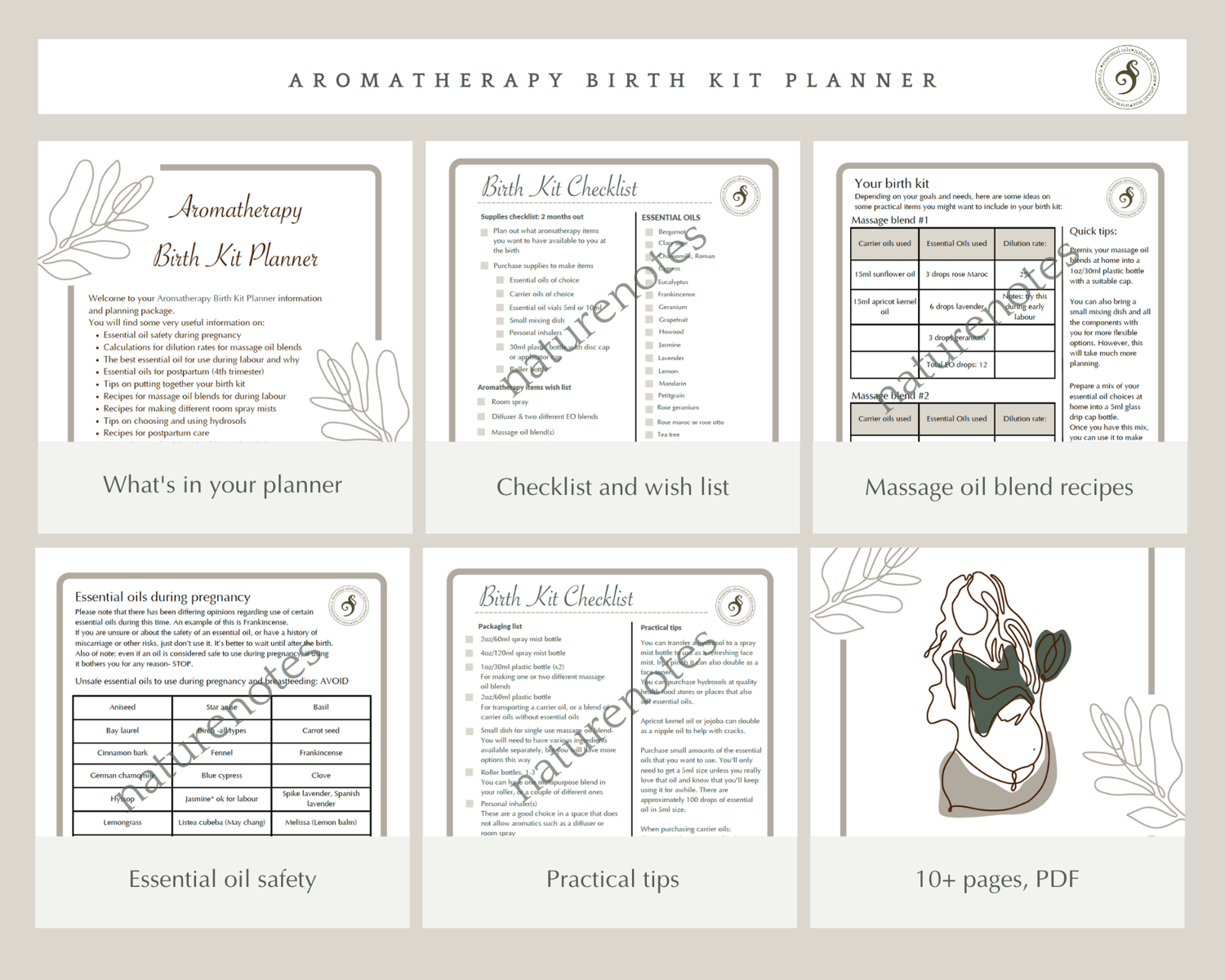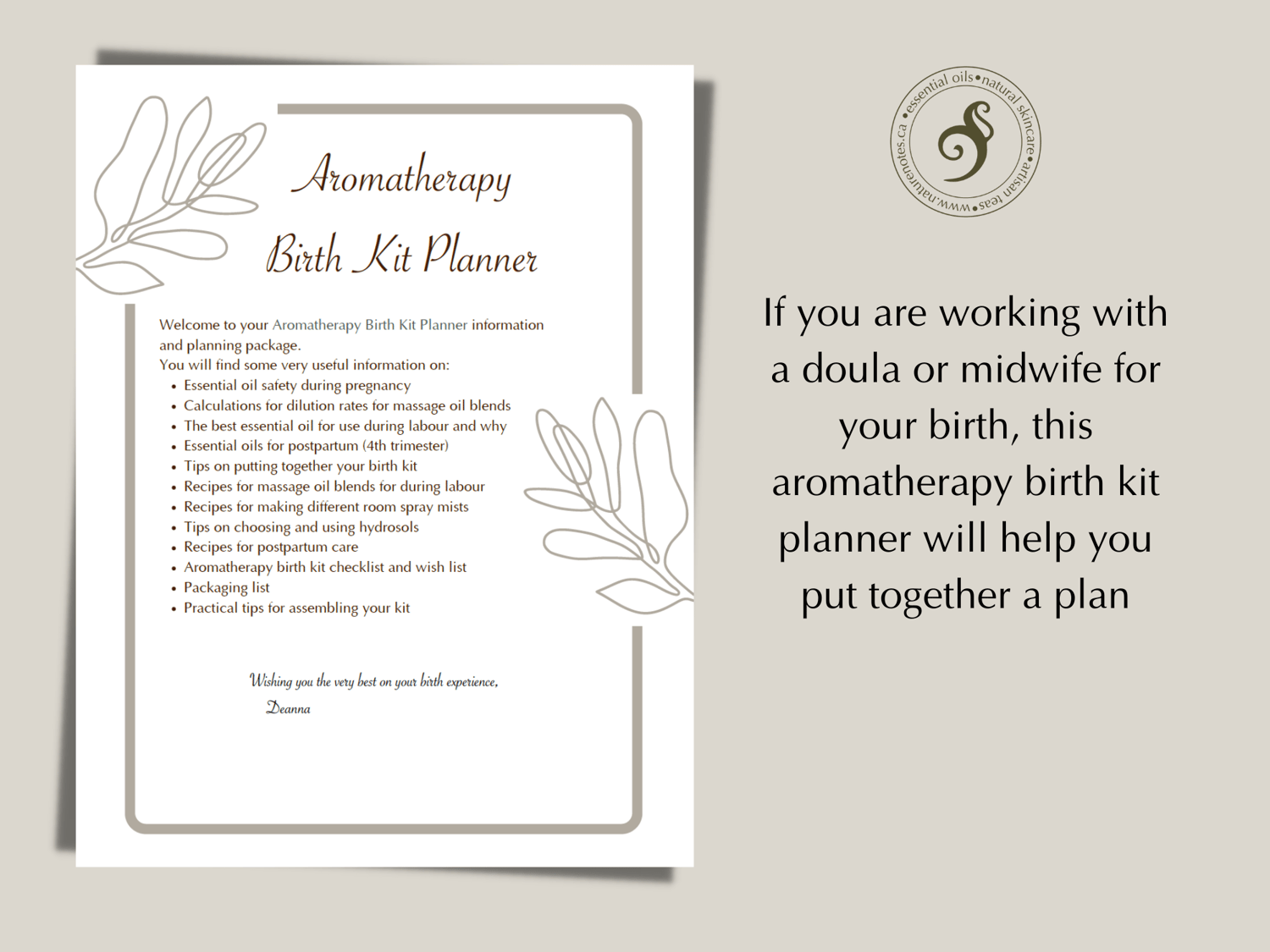 Aromatherapy Birth Kit Planner
Looking for natural ways to bring some comfort and practical help to your birth experience? Or are you a doula or midwife?
This birth kit planner is also very useful for planning home births.
This Aromatherapy Birth Kit Planner helps you make a birth plan that incorporates suitable essential oils, carrier oils and hydrosols.
The planner is helpful for:
expectant parents
doulas
midwives
nurses
********
Resource tools:
The birth kit planner includes:
🌿 checklists
🌿 recipes for massage oils blends
🌿 essential oil safety during pregnancy
🌿 dilution rates for essential oils
🌿 postpartum care recipes and more.
File format:
PDF 12+ pages
Note: This is a digital product and you will not receive a physical product.
UPDATED! This product now includes a fully editable Canva template so you can either print off your planner, or make changes as you need.
********************
Want more information on essential oil profiles especially suitable for labor, delivery and postpartum?
Check out the Duo pack: Includes both the planner + essential oil profile collection
********
Returns & exchanges
I don't accept returns, exchanges or cancellations, but please contact me privately if you have any problems with your order. My goal is to ensure that you understand what you are getting and are happy with your purchase.
Remember- behind every Etsy shop there is a real person who is ready to help you.
********
Terms of use
************
This product is for your own use only. Please do not share it with your friends and family.
This product is copyrighted by Deanna Russell and may not be copied or reproduced.