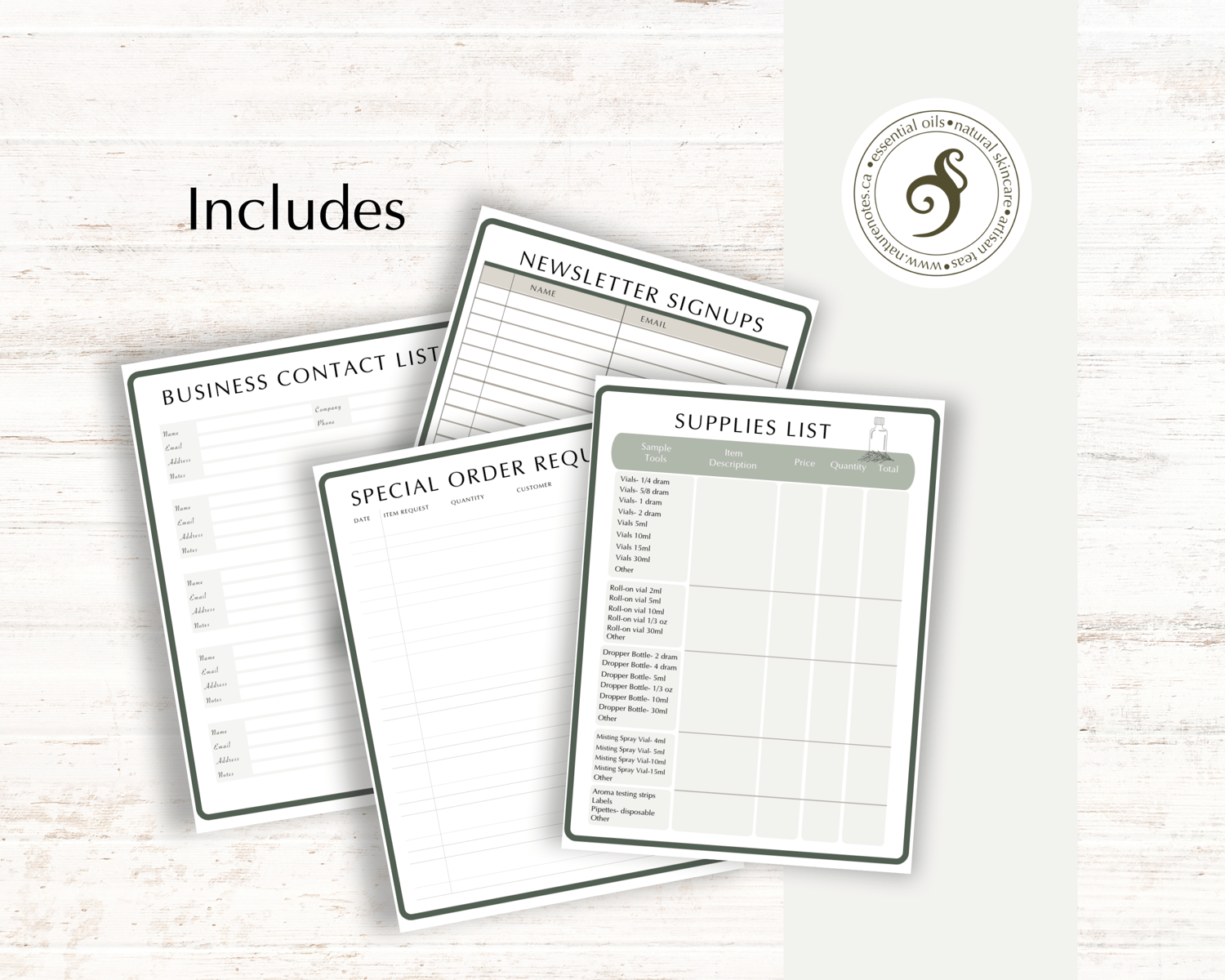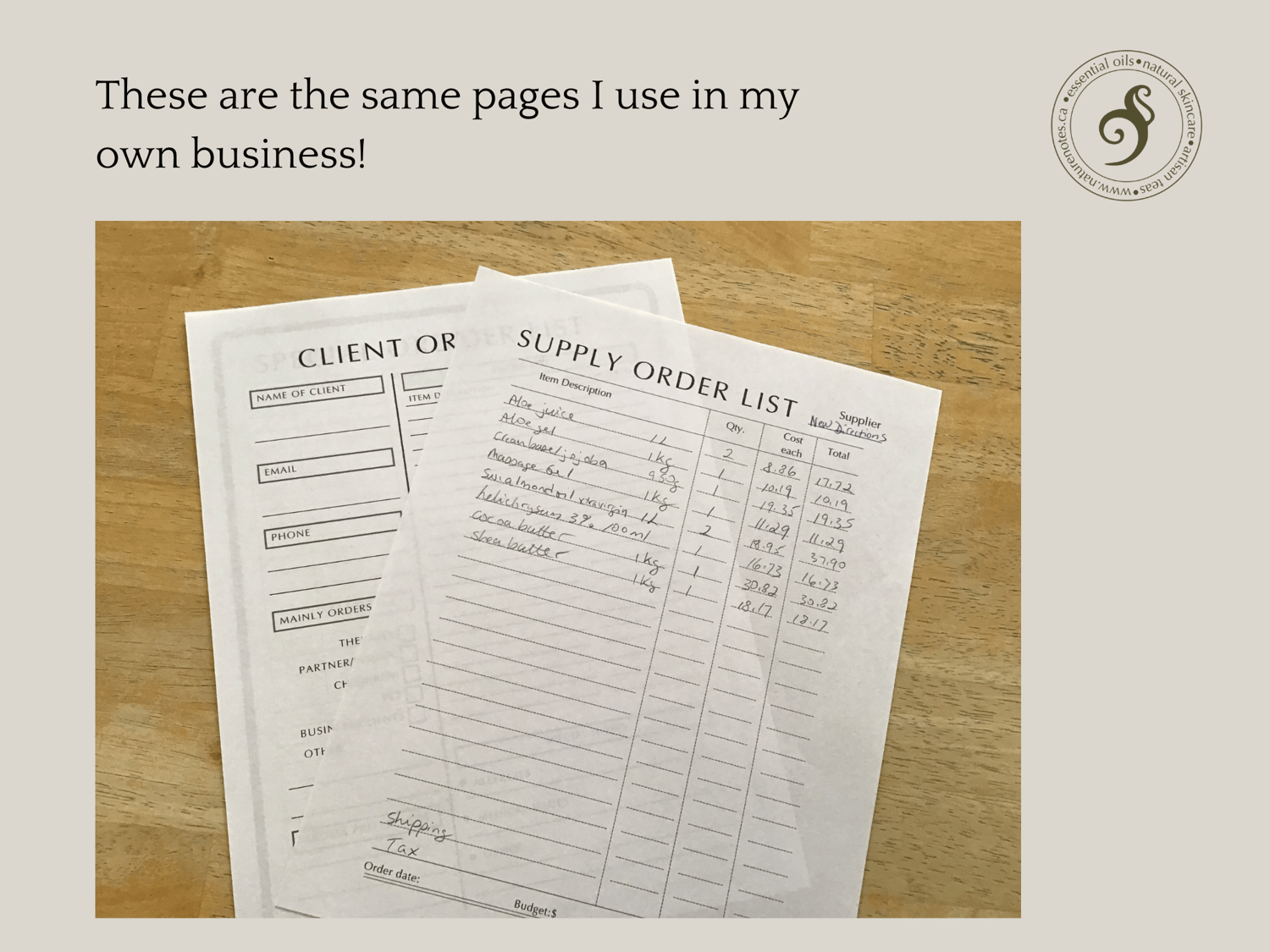 Essential oil business toolkit (worksheets)
Interested in essential oils marketing and creating or building your own essential oil business?
This essential oils business planner will help you get and stay organized!
This 16 page PDF file is designed especially for the essential oil small and home based business.
It's perfect for:
🌿 Wellness advocates
🌿 Makers of natural products for sale
🌿 Aromatherapy consultants
🌿 Essential oil coaches and reps
********
What's included with your instant download package:
🌿 Access link to the fully editable Canva template for this product
🌿 Business contact sheet (2 pages) Keep track of potential clients and customers with this template.
🌿 Newsletter signup sheet (2 pages) Bring this with you to in person events to build your customer base.
🌿 Supplies list specific to essential oil industry (2 pages)
🌿 Special order/custom order request sheet- I use this all the time to keep track of what people are asking for!
🌿 Client order list- If you have certain customers that place orders regularly, this will help you keep on top of valuable information.
🌿 Promotion tracker sheet- Use this sheet to keep track of products that you give away as promo. Not only does this help you for tax purposes, it also provides a good followup reminder.
🌿 Supply order list- Another extremely useful page! Use it the first time to plan out your orders form your suppliers and then keep the lists in your business binder to track cost increases. 
🌿 Social media stats page- Understanding where our social media audience is will help you focus on platforms that make sense for you. This summary page covers 1 year.
🌿 Expenses tracker- Tip: use the page 12 times for the year by making enough copies ahead of time. You can keep track of how you pay for your expenses, and may notice which suppliers you use the most, too.
🌿 Sales tracker- You can use this page a couple of different ways, using the flex column provided (it has a blank header). This way you can use the same sheet to track different revenue streams.
🌿 Sales summary page- Divided into quarters for the year, so you can make any remittances to the government on time more easily. It also will give you a snapshot of how your revenue goals are coming along.
🌿 Expenses checklist for taxes- I've made this to help make filing taxes quicker and easier. If you know what the expense categories are, it makes a HUGE difference. There may be slight differences in your country, but they should be generally similar. Your book keeper and/or accountant can also guide you to specific categories.
********
Click the BUY NOW button to get access
********
This product is for you to use for your own business- if you have friends, please send them here to get their own package :)
Note: this is a digit product and you will not be sent a physical product.
********
Returns & exchanges
I don't accept returns, exchanges or cancellations, but please contact me if you have any problems with your order. My goal is to ensure that you understand what you are getting and are happy with your purchase.