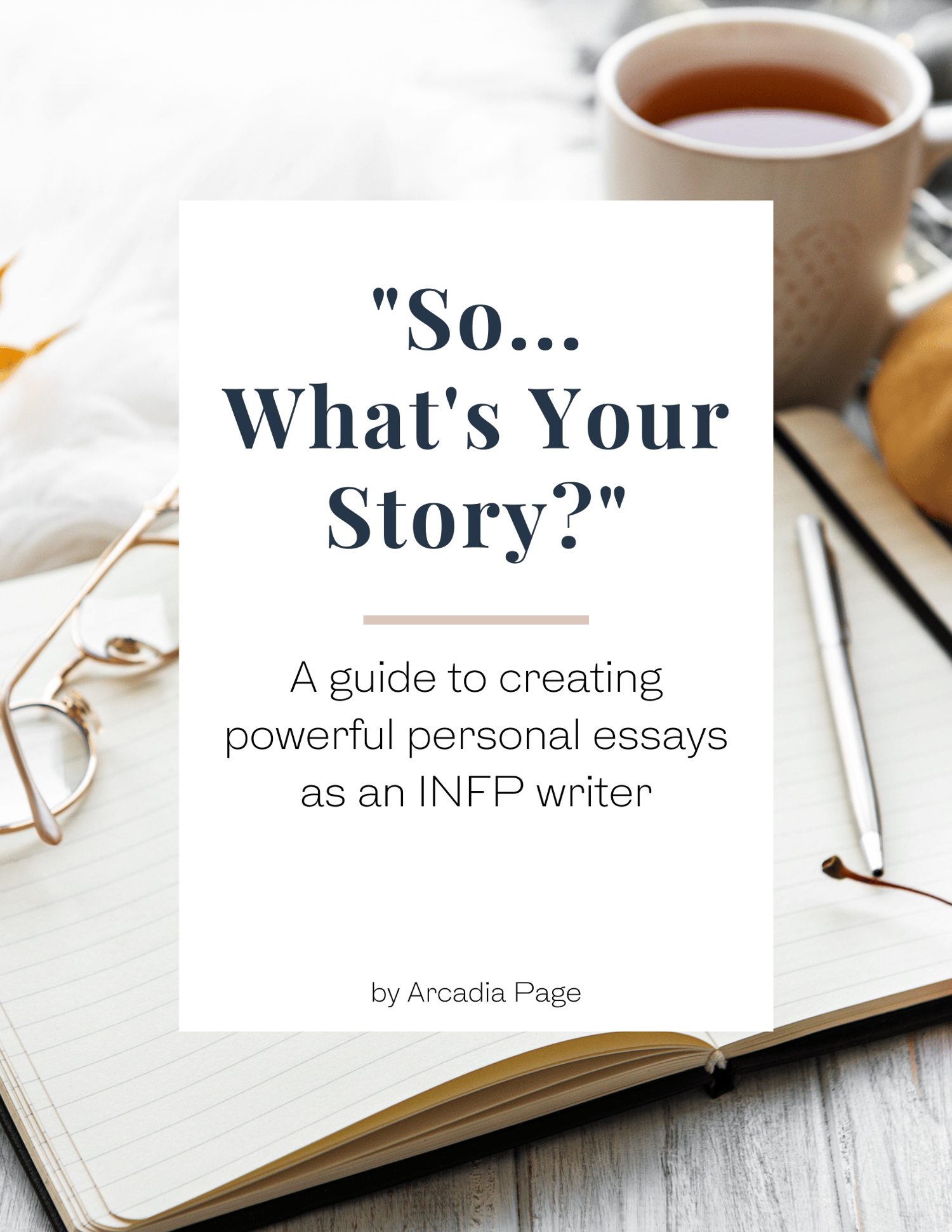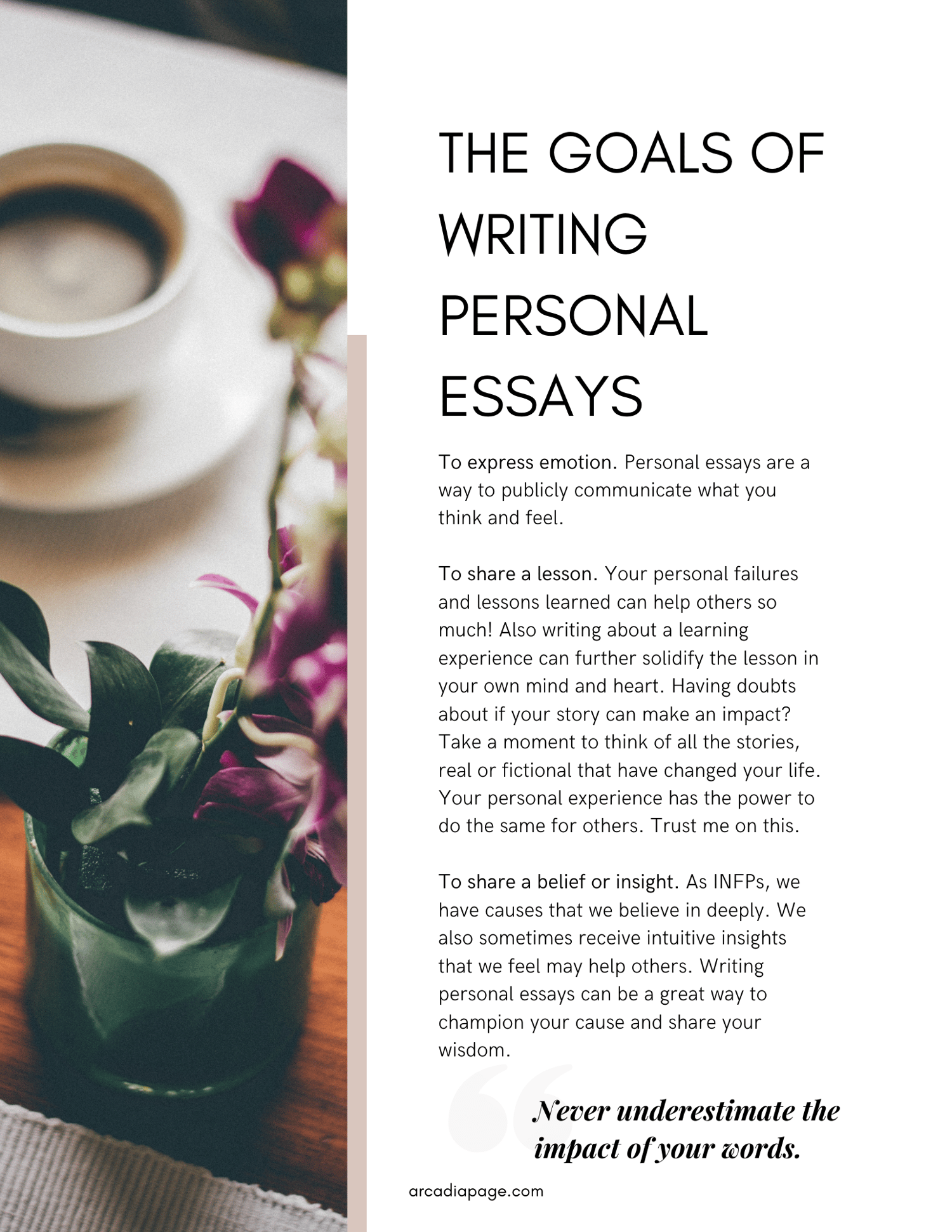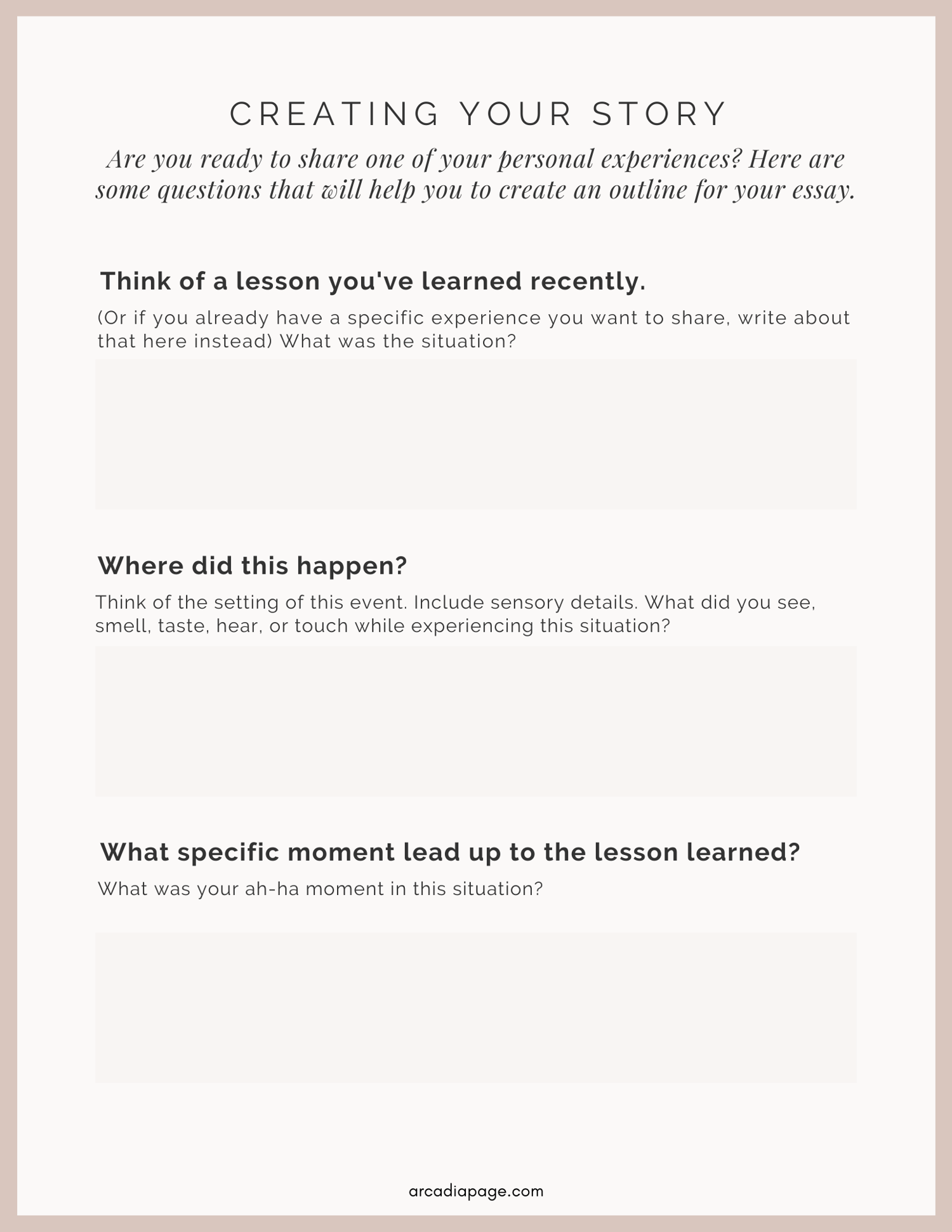 So...What's Your Story? A Guide to Creating Powerful Personal Essays as an INFP Writer
On Sale
A simple and free guide to writing personal creative non-fiction for INFPs
(If you like this, you may also like I Can't Help Being an INFP Writer: 100 Tips to Help INFP Writers Capture Ideas, Stay Motivated, and Overcome Problems )
Once upon a time, I used to believe that I was NOT a nonfiction writer.
Nonfiction writing is not for a person who is often lost in fantasy worlds, such as myself. That's what I used to think. But when I was facing some serious writer's and artist's block, I started sharing my story through personal essays, and that changed everything.
When sharing the lessons I discovered from life, I realized that everyday things still have power. I also began to experience deep self-discovery, and I became better at expressing myself in ways that made it easier for others to understand me.
Although I love fiction, as an INFP, writing the personal essay has helped me to grow the most. I found a new way to express my emotions and write from the heart. And in this 19-page guide, I'll be sharing how you can experience that for yourself through the art of personal essay writing. In this simple workbook, I share prompts that will guide you step-by-step in crafting personal essays.
I also include:
A checklist to help you edit your rough draft
Suggestions on how to share your personal writing with the world while maintaining your emotional safety. (Writing will always be joyfully challenging, but it should not be an anxiety trigger!)
I hope you'll find that writing personal essays aren't only a way to improve your INFP storytelling skills, but they also are great for learning more about yourself and taking your first steps into self-publishing and writing online.
Details:
19 Pages
8.5 x 11/Letter Sized