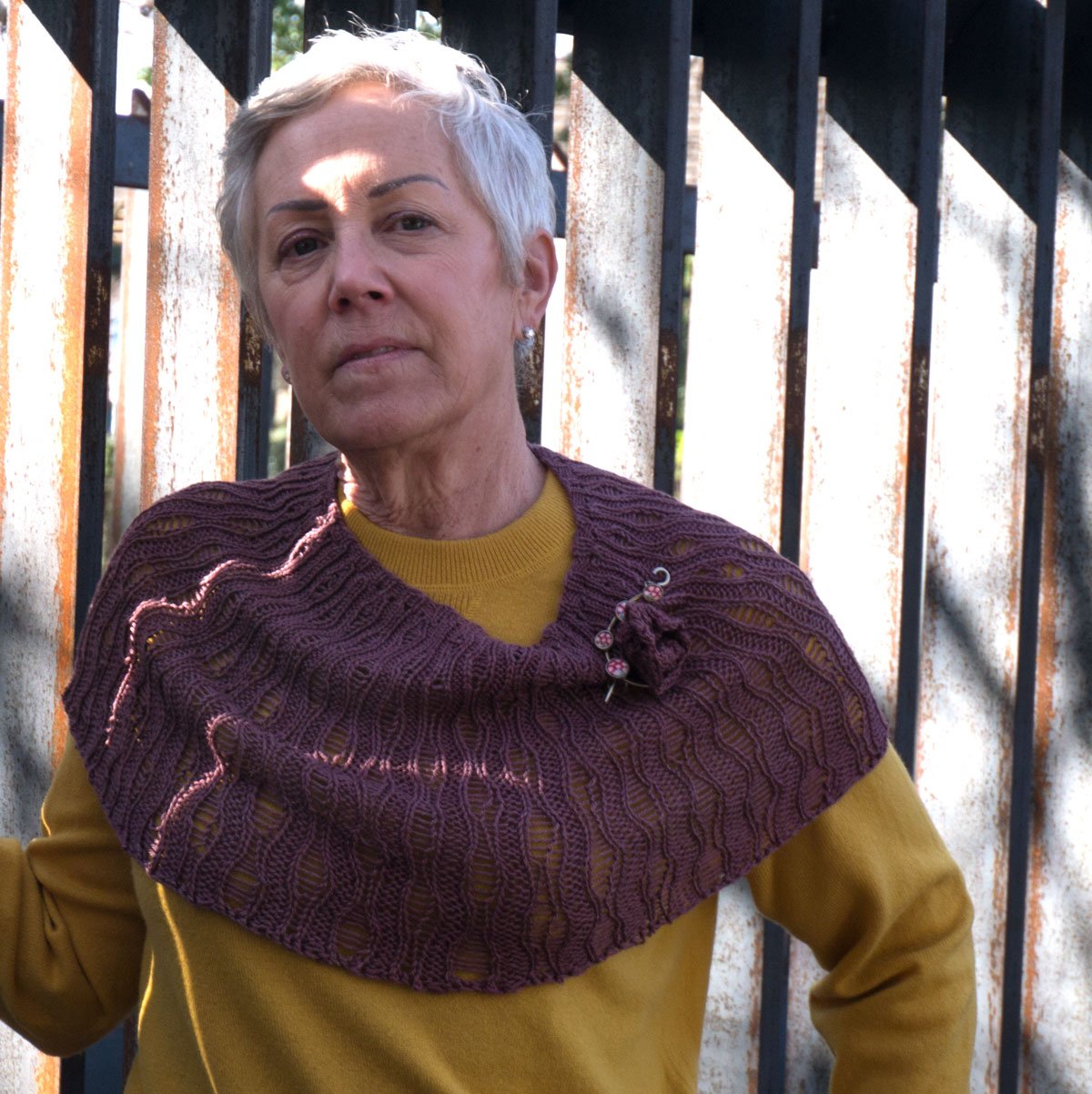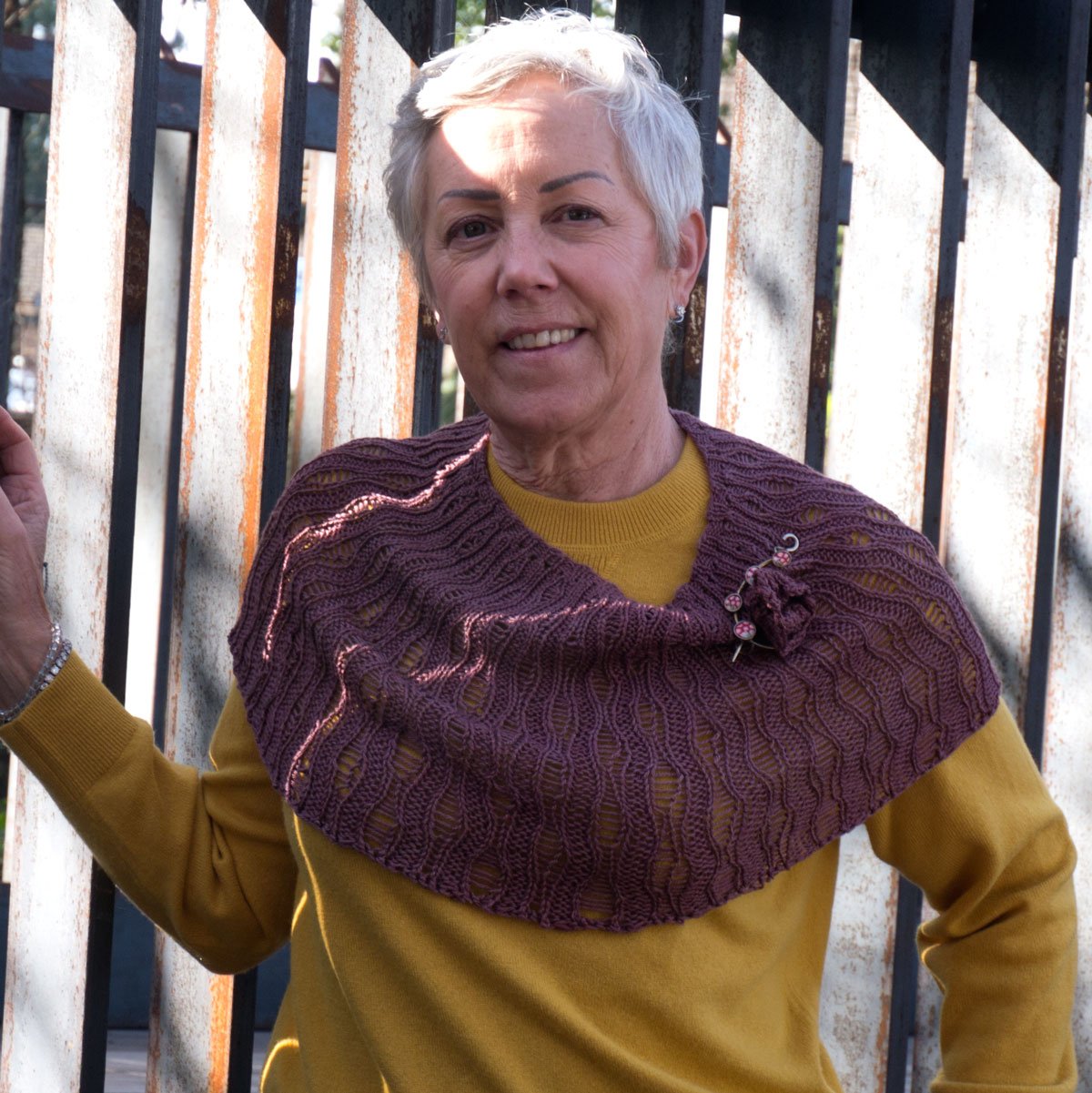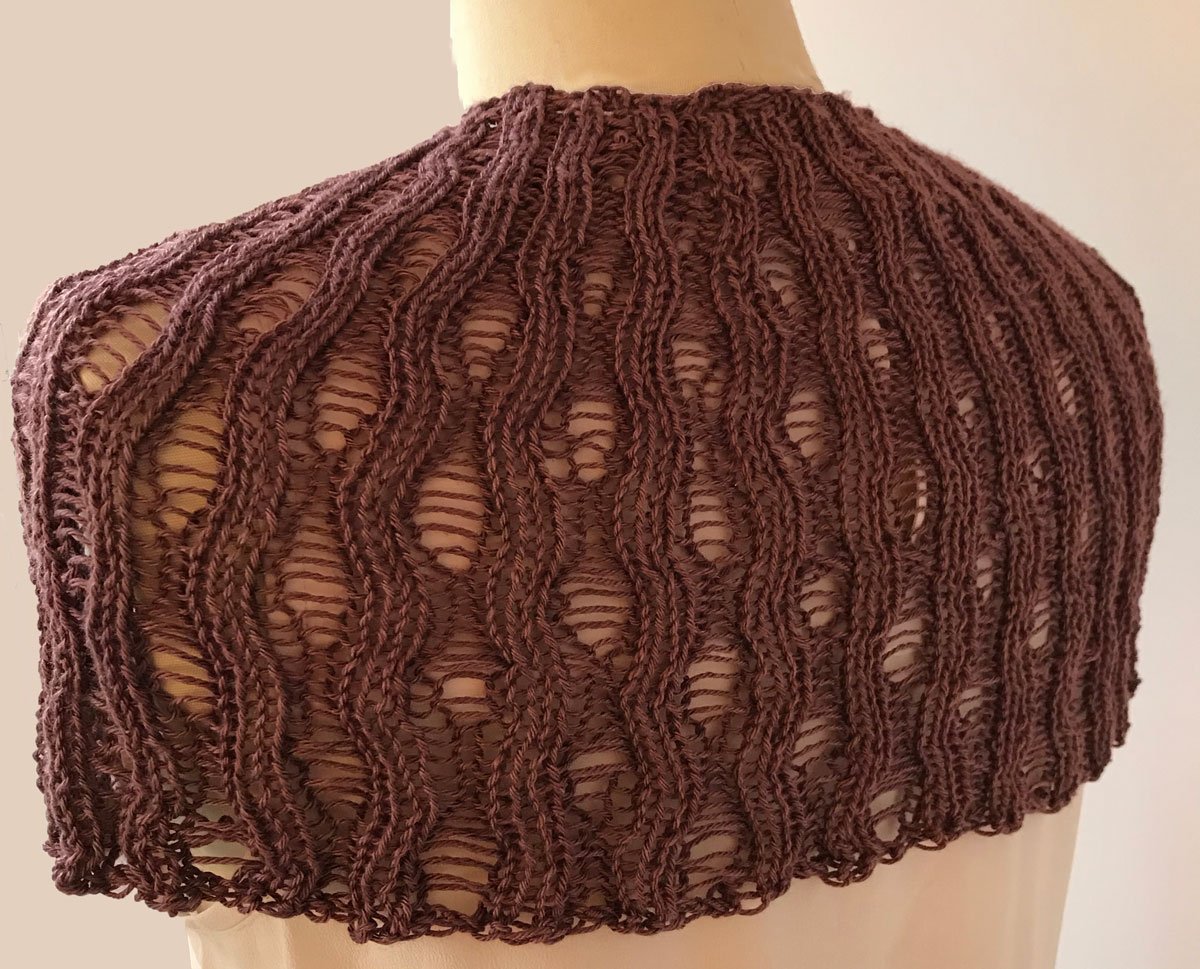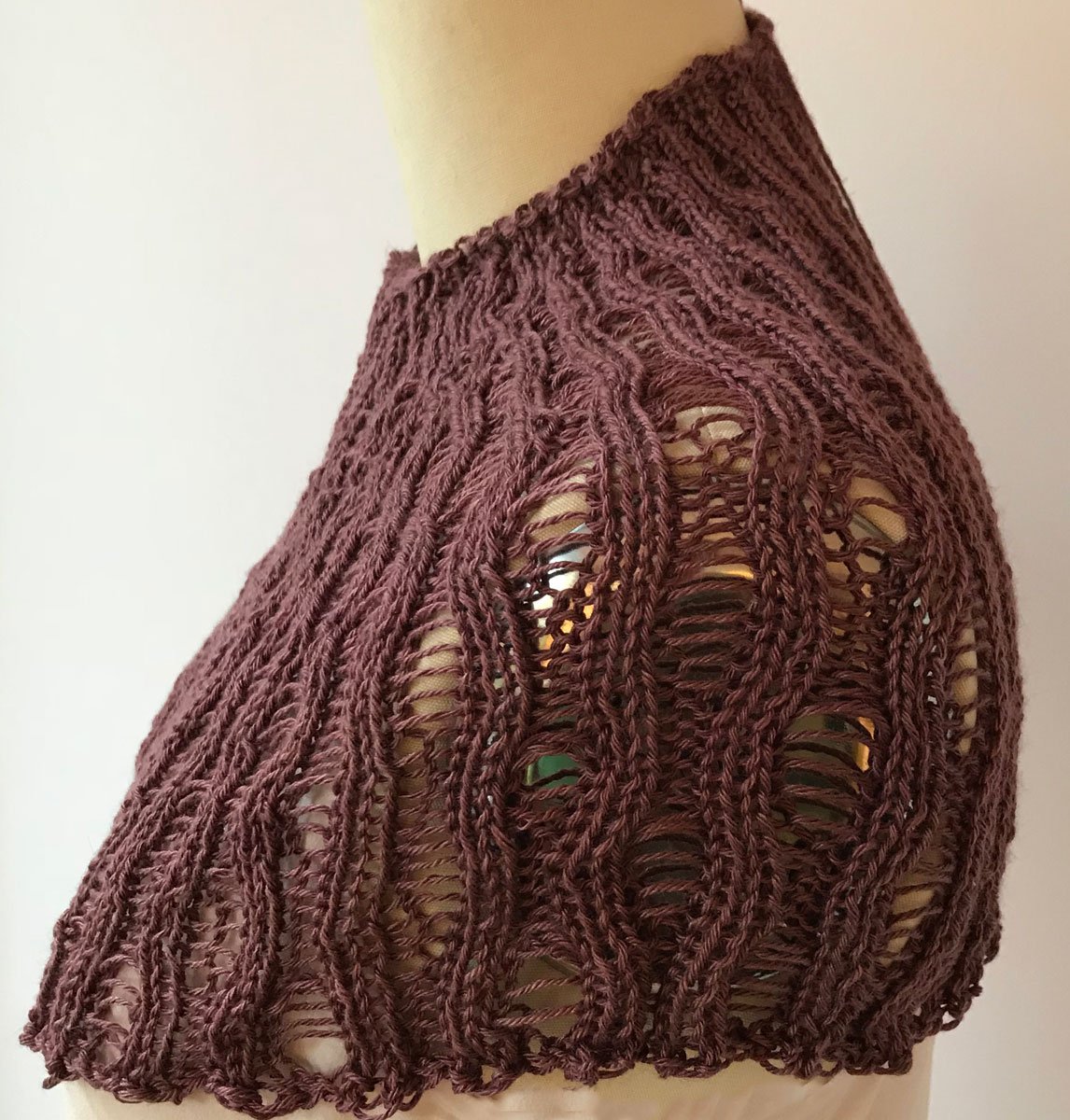 Kaikoura Cosy in 11 sizes!
On Sale
$8.00
Kaikoura Cosy was first created and made on the South Island of New Zealand. It is lovely to wear, lovely to knit, and you are likely to want to make another Kaikoura Cosy!
1.  What is a Cosy?
A Cosy is like a tea cosy–it fits over your shoulders and keeps you warm!  Generally, it ends somewhere around the underarm break and the elbow, but there is no armhole.  It is kind of a closer fitting, shorter, more fashionable, poncho.
Since a Cosy is like a tea cosy it is done as a pullover. A Cosy can be worked from the bottom up, or top down. The Kaikoura Cosy is knit from the top down. Generally done in the round, a Cosy could be done flat and sewn, but if it is open then it is a wrap, a capelette, or a shawlette.
2.  Will Kaikoura Cosy Fit Me?
One of the nice things about Kaikoura Cosy, and working from the top down, is that you can actually test it as you go.  If you are working a size larger than a size S (look at my sizing charts), you will want to have more than 50g of yarn.  The size M sample used approximately 200 yds (183 m) of Thoreau (including the swatch), but I'd get the second skein anyway. If you are busty, you may want more length, so again, you will need more than 50g/200 yds (183 m). I'll be happy to help anyone make decisions. If in doubt, buy that extra yarn!  The Kaikoura Cosy pattern contains sizes XXS through XL, and 1X through 5X.
3.  Knitting the Kaikoura Cosy
Time
 Based on my sample knitting, you will likely need 6 to 14 hours to knit Kaikoura Cosy.  Your knitting time will depend on how many stitches you are working, your style of knitting, and amount of yarn you use.
Scheduling
 I'm a big fan of scheduling knitting time to make it possible to stay on track. This is what you will want to schedule.
Swatch:  1.5 hours
Blocking Swatch:  0.5 hours (but overnight drying)
Daily Knitting: (10 knitting days using 50g):  10.0/10 = 1.0 hours daily OR Daily Knitting:  (10 knitting days using more than 50g):  15.0/10 = 1.5 hours daily.
Finishing:  0.5 hours
Wet Blocking:  0.5 hours (with overnight drying)
Steam Blocking:  0.5 hours (with 3 hours to dry)
The total hours are either 13.5 or 18.5 hours.
I figure out how much knitting time I will have every day, and plan accordingly.  The Kaikoura Cosy project is a little addictive, so you may get through it quickly! Having needle changes makes for a wonderful mini-goals while knitting.  The number of rounds worked between needle changes varies according to size.
For more information about the Kaikoura Cosy in 11 sizes! pattern here on JillWolcottKnits.com.