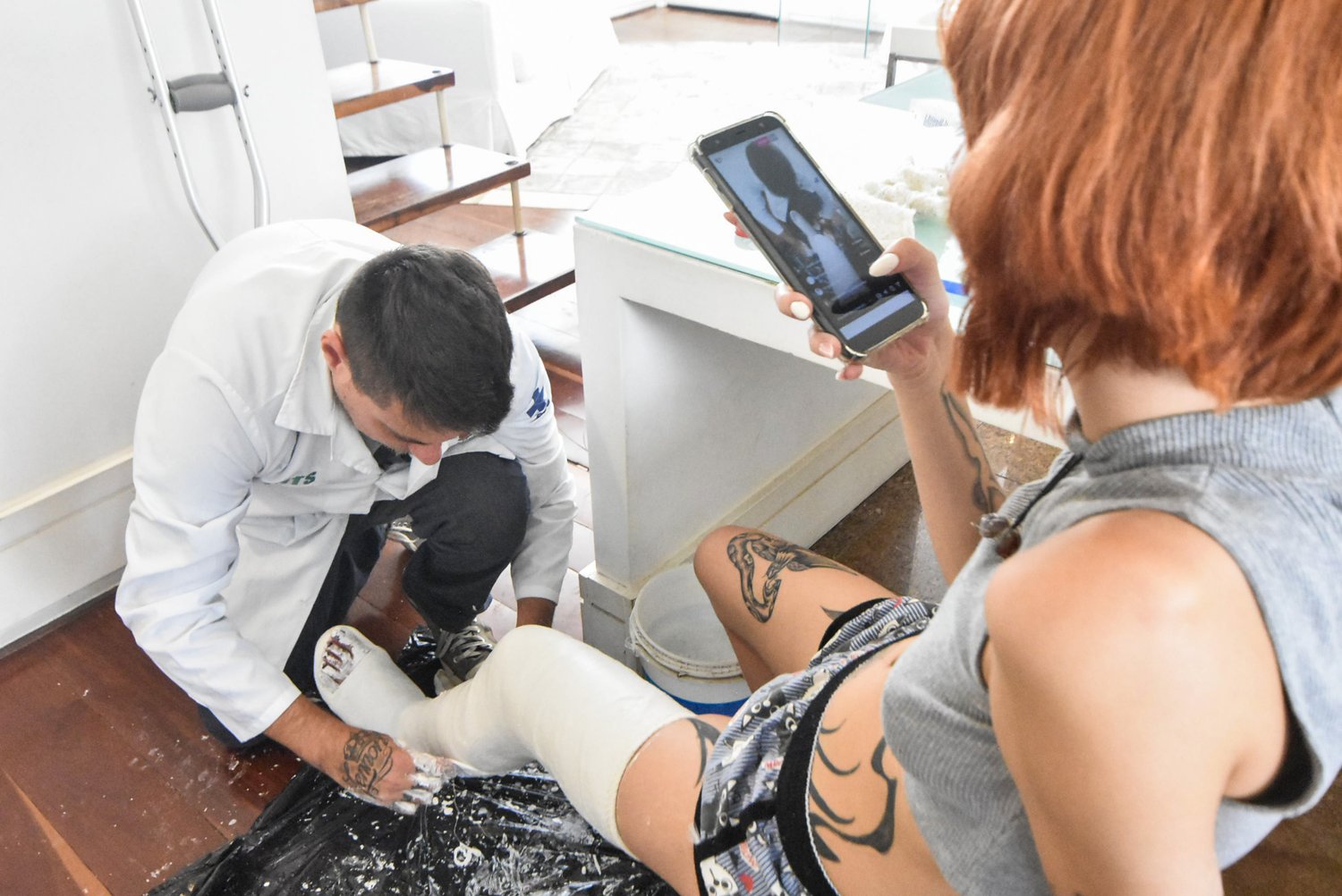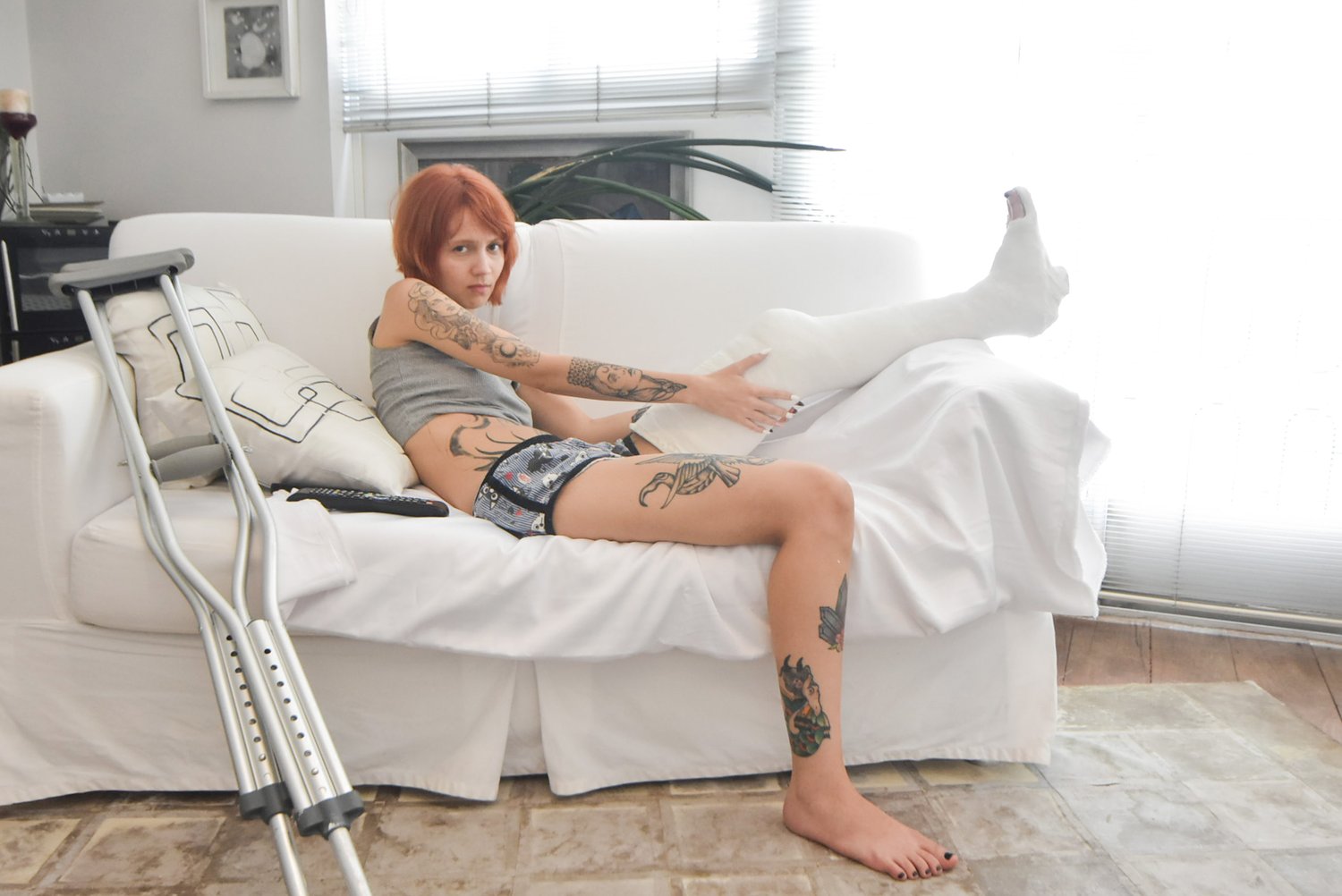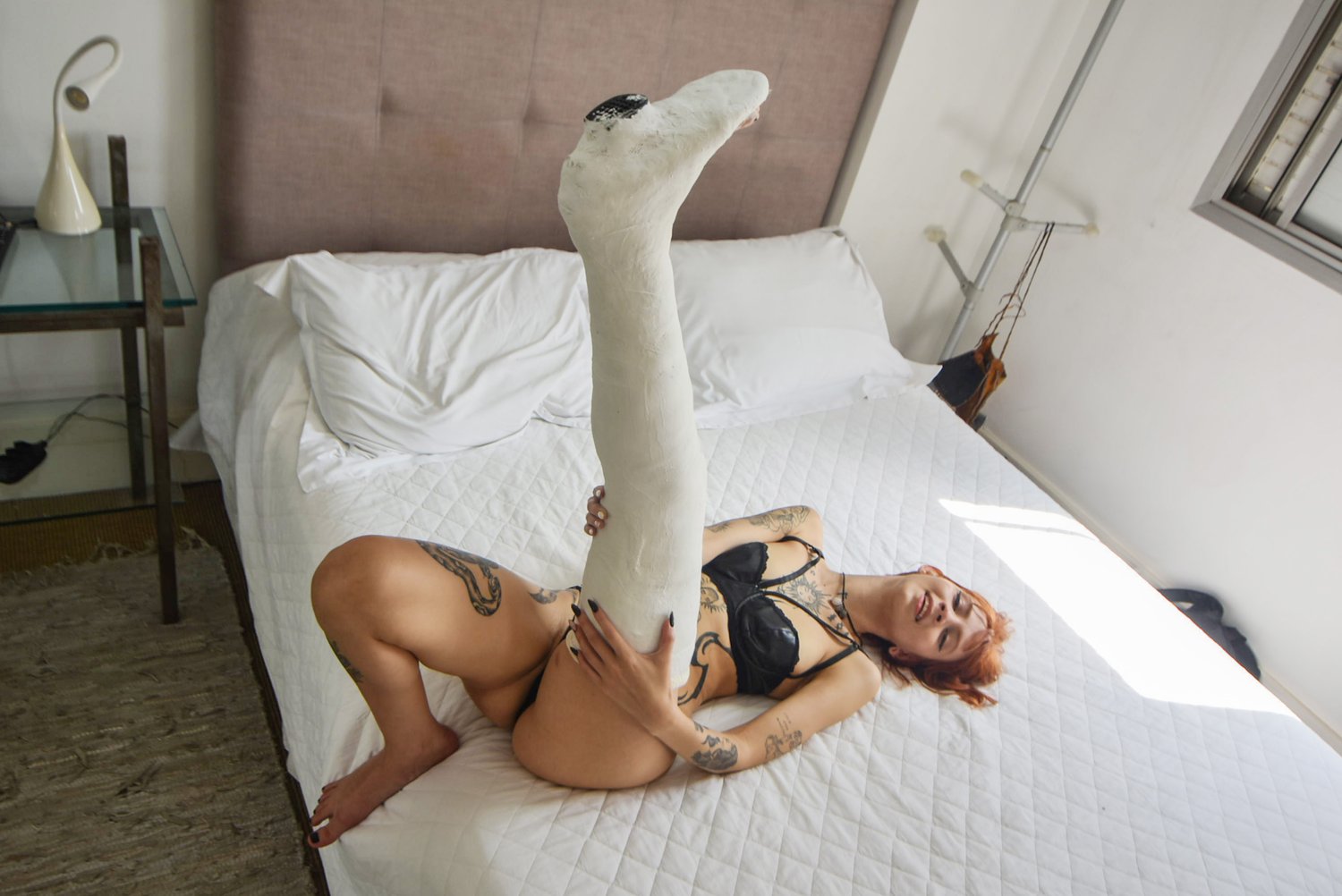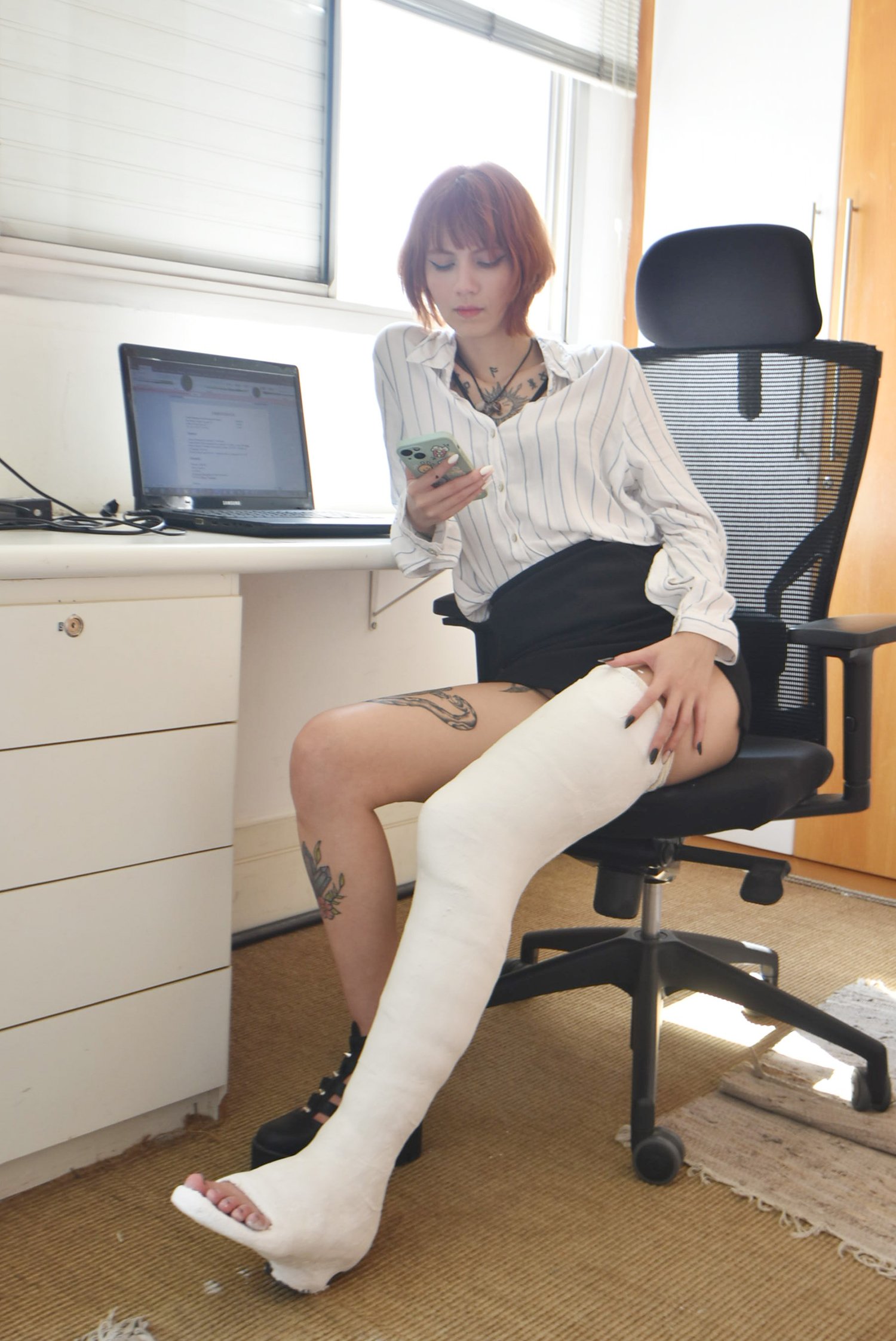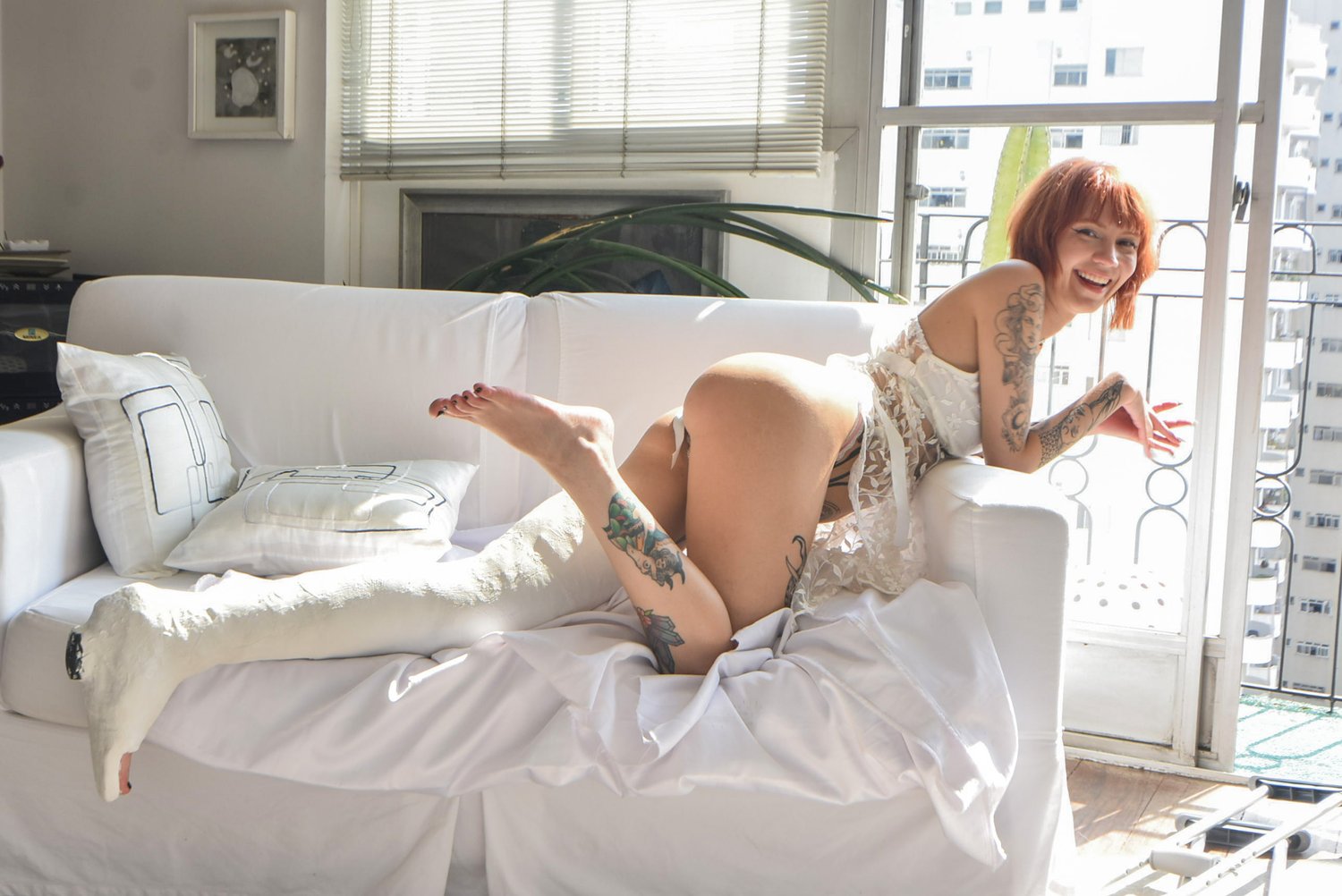 Emanuelle - LLC photoset indoor part 01 - Accident
€10.00
Emanuelle - LLC photoset indoor part 01 - Accident
---
Emanuelle is a SuicideGirls model and comes to the city of São Paulo to take a set of sensual photos for a big lingerie brand.
She arrives in São Paulo and stays in a beautiful penthouse in an upscale neighborhood of São Paulo.
She puts on a very stylish look and wears a beautiful shoe with 15cm high heels. He goes to the top of the roof where he takes some photos in front of the pool. Soon after, she starts making faces and mouths on a beautiful and high staircase that leads to the penthouse. When she is going down the penultimate step, her ankle turns, she feels a snap and her knee also twists and she falls to the ground, despairs and is no longer able to support her foot on the ground.
She moans in pain, jumping to the bedroom to call for help.
Emanuelle contacts a friend who tells her she's going to send a private doctor to her location.
The doctor arrives and notices the fractured ankle and twisted knee and warns that he will have to do a very large cast that will immobilize his entire leg.
The doctor starts making the cast and immobilizes his entire leg. she becomes calmer, her pain goes away a little and the doctor informs her that it will be 2 long months with this cast. She stops and thinks, calls the photographer and informs him that she had a serious accident and that she agrees to do the lingerie rehearsal with her leg in a cast since the pain has gone and the fracture is immobilized.
She schedules the photo shoot for the next day. The next morning she has a nice breakfast, separates the lingerie with extreme care and goes to make her photo set with a cast on her leg.
She uses some very beautiful and sensual models where, at the end of the day, they go to a beautiful square to take some outside photos for her portfolio.


The package contains photos of:


- her posing for her SuiciedGirls set
- the whole scene with high heels
- accident scene
- pictures of pain
- photos with the doctor doing the whole leg casting procedure
- having breakfast
- putting on lingerie
- wearing sexy clothes
- going to take pictures in a big square in the city