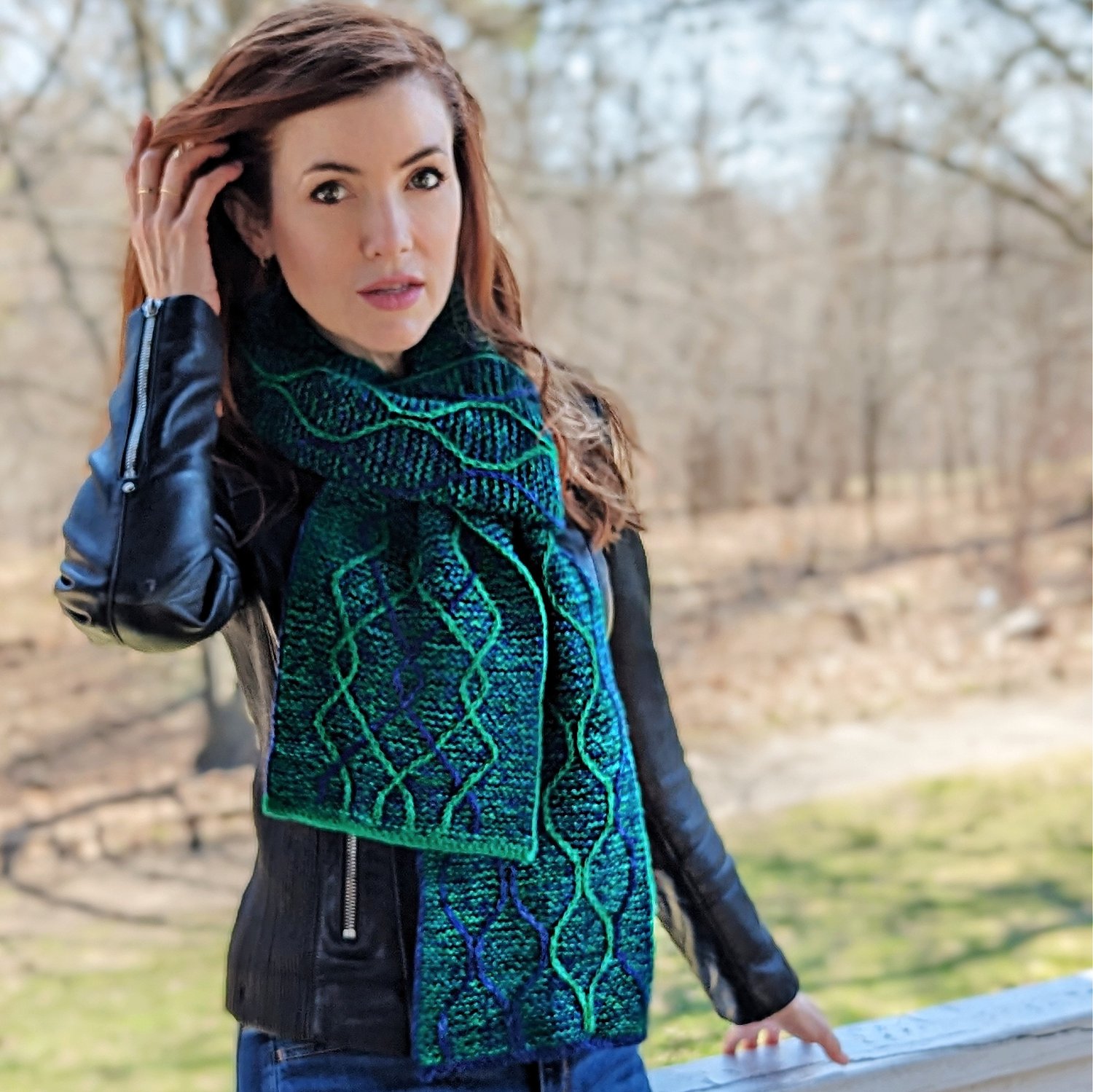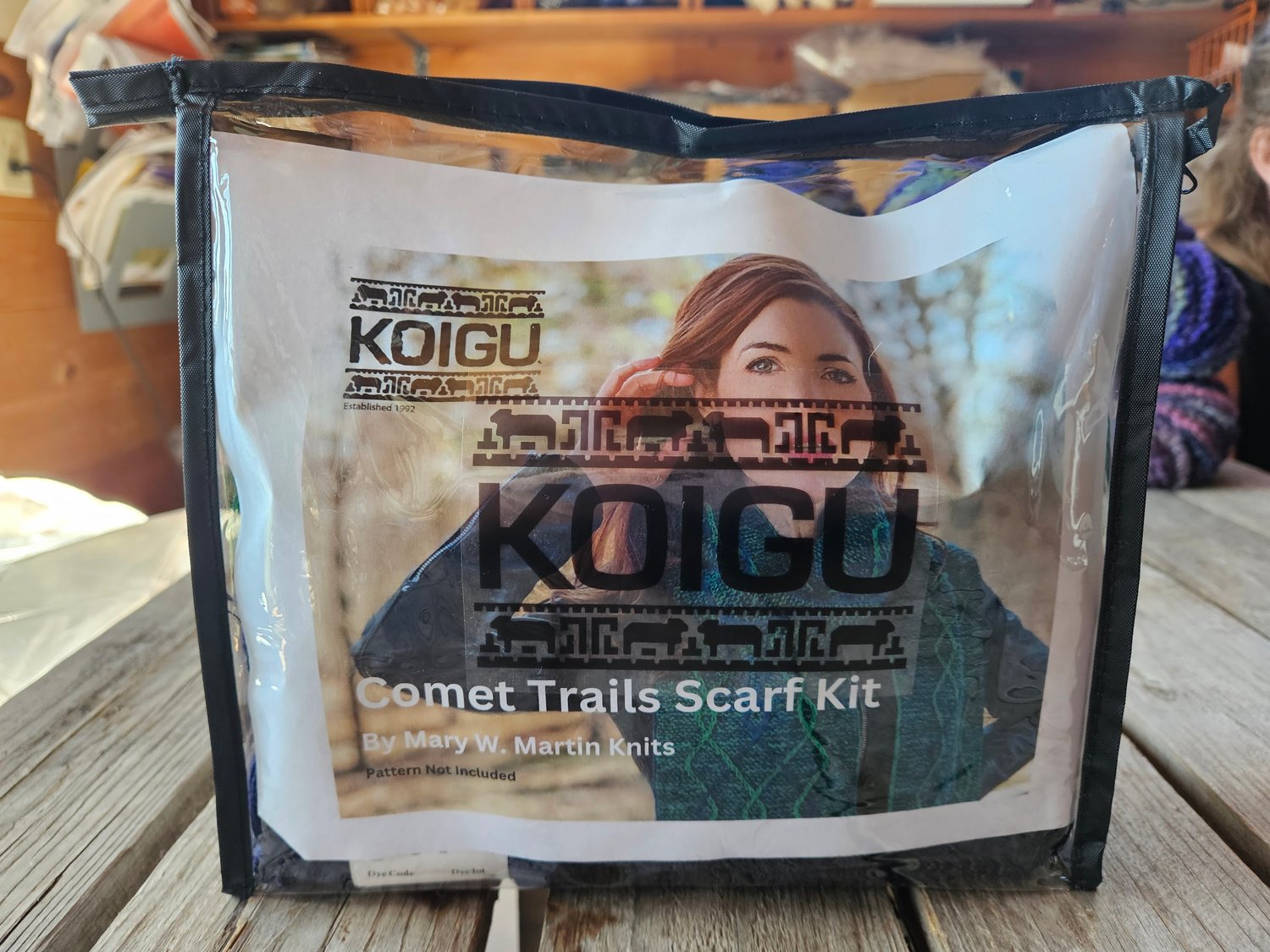 Comet Trails Scarf
On Sale
Please also see the matching Cowl, Blanket and Wrap. These 4 patterns can be purchased together in the Comet Trails Collection ebook.
The Comet Trails Scarf features 2 different cable motifs of two colours on each side of the fabric! Knit the scarf as shown or mix up the colours to make it your own!
The Comet Trails Collection is supported by my Fission Knitting Workshop in the Yarniverse! You will learn how to work all the cable stitches, manage your yarn, fix mistakes and much more!
From the same people who brought you Knit Stars Masterclass comes a brand-new innovation called the Knit Stars Yarniverse. The Yarniverse is a monthly membership that gives you a front-row seat to the brightest Stars in the global fiber arts community who share their latest techniques, most intimate, authentic stories, and best tips. With your membership, you get immediate, streaming access to 45 + workshops from Knit Stars Seasons 1-7 all organized into personalized Tracks to help you make the most progress! Plus there are weekly Yarniverse LIVEs with the Stars, Star Makers and Rising Stars, 100+ patterns, make-alongs, give-backs and so much more!
The Yarniverse is currently available at a founding member, accessible monthly price and you can cancel anytime! Using my link helps support me and my work as I earn a commission. Thank you so much!
Photography: Julie Crawford
Tech editor: Kate Atherley
Subscribe to my newsletter and receive a free pattern too.