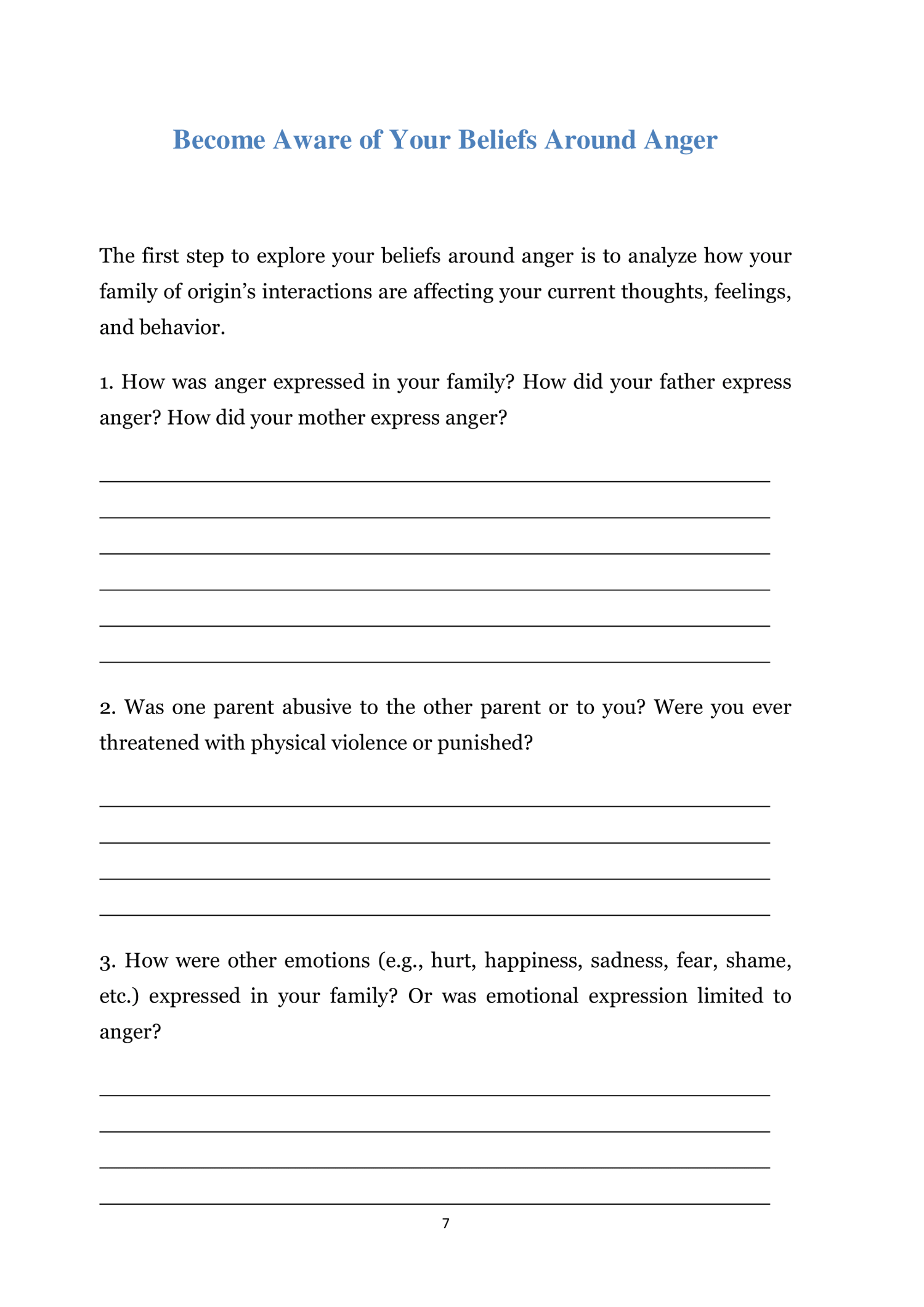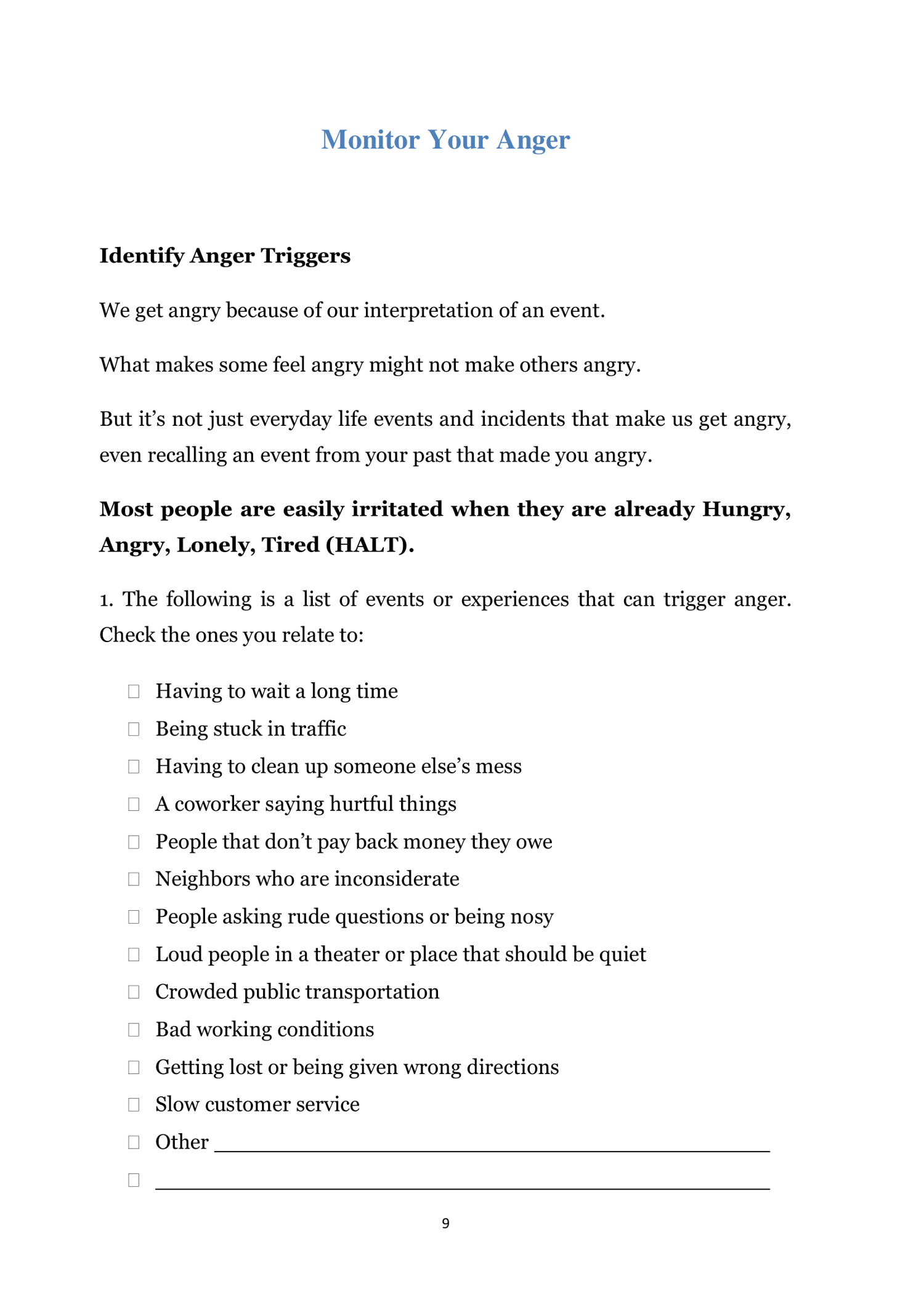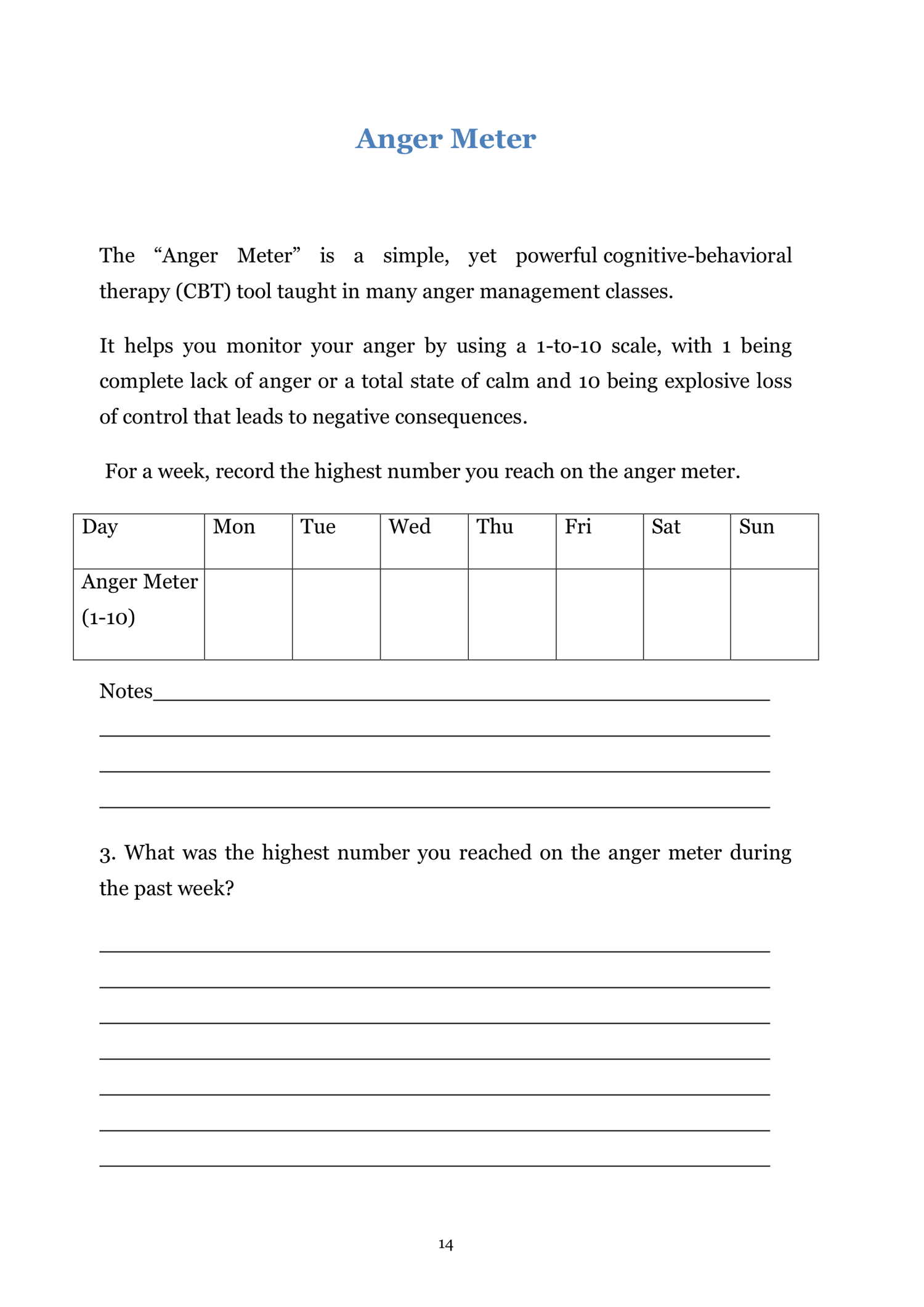 Manage Your Anger Worksheets
On Sale
Get Difficult Emotions Bundle for 60% off

READY TO MANAGE YOUR ANGER AND LEARN HOW TO MEET YOUR NEEDS MORE EFFECTIVELY?
 ARE YOU EXPERIENCING ANY OF THE FOLLOWING?Inward anger
with depressing thoughts, negative self-talk, and physical tension.
Or
Outward anger
expressed verbally or physically toward other people and things, including:
Hurting others either verbally or physically.
Feeling constantly tense or resentful.
Feeling that your anger is out of control.
Frequently regretting things you're said or done.
Frequently getting angry over small or petty things.
IF YOU NEED A SIMPLE AND AFFORDABLE GUIDE TO HELP YOU LEARN HOW TO MANAGE YOUR ANGER AND MEET YOUR NEEDS MORE EFFECTIVELY.... YOU NEED THIS.+40 Pages of exercises and activities to manage your anger
WHAT IS INCLUDED?
Understand your anger and how it's impacting your life
Become aware of your beliefs around anger
Monitor your anger by identifying triggers and anger cues
Anger control plan and strategies to manage your anger at the moment
Cognitive restructuring to challenge your anger-related thoughts
Assertiveness and conflict resolution skills