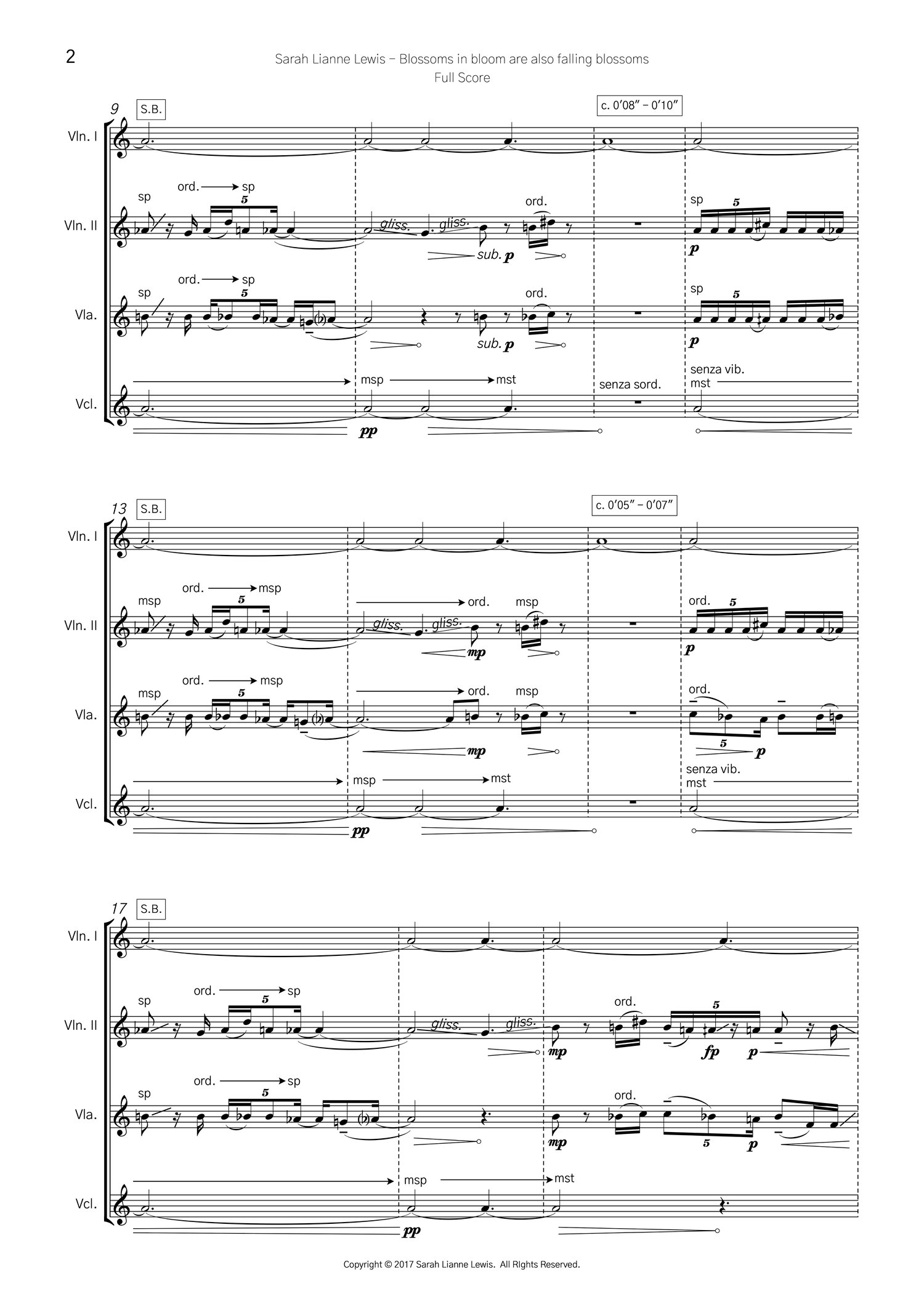 Blossoms in bloom are also falling blossoms [String Quartet, 2017]
On Sale

Details
String Quartet
4 Tibetan singing bowls
2017
20'
About this work
The title of the piece is taken from a poem by Zen Master Ryokan:
"Falling blossoms.
Blossoms in bloom are also
falling blossoms."
Ryokan's poem explores the idea that flourishing is no different to withering, reflecting that each being on earth has a finite and fragile existence, but filled with much beauty. The natural decay of the singing bowl pitches creates a meditative atmosphere from which the stringed instruments' material both appear and unravel, the notes of the percussion lingering longer than those of the strings. Through the small, repetitive and slowly spiralling gestures, the music invites the audience to be still and listen to their own space within the wider world.
-------
This listing is for a PDF download of the Full Score only.  Please use the contact box if you'd like to order a printed and bound score.